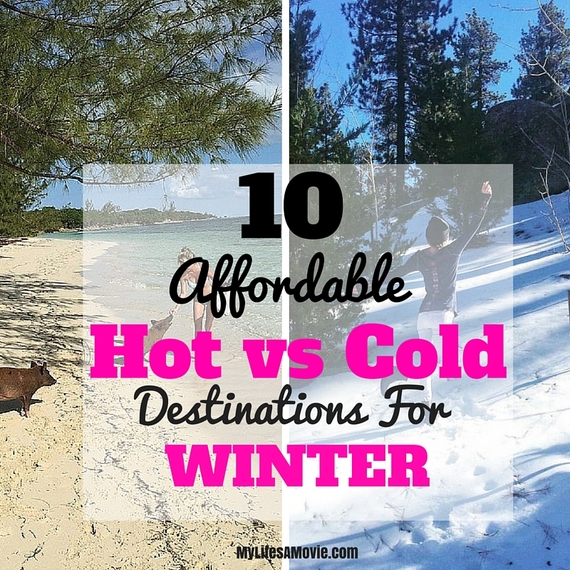 Winter usually means cold weather for many people, but don't forget that half of the world is in the opposite season! Well, technically even for some people in the U.S. like me, who live in year-round sunshine and warmth!
But while many people flock away from the cold to warmer destination in the winter, I like to flock to the snow since I never get to have a Winter Wonderland or a White Christmas. But if I did want a warm tropical escape in December, I'd still know where to go to find it, and for an affordable price!
So whether you already have a preference on weather (see what I did there?), or are just looking for some winter travel ideas, you have quite a few awesome options for snow or sand!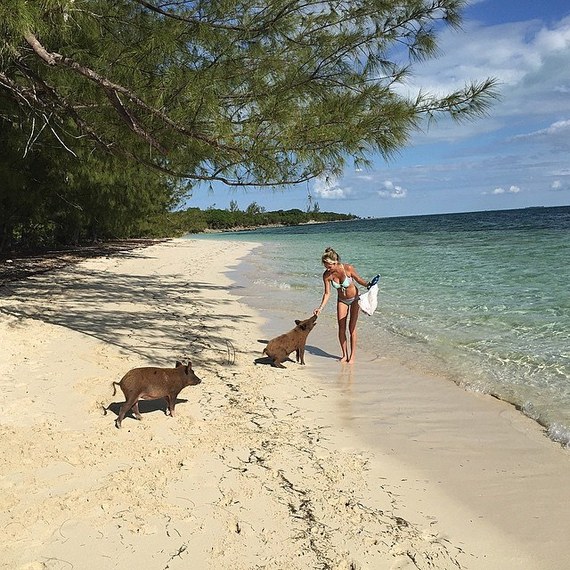 The Bahamas is beautiful year round as long as there's no hurricanes coming, and it's fairly easy to get there if you know a few tricks. Luckily I happen to know one very cheap and awesome trick called a weekend cruise, that I've actually gone on (and loved) twice. They leave pretty much every other day out of Palm Beach or Fort Lauderdale, and cruise you to Nassau and sometimes a "private island" where you can do excursions. Prices range from $99-$200 depending on the length you choose, and there's usually always Groupons for them as well.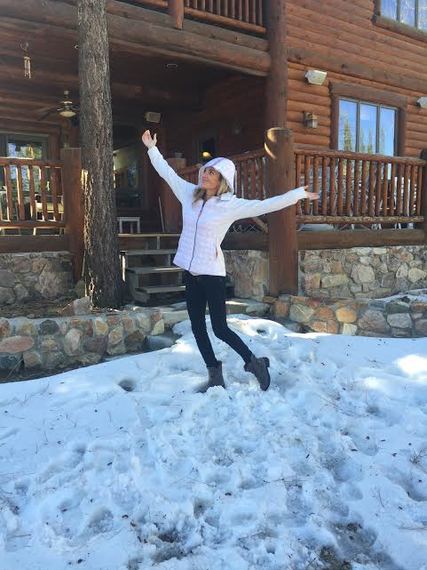 Since I live in LA where it does not snow, or even really get that cold, I have to travel elsewhere to pretend like I'm in winter. Luckily though, the awesome thing about California is that you can get extreme diversity by driving a few hours in different directions. For snow, we can drive 2 hours to Big Bear, or 4 hours to get to Mammoth Mountain, where there's typically a lot more snow and better ski lifts. It's a nice, cheap, little weekend getaway and can be super cheap if you split a cabin with some friends.
Puerto Rico in general is an overlooked hidden gem in the Caribbean, that many people forget is part of the U.S. That means not only do you not even need your passport to get there, but the flight is domestic and typically a lot cheaper than many main-land flights (my flight in August was only $220). If a tropical island is what you seek for a winter vacay, take the ferry boat to Vieques where you'll experience top-rated beaches, and laid back island life.
Flights are also pretty cheap to Denver right now if you just play around with the dates on a website like Kayak or SkyScanner. The mountains are already covered in snow, and since they're so close to the main city, you can probably find some cheap accommodation in town instead of paying extra to stay in a cabin.
It might take a little extra work to get to Cuba right now, but it is possible! You'll need to apply for a visa, but they've lifted a lot of rules so it should be fairly easy to get one. I flew on Havana Air for only about $380 back in April when the travel ban was first lifted, but I know now there's a lot more flights operating from all over to Havana. It's also really affordable to stay in Casa Particulars there, which is pretty much the old school way of Air BNB-ing, although I'm pretty sure they have that there now too.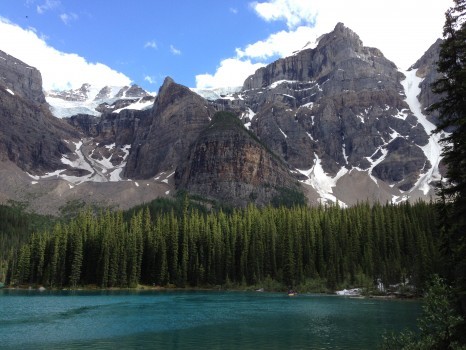 (Photo by Lee Abbamonte)
I've been getting a lot of wanderlust recently seeing so many beautiful pictures of people in Banff National Park in Alberta, and think it would make the perfect destination for a wintery retreat. Flights aren't too expensive, and driving is always an option if you have the time and start out close enough. There's tons of beautiful scenery and National Parks in Canada as well, so you won't have to worry about spending a ton on activities.
Recently I went to Nosara, Costa Rica to learn how to surf for a week at Safari Surf School, and all they kept saying was that I should stay longer or come back, because they were just entering the best season, summer! I would consider it too because flights are only about $240, and the beaches, jungles, and surfing are some of the best that I've ever seen!
8. Park City, Utah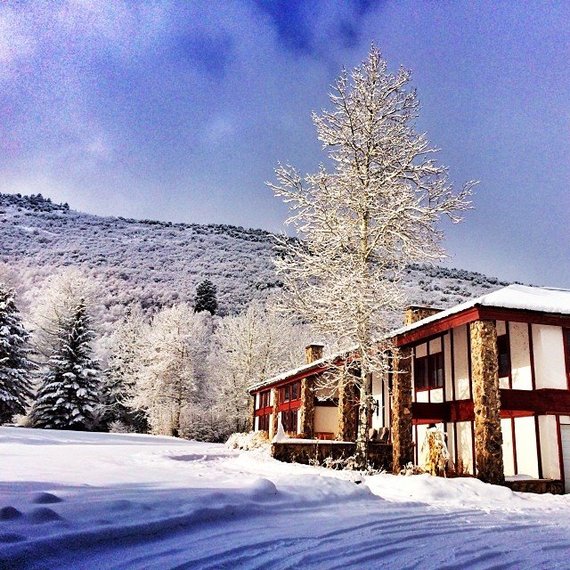 (Photo by Matt Greene)
Park City is another popular destination for people in LA to escape to for some snowboarding or skiing, whether it's by flying or road tripping to get there. In January all of LA pretty much invades the entire city for Sundance Film Festival, which includes two different weekends of events, parties, and snow-activities.
South Florida in general is always a popular snowbird destination, but since I'm from there, I tend to avoid the touristy warm weather areas like Fort Lauderdale and Miami. That's why my recommendation for a warm Florida vacation is Delray Beach, because it has an awesome, young, lively social scene, plus a beautiful, clean beach. It's also close to other nice areas like Palm Beach and Boca Raton.
10. Anchorage, Alaska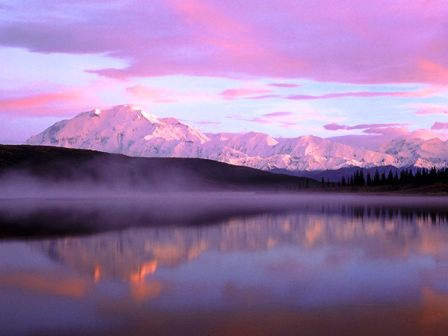 (Photo by Lee Abbamonte)
Ok, so flights to Alaska aren't exactly the cheapest, but how cool would it be to go there for a winter getaway! I know there's a train you can take from Anchorage down to Seward, so you could make it into an affordable adventure by sleeping on the train, or stopping in various cities along the way, then end with seeing glaciers!