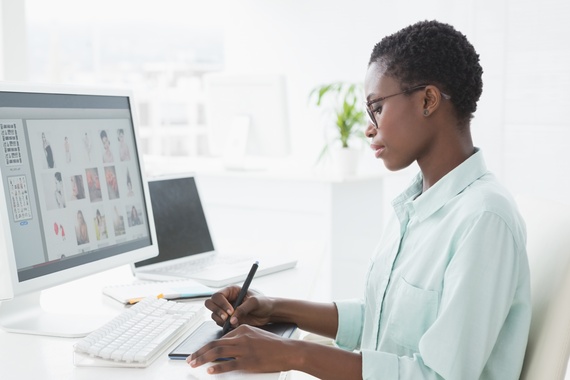 A Socialpreneur has grown to understand the benefits of social media and has leveraged this understanding in order to build a powerful brand through effective branding. In order to build a strong brand online, however, one must start somewhere. Whether your goal is to use a great blog to educate, empower, and in turn grow your audience, or like my sister, focus strictly on your ability to connect through social media platforms like Instagram or Twitter, like a boss!
Either way, finding the right tools to help you to build a presence online is essential, and calls on the resourceful ninja in you.
Websites like, Top 10 Website Builders, help you to compare features of some of the most popular website builders out there, including Wix, Weebly, GoDaddy and Ipage, but we want to focus on those that not only offer great features, but are affordable as well.
Building a great website, means not only using a platform that is affordable, but offers flexibility, and options.
Ipage is a platform that I use not only for myself, but for my clients. When a client approaches me about launching a simple blog for a beginner, I prefer to start them off with Ipage, because everything is simple, easy to follow, and the price is great.
From Wordpress, Drupal, Joomla and more, you can use the script that works best for you, or the one you have the most experience with.
Current special offer of1.99/month
Over500 in extras with all of their plans
Security, Marketing, Design, and Support Suites available
Ipage is great for the beginner who many not be able to afford to hire a professional team, customer service is incredible, and you do feel as if you have a team backing you thanks to the simple process, as well as clear and easy to follow directions.
Another favorite, like Ipage, Godaddy is more than just a web builder, it is a one stop shop destination for the entrepreneur in need of a bargain. Their award winning support team, is truly incredible, they will help you get started with everything. I received step by step support from one of their incredible team members, and my website was up within hours.
Use one of their simple website builders, Wordpress, or allow them to create a one of a kind site for you for a larger fee.
Get a Domain, Website, and Email for as little as1.00/month!
One of the world's first 100% free hosting service, Hosst can be a socialpreneur's favorite tool. Great hosting is essential, and the ability to save on hosting, in order to have more money to put into an extraordinary website is great!
Their ad and popup free environment isn't bad either.
2nd on the list of consumer rankings top 10 hosting picks of 2015, for $3.49 a month you can use this platform. We love that BlueHost utilizes custom designed in-house servers and software to ensure optimal performance for every type of customer, big or small.
Consumer-Rankings
Unlimited Disk Space
Free Domain Name
Unlimited Traffic
Originally on our list of Top 10 Tools for the Fempreneur on a Budget, we had a lot of great things to say about Co-schedule!
Are you new to business blogging and in need of some help creating a routine and managing your blog and social media, or are you a pro who has simply grown overwhelmed thanks to growth both on and off the blog? Co-schedule is the perfect tool for you.

This life saving tool, that allows any blogger and business owner to create balance and stay organized as well as productive will change the way you blog.

Create your blog and social media content at the same time.
Get up to 75% more traffic than you used to with customized social media sharing schedule.
Blog more efficiently with an editorial calendar.
Boost Traffic from your old posts.
One of two social media management tools that we will discuss today, Hootsuite is a tool that I use everyday, for myself and for my clients. What makes Hootsuite my favorite tool for social media management?
Managing multiple streams: I love the ability to follow what is going on with twitter, while I schedule my posts. I can engage with my followers on the same page, checking to see what they are talking about, what their interests or worries are that day, and create a conversation accordingly.
Team Management: Allow your team members to get involved in the process, it's a blast!
Affordability: I started with the free plan, and when I realized I could not live without this tool, I immediately purchased the pro plan, and it is worth well over the14.99 I pay for it.
The second social media management tool is buffer, although I have not used it for myself, I use buffer for some clients and it is a great tool! And with the new buffer for Pinterest, I plan on giving this tool a go myself...
Buffer for Pinterest, need I say more?
Set up a daily schedule for when your posts go out.
7 Day free trial to try the platform is a great way to allow you to try, and take on a membership if you feel it is a good fit for you.
What tools do you use to remain at the top of your game as a Socialpreneur?
Calling all HuffPost superfans!
Sign up for membership to become a founding member and help shape HuffPost's next chapter