Whether you need to find a reliable taxi within minutes or come up with a quick foreign translation, many of the latest travel apps have the ability to make your honeymoon a lot more convenient. Take a look at these useful tools below to see how a few quick downloads can ensure a smooth getaway from start to finish.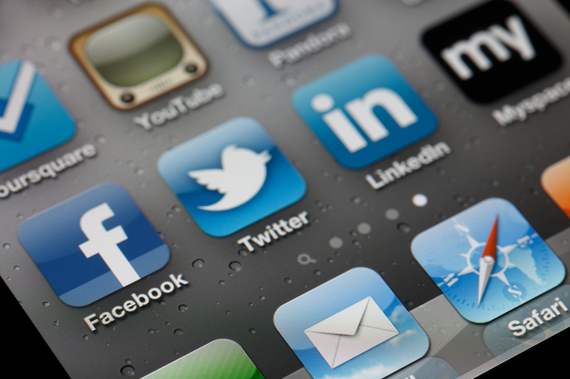 Use Google Translate to interpret text between 80 languages. This simple and extremely useful app allows you to speak the text instead of typing it in 15 languages, though typing works just as well. You can then listen to your translations spoken aloud. Practical and convenient, this is a must-download app for newlyweds traveling abroad.
Get the local scoop through Yelp, particularly helpful when searching for that perfect restaurant, pub, or nearby attraction. Simply read the reviews and ratings for various listings to help narrow down your choices and then come up with a plan. On top of providing detailed contact information and maps to aid with your selections, Yelp works everywhere from major cities to small towns.
This modern postcard app enables you to send personalized photos and messages to your friends and family back home. Instead of an e-mail, your recipients will receive an actual card in the mail. Each postcard is typically $0.99 and postage is included. Not only is Postagram a unique alternative to a traditional postcard, but it also saves you the hassle of tracking down stamps and mailboxes while traveling.
Cost: Free to download, though delivery adds on $0.99 in the U.S. and $1.99 for other countries.
When it comes to travel planning and organization, TripIt truly stands out from the pack. Use the app to access flight, hotel, restaurant, and vacation specifics so you can easily manage your honeymoon with one master itinerary. By keeping together confirmation numbers, reservations, maps, key links, and contact information, couples can streamline their entire trip.
Need to figure out the exchange rate while on the go? Traveling to a number of countries and could use updated currency information? Through the XE Currency App, users have the ability to get up-to-the-minute exchange rates for every world currency. The latest updated rates are also stored in your device for use at another time, even when you aren't connected to the web.
Using the GPS function of your device, this handy app gives you mapped listings of the nearest free and paid Wi-Fi spots. Simply tap on an icon and you'll be able to figure out how much the Wi-Fi costs and exactly how to get there. The online database updates frequently and contains more than 650,000 hotspots in 144 countries. Best of all, it even works offline.
Worried about racking up roaming charges for accessing maps on your mobile device? Through City Maps 2Go Pro, you can view thousands of offline maps for cities all over the world. The Pro version even has in-depth travel content, providing up-to-date information on attractions, businesses, and other points of interest. Through the app, you'll ultimately save money, reduce stress, and have no reason to carry around paper maps any longer.
Thanks to Uber, you'll never have to hail a cab in the rain or deal with a maniac driver ever again. Compatible in more than 40 countries, the service lets you request a ride and get picked up all within a few minutes. All the while, you can compare rates for different vehicles, view driver ratings, and even pay for your ride via PayPal or credit card. Ideal for honeymooners when traveling both domestically and abroad, this app will give you peace of mind no matter where the road takes you.
TripAdvisor is a great resource to consult before and during the honeymoon. Access thousands of user-generated reviews for hotels, restaurants, and must-see sights to find out which ones are best suited for you. It's especially helpful during your trip if you've missed a flight or your travel plans have changed and need to find accommodations fast. The ability to sort results by price, rating, type of accommodation, and neighborhood is also a bonus.
This panorama creation app is the perfect tool for creating unforgettable images from your trip. You can piece together panoramas not only by moving your device left to right, but also up and down, paving the way for amazing 360-degree pictures. No matter if you're trying to capture a vast mountain valley, historic castle, or exotic beach, Photosynth can certainly help bring those incredible places to life.
In case you missed it from Traveler's Joy: