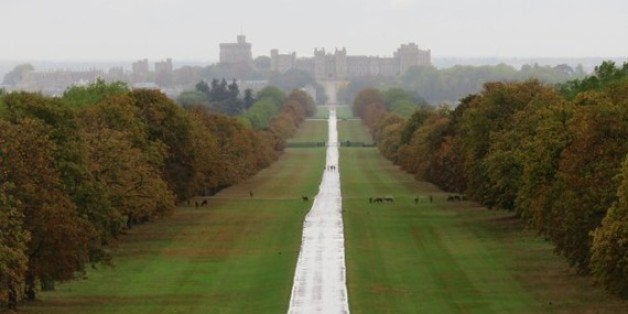 By Alex Mathews, Davidson College
It's important (and easy) to travel around England when studying abroad in London.
Studying abroad in London is great: there are an infinite number of possibilities in such a massive city. It can be amazing but it can also be overwhelming, and sometimes you just need to get out of the city for a day. It is also important to remember to explore the other parts of the United Kingdom while you're abroad in order to truly understand your host country's culture. Due to my slightly unfortunate class schedule, I can't take weekend trips, so I have been spending my weekends taking day trips around England, both to see some items on my bucket list and also to discover all the charm that England has to offer.
If you buy a 16-25 Railcard for £30 when you arrive to London, you save 1/3 on all rail journeys throughout the UK for one year. You'll most likely make up your money within a couple of train trips. I've saved so much money because of my railcard and it has definitely encouraged me to take as many day trips around England as possible! Here are ten great day trips you can take around England while you're abroad, both common tourist destinations and off the beaten path towns. England has something to offer for everyone, and everything is just a train ride away! (the ticket prices listed below are including the 16-25 Railcard discount).
St. Albans is a great little town just north of London with some fabulous pubs and a beautiful cathedral. If you're studying abroad in the fall, you can visit St. Albans near Christmas and go to their fantastic Christmas Market, which is located right next to St. Albans Cathedral (free admission). Grab a bite in the pub called The Boot. It's incredibly charming and old and has great food. All in all, St. Albans is perfect for wandering and relaxing, especially if you need a little break from the hustle and bustle of London! Return tickets from London Blackfriars and Kings Cross are £7.90 and train rides are about 40 minutes. (Trains that terminate at Bedford call at St. Albans and are much faster than the trains that terminate at St. Albans itself!)
Love Jane Austen and green spaces? Head to Winchester to see one of the best preserved medieval Great Halls, Jane Austen's final place of rest in Winchester Cathedral, and a lovely city with a lot of green space. You can also see some otters at one of the longest running mills in England. It's the perfect destination on a sunny day-St. Giles Hill, which lies at the south end of the city, offers breathtaking views of the city (and good exercise). If you head to Winchester on a Saturday, wander around the town market. Return tickets are about £22 from London Waterloo and trains are about an hour and a half.
Oxford is the oldest school in the English speaking world and definitely one of the prettiest campuses there is. You feel like you step back in time upon arriving at the city. You can visit individual colleges as well as the ones that were used in the filming of Harry Potter. However, opening times listed online are sometimes not accurate and the college visiting hours are short. The best thing to do is make a list of the colleges you want to visit, and just walk to each of them while in Oxford. Also, make sure to bring your student ID in order to get student prices (usually around £1) for visiting the colleges. If you want to visit the famous Duke Humfrey's Reading Room at Bodleian Library (where they filmed the library scenes in Harry Potter), you need to book a tour ahead of time or at the ticket booth, which will cost about £7. Off-peak return tickets are about £16 from London Paddington.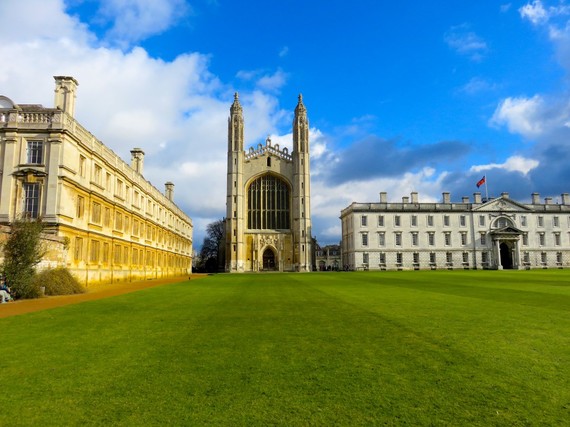 Fancy seeing what is continually ranked the best school in the world? Cambridge is the place to go. The buildings are extravagant and the famous Kings College Chapel is a must-see. Be sure to check the opening days and times of the colleges you want to visit and bring your student ID for the student entry fees into the colleges that charge admission. Off peak return tickets are £10.90 from London Kings Cross on the weekends. Unlike most cities, the train station is about a mile from the campus, so be prepared for a short walk before you actually start seeing the colleges!
Cardiff is the capital city of Wales and full of culture. There is so much to do and see so check out my 12 hour guide on exactly how much Caridff has to offer. You can even extend your trip to a weekend excursion if you find you want to do everything on the list! It is about a two hour train ride from London Paddington and return tickets range from £28 to £48 depending on how far in advance you book!
Canterbury is a medieval town that is home to the famous Canterbury Cathedral from Chaucer's Canterbury Tales. It has 1,400 years of history and is the site of Archbishop Thomas Beckett's murder, England's most famous murder. Tickets are £9.50 for students and well worth it. Other attractions worth visiting are St. Augustine's Abbey, founded in 597 by St. Augustine, marking the rebirth of Christianity in Southern England, the ruins of the Norman Castle, and the Dane John Gardens, which date back to 1551. Return tickets to Canterbury West are £19.80 from St. Pancras International.
Bath is home to the famous Roman Baths and the city looks like it has been untouched since the 1800s. After you see the baths (be prepared for crowds of schoolchildren), grab lunch at one of the several pubs around town (my favorite was the West Gate Public House) and then spend time at the Jane Austen Centre (Bath was the setting of two of her novels), Bath Abbey (right by the Roman Baths), and the Royal Crescent. Jacob's Coffee House is a great place to grab a cup of tea, or if you feel the need to splurge, Bath has a wide selection of tea houses for afternoon tea! Train tickets to Bath can get quite expensive if you don't book them far enough in advance, so be sure to plan ahead to get the cheapest tickets!
In need of a beach day? Head to Brighton! Wander around Brighton Pier, relax on the beach, and check out the flea market. Go to the Royal Pavilion, built as a pleasure palace for King George IV between 1787 and 1823. It's a great example of exotic oriental architecture and perfect if you want to add a little history to your day trip! Return tickets from St. Pancras International or London Blackfriars are about £6.95
If you want to see Stonehenge, Salisbury is the best place from which to do it. The Stonehenge Tour company will pick you up right at the train station and drive you direct to Stonehenge and back, including admission to Stonehenge itself, for £26 (Entrance to Stonehenge is £13 if you can find your own way there and tickets must be booked in advance). The bus also takes you to Old Sarum, the site of the earliest settlement in Salisbury. When you get back to Salisbury, head to Salisbury Cathedral, which has tallest spire in England and one of the tallest spires in the world. Hitler even ordered the Luftwaffe not to bomb Salisbury because they used the cathedral spire as a marker when flying over England. The cathedral, absolutely gorgeous in itself, also houses the best preserved copy of one of the original four copies of the Magna Carta. Train tickets to Salisbury from London Waterloo are £25 and about an hour and 20 minutes long.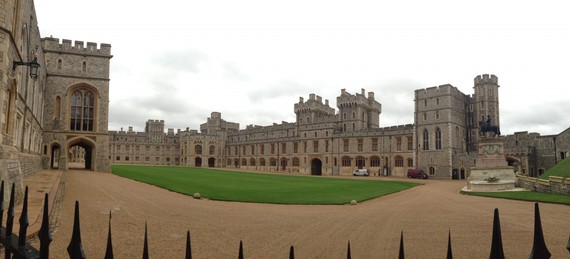 Fancy a visit to the Queen's residence? Windsor Castle has been the home of kings and queens for over 1000 years, making it the oldest and largest inhabited castle in the world. Windsor is a great destination if you're feeling particularly #royal and want to see some of the great treasures from British history and wander through the rooms the Royal Family sometimes lives in! The Semi-State apartments are open between late September and late March, so plan your visit around that time to make the most of your Windsor Castle experience. After touring the castle, walk around the town of Windsor and grab some lunch at one of the pubs across from the castle itself. Return tickets to Windsor & Eton Central Station from London Paddington range from £6.85 to £10.40 depending on when you leave. Bonus: your castle ticket (£17.50) can be used as a yearlong ticket. Just check the website before you go to make sure that the castle and famous chapel are open! And opt for the complementary audioguide.
Related