Amid the ever-changing news cycle, it's easy to miss great images that fly under the radar. Fortunately, we've got you covered.
We're highlighting exceptional photos from around the world for the week that just ended. Check them out below.
Above: Hikers watch the sunset Saturday from a peak at Papago Park in Phoenix.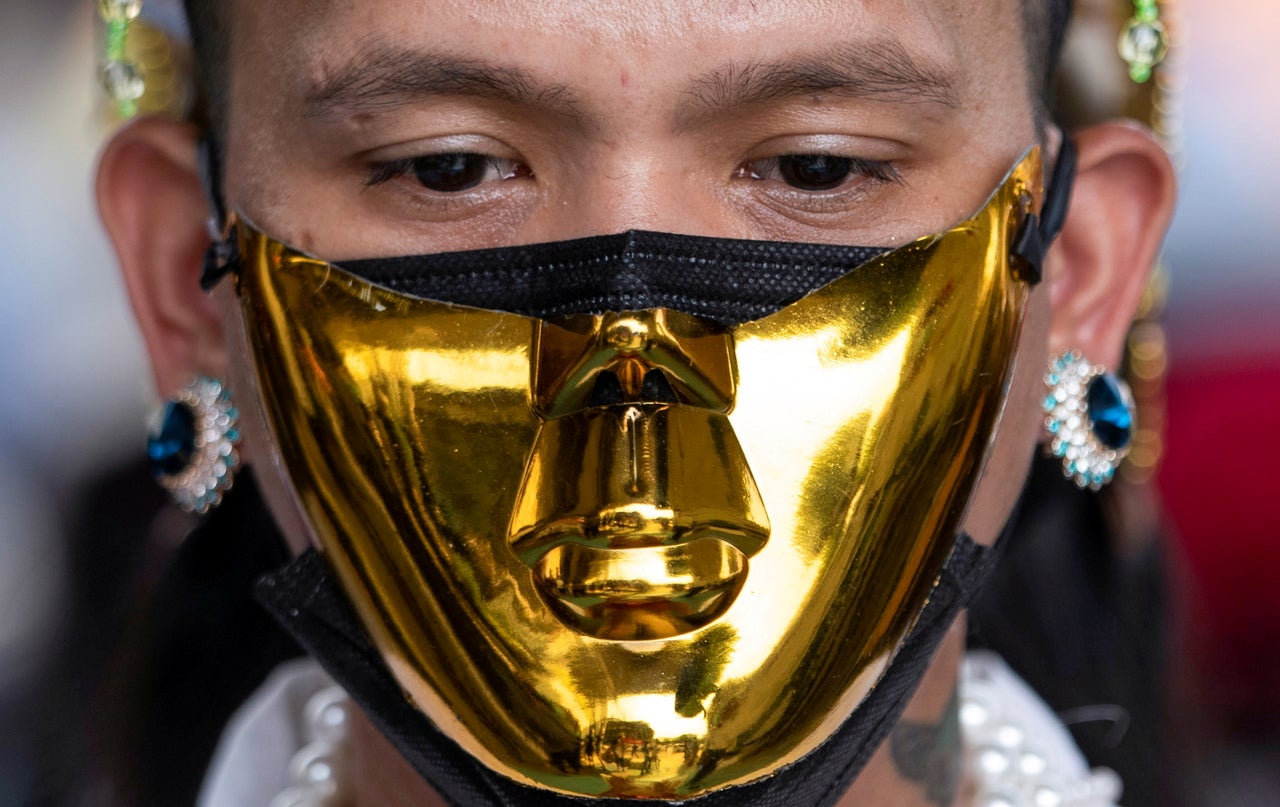 A protester wears a golden mask during a demonstration Monday against the military coup in Yangon, Myanmar.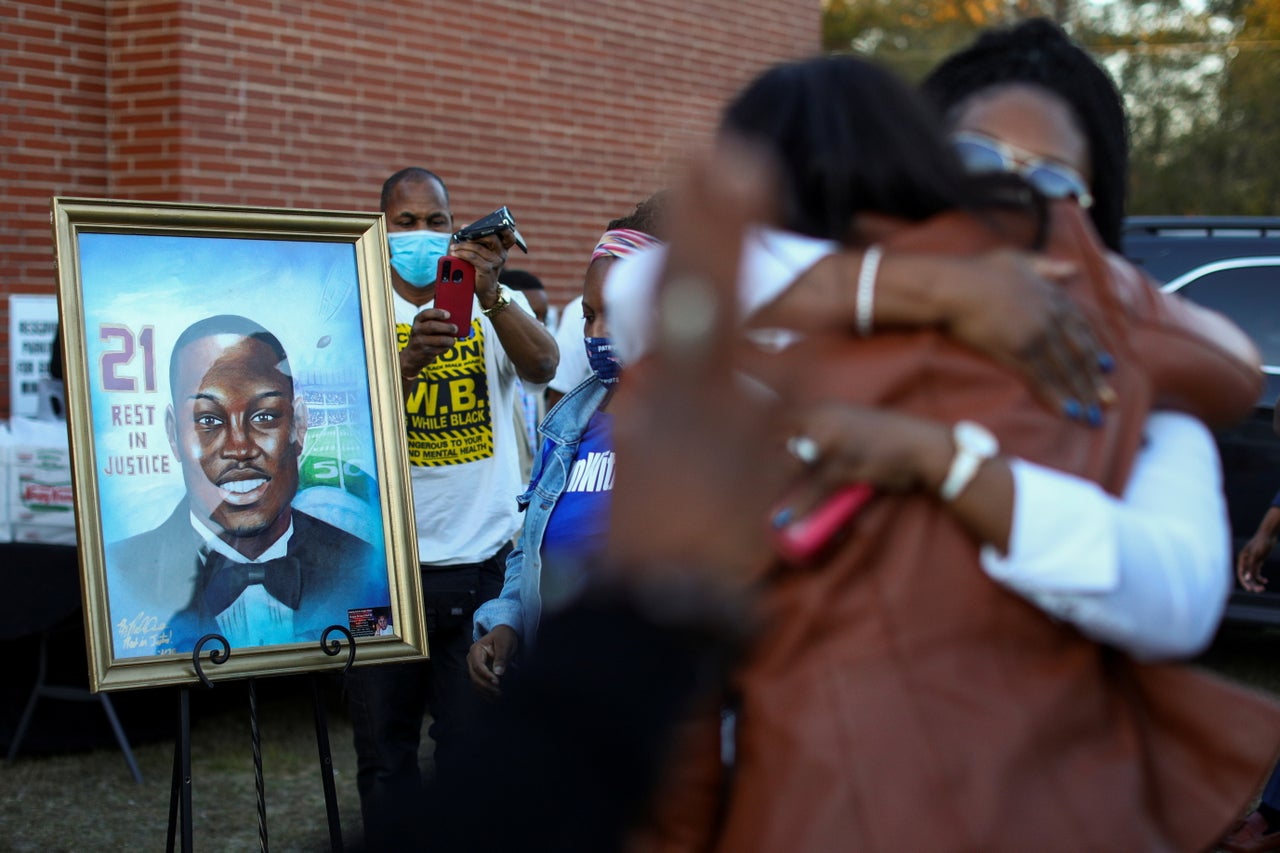 A portrait of Ahmaud Arbery, an unarmed young Black man shot and killed after being chased by a white former law enforcement officer and his son, is pictured during a candlelight vigil Wednesday at New Springfield Baptist Church in Waynesboro, Georgia, to mark the first anniversary of his death.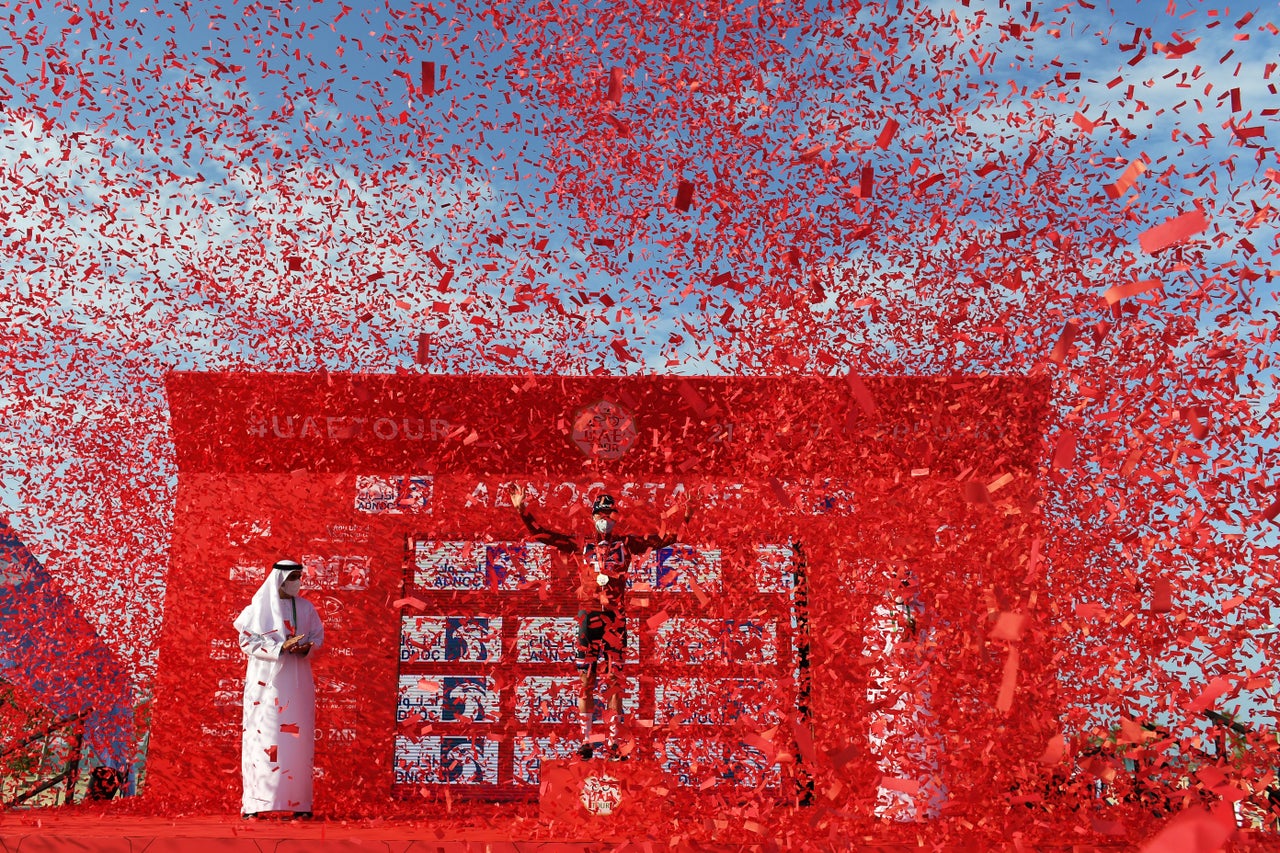 Confetti explodes as Mathieu van der Poel, center, of the Netherlands celebrates a win Monday during the UAE Tour 2021 road cycling race in Abu Dhabi, United Arab Emirates.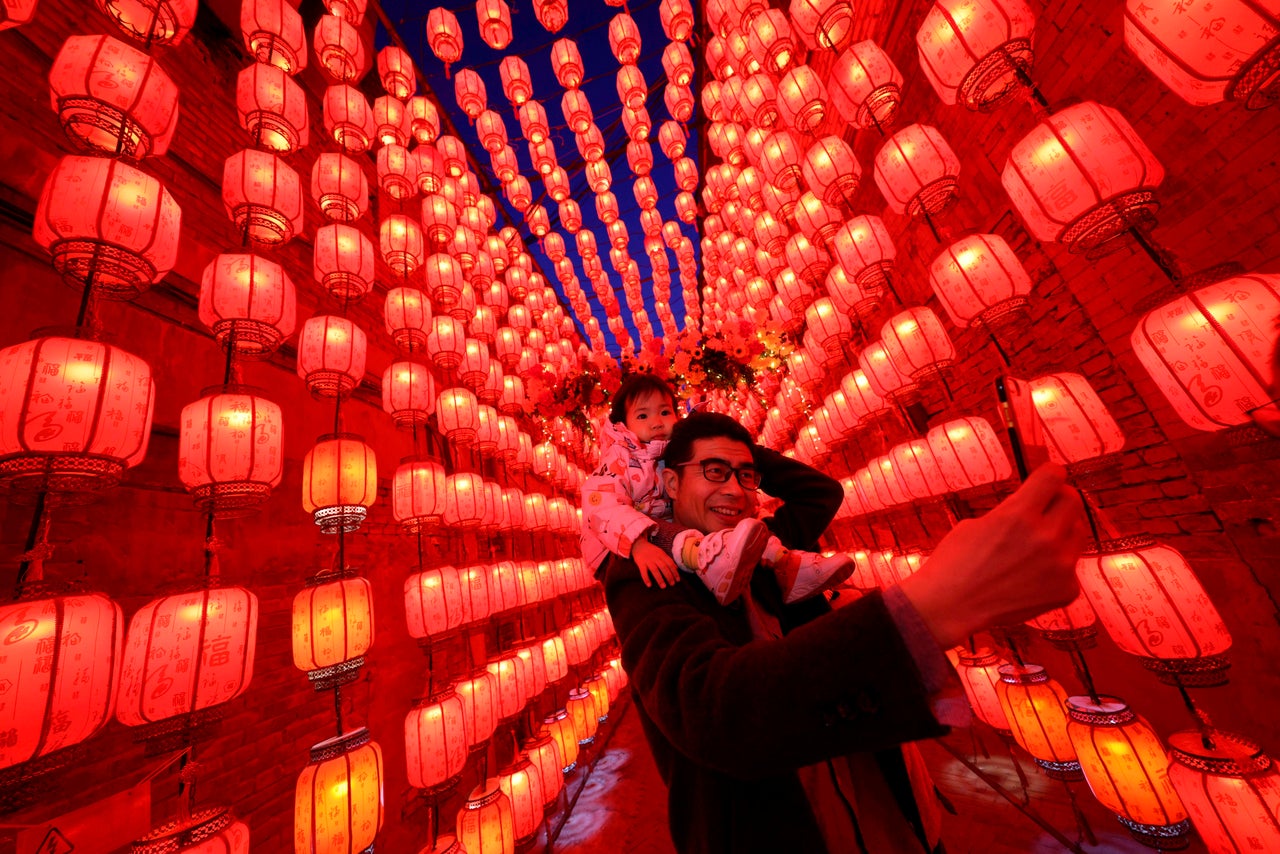 People take photos Friday next to a display of lanterns decorated with lights during the Lantern Festival, which marks the end of the Lunar New Year celebrations in Taiyuan, in northern China's Shanxi province.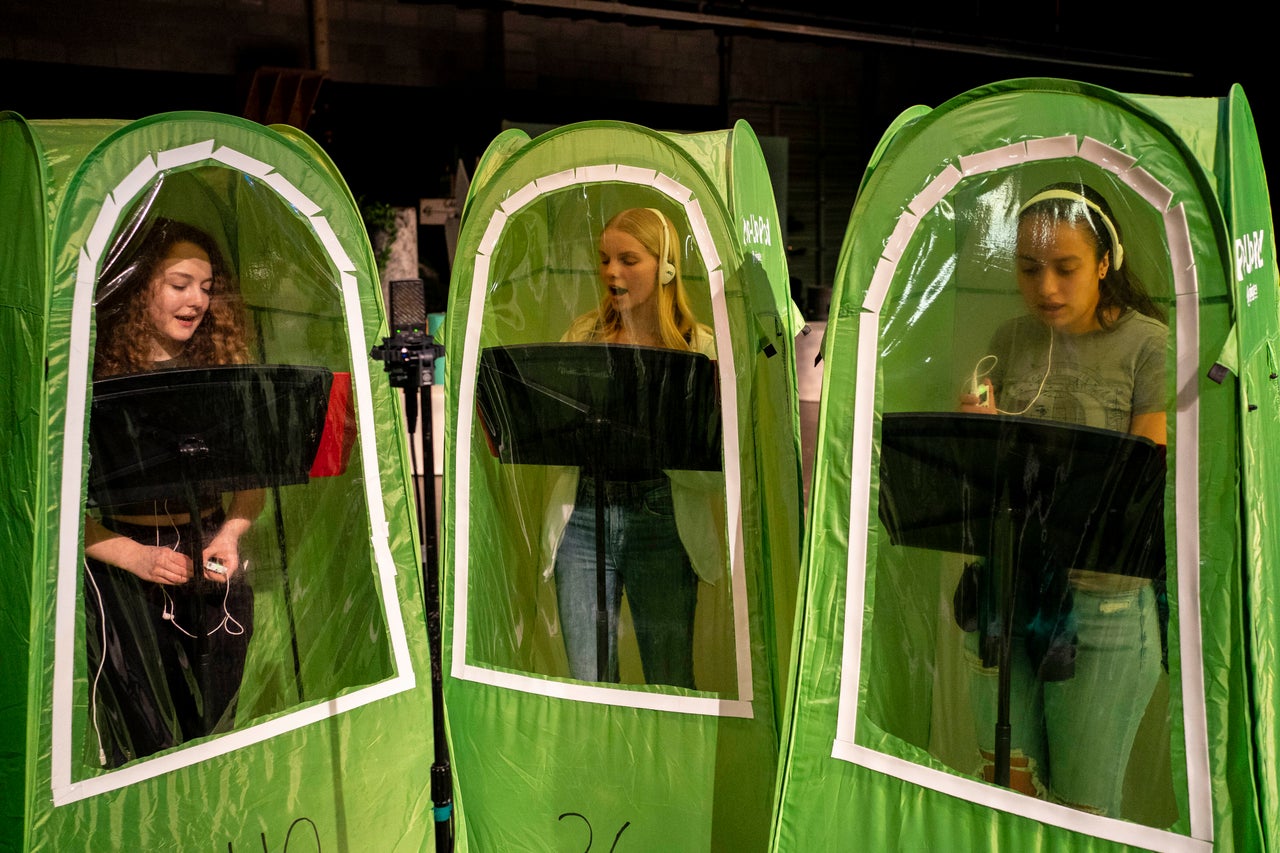 Emma Banker, left, Jessi McIrvin and Valerie Sanchez record vocals in pop-up tents during choir class Friday at Wenatchee High School in Wenatchee, Washington.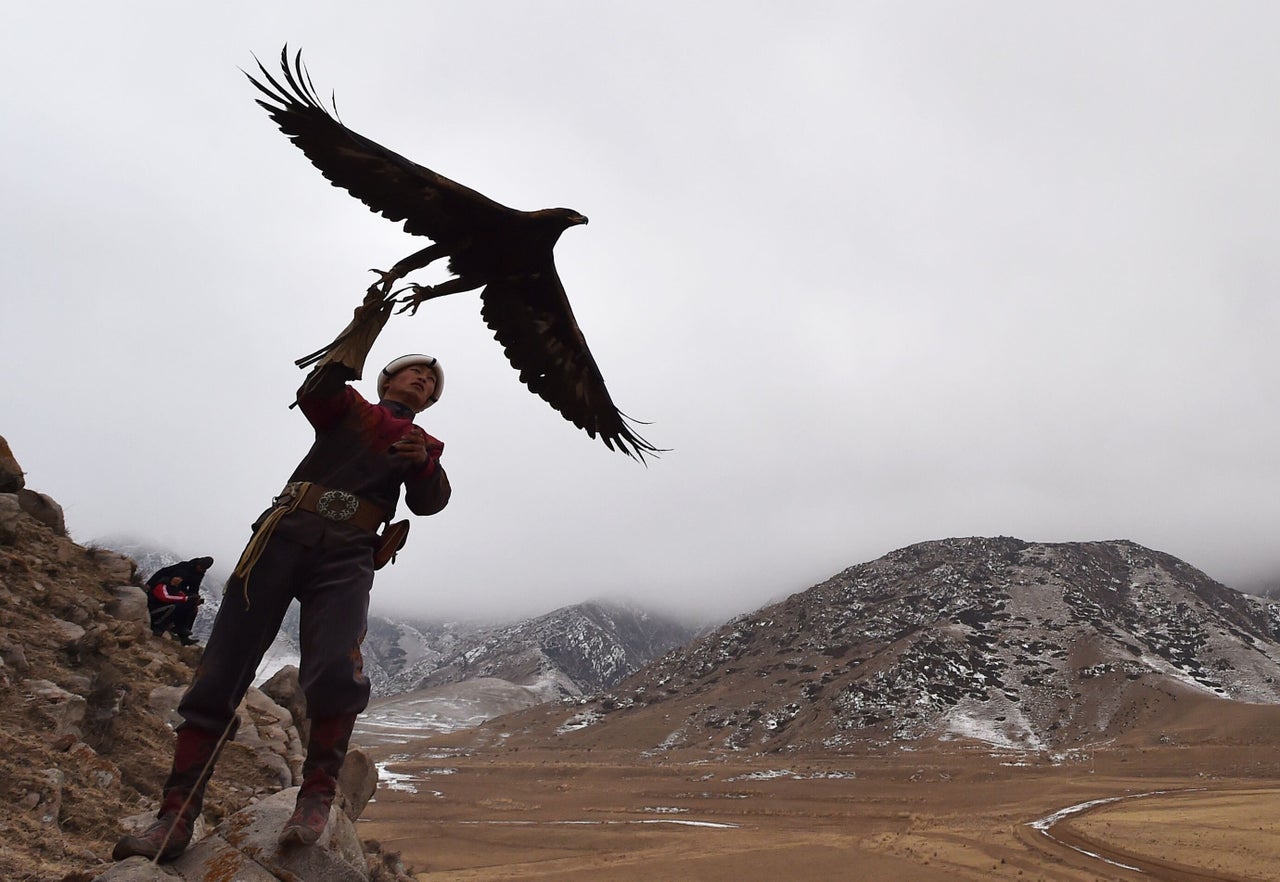 A Kyrgyz berkutchi (eagle hunter) launches his bird, a golden eagle, during the hunting festival "Salburun" Wednesday in the village of Tuura-Suu, Kyrgyzstan.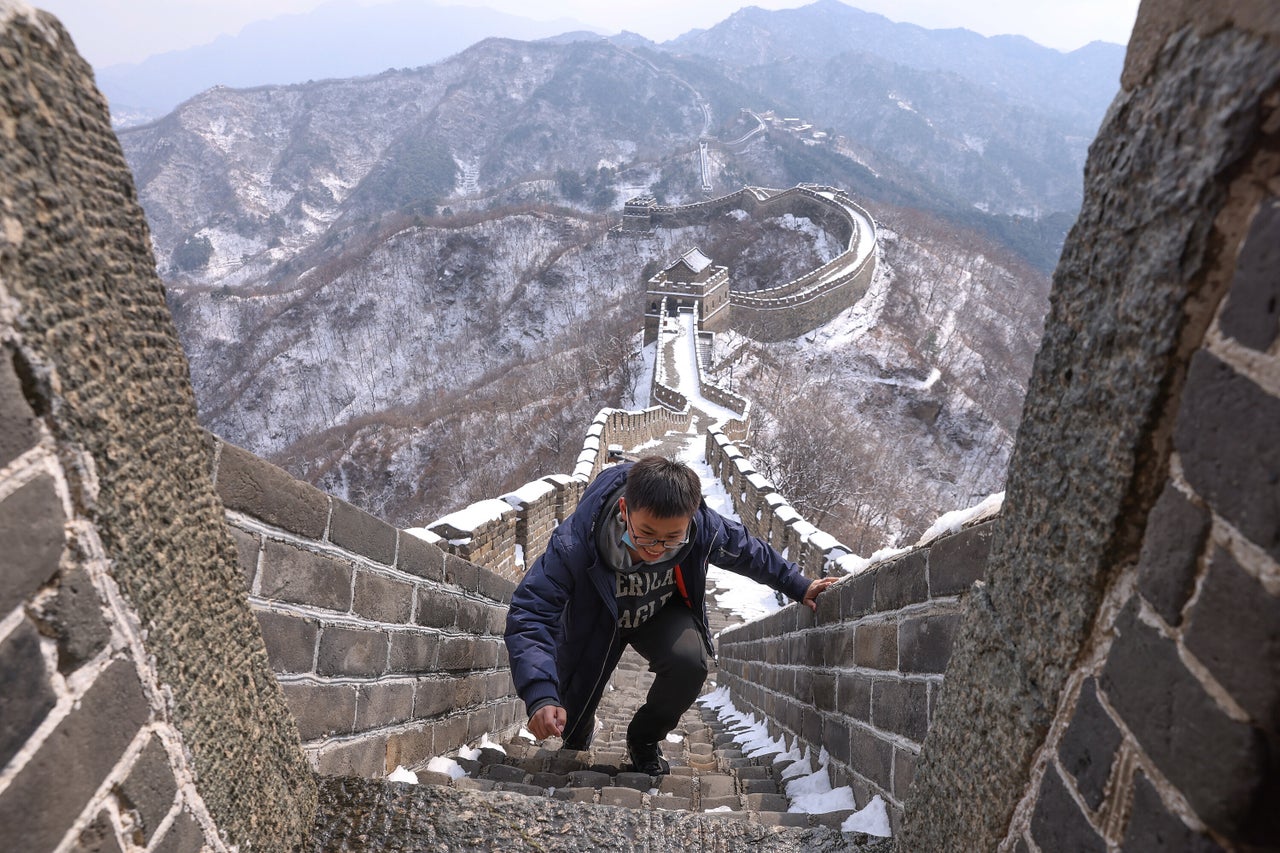 A Chinese tourist visits the snow-covered Mutianyu Great Wall on Wednesday in Beijing. The number of visitors to Mutianyu Great Wall in 2020 dropped by about 60% due to the coronavirus pandemic.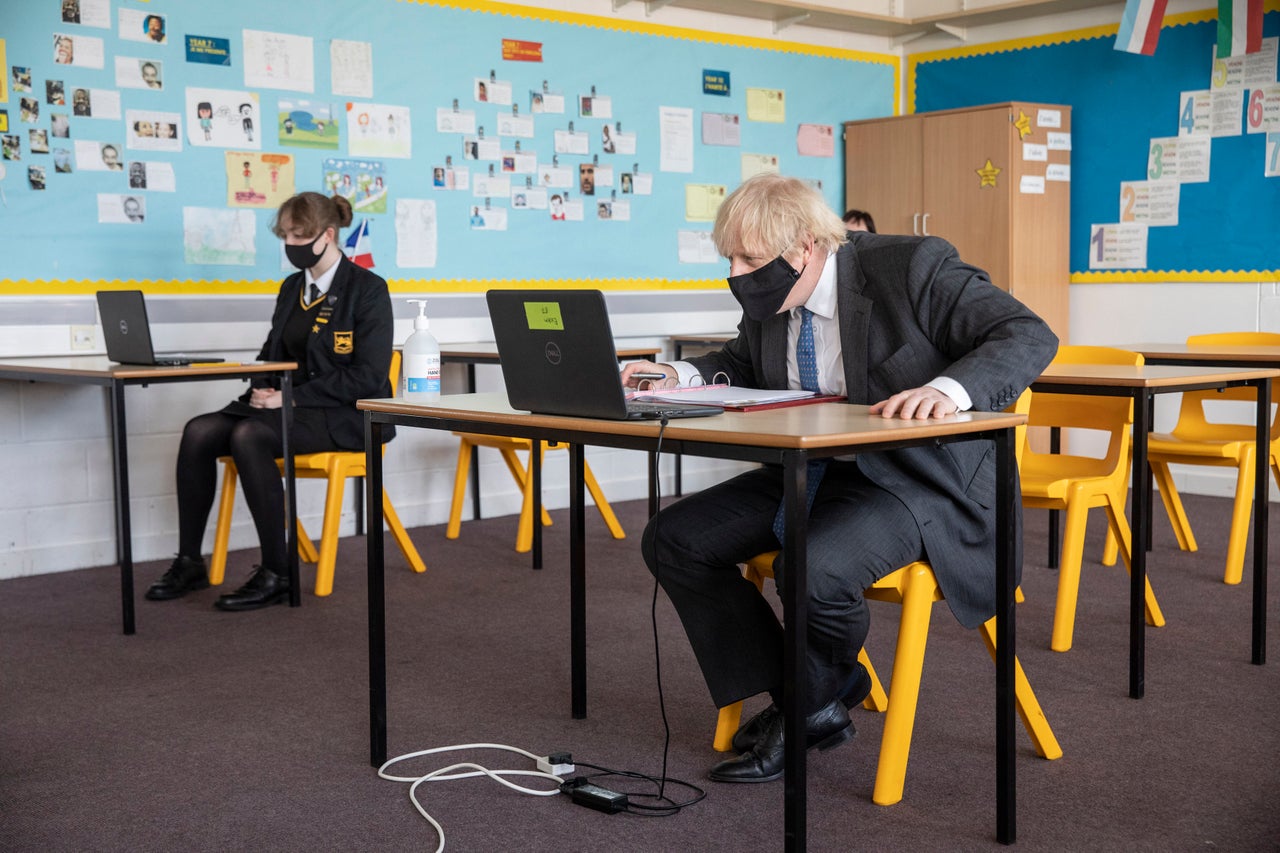 British Prime Minister Boris Johnson takes part in an online class during a visit Tuesday to Sedgehill School in Lewisham, southeast London, to see preparations for students returning to school.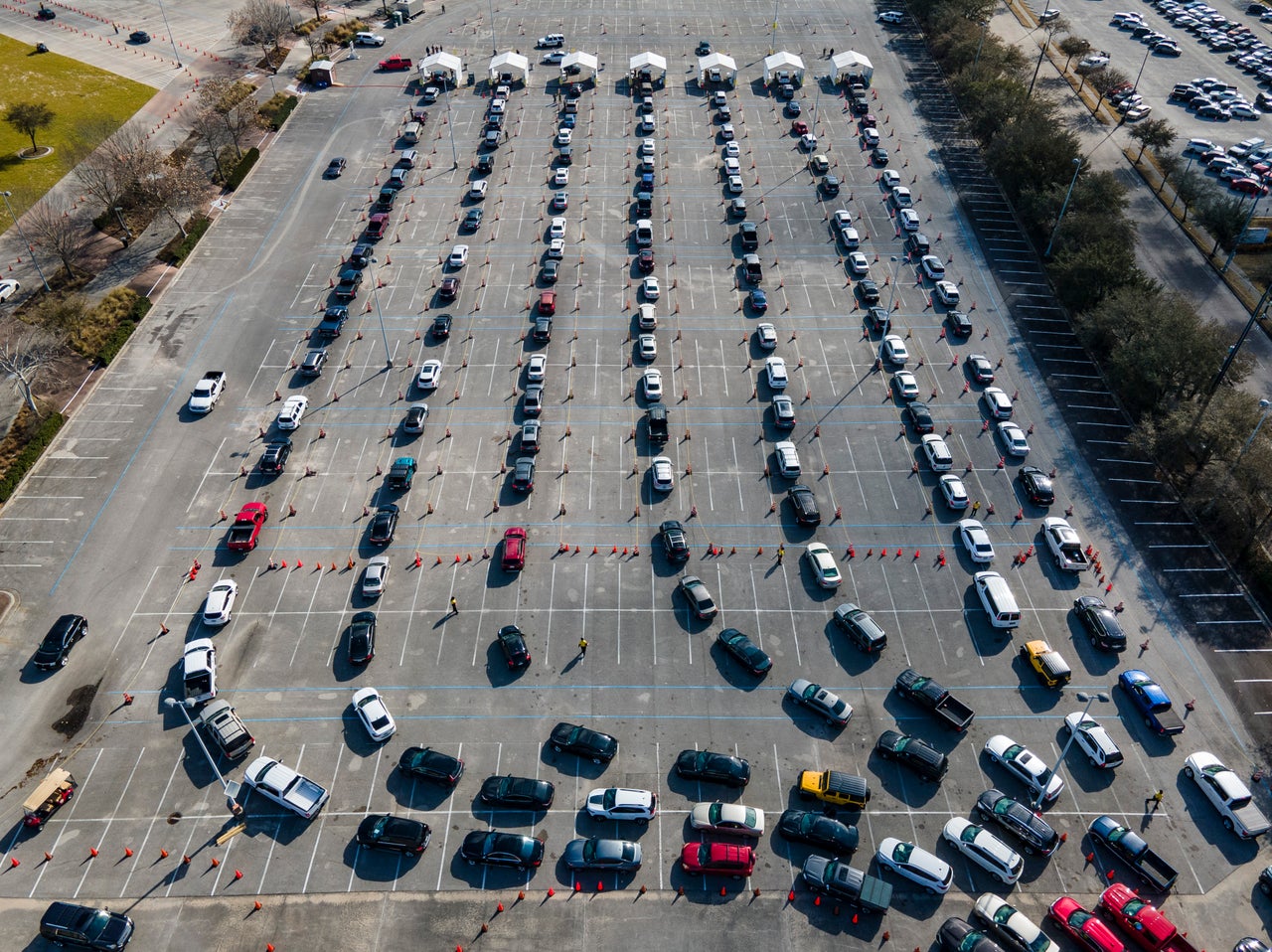 Cars line up in a parking lot at NRG Park as people wait to receive a COVID-19 vaccine at a federally supported supersite at the Harris County facility, Wednesday, Feb. 24, 2021, in Houston.
Support HuffPost
The Stakes Have Never Been Higher
Related
Popular in the Community