Selfies can be a lot more complicated than we think. Need proof? Long before Kim Kardashian began collecting material for Selfish, radical feminist artists like Carolee Schneemann, Ana Mendieta, Francesca Woodman and Laurie Simmons were using self-portraits -- the word "selfie" hadn't caught on yet -- to take control of their image and put a stop to the male objectification of a woman's self.
And artists have been doing kick-ass things with selfies ever since.
Today we're acknowledging 10 contemporary artists who do the selfie proud. Whether expressing radical self-love, subverting the selfie norms, providing visibility to marginalized groups, or fighting to make the art world a less snobby place, the following artists helped define the age of the selfie.
1. Melanie Bonajo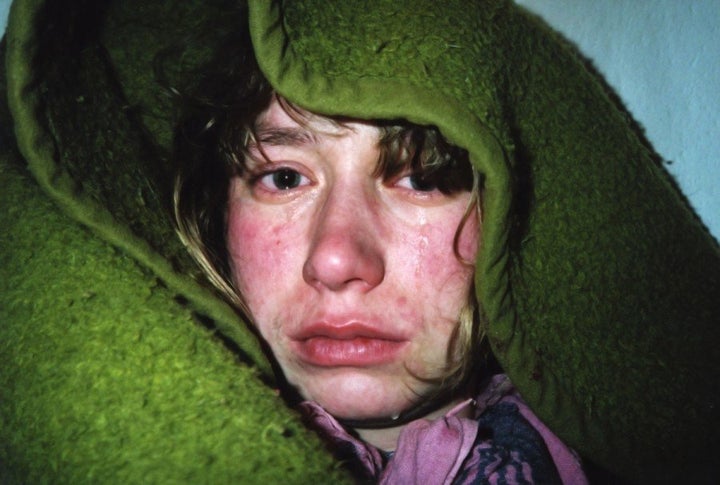 Dutch artist Bonajo coined the term "anti-selfie" in reference to her penchant for capturing photographs that document periods of weakness and sadness. The images counter the now dominant selfie tradition of advertising pretty, happy subjects from flattering angles.
"Our generation knows the image of the self better then any other generation before, because of our access to cameras, media and sharing," Bonajo explained in an interview with The Huffington Post. "And also, the language of the image is no longer in the hands of specialists. We are all experts in reading images and we know how to control and manipulate the viewer through images."
"We have seen radical selfies before," she added, "like with women such as Amina, a 19-year-old Femen activist from Tunisia, who wrote 'Fuck your morals" across her naked chest and took a selfie. She was threatened with death. Those women were not trying to be just pretty, but were burning down the foundations of their culture and screaming their injustice through cyberspace. Just like being forced to hide, just being pretty is a one sided simplification of the self. It probably evokes the right kind of attention, but it's not very interesting to me."
2. Petra Collins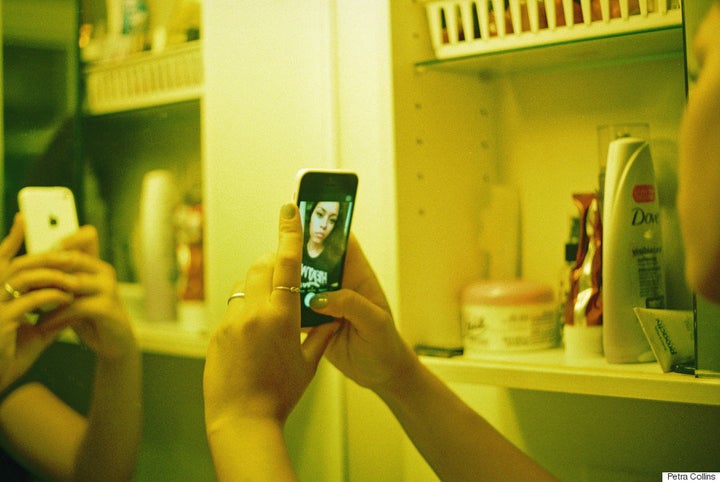 New York-based Collins, at just 22 years old, has created somewhat of an army of babes; young women who, rather than allowing others to document their experiences with femininity, adolescence and sexuality, prefer to take matters (and cameras) into their own hands. Her photos, at once nostalgic and sweet and gritty and gushy, speak to the honest reality of being a girl, in all its gross and gorgeous glory.
"If your story is being told by someone who doesn't really know it, it's not going to come out accurate," Collins said to HuffPost. "A lot of it has to do with context. Whoever's behind the camera or pen or whatever. It's also, if we're documenting women or girls, having them as subjects rather than objects. Really treating them as, like, human beings. And capturing them in a multifaceted way, not just on one level."
3. Oroma Elewa
Elewa, the editor of Pop'Africana and the Instagram crush of almost everyone, was born in Nigeria and immigrated to the United States with her family as a child. Through her biannual publication and a trove of Insta-selfies, Elewa strives to introduce the way-too-white fashion and culture circles to African culture and its many contemporary manifestations.
"A lot of people don't get it and I don't expect them to," Elewa explained to Vogue Italia, "unless you are African and have lived life as an African or have operated with that salient identity, it's quite hard to fully understand or wrap your head around the psyche, or know how to fully present who we are as individuals to the world."
She also devised the ever-quotable line, often falsely misattributed to Frida Kahlo: "I am my own muse. The subject I know best."
4. Molly Soda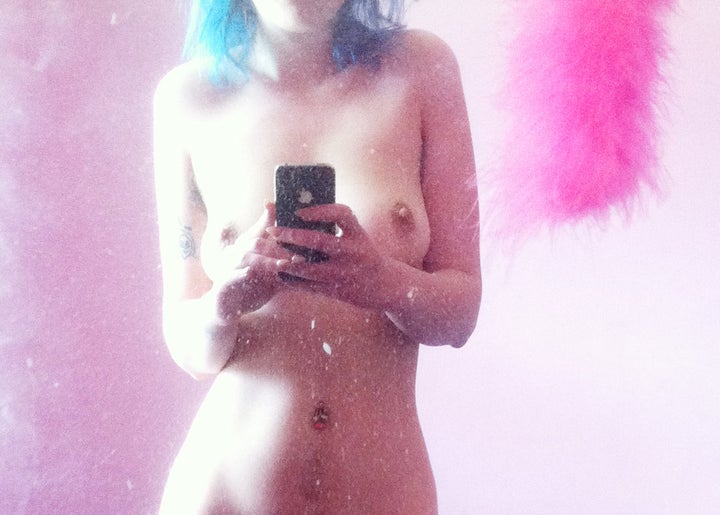 Soda, a 26-year-old feminist artist with a predilection for web-based work, recently released a series titled "Should I send this?" comprised of nude selfies and flirty texts she'd been too scared to send. Her tattoos, body hair and natural imperfections are in full view. When the Internet responded to the series by slut-shaming Soda and dubbing her project "not art," she responded in a thoughtful Tumblr post:
If none of my photos had been nudes and there had only been the text I included in my zine (which is 50% of [the zine]) no one would be calling me vapid or trash. Doesn't that have something to say about us as a society and the way we view women's bodies [and our thoughts on] them having control over their bodies and the way they choose to share it?
5. Hobbes Ginsberg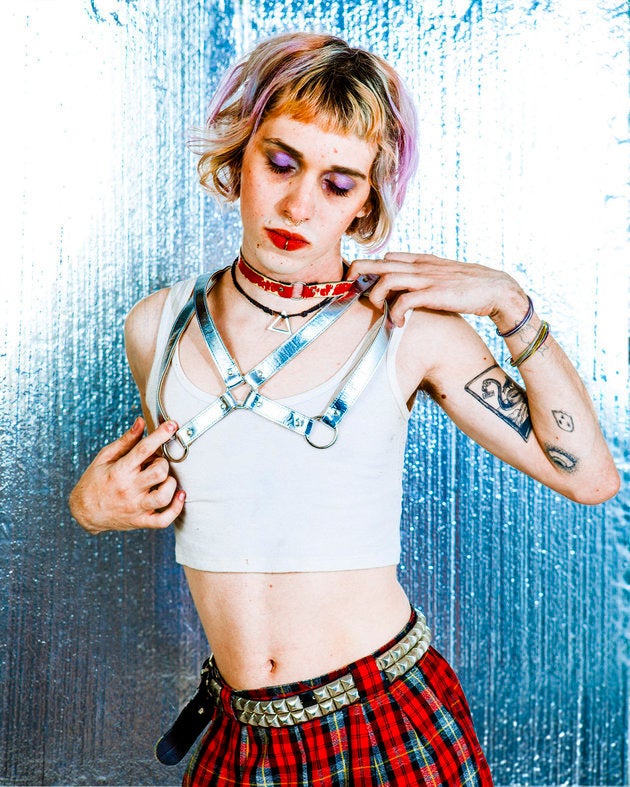 Ginsberg, a 21-year-old artist based in Los Angeles, is known for her particular brand of tripped-out, confessional performances -- yes, you could call them selfies. Part '90s homage, part fashion expo, part meticulously staged color orgy, Ginsberg's photos offer a revealing glimpse into the life of a queer girl who, like everyone, gets sad from time to time.
"It's a way for me to externalize those feelings and use them to create something," Ginsberg told HuffPost. "It's a way for me to create an icon out of myself -- a figure who is sad but the final impact is of positivity and something grandiose ... I think the power comes from being vulnerable about those parts of you and showing it can exist within the frame of grand, beautiful imagery, without being romanticized. I want my photos to look pretty and I want you to feel better after looking at them. I believe very heavily in the power of vulnerability and of tenderness, especially for marginalized people who are often not afforded such luxuries, as a tool for rebellion."
6. Vivian Fu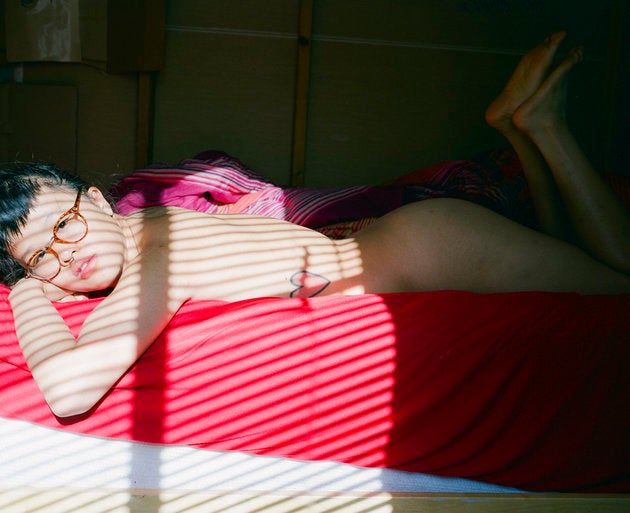 Fu, a Bay Area-based photographer born and bred in the San Fernando Valley, snaps raw self-portraits of her daily life and all its lazy, sexy, boring moments -- vegging out in bed, emerging from the shower, napping with her partner. After growing up surrounded by narratives in which Asian women play sidekick to beachy blond leads, Fu crafts images in which she is both creator and protagonist.
"I do think that people are using the selfie as a means of claiming ownership of their bodies, identities and lives, and also as a means of exploring and celebrating themselves," she said to HuffPost.
"When I'm taking pictures it's usually because I feel strongly about the people I'm imaging or because the light was beautiful or because I want to hold onto that moment in some way with this visual document. This freedom and privilege I have to make photographs combats the feeling I had growing up that I couldn't own my life or that I had to be a certain way or that my life had to turn out a specific way. In making photographs, I have a document of different moments in my life that I literally own."
7. Iiu Susiraja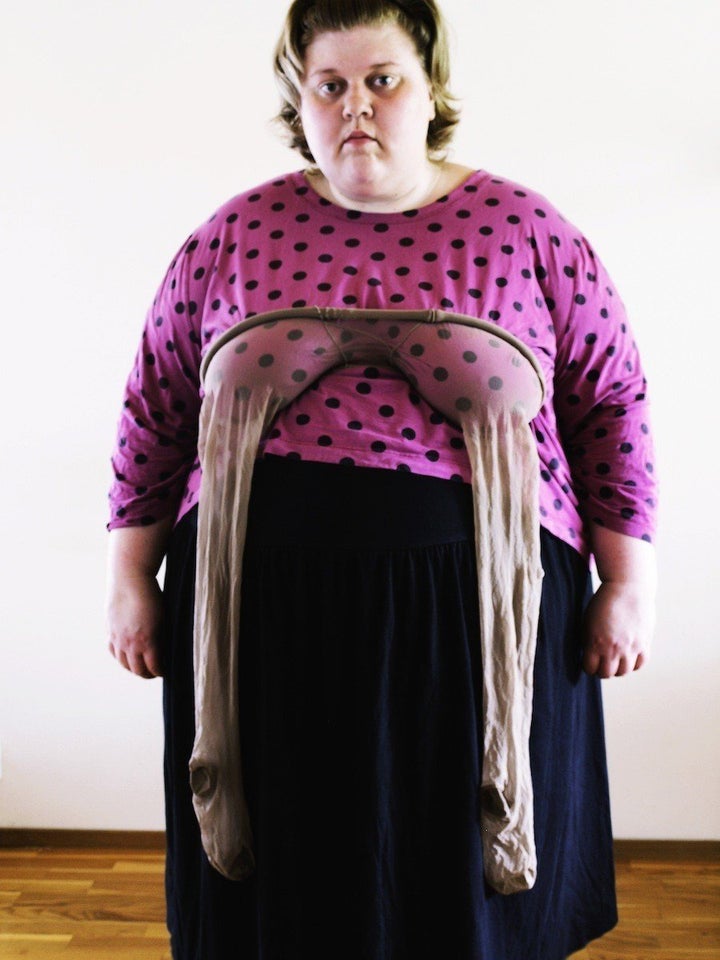 Finland-based artist Susiraja turns the domestic sphere into something both banal and utterly strange in her staged portraits. Using everyday props like stockings, high heels and breakfast tables in unorthodox ways, Susiraja creates jarring self-portraits with an eerie aftertaste. "My art, it is like playful anarchism with equipment and the rituals of taking back the power," Susiraja said to HuffPost. "Everyday life is my muse."
"I photograph me because it is the subject I certainly know the best," she added. "I make object of myself and my privacy, which is a moment of fame. To turn the privacy as a public is a shelter for me. I feel privacy very painful."
8. Audrey Wollen
Los Angeles-based artist Wollen creates conceptual work that revolves around the concept of female suffering as a form of resistance. Dubbed "Sad Girl Theory," Wollen's idea posits a woman's silent, sorrowful self-destruction as the feminized alternative to externalized, masculine violence.
"I perpetuate my own objectification every day," Wollen explained to i-D in an interview. "But I'm interested in the idea that objectification itself has radical potential -- we can use the products of oppression as the tools to dismantle it. I wish I could just be a person, and not a walking photograph of a naked girl. But I wasn't given a choice. I was being treated as if I was only a photograph of a naked girl long before I started taking photographs of myself naked."
9. Jaime Warren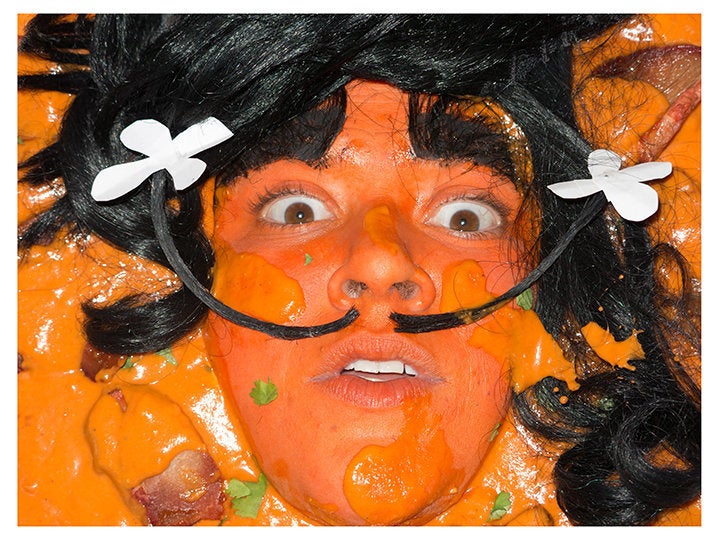 Kansas City-based Warren is the brilliant mind behind life-changing artworks including "Lasagna Del Rey," "JonBeignet Ramsey," and, featured above, "Chicken Tikka Masalvador Dali." Her internet-savvy artworks cull from the trashiest, freakiest depths of pop culture to create something radically avant-garde and so wonderfully unpretentious.
"For about ten or so years I was always taking self-portraits as a way to entertain myself living in a smaller city," Warren explained to HuffPost. "They usually involved some sort of low-budget silly costuming like dressing goth with friends at the local cowboy bar or a weird mermaid costume to crash an acquaintance's wedding. They had a prank-ish sort of vibe and were about performance."
10. The Art Hoe Movement
Art hoe isn't quite a single artist but a movement, founded by 15-year-old artist and blogger Mars and 24-year-old artist Jam. The crusade implores young women of color and other marginalized individuals to take control of their image, shift paradigms and define blackness on their own terms -- via the selfie.
The inclusive collective invites young people of color to pose in front of famous artworks or superimpose their faces on top of their favorite images, injecting themselves into the historically exclusive artistic tradition. Creative forces like Willow Smith and Amandla Stenberg are way on board, inspiring others to express their unique beauty all over Instagram, Tumblr and Twitter.
"We're forcing ourselves to be included," Jam told BuzzFeed News. "We're creating a new dialogue where we can be whatever we want in the art community because it's finally on our own terms. People of color and specifically black women have historically been excluded from the art world or simply used as hyper-sexualized muses, whether it be in music, paintings, photographs, etc."
In an interview with HuffPost, Jam continued: "Seeing a disabled trans black woman superimposing herself over a white man's painting, saying, 'I am here, I have worth, and my existence and art matters!' is so wildly radical and revolutionary."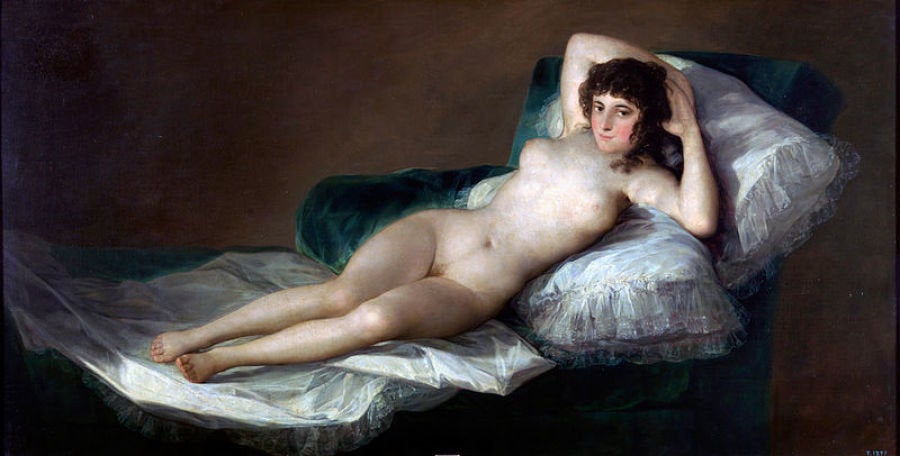 Art History's Most Erotic Artworks
Related
Popular in the Community