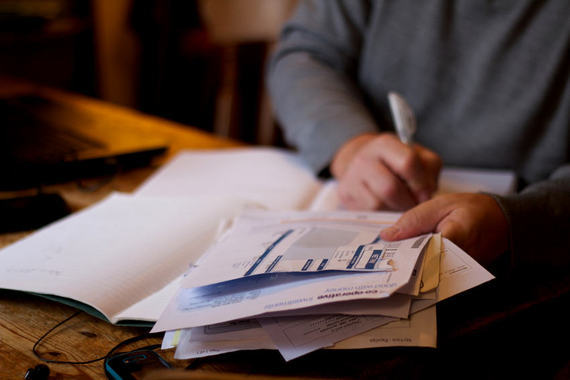 When you are looking for a good accounting firm to handle your business accounts, it is imperative that your search is thorough and not rushed, as the success of your business will depend on it. The question that you need ask is, what do you need to check for when looking for an accounting firm that meets your needs?
The following 10 aspects will help you with your research and to arrive at your decision:
A firm that has received recognition from various authoritative organizations or publications is a good sign. Being voted a top 100 firm by a publication,such as Accounting Today, is an example of such recognition.
A commitment to quality from the accounting firm is definitely a requirement for your business. Any membership of the numerous accounting bodies is also a show of commitment to quality.
It is important to read client testimonials as they will give you a good insight as to how the accounting firm performs.
The firm's vision and core values, as laid out in their mission/vision statement, should be in line with what you desire for your own business.
A firm's commitment to social responsibility is a good indicator of the mindset that is evident within the firm. You will be able to gauge the firm's support of various charities and how the employees are involved from perusing the company website.
A positive opinion from others in the same industry is a valuable indicator of the accounting firm's culture and success.Receiving good reviews from organizations like the American Institute of Certified Public Accountants (AICPA) and the Public Company Accounting Oversight Board (PCAOB) also adds value to their good reputation.
7.Good Return on Investment (ROI)
It goes without saying that any business wants to see a good ROI it has made in any sphere and hiring an accounting firm is no different. Have a look at the firm's ROI as part of your investigation.
8.Hidden value and uncovering solutions
A good accounting firm should be able to uncover the hidden value in a project that might not be immediately apparent to your business. This aspect, alone, will add immense value to your business offerings.
A business is faced with many challenges, and it is one of the roles that your chosen accounting firm should be competent in addressing.
9.Forming relationships and accessibility
As we are primarily dealing with money here and usually vast amounts of it at that, a relationship of trust, respect and good service needs to be built up between client and accountant.Accessibility is another key point as the firm's expertise and talent needs to be available when needed by the client.
It is important to establish at the onset what the accounting firm guarantees and how it is actually guaranteed. Also in the event of dissatisfaction, how are these matters resolved to both party's satisfaction.
By using the ten aspects above to aid you when searching for an accounting firm, you will be able to choose the most suitable accounting firm for your business requirements.
Popular in the Community