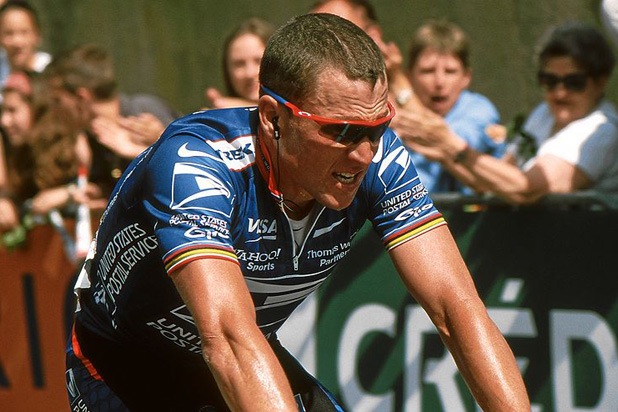 For some athletes, food is about fuel, not fine dining. For others the intersection of sport and cuisine goes farther. Consider the many athlete-owned restaurants -- a few years ago ESPN and UrbanSpoon listed more than 140 athletes who opened their own spots, some to considerable success. Of course, there's athlete-product branding -- no better exemplified than former heavyweight champ George Foreman's lean, mean, grilling machine, and the time-honored tradition being on the front of a Wheaties box (check out these Wheaties athlete commercials).
While athletes like Charles Barkley and David Wells famously embraced the epicurean life, and others just need to consume as many calories as possible (like Michael Phelps' famous 12,000 a day) many athletes maintain strict diets during their playing years. The big contracts and high-flying lifestyles often lead to well-traveled palates (though also to an addiction to The Cheesecake Factory). It's a situation that in retirement often leads to a familiar cycle: putting on pounds, shedding them, and doing Nutrisystem commercials à la Don Shula and Dan Marino -- both of whom, coincidentally, own restaurants. (Weight-loss advice from the "Round Mound of Rebound" is: "if it tastes good spit it out.")
But the connection between athletes and food goes further than judging cooking competitions (Tiki Barber, that means you), celebrity cookbooks, SNL food spoofs, and branding deals that litter the collective unconscious. Some athletes are really passionate about food. From the Los Angeles Lakers' Spanish center Pau Gasol (who can talk Ferran Adriá), to seven-time Tour de France winning cyclist Lance Armstrong (who has his own food and nutrition site), check out these 10 athlete epicures.
- Arthur Bovino, The Daily Meal
More stories from The Daily Meal:
10 Celebs' Backstage Food Demands
America's 50 Most Powerful People in Food
Burger Bars of High End Chefs
8 Celebrity Chefs' Caribbean Outposts
Like what you see? Sign up for The Daily Meal's newsletters for daily updates on the top dining news, trends, restaurants reviews, celebrity chef coverage, and more.
PHOTO GALLERY
10 Athlete Epicures
REAL LIFE. REAL NEWS. REAL VOICES.
Help us tell more of the stories that matter from voices that too often remain unheard.