The Emmy Awards air Monday night, and from our baby name perspective, there were some striking entries on the list of nominees. The following ten nominees have particularly unusual appellations with intriguing backstories ― whether they started out with those names on their birth certificates or not.
Adina Porter, supporting actress, limited series/TV movie, "American Horror Story: Cult"
A first-generation American, Adina Porter was born to a father from Sierra Leone and a mother from Bermuda. Her first acting teacher was Butterfly McQueen of "Gone with the Wind" fame, and Porter earned a nomination for playing reporter Beverly Hope in "AHS: Cult." The name Adina is of Hebrew origin and means "slender, delicate."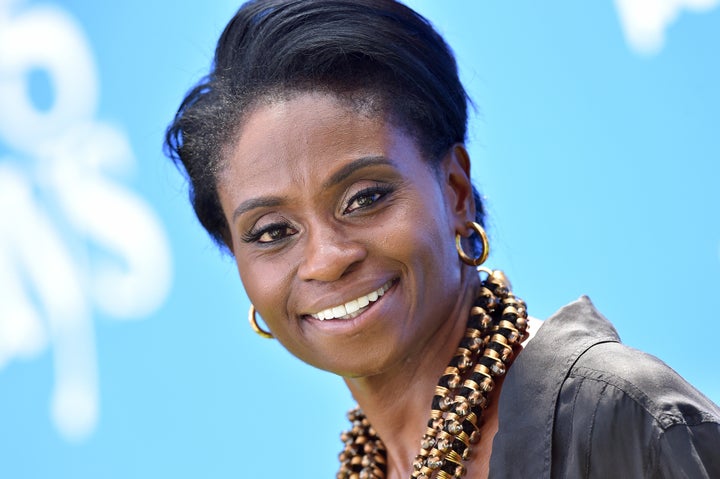 Aidy Bryant, supporting actress, comedy, for "Saturday Night Live"
When Aidy Bryant ― known for her spot-on impressions of such figures as Adele, Roseanne, and Sarah Huckabee Sanders ― was born in 1987, her given name of Aidan was (and still is) highly unusual for a girl. A classic Irish name, Aidan took off for boys in the early 90s, rising from No. 890 in 1990 to a peak of No. 39 in 2003. It's now at No. 221, while the more popular Aiden spelling ranks at 17. Chelsea Clinton chose the authentic Irish spelling for her son.
Issa Rae, lead actress, comedy, for "Insecure"
Actress/writer/web series creator of "Awkward Black Girl" and star of "Insecure" was christened Jo-Issa Rae Diop. Her father is a pediatric doctor from Senegal, and her mother is a teacher from Louisiana. The name Jo-Issa is a combination of the names of her two grandmothers: Joyce and Isseu; her middle name is after an aunt. The Arabic name Issa has been trending in France since 2000 — it's now at No. 110 there.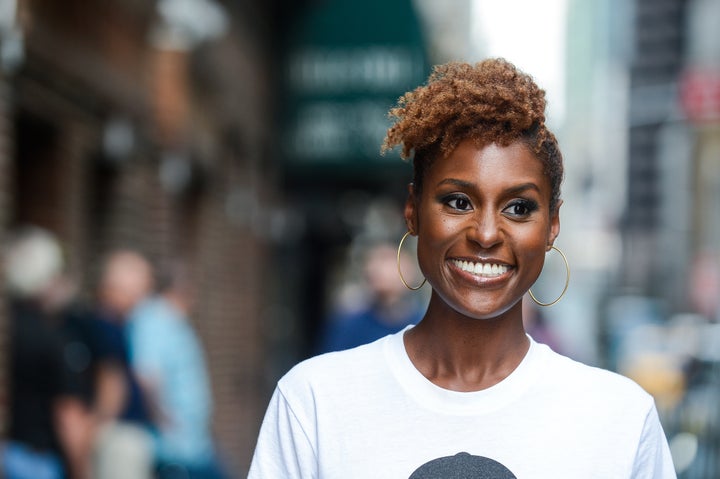 Katt Williams, guest actor, comedy, "Atlanta"
Comedian, actor and rapper Katt Williams was born Micah Sierra Williams (and passed the name Micah on to his son). Micah is the name of a biblical prophet and was frequently used by the 17th century pilgrims. Parents looking for an alternative to Michael have brought it to No. 107. The cooler nickname name Katt is more often seen as Kat, an increasingly used short form of the girls' names Katherine, Kathleen, Katrina et al ― an alternative to Kitty.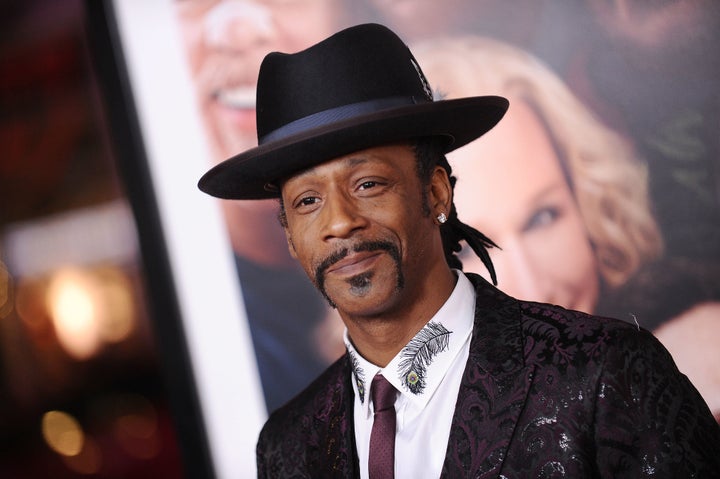 Mandy Patinkin, supporting actor, drama, "Homeland"
Mandy Patinkin's given name is Mandel, and he is best remembered for his gorgeously named character Inigo Montoya in "The Princess Bride" and later as Dr. Jeffrey Geiger on "Chicago Hope." Mandel is a German/Yiddish word meaning almond, rarely heard outside the conservative Jewish community (where Mendel is more common).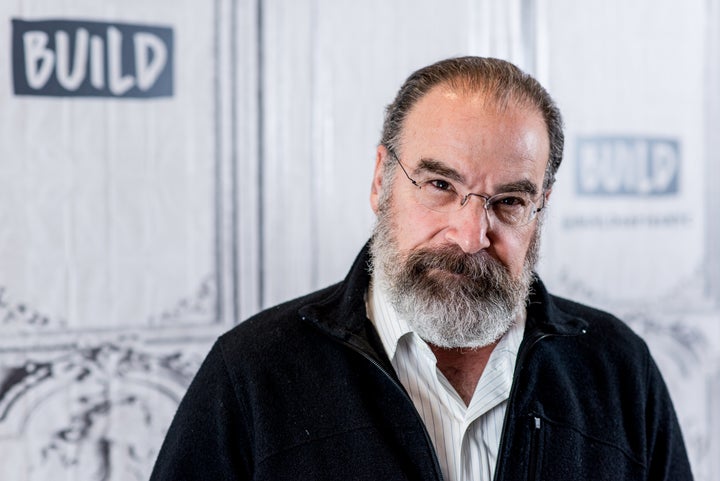 Merritt Wever, supporting actress limited series/TV movie, for "Godless"
Wever was born Siobhán Merritt, dropping her Irish first name before making a strong impression as the endearingly upbeat Zoey in "Nurse Jackie" — for which she earned a previous Emmy. Merritt, which could almost pass for a virtue name, reached the Top 400 for boys at the turn of the last century.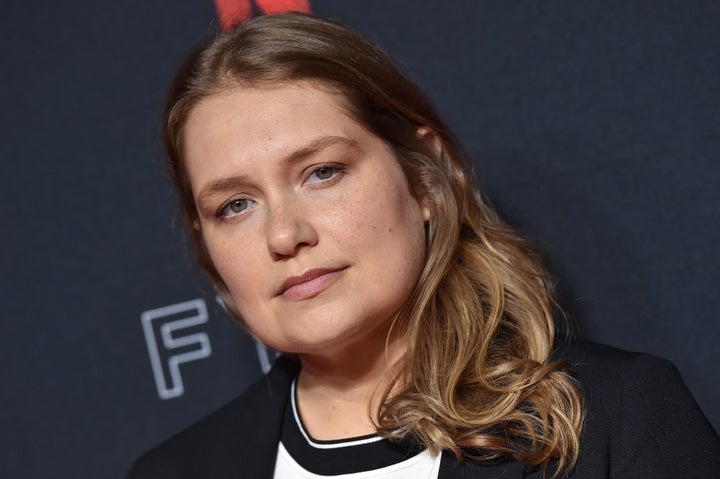 Samira Wiley, guest actress, drama, "The Handmaid's Tale"
Samira Wiley is known for playing Poussey Washington in "Orange is the New Black" and now has been nominated for her role as Moira in "The Handmaid's Tale." Samira is an Arabic name that is also spelled Sameera. It was on the French popularity list from 1965 to 2005, peaking at No. 107 in 1980 and is currently a Top 100 name in Portugal.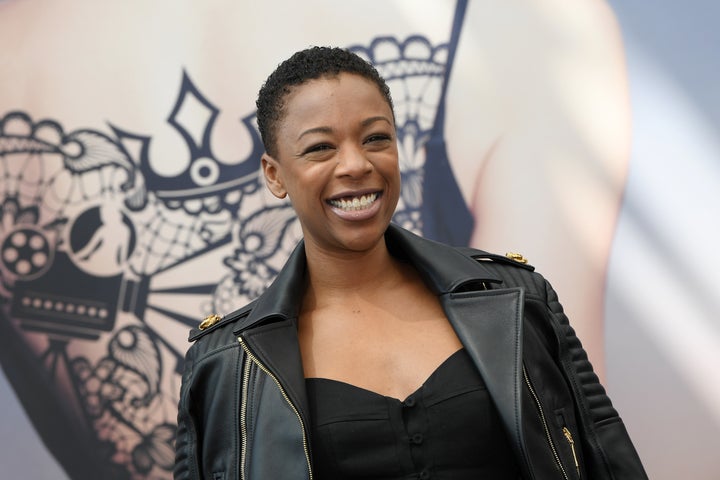 Thandie Newton, supporting actress, drama, for "Westworld"
Actress Thandie Newton, the android madam Maeve Millay in "Westworld" — and partly responsible for the rise of the name Maeve — was born Melanie Thandiwe Newton, the daughter of a Zimbabwean princess named Nyasha. The name Thandiwe means "beloved" in the African Xhossa, Zulu, Swati and Ndbele languages. Thandie would make a charming nickname name.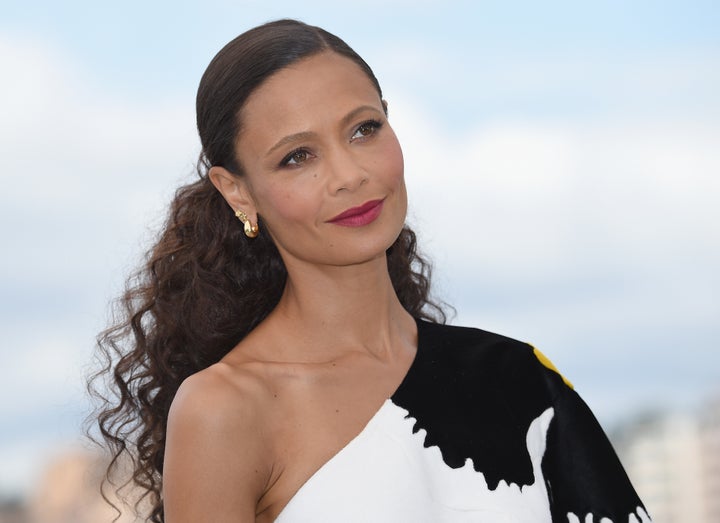 Tituss Burgess, supporting actor, comedy, "The Unbreakable Kimmy Schmidt"
This is the fourth Emmy nomination for his role as the hilarious Titus Andromedon on "The Unbreakable Kimmy Schmidt." Why the extra 's' on Titus? Maybe to match his surname? We'll have to ask his parents. With the more usual spelling, Titus is a Roman, New Testament and Shakespearean name that's rapidly increasing in popularity along with other s-ending Latinate names ― it's No. 299 in the U.S. and 168 on Nameberry.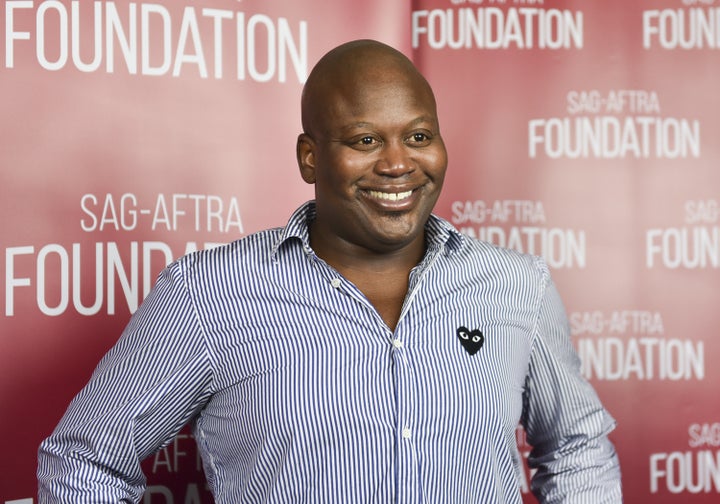 Zazie Beetz, supporting actress, comedy, for "Atlanta"
The Zippiest Name Emmy goes to Zazie Olivia Beetz, the German-American actress who is being honored for her role as Vanessa "Van" Keefer in "Atlanta." Zazie is a French diminutive of Isabelle, and was the title character of Raymond Queneau's novel Zazie dans le metro, which was made into a Louis Malle film.