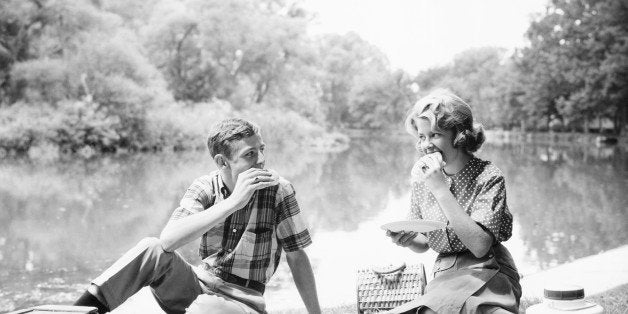 For parents, sending a teen to summer camp must be a deal with the devil: You get a break from caring for your angsty kid, but in exchange, you live with the knowledge that little Madison might suck a dick this summer. Communal sleeping, shared showers, and minimal supervision — often at the hands of slightly older and even hornier youths — add up to a pressure cooker of hormones, humiliation, awkward fumbling, and memorable discoveries. To kick off the Cut's Summer Sex Week, we collected ten people's most vivid memories of summer-camp sex — and sex gone awry, and confused preteen discoveries, and other strangely nostalgic humiliations.
1. Fake Orgasms Sweep Horse Camp
When I was 11, there was a fake-orgasm craze at Camp Rim Rock's horseback riding camp for girls. It started when Lauren Petersen* asked if anyone else had "tickling feelings" while grinding on a Western saddle. Lauren was the alpha girl of my cabin. She was cool and tough and came from New York and had a Beastie Boys cassette. When she stole my pink training bra, I was kind of honored. If Lauren Petersen felt tickles on horses, then feeling tickles on horses was cool. Soon everyone was feeling tickles, or trying to feel them, or faking them. It was like the Salem Witch Trials. I will never say whether my horsegasms were fake.
REAL LIFE. REAL NEWS. REAL VOICES.
Help us tell more of the stories that matter from voices that too often remain unheard.