I had the opportunity to share my list of the top 10 rock bands of all time at Yale University this week. Part I, posted a few weeks ago, laid out my criteria for choosing these bands. Now, in alphabetical order, here's my list:
Beach Boys
They began inauspiciously with nice harmonies and songs about the beach, surfing, cars and girls. Led by the brilliant Brian Wilson, the Beach Boys grew and evolved musically into a band that became one of the most influential and underrated bands of all time, with a vocal style and harmonies that were unmatched by any other band, then or now.
Their masterpiece Pet Sounds is considered by most experts to be one of the best albums of all time, with George Martin being quoted as saying "Pepper was an attempt to equal Pet Sounds."
Songs like "God Only Knows", "Heroes and Villains" and "Good Vibrations" (which Brian Wilson referred to as "a pocket symphony") demonstrate that you're in the company of greatness.
Beatles
Considered by most experts as the single most important and influential band of all time by virtue of their extraordinary song writing, originality, experimentation, and innovative use of technology. They also had remarkable three-part harmony and pushed the boundaries of pop and rock music.
The Beatles had such an enormous impact that they impacted the culture and the social revolution that embodied the 60's. Nothing was ever the same in popular music or culture after the Beatles entered onto the scene.
The Beatles have written more "100 year songs" than other band by far...songs that people will be listening to in the next century.
As legendary musician T-Bone Burnett said about them "Almost everything The Beatles did was great, and it's hard to improve on. They were our Bach."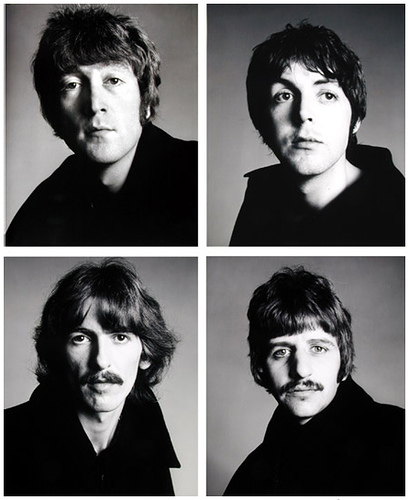 Photo Credit: Dag
Doors
Although led by singer and poet Jim Morrison, The Doors were in fact also a very tight band - Kreiger, Manzarek and Densmore were as responsible for the unique sound of the Doors as Morrison.
They had the complete package: musicianship, lyrics, songs and stage presence. And Morrison was a great singer. They also popularized the organ as a lead instrument for the first time in rock.
Like Zeppelin, their debut album was outstanding with unforgettable songs like "Light My Fire," "Break on Through" and "The End."
Although they attained huge success, many of The Doors singles were unconventional such as anti-war songs like "Unknown Soldier" and "Touch Me," a top 40 single which concluded with a 45 second sax solo.
"Roadhouse Blues," "LA Woman" and "Riders on the Storm" concluded a brief but great career as America's original alternative band.
Grateful Dead
The Grateful Dead belongs on this list much more because of what they did in live performances rather than their recorded work. Their records never sold well, as the essence of their music was rarely captured on a recording.
They were the first jam band and they inspired fans to cross the country to hear their lengthy shows with sets that would vary from night to night with spontaneity and improvisation.
Led by Jerry Garcia, this eclectic band of musicians never followed a formula and their success was based on an authentic, American sound that was original and often all over the place.
Bill Graham said of the Grateful Dead, "They're not the best at what they do, they're the only ones that do what they do."
They would be very comfortable with the modern music business. They pioneered the direct artist-to-fan relationship that is widely admired and emulated today. The Dead were really the first band that encouraged fans to tape their shows and were very free about the way music was shared.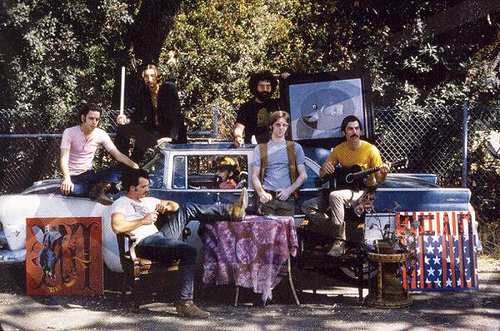 Photo Credit: Zoooma
Led Zeppelin
Plant, Page, Jones, and arguably the best rock drummer of all time, John Bonham, exploded on the scene with probably the best debut album ever, with "Good Times Bad Times," "Dazed and Confused," "Babe I'm Going to Leave You"... a musical shot across the bow to ignore them at your own peril.
Zeppelin toured endlessly and became one of the best live bands ever with the musicians improvising their songs and the shows lasting more than four hours.
Led Zeppelin's "Stairway to Heaven," became one of the most popular rock songs and guitar solos of all time (truly "a hundred year song"), and the band attained legendary status.
Never loved by the critics, Led Zeppelin was always underestimated in their originality as well their ability to embrace different musical forms and styles. Today they are now widely seen as one of the most important bands of all time.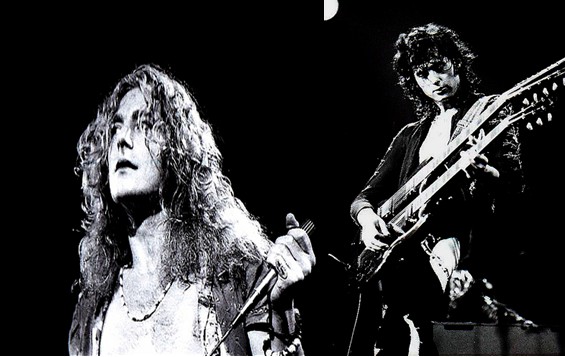 Photo Credit: Dina Regine
Nirvana
The only band since the 90's to have a far reaching and lasting influence. Emerging during the hair band craze, one of the worst creative eras in rock history, Nirvana's explosive, raw and uncompromising sound and lyrics brought a return to the late 60's...when playing, not how you looked, mattered. And the grunge scene was born.
After Bleach, their second record introduced the groundbreaking song and video "Smells Like Teen Spirit," along with classics like "Lithium," "Come as You Are" and "In Bloom."
Their completely unexpected success created hysteria that was unwelcome for the band and particularly Cobain, who was referred to as speaking for a generation, a role he was very uncomfortable with.
Restless creatively, the band released In Utero, an uncompromising new record that impressed critics and fans alike with its originality and raw energy.
An excellent MTV Unplugged record that had been recorded four months before Kurt died came out as their final album.
Nirvana's time was short but their explosive talent and originality, combined with a major influence on every rock band since the early 90's make them a band for the ages.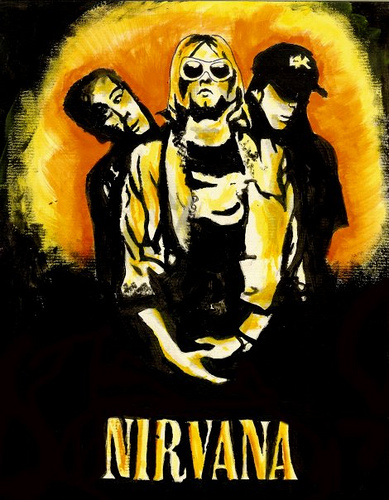 Photo Credit: TamaSurfDiva
Pink Floyd
The most experimental and progressive band to ever emerge from the rock scene and reach a worldwide audience. Their originality and artistic ambitions defied the rock form and created a musical lane all to themselves.
After chief songwriter Syd Barrett left the band, his place was taken by the exceptional and underrated guitarist Dave Gilmour, who, along with the brilliantly creative Roger Waters, took the band to places never imagined.
Following several successful albums in the UK, in 1973 they released Dark Side of the Moon, a CD so monumental and popular that it remained on the U.S. charts for 14 continuous years.
Wish You Were Here and Animals was followed by the conceptual masterpiece The Wall.
One of the songs, "Comfortably Numb," contains one of the greatest guitar recordings of all time, a stunning two minute solo by Gilmour.
I remember standing and watching the first and only Pink Floyd reunion since 1982 at Live 8 a few years ago and thinking to myself that you never hear someone describe a new band by saying: "they sound like Pink Floyd". No one did. No one does.
Rolling Stones
One of the greatest rock n roll bands of all time, Mick and Keith became extraordinary songwriters as the group evolved away from covers into crafting their own sound.
The Stones creative growth showed in both their music and songwriting, exemplified by the musical diversity of "Satisfaction," "Paint it Black" and "Ruby Tuesday."
The Stones were always about sex and pushing the limits. In contrast to the Beatles, they were dark and dangerous. Their lyrics, album covers and live performances were anything but safe.
Creatively they continued to flourish with Beggars Banquet and remarkable songs like a "Jumping Jack Flash" and "Sympathy for the Devil" as well as Let it Bleed's "Gimme Shelter" and "You Can't Always Get What You Want."
Sticky Fingers and Some Girls were also huge records while the Stones stunning live performances grew them into the most successful touring band in history.
They have influenced almost every rock band since and their songs are some of the best ever recorded.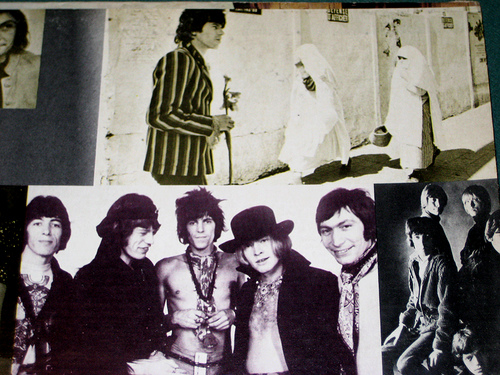 Photo Credit: Paul Kim
U2
Led by the amazing Bono, Edge's sweeping and original guitar sound and the fine rhythm section of Clayton and Mullen, U2 became the biggest band in the world.
Drawing inspiration from early punk, they moved on to incorporate and experiment with dance, electronic, alternative rock, blues, r&b and synthesizers.
And like The Who before them, U2 wrote songs about things that were important and resonated with their audience...religion and faith, strife in Northern Ireland, Martin Luther King, political revolution in Eastern Europe, relationships with friends and family.
The band was a revelation live and achieved huge success with Joshua Tree's "With or Without You" and "Still Haven't Found."
After Rattle and Hum, the band's classic Achtung Baby yielded more memorable songs like "One" and "Mysterious Ways."
The ZOOTV tour was something never before seen, mixing multi-media, satellite hookups, politics, fan-generated videos and wild images...the most spectacular show I've ever seen.
U2 continues to be an important and groundbreaking band today with their compelling new music, innovative partnerships with companies like Apple and their current 360 tour.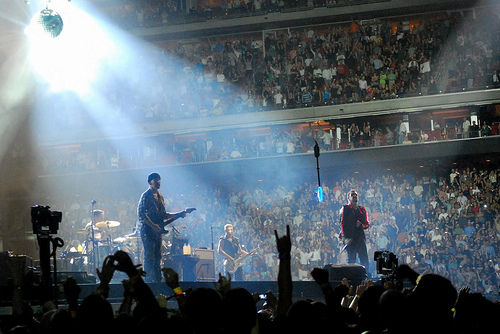 Photo Credit: TexKap
The Who
Unlike most British bands, The Who was not blues based. They were completely original, explosive live, yielded unpredictable power, wrote great lyrics, and have been referred to by some as the "Godfathers of punk"...absolutely authentic.
From their unforgettable debut with "My Generation" to "I Can See For Miles," Townshend, Daltrey, Entwhistle and Moon moved into conceptual albums culminating with the first rock opera and masterpiece Tommy, which blew every other band away. Life Magazine noted "for sheer power, invention and brilliance of performance, Tommy outstrips anything which has ever come out of a recording studio".
Performances at Monterey and Woodstock introduced the American audience to their amazing live shows and propensity to destroy their instruments. At their creative peak, the band delivered the best four records ever in a row from a band not named the Beatles...Tommy, Live at Leeds (widely acknowledged as the best live album of all time), Who's Next and Quadrophenia.
Unforgettable lyrics about adolescence and anger, the difficulty of growing older, the cynicism of political movements and how little ever changes...
Certainly the best live band I've ever seen.
In 1979, Time Magazine's Jay Cocks wrote that The Who had "outpaced, outlasted, outlived and outclassed" all of their rock band contemporaries.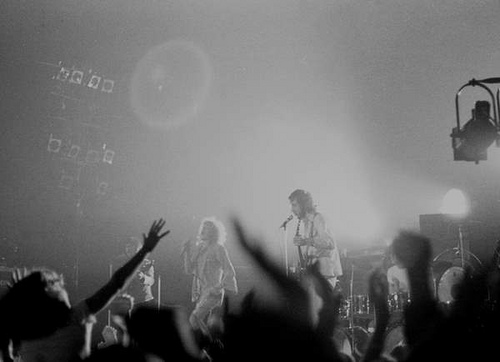 Photo Credit: Hunter Desportes
There are many amazing bands that are not included on this list but there were only 10 slots and that's my list. What are yours?

Calling all HuffPost superfans!
Sign up for membership to become a founding member and help shape HuffPost's next chapter