While more flyers tote along their own iPads, Kindles, and smartphones with each passing year, plenty of passengers rely on the airline for entertainment. With innovative seatback screens and nearly endless programming options, airlines seek to differentiate themselves from the competition (at least when it comes to what you're watching mid-flight).
According to the 2015 Skytrax World Airline Awards, these 10 airlines have the best in-flight entertainment. No U.S. airlines make this list; instead, the amenities-rich Middle Eastern and Asian airlines dominate. Scroll down to find out who comes out on top.
10. Air France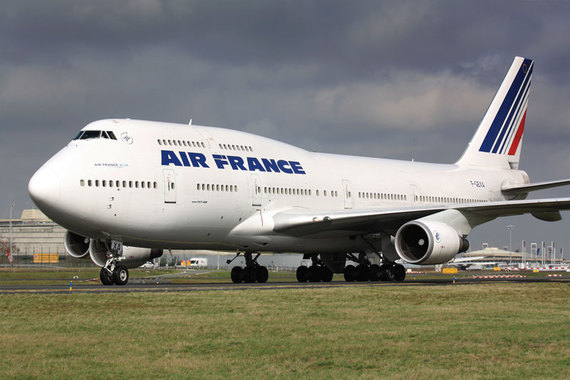 By the numbers: Air France offers the usual wide assortment of movies, television shows, kids' programming, and games, with rotating film selections each month.
Special features: Passengers traveling on Air France's A380s can download content at no extra charge on their devices, including audio guides, subway maps, additional games, and playlists.
9. Thai Airways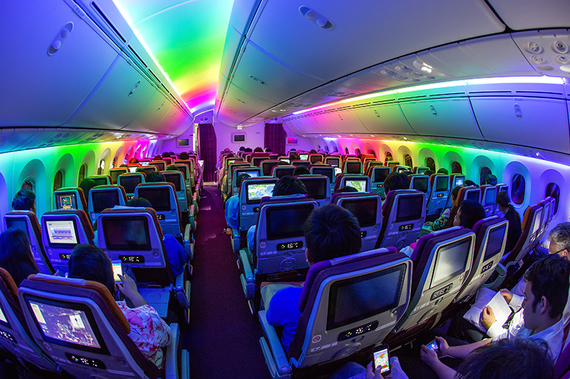 By the numbers: Thai Airways offers seatback screens with movies, television shows, and a particularly rich library with hundreds of music albums.
Special features: The airline's newly refurbished economy seats were a long time coming (and make your in-flight entertainment that much more comfortable).
8. Virgin Atlantic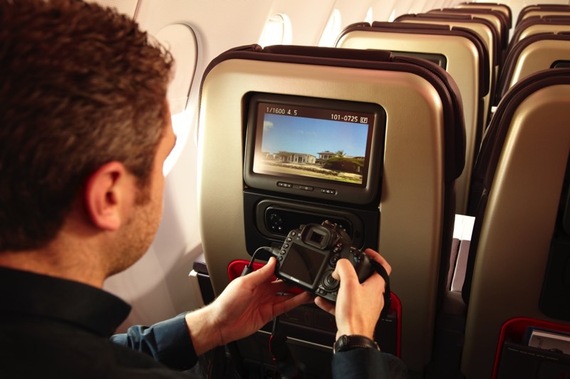 By the numbers: More than 50 films and dozens of television shows (including new releases and premium-channel offerings like Game of Thrones and House of Cards).
Special features: In addition to the usual programming, Virgin offers seatback seat-to-seat chat.
7. Cathay Pacific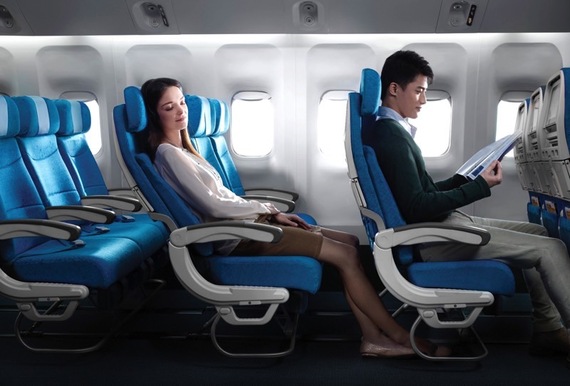 By the numbers: The StudioCX system has U.S. and Asian movies, TV, music, playlists, and publications available on its seatback screens.
Special features: Download the mobile-app version of Cathay Pacific's Discovery magazine for well-curated travel, lifestyle, food, and adventure articles.
6. Turkish Airlines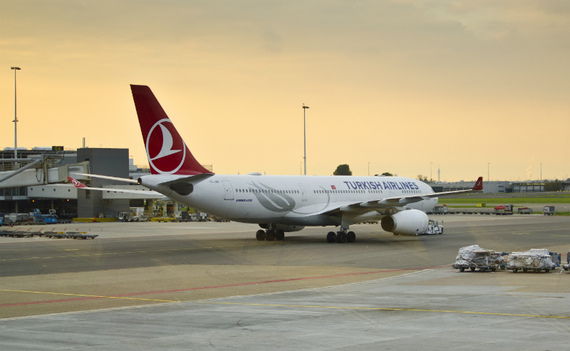 By the numbers: Dozens of blockbuster and Turkish films, documentaries, television shows, games, and radio channels.
Special features: Turkish Airlines includes fun audiobooks in the mix, from Pablo Neruda's Love Poems to Grimm's fairy tales for kids.
5. Etihad Airways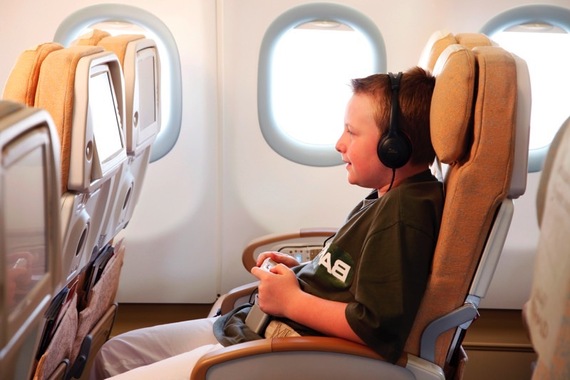 By the numbers: E-Box, the in-flight entertainment system, includes 100-some movies, 300 popular TV shows, seven live news channels, 16 radio channels, 60 games, and a music library.
Special features: On some flights, passengers can watch live sporting events, from Wimbledon matches to golf finals.
4. Qantas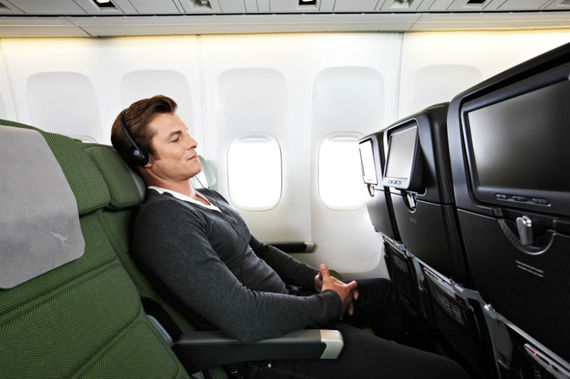 By the numbers: Qantas has one of the widest selections of entertainment options out there, and their A-380s include a whopping 1500 entertainment options, including 100 movies.
Special features: Before they fly, Qantas passengers can nab PressReader's mobile reading platform and enjoy 12 free hours of newspaper and magazine downloads.
3. Singapore Airlines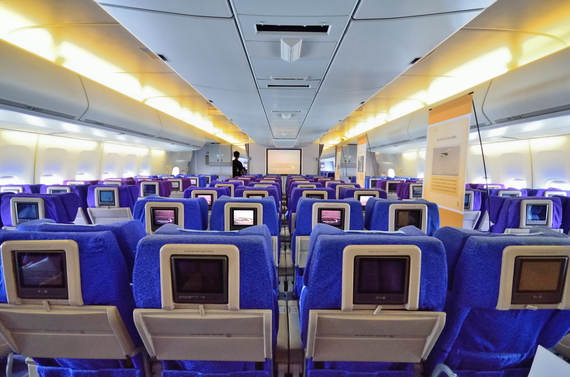 By the numbers: Newly redesigned economy seats come with Singapore Airline's KrisWorld entertainment system: innovative seatback screens, 80 U.S. and international movies, and plenty of music.
Special features: Singapore is the first airline to offer 3D games on its eX2 gaming system (you can even play against fellow passengers).
2. Qatar Airways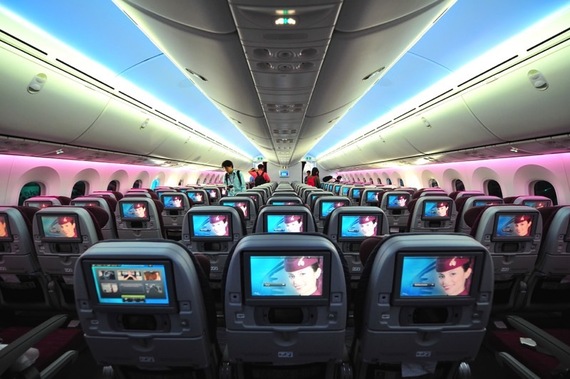 By the numbers: Some 2,000 (yes, 2,000!) entertainment options are on offer, including recently released movies, TV box sets, audio recordings, and games.
Special features: Beginning summer 2015, Qatar is featuring the entire Marvel Cinematic Universe of 11 superhero flicks.
1. Emirates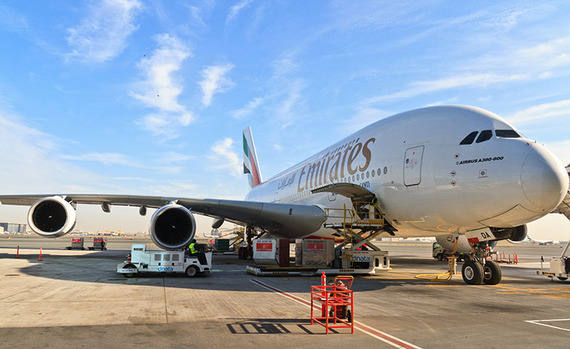 By the numbers: Emirates' widescreen Ice digital system includes movies, U.S. and international TV shows, music, live news and sports, and games, and all channels are on demand and in multiple languages.
Special features: Emirates has been voted the best in entertainment for 10 years running, and their product just keeps getting better.
This article originally appeared on Hopper.com, the home of the mobile app that tells you when to fly and buy by making smart airfare predictions.