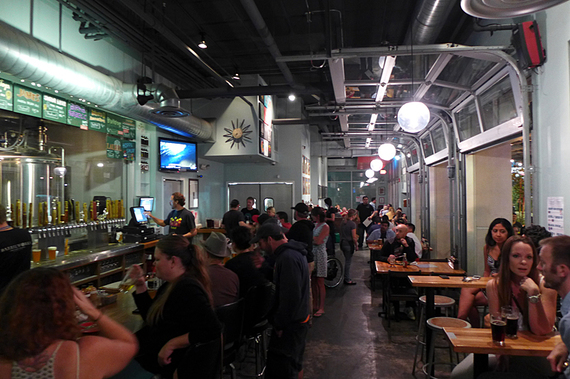 The debate over who has the best barbecue is a sticky subject for aficionados across the country. While Kansas City locals swear by their sweet, tangy glazes, Texans prefer their sauce on the side and Memphians will eat their ribs "wet" or "dry," so long as they're pork. On GAYOT.com's list of the 10 Best BBQ Joints in the U.S., you'll find barbecue prepared in a plethora of ways. However, whether you prefer wet or dry, pulled pork or beef brisket, be sure to bring your appetite — these barbecue joints are serious when it comes to smoked meat.
Beachwood BBQ & Brewing
210 E. 3rd St.
Long Beach, CA 90802
Beachwood BBQ & Brewing in Long Beach serves up rare craft beers, haute bar food and gourmet barbecue. Baby-back ribs and beef short ribs are just sticky enough and not too sweet, while pulled pork and smoked chicken are moist and tender.
Franklin Barbecue
900 E. 11th St.
Austin, TX 78702
At Franklin Barbecue, brisket is slow-cooked even by slow-cooked standards for a full eighteen hours at a very low temperature. The result is a generous smoke ring and seemingly impossible tenderness. Come early, as you'll definitely encounter a line.