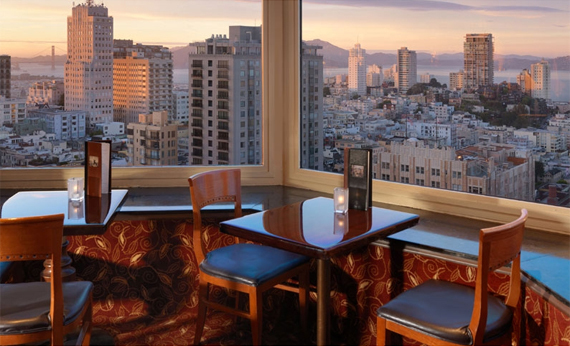 Perched atop swank skyscrapers and luxury hotels, our favorite penthouse restaurants offer an elevated dining experience — quite literally. On GAYOT.com's list of the Top 10 Penthouse Restaurants in the U.S., you'll find elegant dining rooms boasting panoramic views of sparkling city lights, cobalt blue bays and world-famous beaches, along with artfully prepared cuisine from award-winning chefs. Keep your head in the clouds as you look at this list of top-tier restaurants from Las Vegas to Miami.
A must-see meeting place since its launch in the late 1930s as a penthouse lounge at the historic InterContinental Mark Hopkins hotel, Top of the Mark showcases 360-degree panoramas through the towering windows comprising all of its walls.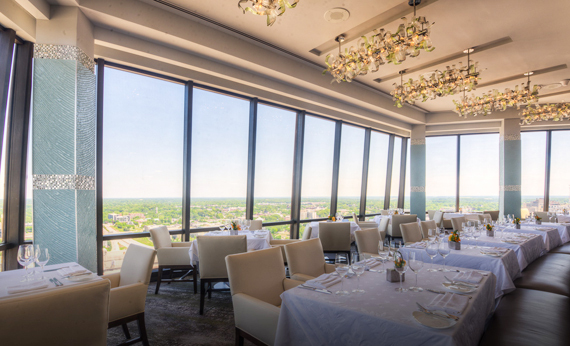 Nikolai's Roof offers stunning views of the city from the 30th floor of the Hilton Atlanta. The recently updated décor of the restaurant also competes for attention, with its glass ribbon chandeliers and chic gray-and-cream color scheme.