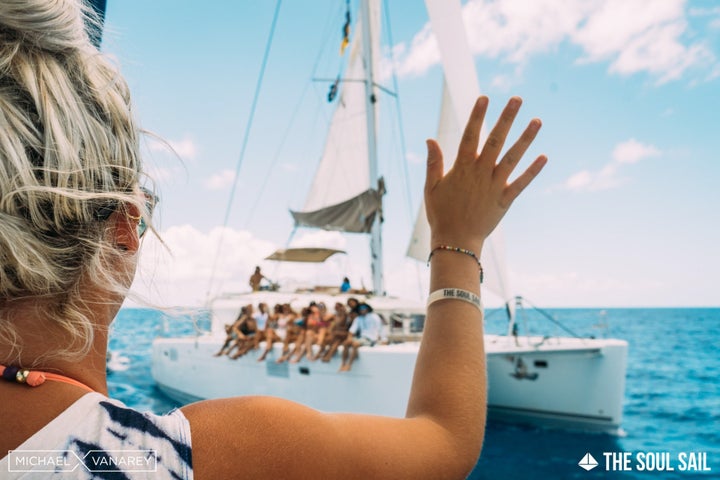 You don't have a lot of time. You probably get around two weeks of leave each year. One of those weeks you and some buddies want to do something. Something cool. Something where you can mix it up. A bit of adrenaline, some partying, maybe nature - that sort of thing. The main thing is to have a great week with your crew.
You have some excellent options. There is quite a bit of diversity in the list below. For example, if you're looking for a party it would hard to ignore The Yacht Week, a UK-based event management company. At the other end of the spectrum if you're wanting to get your zen on, mixing yoga and organic food with sailing, startup The Soul Sail could be more your style. Want a week of doing nothing but soaking the rays? Yachts & Friends in Croatia might be more your bag. This post features a broad spectrum of sailing adventures.
1. British Virgin Islands - Sailing Virgins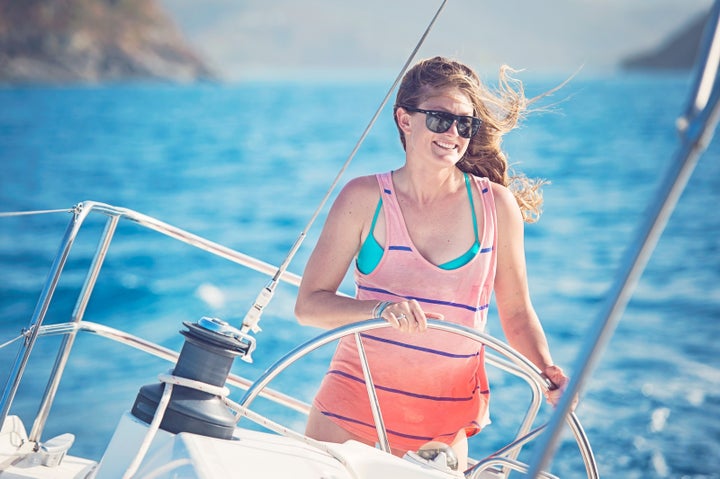 "A sailing holiday where you level up". It goes something like this. You sail around the Virgin Islands. Their certified instructors will also teach you and your buddies to sail, turning one or more of you into a qualified skipper in seven days. With this certificate you will be able to sail yourself in future boating holidays. This makes your future sailing holidays more independent plus much better value. The Virgin Islands are also among the easiest and cheapest of the Caribbean islands to get to, with direct flights from New York.
2. The Grenadines - Sail Grenadines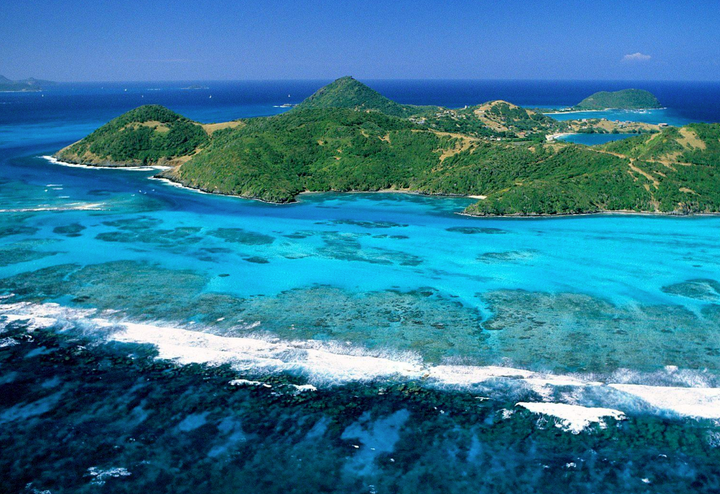 Grab a catamaran and sail (or be sailed) around the less traveled yet beautiful isles of the southern Caribbean. A bit more challenging to get here from the US but the islands are wonderful if you're after something else in the Caribbean that isn't the Virgin Islands. These are wonderful bareboat (ie. self-skippered) cruising grounds. Make sure you swim with the turtles in Tobago Cays. Oh and visit the organic chocolate factory in Grenada, it's awesome!
3. New Zealand - Gourmet Sailing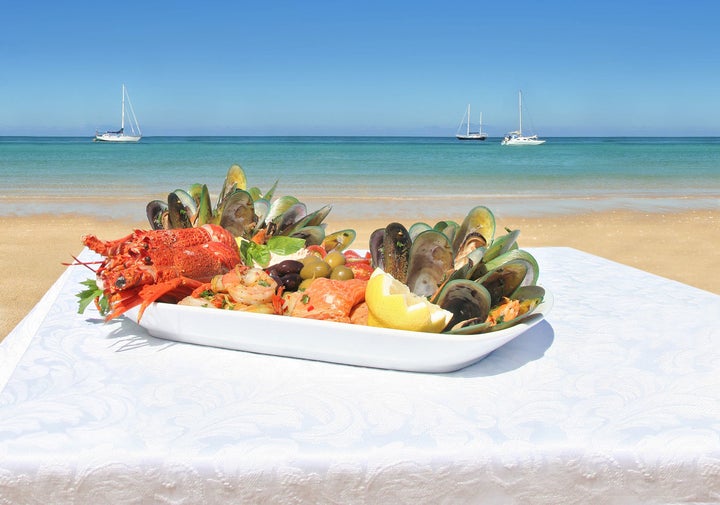 If you're a foodie and budget is not such a problem, check this. This outfit is small and highly regarded. They are based in Nelson - top of the South Island of New Zealand. Close to some of the best Pinot Noir and Sauvignon Blanc regions in the new world. New Zealand is known for its great fresh produce and crystal clear water. These are skippered-charters with a chef, this is foodie nirvana.
4. Thailand - Dream Yacht Charters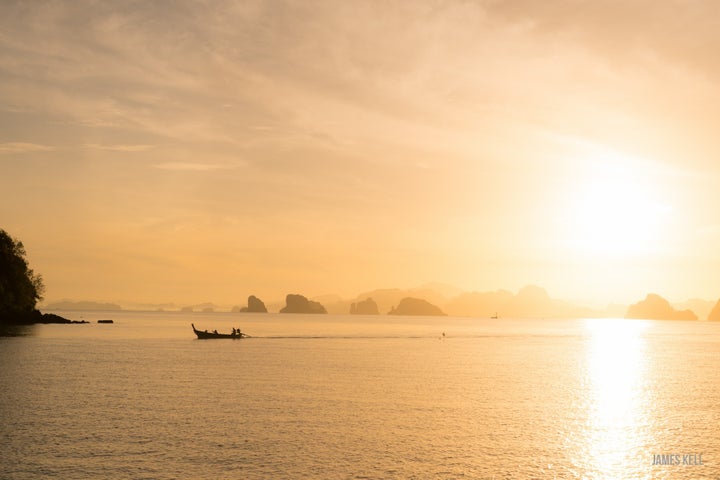 The Thai culture is a something you need to experience. Chartering a boat out of Phuket can take you to some extraordinary islands. Make sure you anchor off Six Senses Spa at Yao Noi for at least one night. If climbing is your thing head to car-free and very authentic Rai Lay Beach. And then of course there's Phi Phi Island. A week in Thailand is even better if you are able to skipper yourself.
5. Italy - Antlos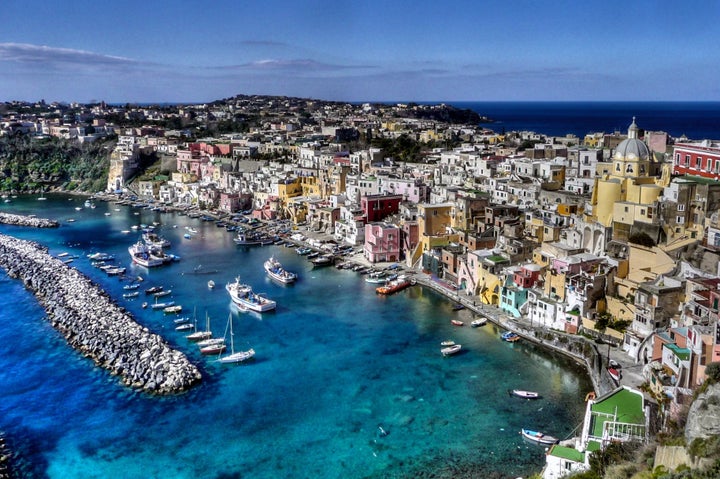 If you wish to sail around Italy you should try this. Antlos are basically the Airbnb of boats. Antlos will match you up with a local boat owner/skipper. As such you can find some super authentic experiences here. Get an Italian skipper to show you her Italy. They also operate outside of Italy (they are global) but for the purposes of this report we have given them their mother country.
6. Croatia - Yachts & Friends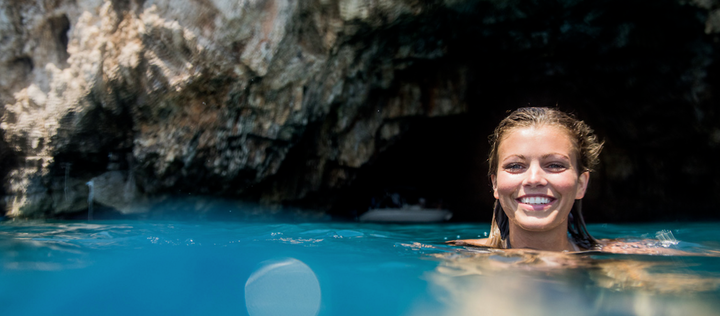 Yachts & Friends offers cabins on boats with professional skipper and hostess. This brand comes out of the stable of highly regarded travel company ETV, headquartered in London. A solid option not just in Croatia but in several cruising grounds around the world. They will match you with other travelers, feed you and show you a great adventure. All you need to do is turn up.
7. Norway - Boreal Yachting

If you are more than just a week in perfect sunshine and warm blue water, this might be just the ticket. If you are qualified you can take your buddies out on a bare boat sailing week. Boreal also offers sail and ski weeks. You literally sail to the slope, ski all day and sail on to another slope. Now this sounds like something for the bucket list.
8. Greece - The Yacht Week
If The Yacht Week didn't actually pioneer the "flotilla event" category, it certainly popularized it. The Yacht Week is a hard-partying week of no sleep targeted at 20-35 year-old. Is EDM and international DJs your thing? If you're after a week of intensity that still manages to keep things together, check out their trailer. You'll be hooked! You can choose a skippered week or if you have the right qualifications (including passing their own skipper academy) you can skipper your own boat.
9. US Virgin Islands - The Soul Sail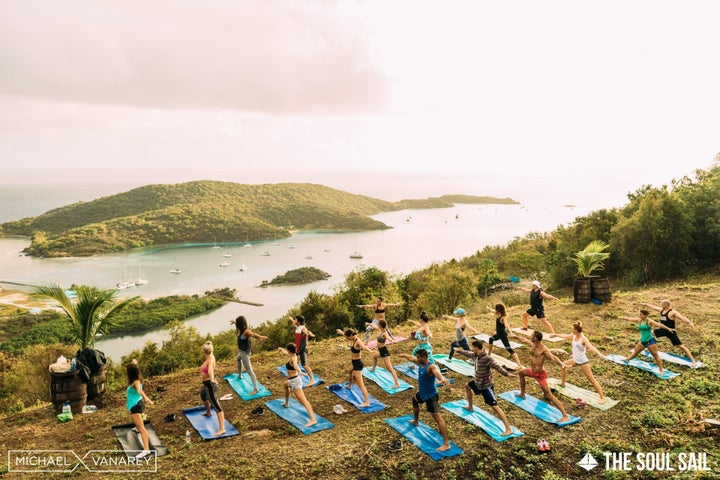 The Soul Sail was formed when its founders enjoyed the hard-partying sailing weeks but found they also wanted their sleep! The Soul Sail is about balance. Mornings on The Soul Sail start with yoga, meditation, then everyone sails to the next island. They have parties but these are more beers-at-the-bar affairs. If you're after guitar music and fireside glasses of red on the beach at dusk, talk to The Soul Sail.
10. Belize - The Bucket Lust
We've left the wild, wild card for last. One thing we can promise about this week is that it will be loose. Kicked out of The Yacht Week for partying too hard, founders of the Bucket Lust feel a deep calling to show you how to really party. With The Yacht Week you can expect to have your first proper sleep the day it finishes. With The Bucket Lust, try the next month. You've been warned.
Conclusion
Feel the need to reconnect with nature? With your buddies? With yourself?! A week spent sailing between tropical islands with your best buddies is something that you should try at least once. Whether you're after a hard partying week or one that is zen, sailing a yacht is probably the best way to spend those precious holiday weeks. The crew at Sailing Virgins have drawn free sailing world map with 10 excellent sailing locations. Check out the link and they will send you a pdf summary of the options mentioned in this post on a pretty sweet infographic.
Popular in the Community