Having helped over 1,000 lawyers with their student debt in the last three weeks alone, we have perspective on which states are most attractive destinations for young lawyers trying to repay their law school debt.
We have found that the most important factors are the ability for young lawyers to get a job, their ability to save once they have a job (which is a product of salary and cost of living), and the breadth and magnitude of each state's loan forgiveness programs.
With those factors in mind, we have created a list of the Best States for Paying Back your Law School Debt. Bear in mind that this list uses aggregated data - so for lawyers not taking advantage of forgiveness programs, whichever state they can get a stable high-paying job is likely the best for them.
That said, we looked at the numbers and identified the top 10 states for young lawyers to reduce their loan repayment timeline, and detailed some determining metrics below:
1. District of Columbia
Employment Ratio (ratio of lawyers to lawyer jobs): 1.5
Mean Lawyers Salary: $162,800
Cost of Living Rank (#1 is the least expensive state): 49 of 51
D.C allows employment to lawyers barred (admitted to practice) in other U.S States and offers a generous repayment assistance program with awards of up to $12,000 for a one-year public service commitment.
2. Georgia
Employment Ratio: 1.3
Mean Salary: $137,280
Cost of Living Rank: 19 of 51
Georgia's high mean salary and modest cost of living means lawyers there should have an especially low debt-to-income ratio, an important factor for those who want to refinance their loans, which pushes the state to the number two position. The state also has generous forgiveness options on a federal and school-specific level.
3. Texas
Employment Ratio: 1.4
Mean Salary: $134,200
Cost of Living Rank: 15 of 51
The State Bar of Texas funds approximately 125 lawyers to work within the public sector. In addition to this generous contribution, Texas' low cost of living and top ten salary promotes Texas to a top position on our list.
4. California
Employment Ratio: 2.0
Mean Salary: $155,750
Cost of Living Rank: 47 of 51
Despite California's above average employment ratio and high cost of living, the potential for growth and high salary jobs at global firms keeps California high on our list.
5. Virginia
Employment Ratio: 1.8
Mean Salary: $129,800
Cost of Living Rank: 22 of 51
Virginia lawyers enjoy a generous state forgiveness option (up to $5,600 per year), above average mean salary, and many high paying law firms as a result of its proximity to Washington, DC.
6. Arizona
Employment Ratio: 1.1
Mean Salary: $131,200
Cost of Living Rank: 28 of 51
Arizona has the lowest employment ratio on our list and offers a generous state forgiveness program that awards up to $10,000 per year for public service work.
7. Colorado
Employment Ratio: 1.4
Mean Salary: $136,120
Cost of Living Rank: 31 of 51
Colorado lawyers can benefit from high salaries and an overall low unemployment rate (4.3%), signaling a stimulated economy. The state offers loan forgiveness through the federally funded John R. Justice Repayment Program.
8. Utah
Employment Ratio: 1.4
Mean Salary: $115,930
Cost of Living Rank: 9 of 51
Utah may offer average compensation, but the low cost of living and thriving cities such as Salt Lake and Provo breaks it into our top ten rankings.
9. Illinois
Employment Ratio: 2.3
Mean Salary: $132,910
Cost of Living Rank: 23 of 51
Illinois offers one of the most substantial loan forgiveness programs in the country. In addition, high mean salary and the chance for growth within a big city are factors worth considering when it comes to loan repayment.
10. Delaware
Employment Ratio: 4.2
Mean Salary: $152,490
Cost of Living Rank: 36 of 51
With forgiveness options on a federal and state-specific level and high mean salary, lawyers have options when it comes to loan repayment. Studies also show an improved projected employment ratio for barred lawyers.
Note: We used a number of other data sources for this analysis beyond our own data including:
The Lawyer Surplus, State by State." Economix The Lawyer Surplus State by State Comments. N.p., 27 June 2011. Web. 05 Dec. 2014
"Average Mean Salary." Bureau of Labor Statistics. 2013. Web. 05 Dec. 2014
"Cost of Living Third Quarter 2014." Council for Community & Economic Research. Web. 05 Dec. 2014.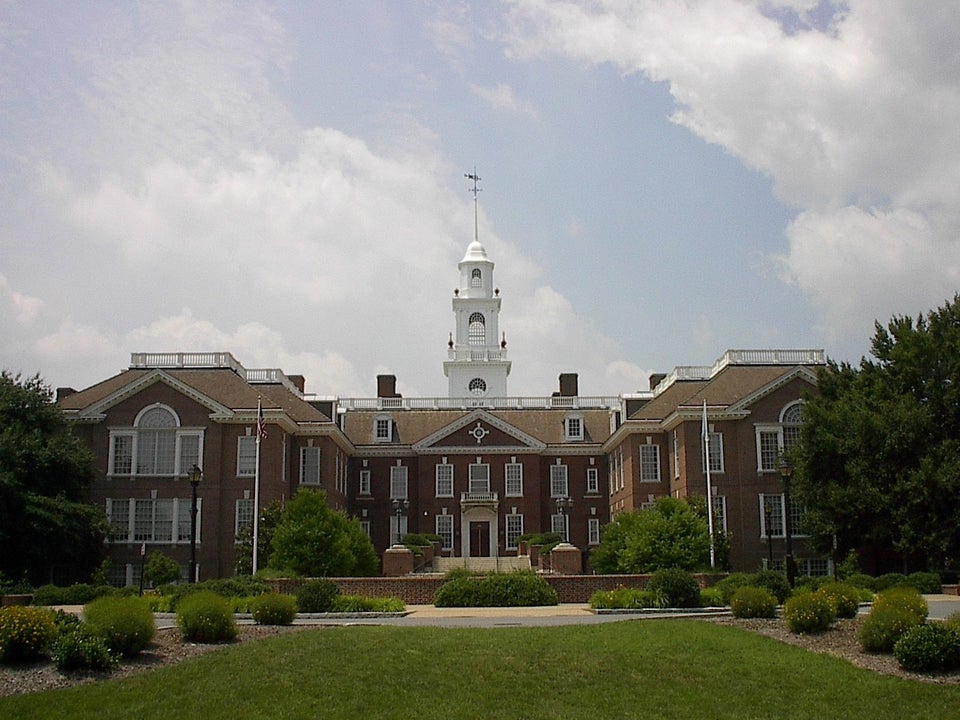 States With Highest Average Student Debt - TICAS - Class Of 2012