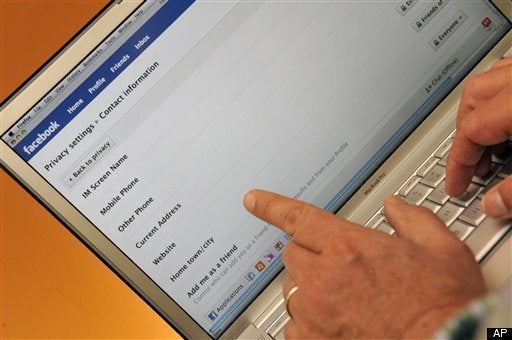 You may have heard by now that Facebook is changing what we can do with Business Pages. As of March 10, all Pages on Facebook will have a new look, and some important new functionality. Based on an earlier article bemoaning the limitations of the earlier Facebook Pages, I have collected here what I consider the 10 best ideas for how to use Facebook now. Some of these have to do with Pages themselves, but others are the key to any successful publicity strategy on Facebook.
1. You can now change your Facebook Page's category. Overnight, a pet peeve of mine has disappeared. Now you can not only change the category of your page until you get it just right, but you can actually re-name your page if fewer than 100 people currently "Like" it. It is so good to know that when you start a page you have some time to get it just right.
2. Your Page's "Profile Picture" has new measurements -- use them! Every Facebook user is by now familiar with the Profile Picture at the top left hand corner of every personal Profile or Business Page. With the new Page re-design the maximum allowable dimensions for Profile Pictures have gotten a few pixels smaller. You can now use any graphic that is up to 180 pixels wide x 540 pixels high. If you are not taking advantage of all this allowable space, now is the time to design a graphic that will really stand out.
3. The Photo Strip at the top of your Page -- use it too! At the top of your new Business Page is a strip of five photos similar to what you see in your Personal Profile. These photos are displayed at random by Facebook anytime someone goes to your Page. Again, you should size your graphics so they look good. That means making each graphic about 970 pixels wide x 680 pixels high. Facebook will then generate perfect-sized thumbnails of your graphics to display (at random -- no getting them into perfect order) at the top of your page.
4. Use the Photo Strip as a marketing tool! A shout out to @MariSmith for an excellent post on this subject. But what a great idea: instead of displaying pictures on your page, why not create five graphics that each promote something you do, or sell? That way, visitors to your page are being reminded in a big way about what you can do for them. This might not be the best strategy for all types of businesses -- real estate agents may want to post pictures of houses they have listed or neighborhoods they specialize in. But if you have a message that can be communicated in a few bold words, this is a great tip.
5. Receive email notification of comments and posts by others. This new feature will help you stay on top of the activity on your page. By default, Facebook will send you an email anytime someone comments on your Page's wall posts, or posts an entry of their own. Go to "Edit Page" (link in the upper right of your page) and click on "Your Settings" to view this. While you're in "Edit Page,"
6. Use your "Moderation Blocklist" to control spam on your page. Click on "Manage Permissions," and you will see several very handy settings, including the "Moderation Blocklist." If someone is spamming your page, or if you just want to insure that certain words or phrases will never show up on your page wall, simply enter them here and Facebook will keep them out! There is also a handy profanity-o-meter that you can set at different strengths, to keep the bad words away.
7. Login to Facebook as your Page, and help your Page be seen. Jonathan Richman over at Dose of Digital lays the whole thing out in great detail, but basically you can now toggle back and forth between cruising around Facebook as you (your Personal Profile identity) or as your Page. What's great about logging in as your page is that you can go to other pages directly related to your business and post a comment or link there. If you post something interesting, people reading it may hop on over to your page and "Like" it, thereby extending your visibility. You can also "Like" pages that are related to yours, and links to those pages will appear in the left hand sidebar on your Page. (For more lunch hour thrills, you can display those page likes in any order you want.)
8. Why are we doing this again? You have a Business Page on Facebook because you know the real jujutsu of online marketing: links between sites help your visibility more than lots of SEO on one static website. If you have a Facebook page (with followers!) that links back to your website, and your website has a Badge advertising your Facebook page, your site will rise in the search results because Facebook Pages are indexed by search engines, and links between sites are given extra weight. Now that Google search results will include some social networking posts your Twitter stream is also more important -- but that is a topic for another day.
9. Your new Page won't work for you without people who "Like" it. It bears repeating: Facebook Pages only work when they are seen and interacted with. Don't even consider starting a Facebook Business Page unless 1) you have a bunch of friends on Facebook already, or 2) you are willing to put in at least a half-hour a day, most days of the week, to building up your network and connecting people to your Page.
10. Better to post links, photos, and video to your page than just status updates. There is a great article in The Daily Beast about how to increase your popularity and visibility on Facebook. But the most important point is that Facebook likes it when you share links, photos and videos on your Page or Profile much more than when you just make a comment. The "News Feed" that every Facebook user sees when they login is made up of posts that Facebook determines are most important and relevant to that user. So if you want your Page updates to be seen in your friends' "News Feed," you should think not only about posting regularly but sharing something of substance in your posts.
There is much more to say about using the new Facebook Pages, but if you can even follow 2/3 of these tips you will be ahead of the game. As always, remember that online marketing strategies are just that: strategies that work for a while, until conditions change and you have to re-think them. Don't try and do everything if you can't keep up with it all. The challenge is to find your own happy medium and stick to it. Persistence and good, solid content will win over flash in the long run, but some nice graphics on your Page will certainly not hurt.
Popular in the Community