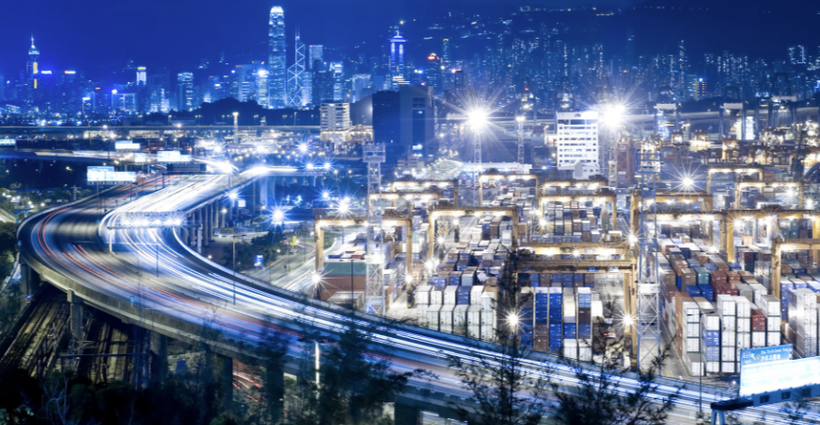 Riding high above the cacophonous distractions of the post-Inaugural season, the worldwide transition to clean energy is gaining momentum, quarter to quarter. Wise anchor players in global sectors are taking bold new positions to signal a diversified energy mix, undeterred by controversial rollbacks of federal environmental regulations, gutting of the Environmental Protection Agency, and a halts on federal climate-science research.
"All of us want to live in a world that's clean, safe, and prosperous," Darren Woods, the new CEO at ExxonMobil, told a group earlier this month. "Technology changes the energy equation: it makes a dream—reducing emissions, improving the environment—a reality. I've read all the IPCC reports. At ExxonMobil, we understand the risk associated to climate. We have opportunity to reduce and mitigate that risk via renewables and technology breakthroughs—and increase shareholder value. That's what we are focused on."
Increasingly, elected leaders at state and local levels agree, and they're directing a sweeping switch to clean energy for their "smart cities." "No matter what President Trump does or what happens in Washington, cities will continue leading the way on tackling climate change," says Matt Peterson, the Chief Sustainability Officer in Los Angeles.
In January, the mayors of LA, San Francisco, Portland, and Seattle partnered on a Request for Information (RFI) order for 24,000 electric vehicles. By Wednesday of this week, 30 additional mayors had joined from around the nation, among them Boston, Chicago, and New York City.
The landmark EV order has an estimated price of $10 billion—comparable to 72 percent of total 2016 U.S. plug-in sales, Bloomberg reports. Picture a hefty municipal fleet: 114,000 street sweepers, waste haulers, emergency vehicles. Belching trash trucks? Beasts of the past.
The mayors display outstanding initiative and coordination. And their timing is deft. In the same news cycle, the new President is driving in another direction, removing (not improving) emissions regulations for the automobile industry.
With this bold move, the mayors remind interested parties here and abroad that their new itinerary is already set: a shared vision for clean, healthy cities and for all those who live there, visit, and do business in them. Their EV plan projects 37 percent reductions in fuel and maintenance costs for participating cities, to say nothing of the well-known financial savings associated with the health costs of compromised air quality. The electrification of the vehicular fleets is a fiscally sound component to manage risk, keep things running smoothly in a crisis, and ensure safety for all concerned.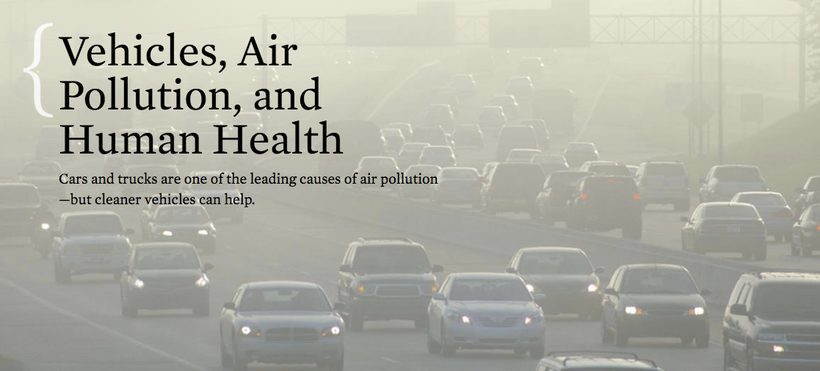 Is a manufacturing order of this magnitude enough to get an automaker CEO's attention? Yes.
Is the mayors' move a crystal-clear signal, a counterweight to the unsettling idea of returning to an unregulated, polluted American landscape? Yes.
"I wouldn't underestimate this," advises lead analyst Colin McKerracher at Bloomberg New Energy Finance. "What automakers really want in investing in electrification, whether that's for passenger vehicles or commercial-use vehicles, is certainty." And, "The next 5 years will be fascinating."
Smart money invests in certainty, not frail agendas. In breakthrough innovations and technology, not antiques. In facts, and not hoaxes. In trusted experts. In verified data.
Also this week, half a million doctors in the American College of Physicians (ACP), the American Academy of Pediatrics (AAP), and nine other medical societies sent an alarm to launch the Medical Consortium on Climate & Health. Download the new report, Medical Alert! Climate Change Is Harming Our Health, here.
Peer-reviewed? Science-based? Convincing? The introductory paragraph boasts eleven footnotes:
Most Americans understand that climate change is real and are concerned about it. But most still see climate change as a faraway threat, in both time and place, and as something that threatens the future of polar bears but not necessarily people. The reality, however, is starkly different: climate change is already causing problems in communities in every region of our nation, and from a doctor's perspective, it's harming our health. [Footnotes 1,2,3,4,5,6,7,8 ,9,10,11; sources below]
Vehicular tailpipe emissions are key: pollution from this source led the US's CO2 leaderboard in 2016. A dubious distinction indeed.
A disastrous public health scenario is avoidable; the rationale for urgency is universally well-known. The continual discharge of CO2 into the atmosphere must be stopped. The business case has been successfully argued among nations. The challenge and the opportunity are historic. Inaction is unacceptable, irresponsible, reckless.
Most influential people understand this. They are investing in solutions and working to meet ambitious sustainability objectives. Billions are flowing in the new direction. America is in forward motion, and not shifting into reverse gear. Regardless of this week's slop pail of ill-advised, pernicious, politically motivated obstacles.
_____________________________________
1. Leiserowitz, A., Maibach, E., RoserRenouf, C., Rosenthal, S., & Cutler, M. (2017). Climate change in the American mind: November 2016. Yale University and George Mason University. New Haven, CT: Yale Program on Climate Change Communication.
2. Sarfaty M, Kreslake J, Casale T, Maibach E. Views of AAAAI members on climate change and health. Journal of Allergy and Clinical Immunology-In Practice. Published online December 16, 2015. DOI: http://dx.doi.org/10.1016/j. jaip.2015.09.018
3. Koh H. Communicating the Health Effects of Climate Change. JAMA. 2016;315(3):239-240. doi:10.1001/jama.2015.18271
4. Sarfaty M, Bloodhart B, Ewart G, Thurston GD, Balmes J, Guidotti TL, Maibach E. American Thoracic Society Member Survey on Climate Change and Health. Annals of the American Thoracic Society. Feb 2015; 12(2): 274-278.
5. USGCRP, 2016: The Impacts of Climate Change on Human Health in the United States: A Scientific Assessment. Crimmins, A., J. Balbus, J.L. Gamble, et.al. Global Change Research Program, Washington, DC, 312 pp. http://dx.doi. org/10.7930/J0R49NQX
6. Wellbery C, Sarfaty M. The Health Hazards of Air Pollution-Implications for Your Patients. American Family Physician. Feb 1, 2017.
7. Crowley RA. Climate Change and Health: A Position Paper of the American College of Physicians. Health and Public Policy Committee of the American College of Physicians. Ann Intern Med. 2016 May 3;164(9):608-10. doi: 10.7326/M15-2766. Epub 2016 Apr 19.
8. Ahdoot S, Pacheco SE. ; Council on Environmental Health. Global Climate Change and Children's Health. Pediatrics. 2015 Nov;136(5):e1468-84. doi: 10.1542/peds.2015-3233. Epub 2015 Oct 26.
9. Sarfaty M, Mitchell M, Bloodhart B, Maibach E. A Survey of African American Physicians on the Health Effects of Climate Change. Int. J. Environ. Res. Public Health 2014, 11(12). 12473-12485.
11. Policy of the American Medical Association, 2016; H-135.923; AMA Advocacy for Environmental Sustainability and Climate; https://searchpf.ama- assn.org/SearchML/ searchDetails.action? uri=%2 FAMADoc%2 FHOD- 135.923.xml
Calling all HuffPost superfans!
Sign up for membership to become a founding member and help shape HuffPost's next chapter
This post was published on the now-closed HuffPost Contributor platform. Contributors control their own work and posted freely to our site. If you need to flag this entry as abusive,
send us an email
.