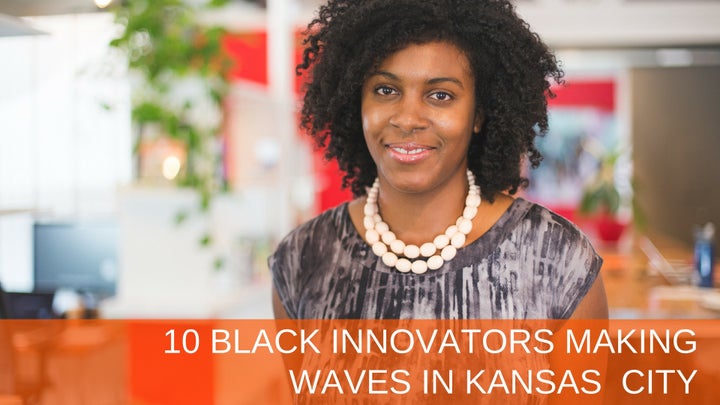 Last month I had the chance to spend a week in Kansas City for the Ewing Marion Kauffman Foundation E-Ship Summit, a gathering of over 400 people representing startup ecosystems from across the US. Kansas City is home to a thriving community of entrepreneurs, including some of the nation's most innovative and inventive startups.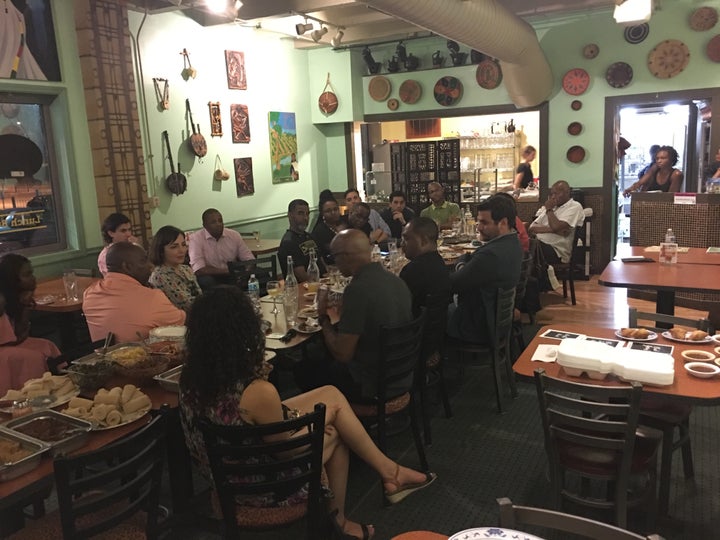 With a black population of 29% there is a long road ahead to make the startup community in KC more inclusive.The E-Ship Summit allowed us to explore the Kansas City Startup Ecosystem as it relates to inclusion and support of black entrepreneurs and the overall community. It also gave me a chance to meet and learn about some of the inspirational stories behind some amazing black startup founders and entrepreneurs in Kansas City leading the way.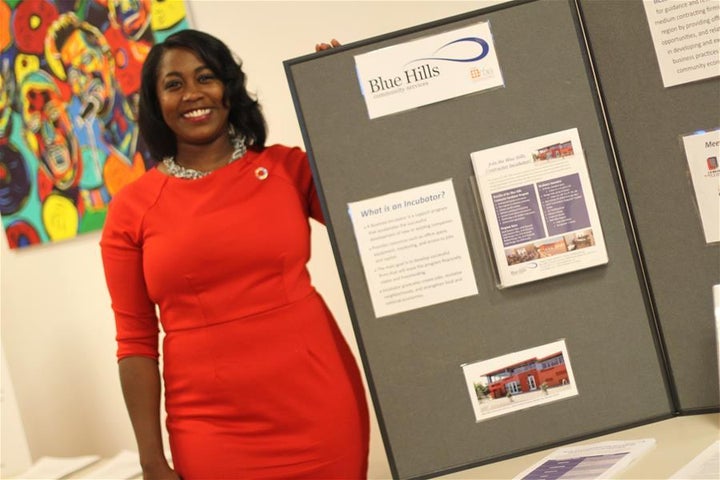 Adrienne Haynes of SEED Collective and SEED Law
Adrienne Haynes is an unstoppable Kansas City entrepreneur and attorney who founded an entrepreneurial law firm named SEED Law, along with a business consulting firm, SEED Collective.
Haynes has a passion for entrepreneurship and SEED Collective strives to inspire and educate entrepreneurs, providing small business owners and startups with information, advocacy efforts, research and more.
Haynes says that her mission is to promote the creation of sustainable business ventures and "transferrable wealth, particularly in communities that are traditionally underrepresented. I have always had a heart for community building and connecting people to resource[s]."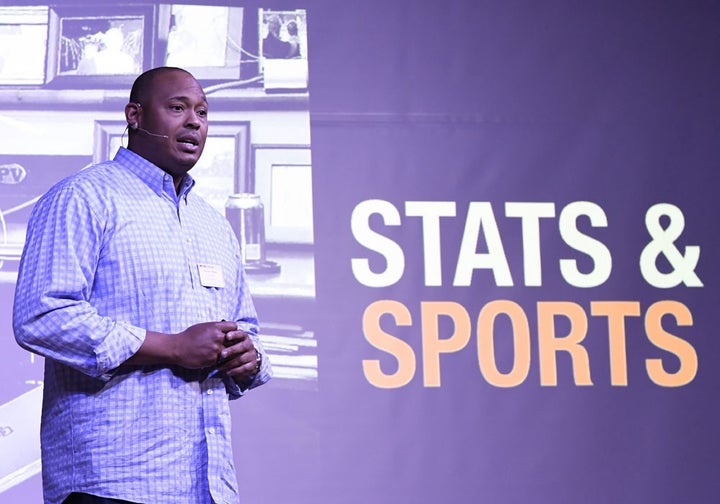 Davyeon Ross of ShotTracker
Davyeon Ross is an entrepreneur and co-founder of ShotTracker, which features a state of the art sensors and app that's designed to record key shooting data that basketball players and coaches can use to improve their abilities. In fact, the data provided by ShotTracker is unique. It's the first time players and coaches have had access to this important information, which is gathered by wearable sensors and sensors that are placed on the court. The app can even prompt the player to perform drills, calculating and tracking their shooting percentage. According to TechCrunch the company raised $5 million in seed funding from Magic Johnson and David Stern to bring real time analytics to NBA Teams.
ShotTracker has already formed a partnership with the National Association of Basketball Coaches, who will be using the technology to help players improve their game. The NABC has called ShotTracker their "official wearable technology" for players. NBA players are also using the technology now! ShotTracker will soon be offering a consumer version of the technology for amateur players.
To learn more about this thriving black entrepreneur, Davyeon Ross, and his startup, visit www.ShotTracker.com.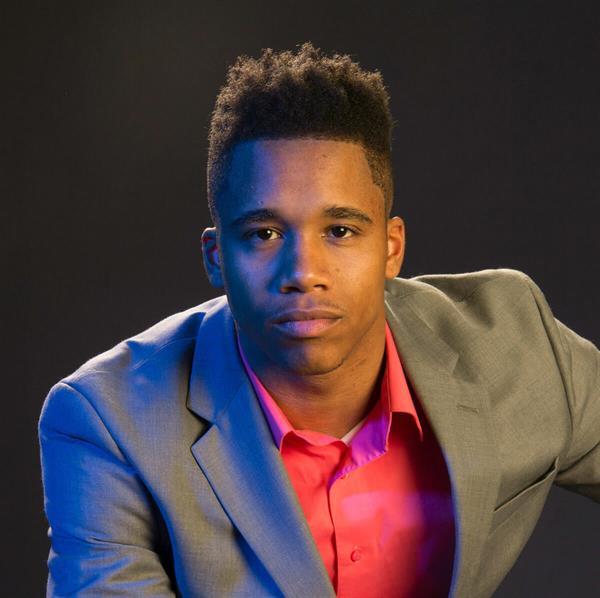 Joshua I. Lewis of UpDown Nightlife
Kansas City native Joshua I. Lewis is the founder of UpDown Nightlife, a new app that's designed to provide nightlife lovers with information on everything from the hottest new club and the current nightclub guest lists, to bottle service offerings and so much more.
UpDown Nightlife also provides clubs, bars and other venues with an outlet for connecting with their customers in new, more intuitive ways.
According to the app's official website, "Whether you came to 'turn up' or are out to 'get down' for the night, the UpDown Nightlife app is going to make your journey a lot easier."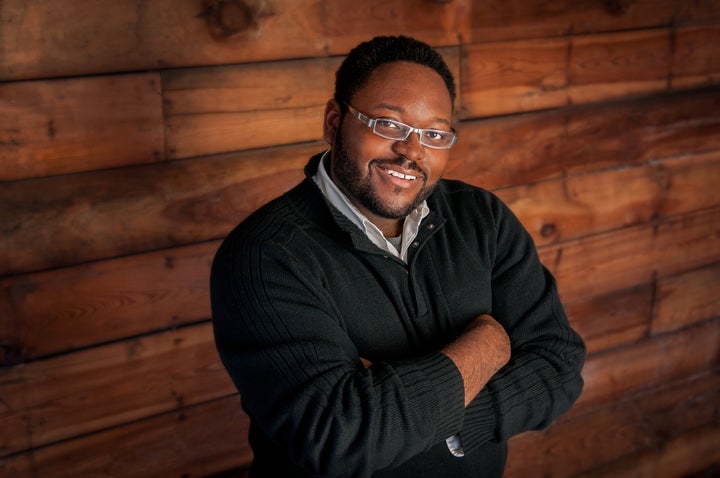 Eze Redwood of Prodigy Arcade
Eze Redwood is the founder of the Prodigy Arcade, an online academy for children between the ages of 8 to 14. The Prodigy Arcade is perfect for youngsters who are ready to start learning the basics of computer programming through electronic gaming.
The innovative e-learning platform was founded in the spring of 2012, using game-based learning to teach youngsters some of the most sought-after skills in today's technology-centric job marketplace.
Initially launched under the name "TutHopper," Prodigy Arcade's business model was named the top startup at the 2012 Startup Weekend Kansas City Event. The following year, in 2013, the company was named as one of the top ten startup ventures by SparkLabsKC.
The company founder, Eze Redwood, didn't stop with Prodigy Arcade! An entrepreneur at heart, Eze Redwood went on to establish Wings Cafe in Kansas City, Missouri. The restaurant maintains a top rating on sites like Yelp! and Urban Spoon.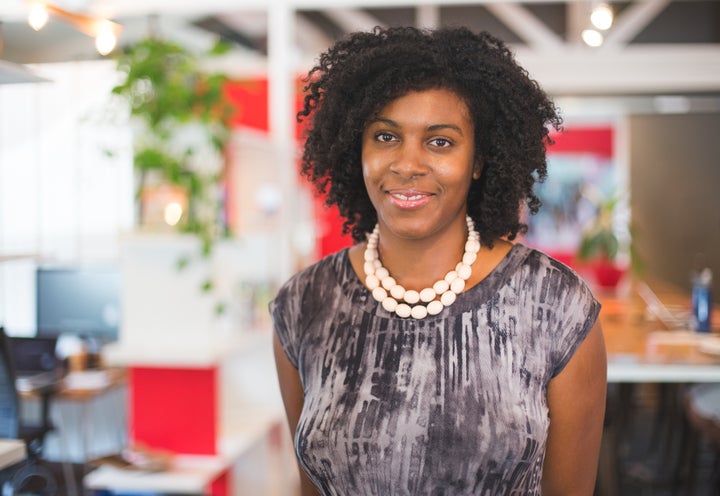 Rebecca Dove M.Ed of Pennez, LLC
Kansas City native Rebecca Dove M.Ed is the founder and innovative officer of Pennez, LLC, an education technology company that strives to serve as an online hub for a diverse range of multicultural children's books. With well over a decade of experience as an educator, Dove strives to serve as "a catalyst within the education system with a focus on improving the literacy of children."
Pennez works with authors, educators and librarians. Unrepresented or underrepresented authors are featured on Pennez, providing an opportunity for exposure. Pennez also works with educators, providing teachers with materials such as lesson plans and other resources that are designed to help empower children. Librarians partner with Pennez to find and share new books that youngsters are apt to enjoy.
Dove, a former elementary school teacher, along with the team at Pennez, has developed an innovative reading application that leverages artificial intelligence to help teach children how to read, promoting literacy in Kansas City and beyond. Pennez recently received an award from the Mozilla Gigabit Foundation. The company was also named as an IBM Global entrepreneur, in addition to being featured at the U.S. Ignite Global Summit event.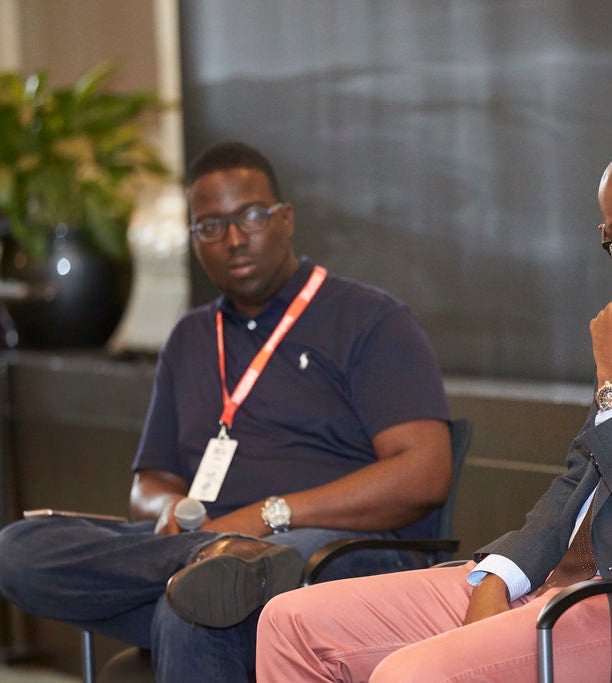 Quest Taylor of Pennez, Project UK and Hair Vault
Quest Taylor is a colleague of Rebecca Dove at Pennez, where he serves as a "digital mercenary" as he strives to "turn the page on youth illiteracy" which impacts more than 700 million people worldwide. It's hoped that Pennez can help the 82% of black children and the 72% of latino children who struggle to read.
Quest describes himself as a "social serial entrepreneur and growth hacker." In addition to his involvement with Pennez, Quest co-founded a consulting firm called Simple Solutionz in 2006. After returning to school to obtain several degrees, he went on to establish Hair Vault, a firm dealing in the import and export of hair extensions. In addition to his entrepreneurial ventures, Quest also speaks, including at the recent TechWeek Kansas City event.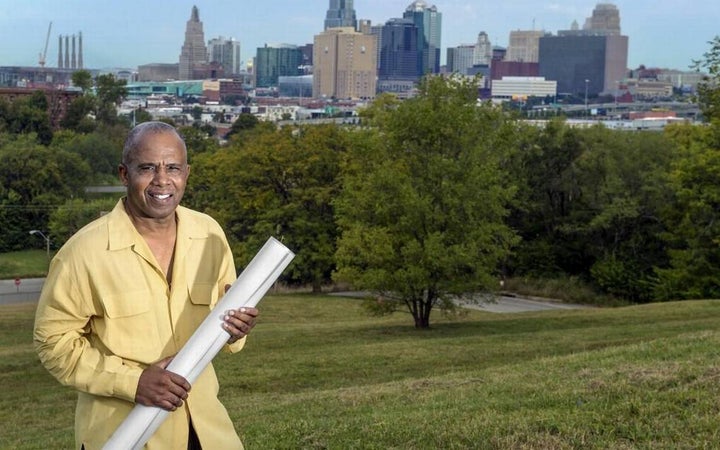 Vewiser Dixon of Enterprise Village
Vewiser Dixon is on a mission to "build a black Silicon Valley," right in the heart of Kansas City. He says, "Technology jobs are the new promised land for minorities. I want to create a startup village similar to what Magic Johnson is doing with Tech Town in Detroit and go beyond that by providing education, housing and retail so people have everything they need to live, work and play here."
Dixon has many years of entrepreneurial experience and he already owns or manages nearly 150 properties in Kansas City's 18th and Vine Historic Jazz District. Dixon's vision could very well have a significant impact on dozens or even hundreds of black entrepreneurs throughout the Kansas City area.
Marquis Queen of SLCKET, Inc.
SLCKET, Inc. is marketed as "your digital life platform." The founders, including Marquis Queen and Jeffrey C. Daniel, are currently striving to "effectively reinvent social media through a unique platform."
The company was founded in 2014 and soon, beta testing will commence. Marquis Queen is currently the SLCKET ambassador. He is also an award-winning writer and co-founder of a non-profit organization. With many years of experience in the music and entertainment industry, his credits include over 20 projects, with a combined record sales record exceeding $2 million. His philosophy is to "let imagination be the facilitator for change."
As of August 2017, SLCKET was in the process of collecting email addresses for individuals who are ready to receive an invite to the beta version of the SLCKT platform. So to discover SLCKET for yourself and to sign up to learn when the beta version is available, just visit www.SLCKET.com.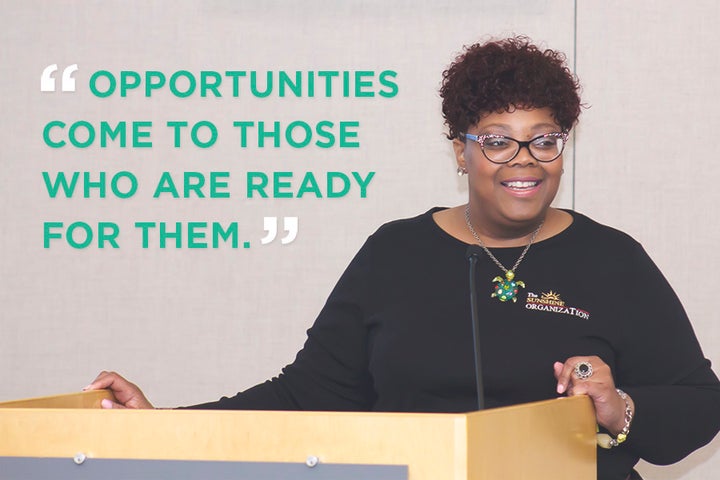 Alisa J. Henley of Destiny Consulting, LLC and The Sunshine Organization
Finding herself "pigeonholed" into her position in human resources, Alicia J. Henley made the decision put her Ph.d. on hold as she branched out independently to establish The Sunshine Organization, a non-profit organization that strives to provide "capacity building, organizational development, community and leadership development and board development to churches, ministries and faith-based nonprofits."
Her company offers human resources and organizational development consulting services to clients throughout Kansas City and beyond. Her biggest challenge? "I'm a black woman who looks younger than my [actual] age, [so] people expect my work to be lacking. However, I always over deliver. Then, they seem surprised!"
To learn more about Alisa J. Henley and her ventures, visit AlisaHenley.com.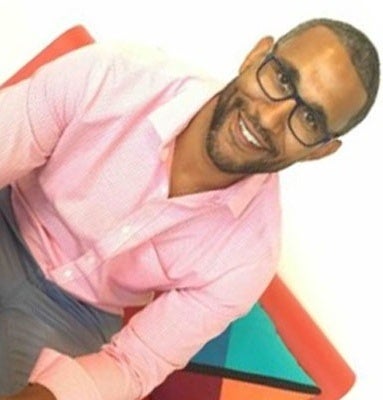 Todd Harris of SquareOffs
Todd Harris is the EVP of Strategic Partnerships with SquareOffs. SquareOffs was developed "to give users around the world a voice" through the use of online polling, user-generated debates and social voting. The company believes that "Opinions matter. We deliver the collective truth." SquareOffs creates a platform "Where the world picks a side."
SquareOffs provides a very unique polling platform. It can be integrated onto an existing website, adding a new opportunity for dynamic engagement. SquareOffs allows users to share their views with the world, while also integrating relevant advertisements to provide the publishers with a revenue stream. There's even a split comment stream, with one stream or thread for each side of the debate.
Support HuffPost
The Stakes Have Never Been Higher
Related
Popular in the Community