According to Vogue, Harper's Bazaar, and HelloGiggles, planners are now the go-to options for busy women, ditching their google calendars for a hands-on option that allows them to break down their goals and live a more organized life. I don't know about you, but I am in love with journals! For some reason ditching the digital planners and embracing the actual feel of paper in my hands, just makes me so happy. The transition has been a lot easier than expected, but I am not the only woman who has fallen in love with her planner.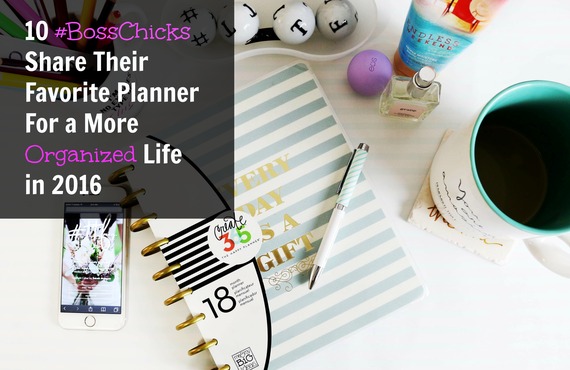 There is an abundance of options available on the market. It seems as if there is literally a new brand popping up every 5 minutes, but not every planner is great. On my search for the ultimate planner to revamp my life, I decided to reach out to the women who use them, and have had incredible success in achieving peace and serenity with their personal planners. We use planners to stay organized, but not every planner really helps you to achieve this, there are, however, some planners on the market that not only organize your life, but help you to remain inspired, motivated, and productive.
Tonja Valdez is the founder and CEO of VirginN Mineral Makeup and Bioactive Skin Care, this busy #girlboss is in love with her Best Planner Ever!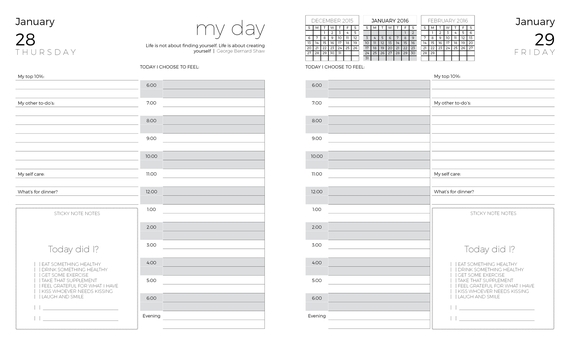 I love this planner and taking the time every day to get focused on what I need to accomplish. In the craziness of a day my planner keeps me sane.
Perks:
Daily top 10% goals
To-do list
An area for your daily self-care
A great area with a Today I Choose to...
This planner promotes self-love, which is unique compared to the other planners that were shared.
Nicole Coggiola, Certified Integrative Nutrition Coach and Founder of The Nourished Goddess. She loves her Create Your Shining Year Planner.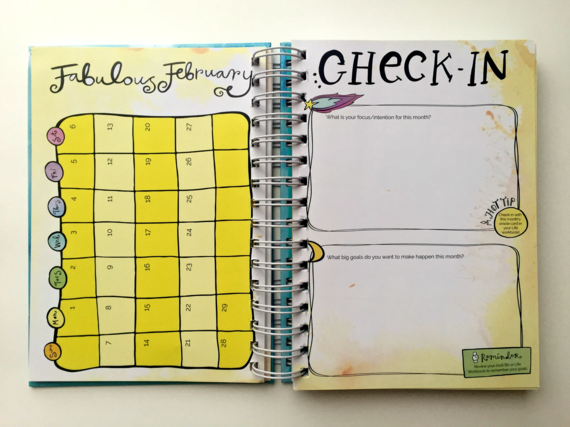 Leonie Dawson's "Create your Shining Year" planner. I love that it's beautifully hand drawn by Leonie, and each month features a check-in section that lets you set a focus and intention for the month ahead, as well as any big goals you want to make happen.
Perks:
There is an entire page devoted to how much money you want to make that month, as well as action steps, support needed, and the reward you'll get for reaching your goal.
Each week features a Top 3 personal to-do list, work to-do list, a gratitude space, and brainstorming page.
A great planner for the girl who needs help keeping her financial life organized, this planner helps you track your financial goals and to stay organized in other areas of your life.
Linda Murray Bullard is the owner and business/personal coach at LSMB Business Solutions, and after being gifted the Passion Planner by a fellow Fempreneur, she has been blown away. Blogger, and Minimalist Holly Robbins at HollyLaurel.com completely agrees, saying,
I can't get by without my Passion Planner! Not only does it help me plan my passions, but it also keeps me on track for the less exciting stuff I have to work on even when I don't want to.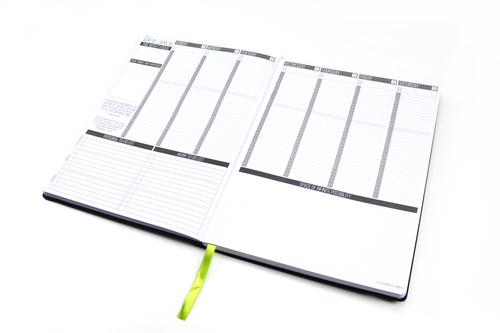 I can perform my business and personal planning in one nicely bound book that also has space for my doodling, journal and was able to throw out using my planner, calendar, notepad and scribble sheet. In addition, at the end of each month, I get to respond to reflective questions on what worked or didn't work, in order to make the next month become strong month!
Perks:
Respond to reflective questions on what worked or didn't work, in order to make the next month become strong month.
Buy One Give One business model
Candice Dorsey is a supervisor at Saatchi & Saatchi LA, and like myself, this really sweet, #girlboss cannot live without her Day Designer. More specifically her Whitney English Day Designer. Owner of The Blushing Bird, Actress, Producer, Blogger, and Mom, Jenni Melear (You may have spotted her on Fox's New Girl) agrees and cannot get enough of her Whitney English Day Designer!
It's been my saving grace when it comes to managing my daily tasks and long-term goals...Day Designer serves as more of a personal assistant than it does an actual planner! What I like best about the Designer is how it flawlessly blends personal goals with professional ones. I live by the saying, "write it down and make it plain" and the Designer is the perfect example of how the mind will understand and embrace what it sees. I use it religiously.
Perks:
Flawlessly blends personal goals with professional ones
Today's Top Three" feature
They look amazing!
Tilly Jean is a Mom, #Girlboss, and Fempreneur who needed to manage everything in her life after leaving a successful career as a marketer to launch her own business. After trying some of the most popular planners around, she discovered the Bloom Vision Planner and it was a match made in heaven.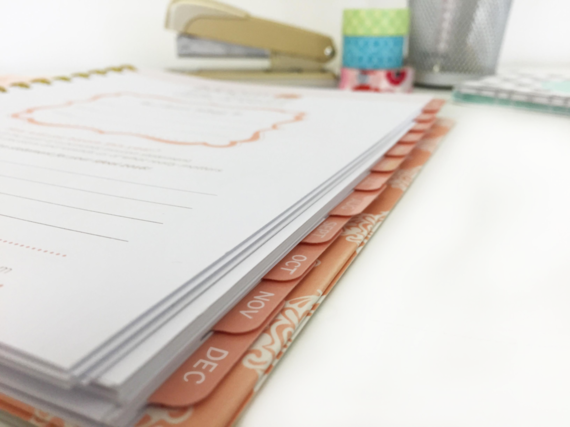 As a new business owner, I have a lot of goals for the coming year. This is one thing that really attracted me, because with this planner I can take my big goals and break them down into smaller, more achievable goals. And, I can see how I am progressing toward them.
Perks:
Each month offers a challenge
Comes with a Vision Board
Large goals broken down into smaller achievable goals
Denise Caron-Quinn is the Founder & Director of IN ORDER TO SUCCEED®, organizing projects, processes & spaces, and was eager to share about her Evernote Moleskin planner.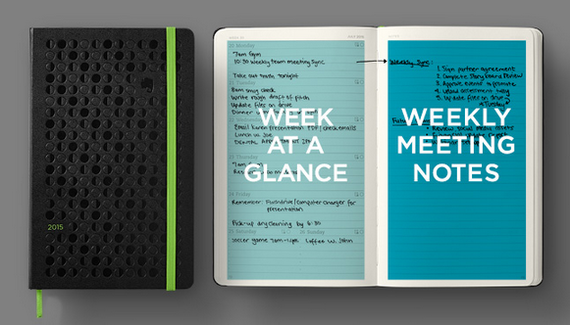 I have found new ways to simplify my life, run my office and assist my clients by incorporating Evernote.
Perks:
Great for you those who use Evernote on a daily basis to remain organized
It integrates with Evernote's digital platform
This planner is described as combining the beauty of paper with the power of Evernote and a three-month subscription to Evernote Premium is included with the purchase of this discounted 2016 planner.
Elena Beveridge is a marketer and a #girlboss who knows what she wants and is determined to stay organized in order to achieve her dreams. Her go-to planner is the Kate Spade New York Planner.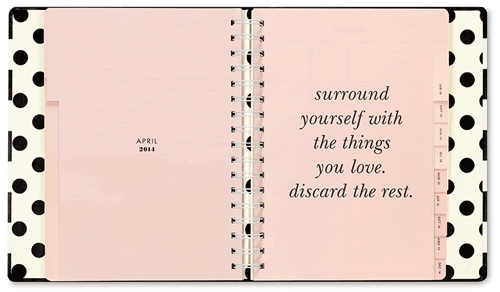 The Kate Spade 2016, 17-month planner that I picked up at Indigo is practical and business-like so I can bring it to meetings. I look and feel organized but it's stylish too, enough that I don't feel like my whole life's work! There is an inspirational phrase on the front page of each month to motivate me, enough space to jot down reminders for the week and take notes, plus a section to write down upcoming celebrations, so my work life remains separate from my private. Last thing you want is for your client to see whose birthday party you're attending this weekend or what Dr's appointment you have while you're in a meeting!
Perks:
Inspirational phrase on the front page of each month to motivate you
Enough space to jot down reminders for the week and take notes
Space dedicated to upcoming celebrations
Which planner would you love to try this new year?
Nancy Laws is the founder of Afro-Chic Mompreneur. She is passionate about women in business and specializes in fempreneur-focused business support through her business and blog. Listen to her conversations with fempreneurs on the podcast or connect on Twitter @Chicmompreneur.
Calling all HuffPost superfans!
Sign up for membership to become a founding member and help shape HuffPost's next chapter