In the lead-up to the ever-busy Thanksgiving travel season, Orbitz has released its annual ranking of what the booking site says will be the busiest airports during the holiday rush.
Drawing on booking data for dozens of airports, Orbitz predicts Los Angeles International, Chicago O'Hare and Orlando International will be the three busiest hubs between Nov. 23 and Nov. 27, with LAX taking the top spot from Chicago this year.
Some other changes since last year's list include Washington National and Atlanta's Hartsfield International dropping out of the top 10 for 2011. Orlando has crept back onto the busiest list after a two-year absence.
The most unsurprising inclusions on Orbitz's list? All three major New York City-area airports will be jam-packed this holiday season. No news there.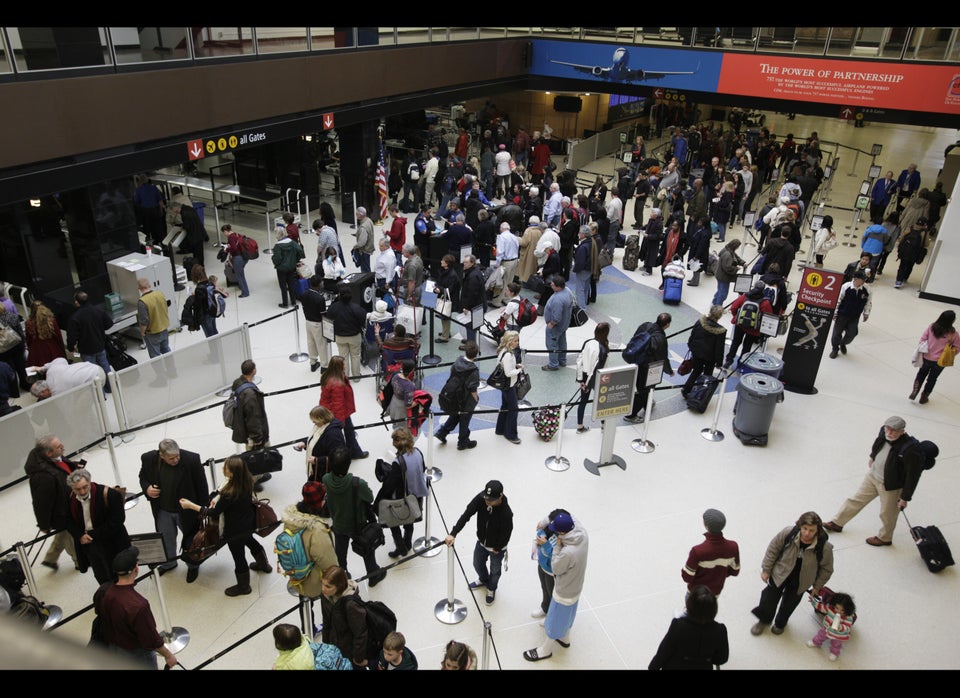 10 Busiest Airports For Thanksgiving 2011

Popular in the Community