The following story was reported by Capital and Main and published here in collaboration with The Huffington Post. Sign up here for email updates from Capital & Main.
It might surprise many to learn that business people all over America have joined the fight against economic inequality. Here are 10 notable, wealthy individuals who have advocated for ending tax cuts on the rich and increasing programs for the poor:
Ben Cohen
The ex-hippie co-founder of Ben & Jerry's ice cream founded TrueMajority, which campaigned against the financial bailout of banks, and Business Leaders for Sensible Priorities, which campaigns to transfer taxpayer money from military programs to education and health care.
Morris Pearl
A managing director of the multibillion dollar, multinational investment management corporation BlackRock, Inc., Pearl is a member of Patriotic Millionaires for Fiscal Strength. The group petitioned President Obama to allow the Bush-era tax cuts on incomes greater than $1 million to expire "for the economic well-being of regular Americans."
Stephen M. Silberstein
This former U.C. Berkeley librarian co-founded Innovative Interfaces, a company that produces library software for colleges. Recently, he has fought economic inequality by endorsing corporate tax rates that tie CEO pay to average worker income and he executive-produced Robert Reich's documentary Inequality for All. (See "Overcompensation: Tying Corporate Taxes to CEO Pay.")
Nick Hanauer
One of the first investors in Amazon.com, venture capitalist Hanauer has gone on record saying that the middle class consumer is the driver of job creation. He has also advocated for higher median incomes instead of tax cuts for people with high incomes. As Hanauer points out: "We would be drowning in jobs" by now if tax cuts for the wealthy were effective at job creation.
Ron Unz
In a surprising twist for this list, Unz is a former Republican candidate for Governor of California and a onetime publisher of the libertarian magazine The American Conservative who rose to fame by promoting a ballot initiative that essentially eliminated bilingual education in California. However, even Unz sees economic inequality as a problem and supports a ballot measure to increase the minimum wage in California to $12 in 2016. He sees it as a conservative issue: If low-wage workers have more money, taxpayers will have to pay less for social programs.
Leo Hindery, Jr.
This former CEO of AT&T Broadband, trustee of the New School University and a director of the Library of Congress Trust Fund, has written in Politico in support of the right of all Americans to join a union. When asked by Associated Press about tax cuts for the rich as a method of economic stimulus, he bluntly replied, "Do you think I don't own every piece of clothing, every automobile? I already have it. You spend money. Rich people just get richer."
Erskine Bowles
Despite serving on the board of directors of General Motors, Morgan Stanley and other major corporations, Bowles favors repealing tax breaks for companies moving jobs overseas, expanding "wage insurance" programs to give support to workers forced to work lower paying jobs and creating nonprofit community development corporations.
Guy T. Saperstein
A retired civil rights attorney, major Democratic Party donor, part-owner of the Oakland A's and past president of the Sierra Club, Saperstein has lamented President Obama's willingness to bargain with the Right and argued that "the only good option for health care is a public option." He recently turned his eyes to the 2016 presidential election, worrying about Hillary Clinton's relationship with Goldman Sachs and other Wall Street titans.
Richard Foos
Foos dreamed of becoming a social worker when he grew up. In college, he founded the Free Store to provide residents of South Los Angeles free clothes, tableware, plates and other household items. After co-founding (and selling) the legendary Rhino Records, his passion for philanthropy continues unabated. He gives generous donations to, and serves on, the board of numerous organizations throughout the L.A. area, including Chrysalis, which helps to train and employ the long-term unemployed.
Eric J. Schoenberg
This investment banker turned Professor of Economics at Columbia University joined the debate about economic inequality by revealing his own tax records in an article for the Huffington Post. Specifically, he pointed out that while the average American family with an income of $55,000 a year pays an effective 5.5 percent tax, Schoenberg pays only one percent.
Before You Go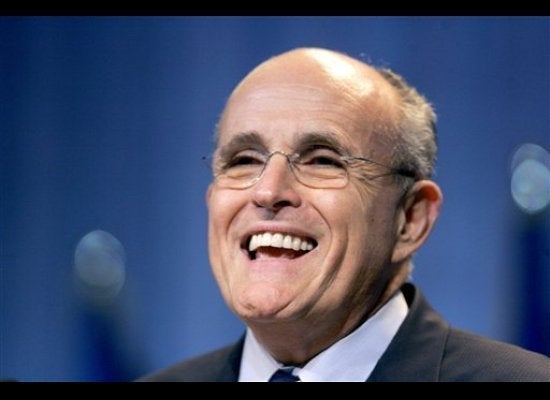 Out-Of-Touch Politicians
Popular in the Community