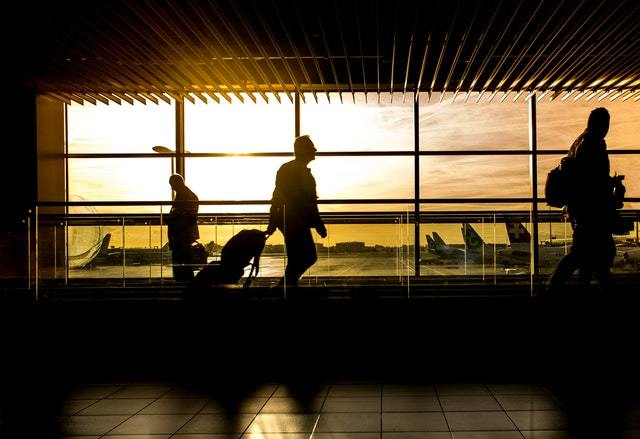 How to Prepare for Your First Business Trip
Congratulations- you've just been assigned your first business trip! While you may be thrilled for an exciting adventure, how do you make the trip go smoothly, from ticket booking to expense report submission? Mastering the art of successful business travel can be daunting, and first-time travelers may be intimidated by a new environment and daily routine disruption. While business trips come with new protocol and unspoken rules, enjoy them with these 10 travel tips.
Mile Master: If you're booking the ticket, acquire airline miles by using a credit card such American Airlines Citicard or Capital One Rewards that provides free miles with every purchase.
Limit Luggage: If it's a 2-3 day, limit luggage to a carry-on. Pack smart by selecting basics in neutral colors to alternate, downsizing to travel-size toiletries, and minimizing extra items such as books or cumbersome electronics.
Itinerary Mastery: Even if the company booked the trip, compile the itinerary into a tracker such as TripIt to organize your travel plan. TripIt syncs with your calendar, provide maps and weather reports for the journey.
Eliminate Out-of-Pocket Expenses: Avoid the dread of compiling your expense report by keeping all receipts in an envelope in your wallet, purse, or briefcase. This will make it easier to keep track of what you spent and when, so you avoid paying out of pocket for business expenses.
Business First, Pleasure Later:
Schedule Smart and give yourself enough time between meetings and appointments so that you don't inadvertently overbook yourself. Factor in travel time, traffic, and any inclement weather that may impede expedient arrival. Plan dinners a little later than usual until you can navigate the city with ease.
Know Your Limits: Remember you're not there to enjoy the nightlife- business is priority. While you may be excited to experience a new city, save the crazy adventures for pleasure travel. Know your limits before you hit the town with your coworkers, and don't drink as though you're out with your buddies. Remember that you're representing your company, and any misconduct reflects poorly on them, and can be reported to the CEO.
Nix the All-Nighters: Keep your morning agenda in mind and get a full 8 hours of rest before the first meeting. If that means cutting the night short so that you're ready to go the next day, so be it.
Sharing Space: It may be awkward to share quarters with your colleague, but take it in stride and make the best of it. Be polite and give them privacy when they ask. Avoid using shared spaces such as the bathroom for extended periods. Get dressed and undressed in a private space to avoid awkward encounters. Offer to leave the room for a half-hour or so while they get ready. Hopefully they'll get the hint and return the favor.
Plug It In: Pack earplugs or headphones just in case your co-worker snores so that you're not up all night. Likewise, if you know you snore, offer your roommate a pair of fresh earplugs.
Couchsurfing: If there's only one bed, offer to alternate between the bed and the couch. If they offer to take the couch for more than half the nights, treat them to breakfast or cover the housekeeping tip.
Wherever your business travels take you, keep these tips handy for a memorable experience worth every moment.
Sharon Schweitzer, J.D., is a cross-cultural trainer, modern manners expert, and the founder of Access to Culture (formerly Protocol & Etiquette Worldwide). In addition to her accreditation in intercultural management from the HOFSTEDE centre, she serves as a Chinese Ceremonial Dining Etiquette Specialist in the documentary series Confucius was a Foodie, on Nat Geo People. She is the resident etiquette expert on two popular lifestyle shows: ABC Tampa Bay's Morning Blend and CBS Austin's We Are Austin. She is regularly quoted by BBC Capital, Investor's Business Daily, Fortune, and the National Business Journals. Her Amazon #1 Best Selling book in International Business, Access to Asia: Your Multicultural Business Guide, now in its third printing, was named to Kirkus Reviews' Best Books of 2015. She's a winner of the British Airways International Trade Award at the 2016 Greater Austin Business Awards.
Support HuffPost
The Stakes Have Never Been Higher
Related
Popular in the Community