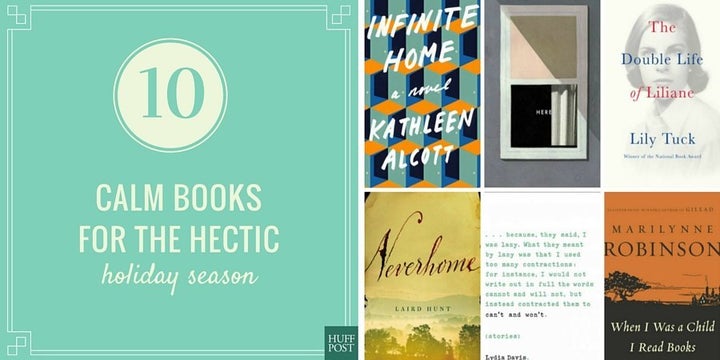 Between your meticulous sister's need to host the perfect holiday meal and your picky brother's refusal to accept any gift without a hint of cynical criticism, the most wonderful time of the year can turn into a struggle to stay calm and chipper. Unless you literally run on sugary cookies and jam-packed sale racks, you might need a quick escape from the nearly inescapable rush that is late-November through early January.
If your reading chair is your happy place, you might want to cuddle up with something other than the usual heart-rending thriller or page-turning fantasy. Short story collections, personal essays, memoirs and historical fiction often move at a pace that allows for quiet contemplation -- something you might be longing for after weeks of planning, chatting and gift-hunting.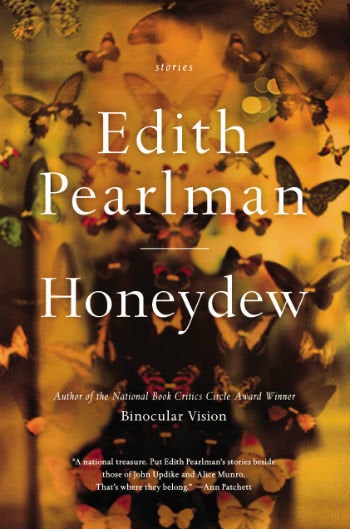 Honeydew by Edith Pearlman
In a tradition established by Alice Munro and Grace Paley, and, until recently, under-recognized by the gatekeepers of literary fiction, Pearlman writes quiet stories about the blips of tumult that can stir up quiet lives. She's been writing short stories -- and only short stories -- for decades, chronicling the lives of soup kitchen staffers and academics, earnest blue collar workers and whimsical academics. Most of the stories are set in her native Massachusetts; all of them reveal something tender and universal about everyday life.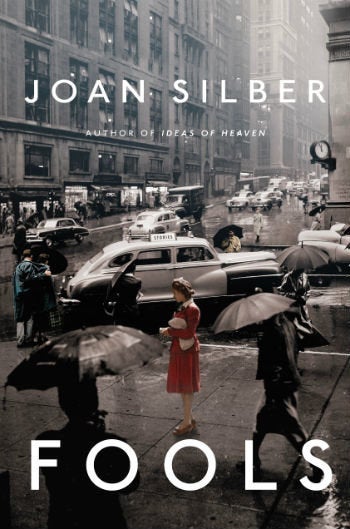 Silber's 2013 short story collection may have a few dramatic elements: adultery, theft and impulsive escape from the grips of stifling family life are a few of the page-turning plotlines. But Silber's stories are told through the rich colloquialisms of her narrators, who mostly confront their troubles coolly and pragmatically. Each story in Fools confronts the question: What makes an action foolish, as opposed to brave? And when is it better to be foolish, as opposed to steadfast in our established beliefs?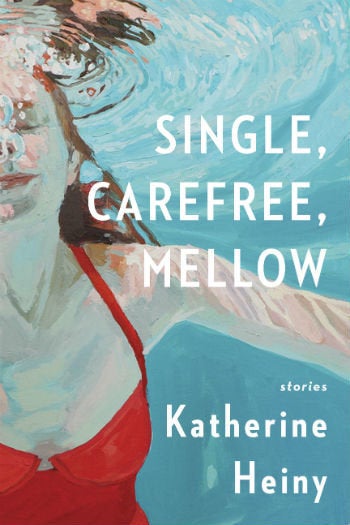 Single, Carefree, Mellow by Katherine Heiny
In a fresh, lively update on Alice Munro or Edith Pearlman's odes to the quotidian, Katherine Heiny writes stories that quietly highlight the dramas of dating life, from teenagehood through adulthood. Heiny writes about both lovers growing estranged through social media, and young girls learning about the power of their own sexualities, with wry, almost resigned humor. Single, Carefree, Mellow is a wise and amusing look at girlhood and womanhood.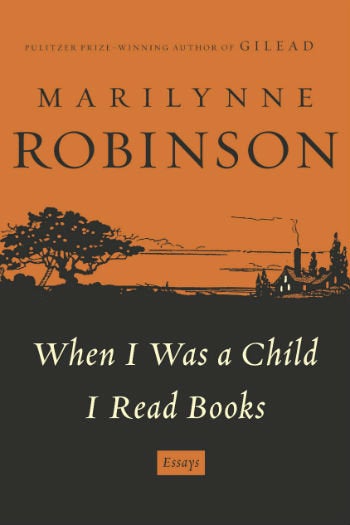 When I Was a Child I Read Books by Marilynne Robinson
Marilynne Robinson might be the first fiction writer ever to be publicly interviewed by the POTUS -- which goes to show how levelheaded and thoughtful her opinions on writing, and on more political issues, are. If you've never read anything by the chronicler of Midwestern family life, start with her novels. But if you've discovered the magic of Home or Lila, her essays are definitely as worthy of your time. In When I Was a Child I Read Books, Robinson fluidly contemplates significance of community and the power of the individual. You don't have to be a religious thinker to find beauty in Robinson's poetic musings.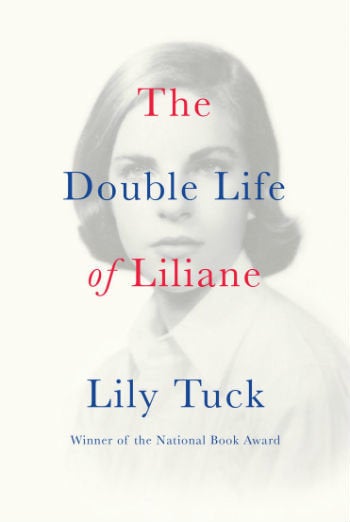 The Double Life of Liliane by Lily Tuck
There's something uniquely calming and meditative about reading a memoir; the past is neatly organized in a way that makes perfect sense. Lily Tuck's latest novel isn't exactly a memoir, but it sits somewhere between novel and autobiography, blurring the lines between related memory and imagined possible scenarios. Like Tuck, heroine Liliane's parents divorced when she was young, wreaking personal havoc that mirrored the tragedies unfolding in Europe at the same time. To make sense of her fractured life, Tuck -- and Liliane -- piece it together in a sensical plot.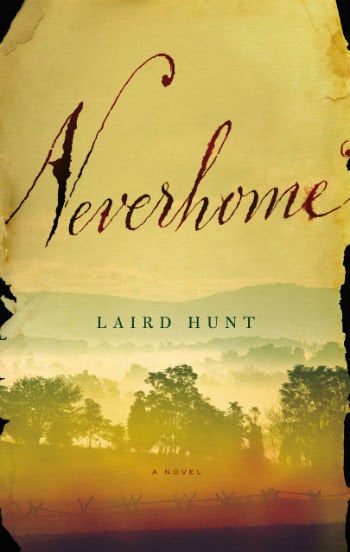 Hunt takes on a new approach to writing about the front lines of war, and the individuals swept up in the violence of combat. Rather than relate the dark scenes with muscular prose, Hunt tells his story about a woman disguised as a male solider through letters -- letters about missing home, letters about the principles that guided her to go undercover, letters about the daily life of a solider. The story is loosely based on a bundle of letters Hunt stumbled upon written by a real undercover female soldier -- An Uncommon Soldier: The Civil War Letters of Sarah Rosetta Wakeman -- and is a smart work of historical fiction that encourages contemplation.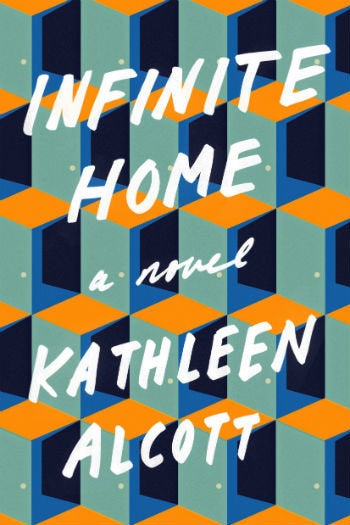 Infinite Home by Kathleen Alcott
If your own family has you feeling jittery, Alcott's story about an unconventional, rag-tag crew united only by their generous landlady is a fun reprieve. Protagonist Edith, spurned by her conniving son, has built a happy family of her own among her tenants -- until, no thanks to her own kid, she gets slammed with potential eviction as her mind begins to worsen. The unsteady state of their home and their landlady forges an even closer bond between the housemates in this lyrical meditation on what really makes up a family.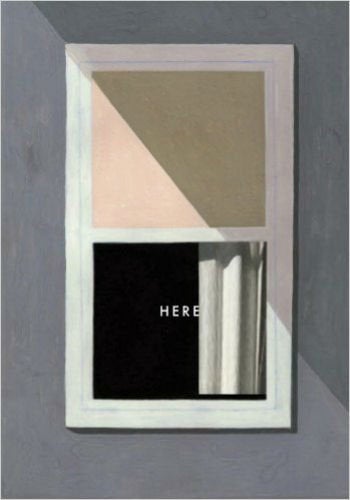 Here is a mostly wordless graphic novel that can be flipped through quickly for a stop-motion look at the life of a single house over the course of millennia. But, that's not how we recommend reading it. Instead, taking the time to soak up the details of each scene -- the offhand conversations between lovers and family members, party-goers and homebuyers, the subtle redecorations and the repeated movements and phrases. This book is a heartwarming time capsule, and fluid look at the way our interior lives have evolved, and how they've remained the same.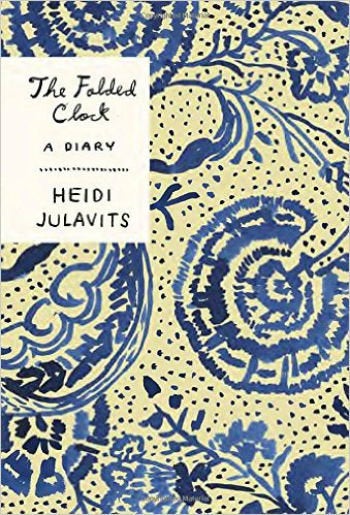 The Folded Clock by Heidi Julavits
The title of Julavits's latest book is appended by a descriptor not commonly found on bookstore shelves. The Folded Clock is a Diary, a collection of musings written offhandedly each day by its author. It's been scrubbed of identifying details, but otherwise remains a deeply personal collection of thoughts about motherhood, language, and what success really means. Julavitz writes hilariously about "The Bachelor," and touchingly about her relationship with her husband. If anything, the book's a comforting reminder that we're not alone in our desires and neuroses.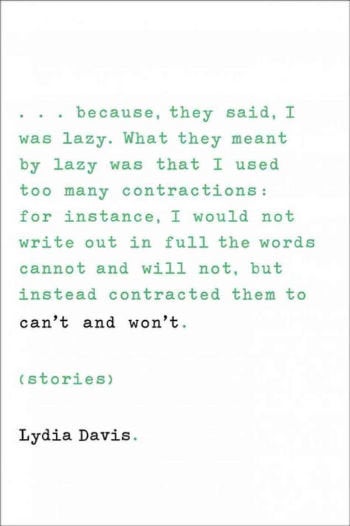 Can't and Won't by Lydia Davis
Genre-defying is a hackneyed phrase these days, slapped onto any smart book with a fantastical element. But Davis truly does fit the description! Her stories are quick, dreamy snapshots of a mood or a sentiment, and they take the shape of the idle thoughts that make up most of our days. Davis's spare language is comforting and digestible, but leaves ample room for contemplation and imagination, too.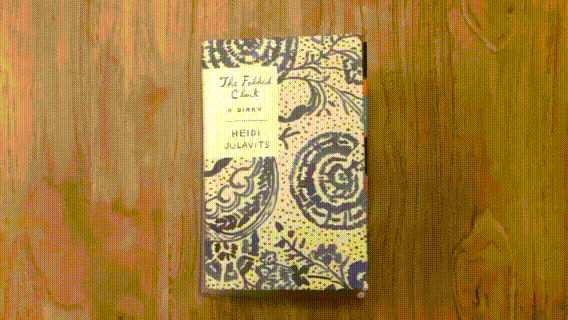 PHOTO GALLERY
The Best Books Of 2015
Calling all HuffPost superfans!
Sign up for membership to become a founding member and help shape HuffPost's next chapter