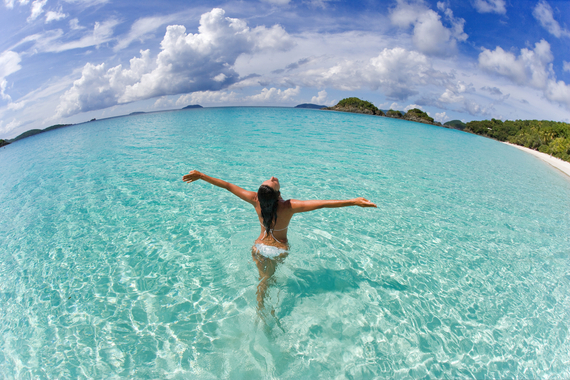 City dwellers eager to leave behind the stresses and worries of their day-to-day lives can't do much better than a trip to the Caribbean, where all-inclusive resorts, quaint colonial towns, beautiful beaches and constant sunshine delight over 10 million American visitors every year. Those fancy resorts and hotels can come at a steep price, though, so why not try to save as much as possible on airfare to compensate?
Check out this roundup of the 10 cheapest airports to fly to in the Caribbean and you're sure to bag some great bargains on your next flights. The list has been put together by analyzing millions of pieces of flight data to find the very cheapest average round trips, covering a nice variety of destinations all across the Caribbean.
10. Santiago Airport, Dominican Republic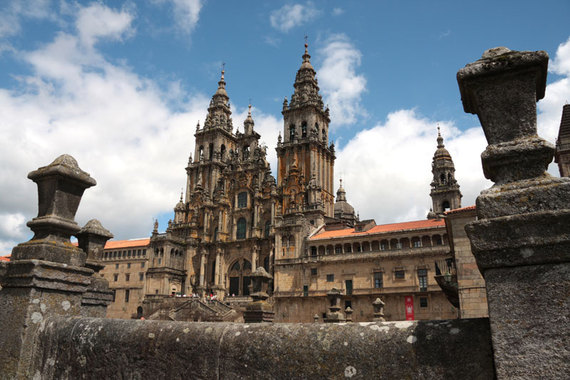 Cibao International Airport, also known as simply Santiago Airport, is a popular gateway to the Caribbean-Spanish charm and sunny beaches of the Dominican Republic, serving mainly the United States, Cuba, the Turks and Caicos Islands, Puerto Rico and Panama. Flights from the US come at an average price of $451 round trip, and the best choice is often with low-cost carrier JetBlue Airways, who operate up to seven daily flights from New York's JFK Airport as well as daily flights from Newark and Boston.
9. Norman Manley International Airport, Kingston, Jamaica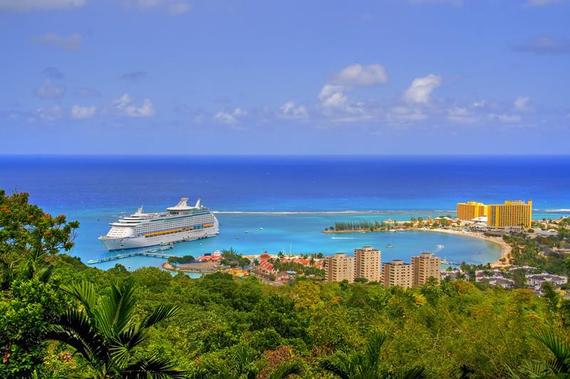 Jamaica's busiest airport serves the city of Kingston and is a hub for Air Jamaica and Caribbean Airlines, handling over 130 international flights each week. American cities served include Miami, Fort Lauderdale, Orlando, New York and Atlanta, with average round trips costing just $424. Kingston is a great choice for visitors who want to experience not only the country's beautiful beaches and luxurious resorts but also the authentic Jamaican culture and cuisine found on the city's busy streets.
8. Sangster International Airport, Montego Bay, Jamaica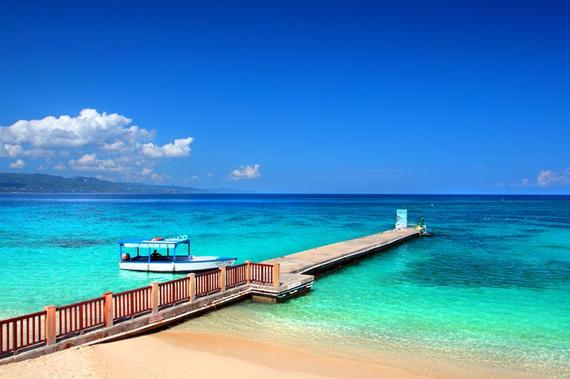 One of the largest and busiest airports in the Caribbean, Sangster International Airport can accommodate nine million passengers per year and serves as general gateway to the Caribbean, as it's not only the most popular airport for tourists visiting the north coast of Jamaica but also a hub for many regional airlines. The average flight price from the US is also $424, rivaling that of Kingston's Norman Manley International Airport. But Sangster serves a much greater range of American cities, including Chicago, Dallas, Baltimore, Boston and Philadelphia.
7. Cyril E. King Airport, St. Thomas, United States Virgin Islands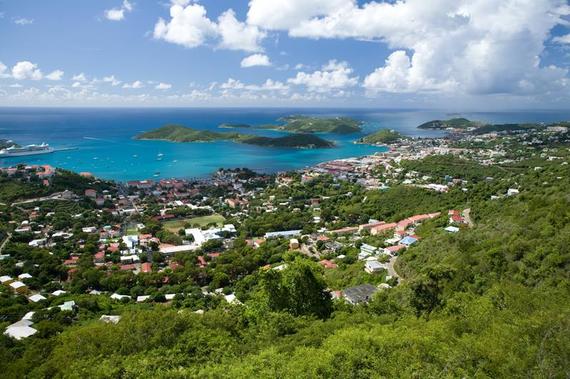 If you're headed to the United States Virgin Islands or the British Virgin Islands, you'll most likely be stopping by Cyril E. King Airport, located just west of Charlotte Amalie on the island of St. Thomas. Fort Lauderdale, Miami and New York residents can enjoy service to this popular destination year-round, while flights from Chicago, Boston, Minneapolis/Saint Paul, Houston-Intercontinental and Philadelphia are only available seasonally. With average round trips costing just $420, this small, idyllic island is definitely worth a visit!
6. Piarco International Airport, Trinidad & Tobago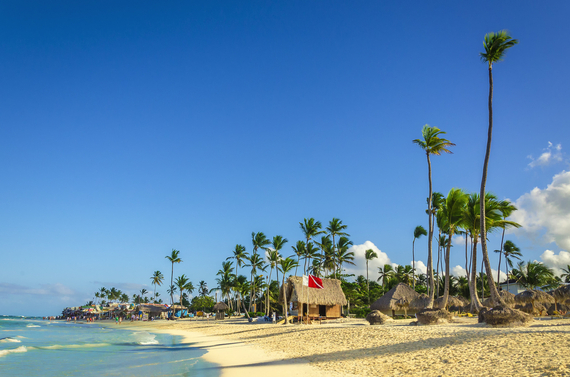 Piarco is the seventh busiest airport in the Caribbean in terms of passengers served, but comes in at the sixth-cheapest with a $409 average on round trips from the United States. Its two terminals handle traffic from 12 airlines, including American Airlines, who serve Miami; United Airlines, who serve New York and Houston; and Caribbean Airlines, who serve New York, Orlando, and Fort Lauderdale. Budget-wary travelers living in New York and Fort Lauderdale can also enjoy some great deals from low-cost carrier JetBlue.
5. Lynden Pindling International Airport, Nassau, Bahamas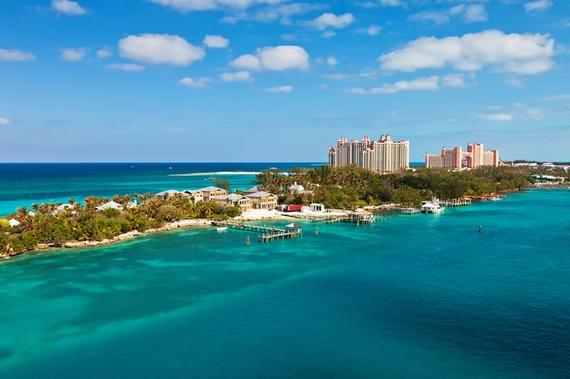 Lynden Pindling International Airport makes it possible to enjoy the friendly local culture, beautiful pastel buildings, sun-kissed beaches and fun pirate-themed attractions of the Bahamas for just $398 round trip on average. It's a hub for Bahamasair in addition to the 25 other airlines who also operate there, providing eager travelers in Dallas, Atlanta, New York, Boston, Washington, Minneapolis/St. Paul, Philadelphia, and all over Florida with a lot of options for affordable flights to Nassau.
4. L.F. Wade International Airport, Bermuda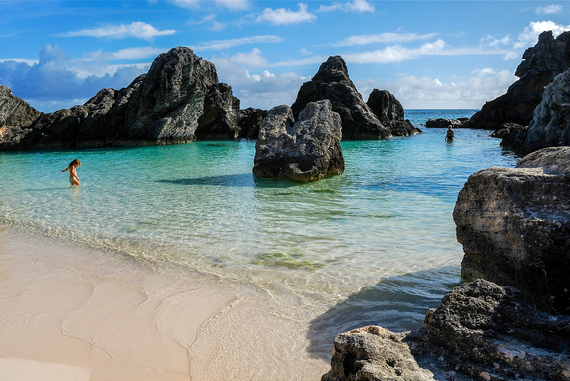 So it's not the Caribbean (Bermuda is actually in the North Atlantic) but it's so cheap, we couldn't not include it. L.F. Wade International, located northeast of capital city of Hamilton, is the only airport serving Bermuda, providing services from Canada, the UK, and the United States that total nearly 300 arrivals and departures weekly during the peak summer season. Industry giants American Airlines, Delta Air Lines, United, and US Airways all operate there, providing flights from Miami, New York, Boston and Atlanta, as well as Philadelphia, Charlotte and Washington's Reagan National during summer months. Round trips are just $390 on average, making Bermuda's colonial towns and pristine beaches all the more appealing.
3. Luis Muñoz Marín International Airport, San Juan, Puerto Rico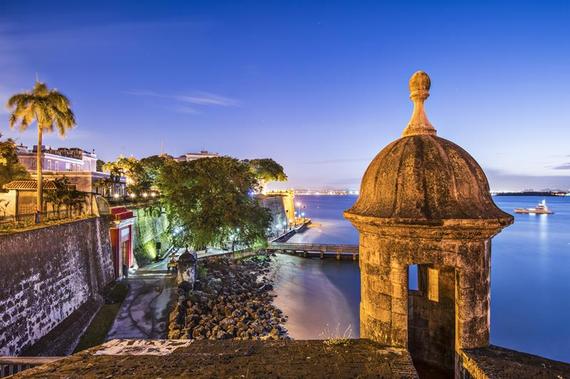 Luis Muñoz Marín International Airport sits comfortably at the top of the list out of all the airports in the Caribbean when it comes to yearly passengers, with a total of 4 million people crossing its gates every year. It serves as a hub for Cape Air, Air Sunshine, Seaborne Airlines and as a focus city for JetBlue Airways, who's actually the largest carrier in San Juan with about 50 daily flights. And JetBlue's low-cost offering no doubt serve to lower the price of flights to this airport -- an impressive $364 for the average round trip.
2. Rafael Hernández Airport, Aguadilla, Puerto Rico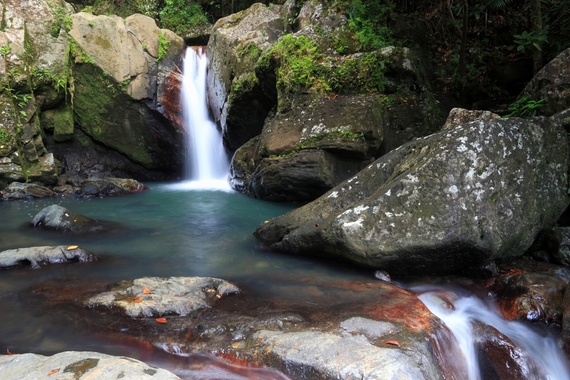 This joint civil-military airport may not be one of the busiest in the Caribbean, with about 400,000 passengers per year, but it provides residents of New York and Florida with easy and affordable access to Puerto Rico from JFK, Newark, Orlando International, and Fort Lauderdale at just $356 round trip on average! Once there, you'll be free to explore some amazing beaches, the El Yunque Rainforest, large cave systems, and of course the capital of San Juan, which boasts one of the biggest natural harbors in the region.
1. Toussaint Louverture International Airport, Haiti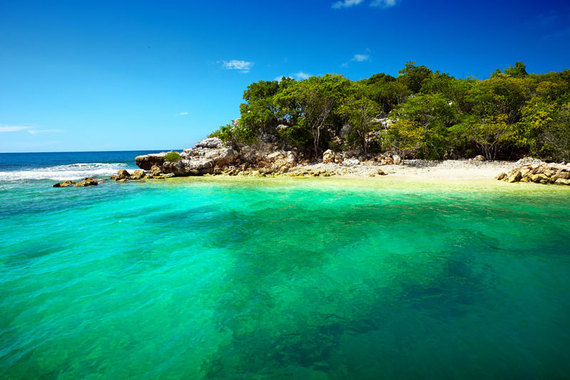 Although Haiti may not be a popular tourist destination these days due to recent political tensions and ongoing illness outbreaks, it has plenty to offer to open-minded visitors willing to explore. Round trips from the US to Toussaint Louverture International Airport sit comfortably on top of this list with an average price tag of $312, and the airport services Miami, Atlanta, Fort Lauderdale and New York, with a new seasonal route to Boston scheduled to begin in June of this year.
Liked this article? Also check out: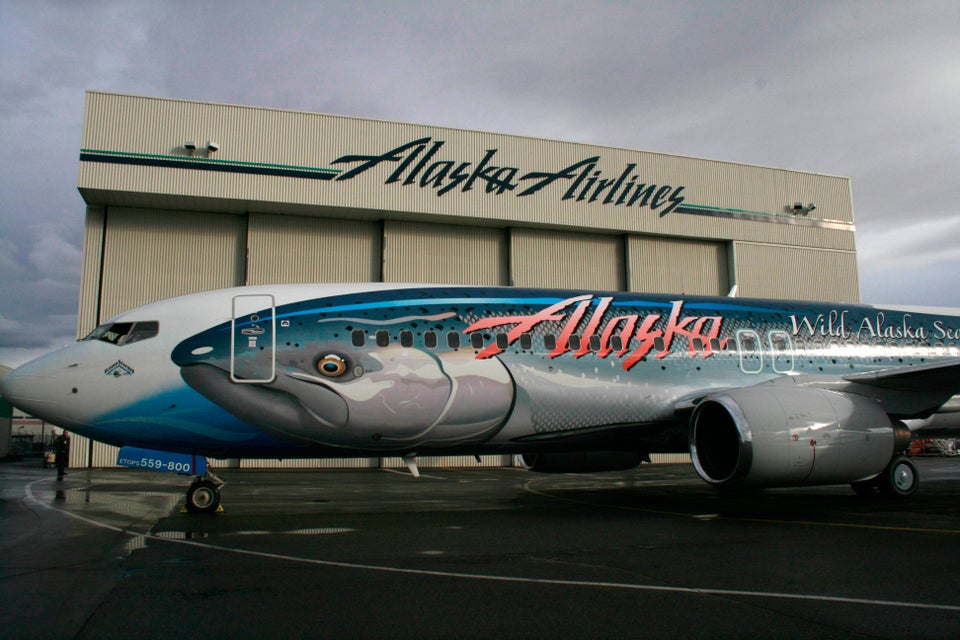 Airlines Charging The Highest Fees
Related
Before You Go
No. 1 Jade Mountain, St. Lucia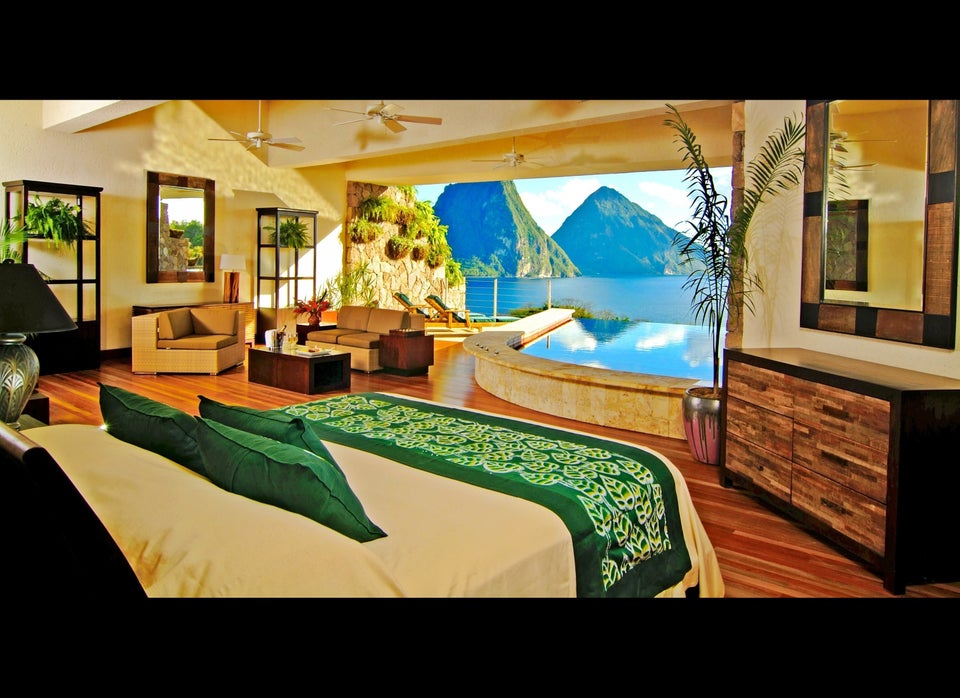 No. 2 Cap Maison, St. Lucia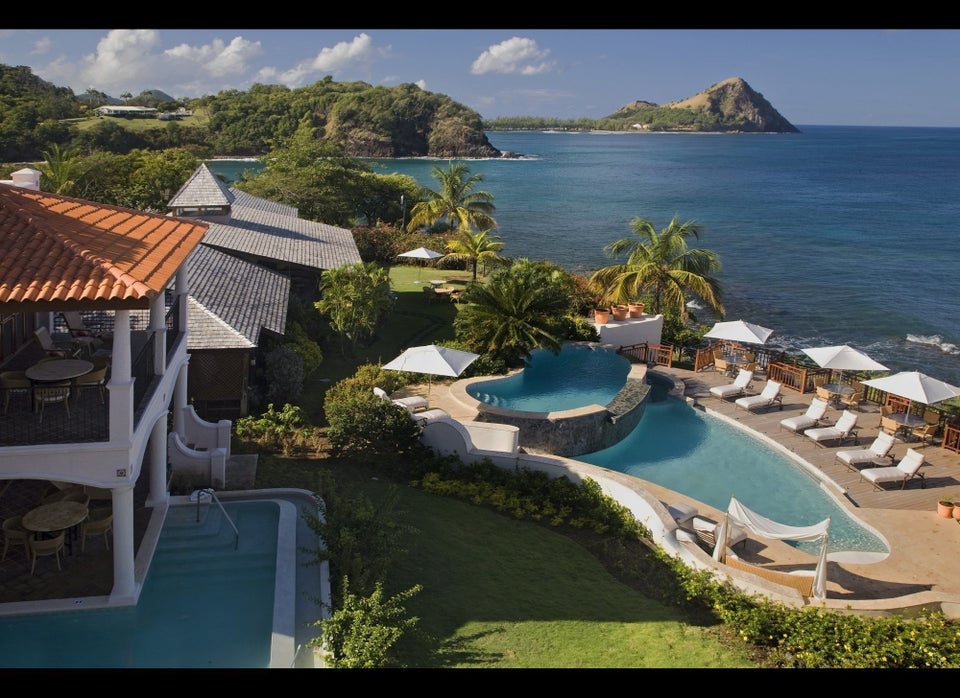 No. 3 Couples Sans Souci, St. Mary, Jamaica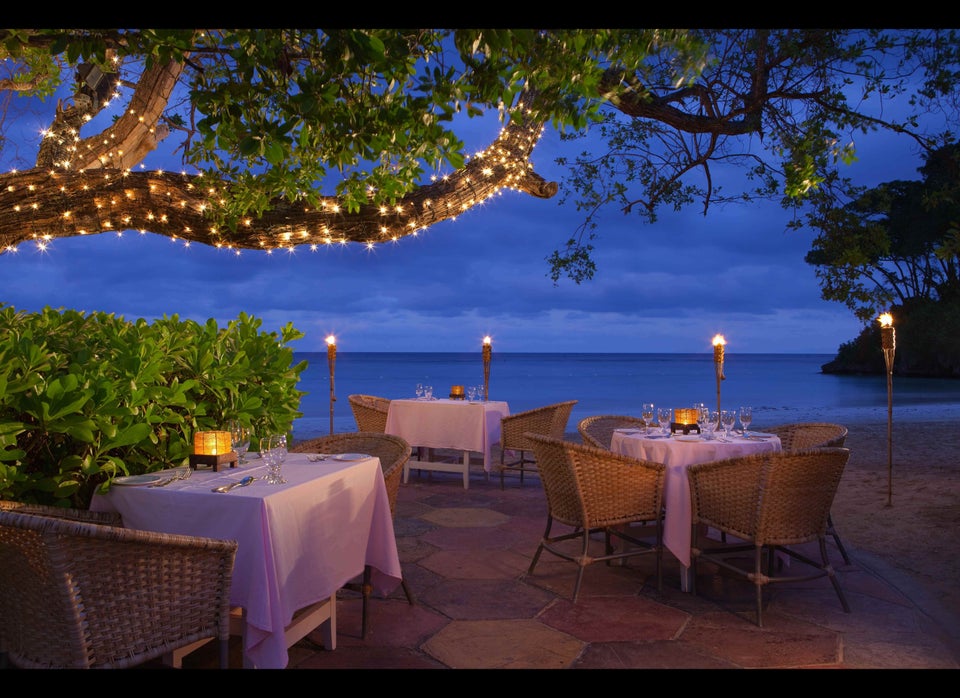 No. 4 Reefs Resort & Club, Bermuda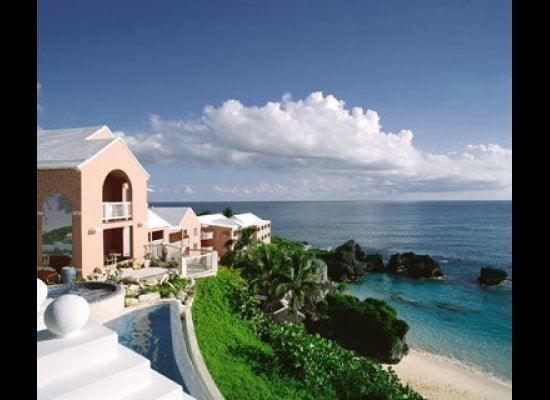 No. 5 Couples Tower Isle, St. Mary, Jamaica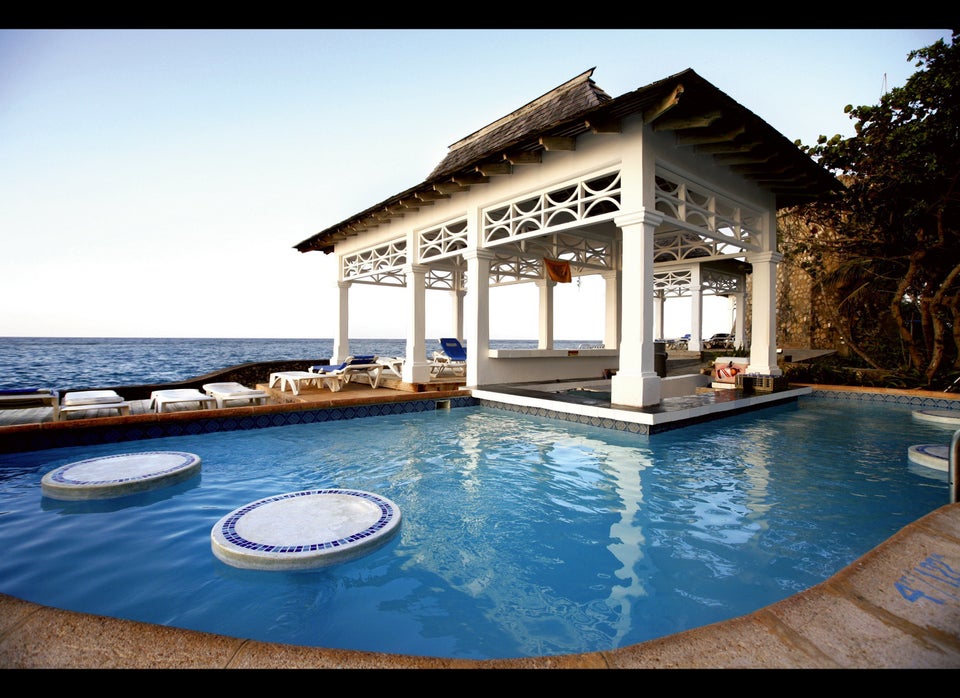 No. 6 Nisbet Plantation Beach Club, Nevis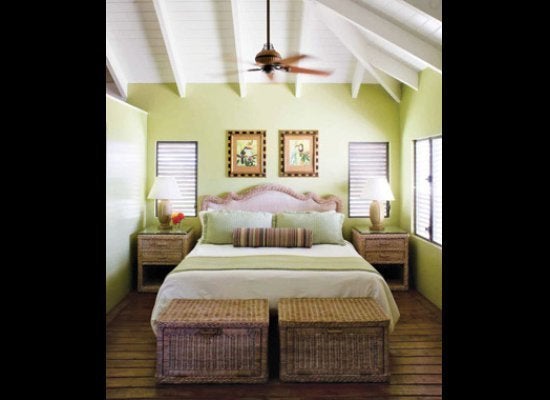 No. 7 Ladera Resort, St. Lucia