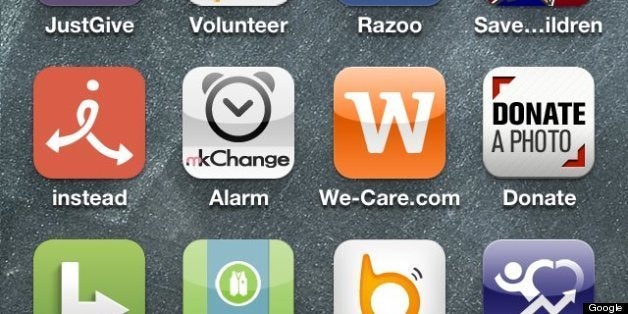 Last week, Google launched a new app that makes discovering and supporting charity fun and easy. The One Today app highlights a new charity every day and gives its users the choice to support that charity by making a $1 donation.
With social sharing, and charities tailored to your preferences, Google may be changing the way we support charity. The One Today app is only available through a limited pilot release though, so you'll have to wait to download it. Check out these 10 apps that support charity as you wait for the full launch of Google's One Today app.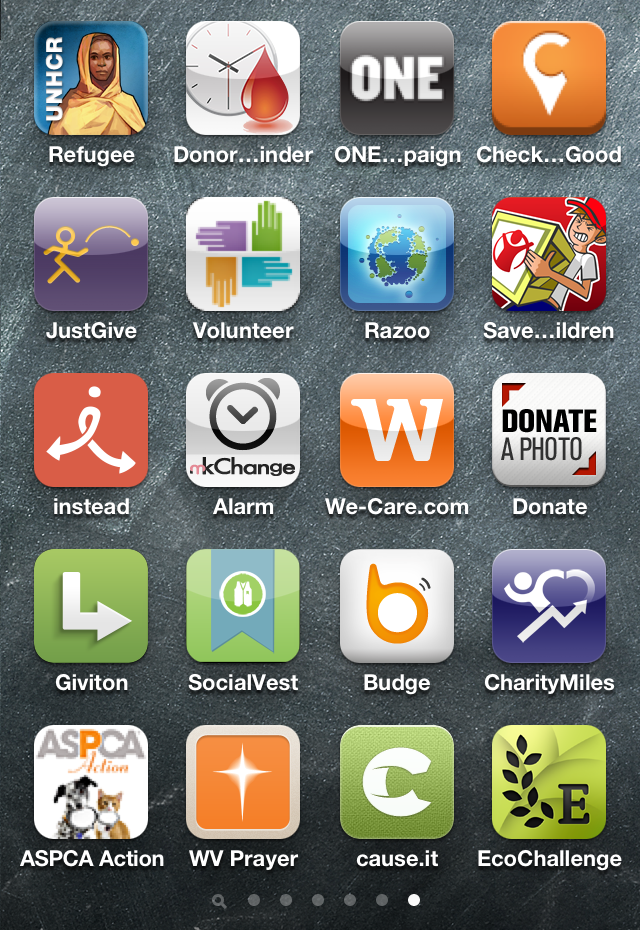 1. Budge
Budge is a great way to spice up any friendly challenge. With the Budge app, you can create a challenge with your friends or family, and the loser has to pay an agreed upon donation. This can be a fun motivation tool when training for a sporting event, losing weight or keeping on top of your most recent goals.
2. Charity Miles
This free app allows you to earn donations as you sweat. Track your exercise miles with the Charity Miles app and earn 10¢ per mile for bikers or 25¢ per mile for walkers and runners for your charity of choice.
3. VolunteerMatch
Tapping the most popular volunteer network online, the VolunteerMatch app lets you search volunteer opportunities by your location, learn about what is involved and share with your network. So, the next time you are sitting around wondering what to do on Saturday, open the VolunteerMatch app and decide where to donate your time.
5. Donate A Photo
Johnson & Johnson wants to reward you for sharing your photos on their network. Simply share any photo you like on the Donate a Photo app, and you will be rewarded with a $1 donation to the charity you select. Featured charitable projects include community development, humanitarian efforts and children empowerment causes. Now you have an excuse for all those "selfies" you are storing in your phone.
6. Check-in for Good
Check-in for Good lets businesses offer a $1 donation for every customer that comes in and uses the app to "check-in" using the GPS location of your smartphone. This app could become a great way to discover new restaurants, stores or other business.
7. Instead
The Instead app suggests small changes to your daily routine. Changes like brewing your own coffee instead of buying it or renting movies instead of going to the theater create savings that can be donated to projects from charities like Dignitas and Water is Basic. If you're ready for a small change, download this app instead of that new puzzle game.
8. Save the Children Earthquake Response
Save The Children created the Earthquake Response app to give players a glimpse into the experience of disaster response. The app is a clever way to raise awareness about the situations that Save the Children responds to and supports around the world. It's hard to imagine disaster relief education being playful, but no challenge is too daunting for the ingenuity of Save the Children and their innovative campaigns.
9. JustGive
The JustGive app is possibly the easiest online app for making traditional donations. Just browse or search listed charities and make a donation quickly and easily.
10. DonorReminder
Did you know that every 2 seconds, someone in the US needs a blood donation? We can't open up our wallets or turn on our phones to provide the 44,000 blood donations that are needed every day, but with the DonorReminder App, you can track your blood donations to stay on top of your commitment and keep track of when it is time to donate again.
Related