After a long winter spent hibernating and bundled up, the light at the end of the tunnel is planning your spring vacation. You are looking for a quick, fun, and hassle-free escape but don't want to burn too deep of a hole in your wallet...What do you do?
Craving for some adventure, no problem. Whether you are a city-explorer or more of a beach-lounger, planning a fun and budget-friendly Spring trip will get you over the Winter blues. No you don't need to plan some lavish five-star stay at some fancy hotel or book private tours by gondola, a Spring break vacation doesn't need to bankrupt you, they can be 'cheap.'
Cheap is a relative term, but if you spend some time on travel sites looking for deals on airfare, lodging and activities, deals can be found out several picturesque locations. If you aren't one of those who will spend hours looking for the cheapest rates no problem. Here are some domestic travel options for those traveling on a tight budget but still want to travel lavishly this Spring.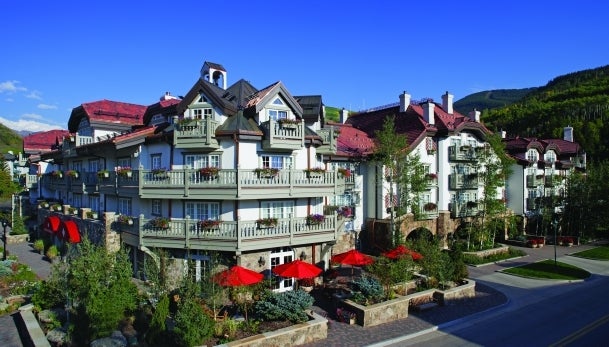 The diverse landscape of Colorado offers travelers an arid desert, river canyons and snow-covered Rocky Mountains and a plethora of activities, events and vacation opportunities. In Vail, CO, enjoy hiking in the Rockies, kayaking, bicycle riding and fly fishing and stay at The Sonnenalp Hotel in Vail, which offers you access to the very best of the Colorado Rocky Mountains with 45% off stays from March 17th-31st and 20% off stays until April 23. Home to more than 55 attractions and activities, like Garden of the Gods Park, the U.S. Air Force Academy and U.S. Olympic Training Center, with over 30 being free, Colorado Springs, CO offers travelers free art walks, performances and educational series and the choice to lodge in charming B&B's, to full-service indoor waterpark hotels. For those wanting a spring skiing getaway, Breckenridge, CO boasts 300 days of sunshine, perfect for skiing or other outdoor activities like dog sledding. Highlights for Spring 2017 include the Breckenridge Spring Beer Festival, Breck Pride, and Fat Bike & Brew Tours while they have a Spring Break Lodging Deal: 25% Off Through April 1st.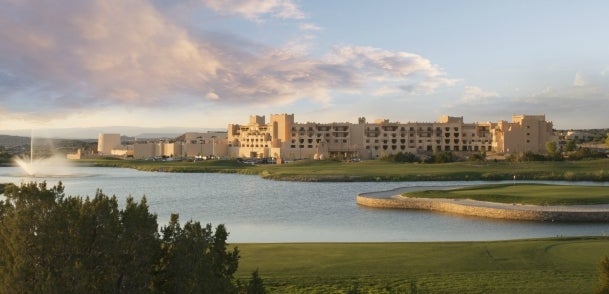 Whether you are an adventure junkie or a relaxed traveler, New Mexico is rich with hot springs, desert vegetation, Native American artwork and a plethora of fun activities. In the capital city of Santa Fe, Santa Fe travel partners like the Hilton Santa Fe Buffalo Thunder Resort and Tourism Santa Fe joined forces again for Kids FreeFest Spring Break 2017: a second annual city-wide initiative that welcomes families throughout March and the middle of April by providing kids 12 and under with complimentary lodging, meals, spa and culturally immersive activities in 'The City Different'. For something a little different, only an hour drive north from New Mexico's capital and tourism hotspot, Santa Fe Taos, New Mexico is a small town with an endless list of outdoor activities, a vibrant art scene, and plenty of free activities. At no charge, hike and bike the trails of Carson National Forest, visit luxurious natural hot springs or spend a night under the stars at any of the scenic campgrounds. Wander through the iconic Taos Plaza before heading to the thousand-year-old Taos Pueblo to get an insightful history lesson and then book a local hotel that offer fares as low as $60/night.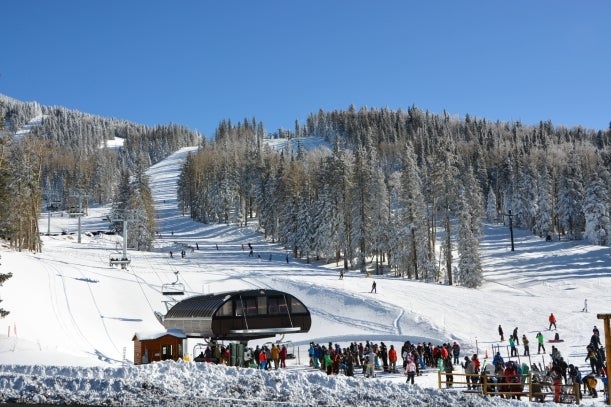 Spring breaker's traveling on a budget should consider heading for Flagstaff, Arizona where a visit to Grand Canyon National Park and a day of skiing at Arizona Snowbowl, open through mid-April, can be had for the cheapest prices of the year. The current special features lift tickets for under $49, and there are packages offering free lessons with the purchase of a lift ticket and rental equipment. And when it comes to accommodations, hotels offer shoulder season pricing through the months of March and April for $125 or less per night. Flagstaff is the perfect home base to explore the seven national parks and monuments located within a two-hour drive of the city. Check out the budget friendly, Motel Dubeau Travelers Inn and Hostel, a charming historic Route 66 motel with no frills but affordable rates starting at $69 per night in an ideal downtown Flagstaff location.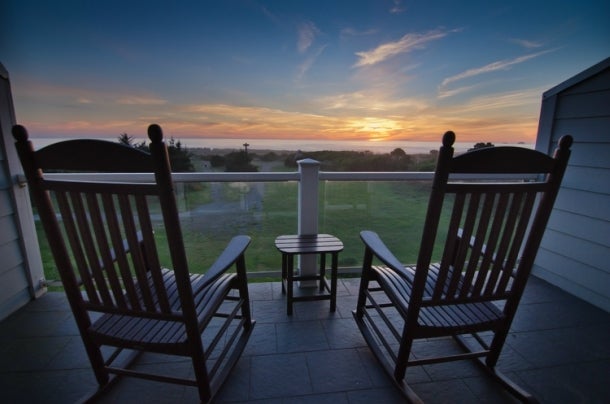 Along the southern Oregon coastline, Gold Beach boasts secluded beaches and abundant adventures, including northbound whale watching (March-May), and "treasure hunting" (February-April). The nearby Rogue River also offers jet boat tours and fishing, while the surrounding temperate rainforest provides ample trails of magical solitude. At the top of TripAdvisor's most popular resorts for the area, Pacific Reef Hotel's spring rates range from $69-$119 for rooms within earshot of the rolling waves. The hotel's recently installed Adventure Theater is also the world's first oceanfront outdoor theater, showcasing footage of local hidden coastal treasures. You won't break the bank dining in Gold Beach either, enjoying authentic seafood (Spinners'; Barnacle Bistro), as well as charming local cafes and coffeehouses.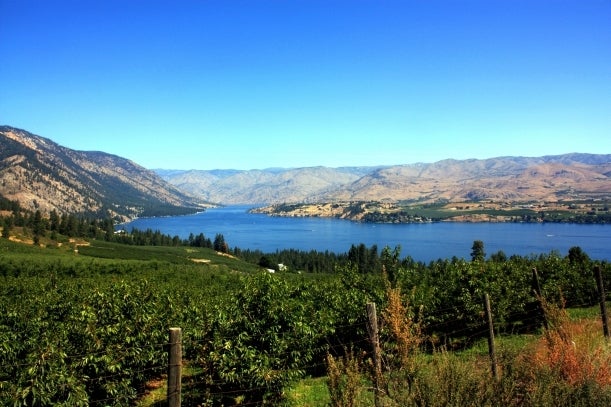 Lake Chelan is a prime destination for fun in Central Washington with a variety of cheap activities and affordable lodging accommodations, It is a prime destination for affordable fun in Central Washington with over 40 different wineries and tasting rooms, multiple golf courses overlooking the lake, and a variety of unforgettable hikes that offer stunning views of the surrounding region, you'll never run out of fun things to do. Located on the Eastern edge of Mount Rainier National Park, visit the Yakima Valley and enjoy the beautiful outdoors at Elk Ridge Campground. The property includes nine updated historical cabins, around $100 a night, and is adjacent to the Nile Valley with plenty of space for hiking, mountain biking, etc. And just a short 40 minute drive South of Seattle, enjoy 5 Things to Do Under $5, hikes, history and beautiful scenery at Mount Rainier National Park and more in Tacoma. Sports fans can catch a Tacoma Rainiers minor-league baseball while animal lovers can see animals up close at Northwest Trek or Point Defiance Zoo and Aquarium.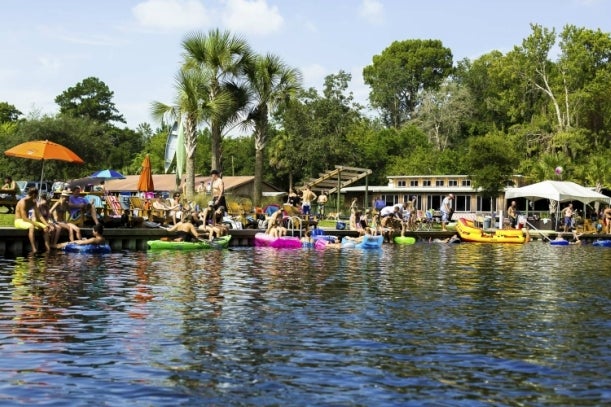 Miami is a hotspot for Spring Break, but you can enjoy attractions like South Beach, the Art Deco district, world-famous nightlife and more for less than expected. Head to South Beach for less than $150 roundtrip using liligo.com and stay in a luxury resort starting from $95/night using travel flash deal site Secret Escapes. A short 50-minute flight south of Miami lies Key West, an island city part of the Florida Keys, and the budget-friendly hotel NYAH ('Not Your Average Hotel'), which offers the "Build Your Own Room" concept with versatile bed and room options starting at $150/night. 20 minutes north of Orlando, FL, Wekiva Island an affordable, off-the-beaten path attraction that is a one-stop attraction that offers canoeing, kayaking paddle boarding, tubing and swimming in and around Wekiwa Springs and the pristine Wekiva River. And for the nature buffs, there is 13 miles of trails provide opportunities for hiking, bicycling, and horseback riding in the Wekiwa Springs State Park. Plus, Wekiva Island offers cabana rentals, starting at $85/night, and drink specials for a fraction of what you'd pay at the well-known attractions.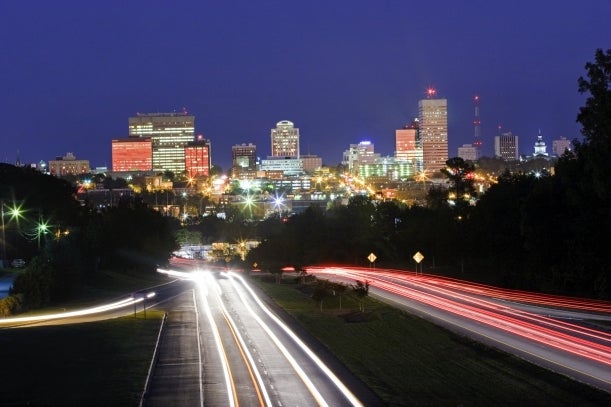 Columbia, SC is an ideal city for traveling on a budget during spring break with an abundance of outdoor playgrounds including Lake Murray and numerous free parks, like Congaree National Park and more. Columbia also offers visitors a CulturePASS combination ticket with admission to three of its top cultural attractions, Columbia Museum of Art, South Carolina State Museum and Historic Columbia, all for a discounted price of $23. In addition, Columbia has a cheaper foodie scene with more than 450 restaurants to choose from and and countless accommodations such as the Aloft Columbia Downtown hotel, with late March rates starting at $149/night. Just a 20 minute drive West at the Eastern edge of Lake Murray, Capital City/Lake Murray Country, SC, offers everything you need for the perfect Spring Break, from boat rentals and paddleboard excursions on Lake Murray, to EdVenture, an award-winning children's museum, to Riverbanks Zoo and Garden, where you can explore Australia's kangaroos or go zip lining above the 170 acres of beautiful land. After days exploring the big city lights, retreat to your waterfront rental home at reserved through Lake Murray Vacation Rentals and watch the moonlight bounce off the still waters of Lake Murray in Capital City/Lake Murray Country.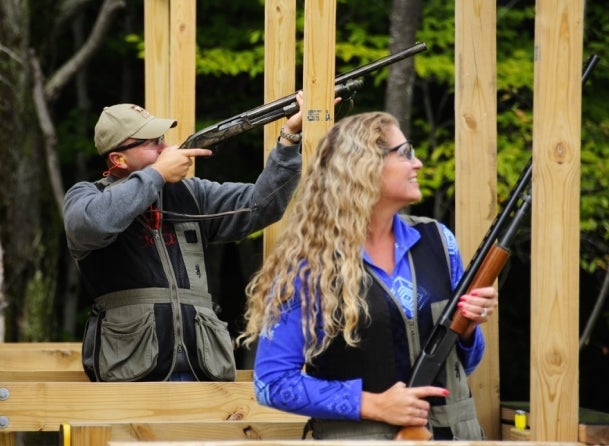 Appalachian Mountain getaway
Situated in the 15-mile-long Canaan Valley in West Virginia's Allegheny Mountains the Canaan Valley Resort is rich in adventure and scenery. Depending on the weather, spring breakers can golf ($39 for an 18-hole round during value season), try their skills at the clay trap shooting range ($25 for shells, clays and instruction) or hike (take the scenic chairlift to the top of the mountain for $7 and hike back down). Stay midweek for the best savings and save 20 percent by choosing the Cabin Fever package. Or, if you have a smart kid, knock $10 off the price of a room for each A on a report card.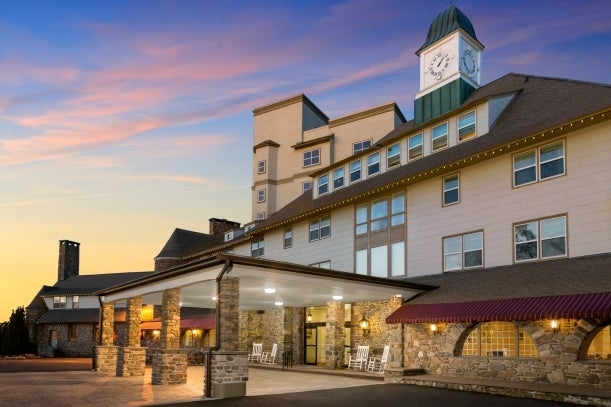 An easy drive from major metropolitan areas including Philadelphia, New York City and Baltimore, the Pocono Manor Resort + Spa is located in the heart of the Pocono Mountains and offers dozens of fun and affordable activities this Spring. As the flowers begin to blossom, here are just a few of the activities offered for couples and families at the four-season resort: Pond Fishing, Mountain Biking, Golfing, Indoor Basketball, Guided Golf Cart Tours, 5-Stand Shoot, Recreational Biking, Hiking and Walking trails, Horseback Riding, BB Gun Range, Indoor Tennis, Trap Shooting and Archery. In addition to rates as low as $109/night, the Pocono Manor Resort + Spa also offers discounts for AAA and AARP members, as well Government and Military personnel - subject to availability.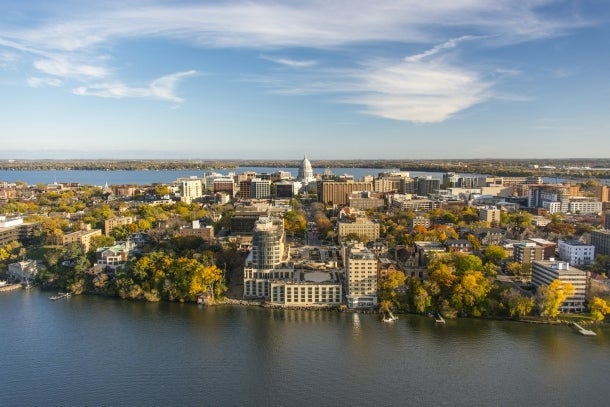 The capital city in the state of Wisconsin is a great place to make any travel budget stretch further because along with world-class locally-sourced food for a great price, so many of their attractions are free. Visit the iconic state Capitol building (celebrating its 100th anniversary this year), an array of museums or traverse their hundreds of miles of hiking trails at no charge. And, if you want to experience why Madison was the voted Fittest City in the US by FitBit in 2016 and is a platinum certified biking community, for a small fee you can rent a bike or B Cycle and see for yourself. Home to the new AC Hotel along with other lodging options, Madison is a college town ripe with budget-friendly accommodation.
Popular in the Community