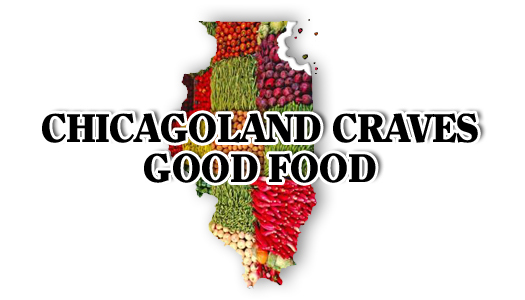 The local food movement sure is cooking in Chicagoland. While we live in one of the most plentiful food generating regions, it's estimated a paltry 6% of our produce is grown in Illinois. Soured by food that travels over 1,000 miles to plate and is questionably produced to begin with, consumers are demanding locally sourced, organic food big time. Lagging supply has created tremendous opportunities in rebooting our local food system. This means choosing better ways to grow, process, deliver, distribute, serve and sell our food -- a win-win for healthier people, communities, the environment and the economy. Here's a taste of the Big Onion's good food strides so far:

Cultivating Markets
Every neighborhood needs access to fresh, nutritious fruits and vegetables. Fortunately, Chicagoland has a growing list of grocers, CSAs and farmers markets available to buy local sustainable food, ranging from the celebrated Green City Market to neighborhood stands. In 2013, Mayor Rahm Emanuel announced that the number of low-income Chicago residents living in food deserts had declined by 21% since 2011 and he is committed to eliminating food deserts in the city by 2020. Fertile efforts have included the expansion of markets in food insecure areas, coupled with education outreach. This summer, Walgreens finished installing fresh produce "food oasis" in 50 food desert stores. Another gamechanger is Whole Food's upcoming location in Englewood.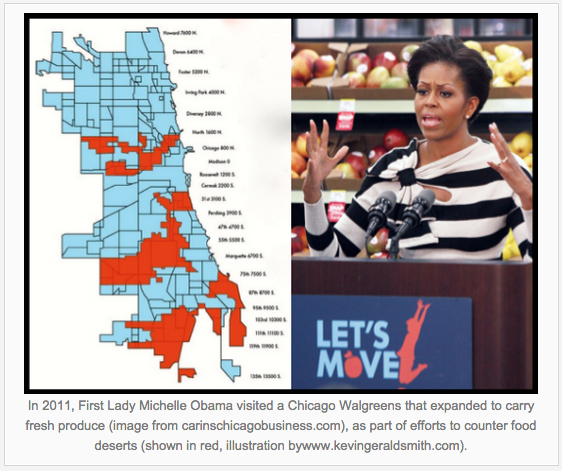 Farms and Farmers Plowing Forward
City Farms has been converting vacant city lots into productive farmland for over 40 years in Chicago. More recently, an influx of urban farms has sprouted citywide. Organizations such as Growing Power, Windy City Harvest, Growing Home and Angelic Organics Learning Center are not only producing local, organic food, but providing intensive training to a crop of new urban farmers. Alternatives to conventional agriculture are also taking root outside of Cook County. The Liberty Prairie Foundation's Farm Business Development Center supports new farmers by providing affordable access to certified organic land and introducing experienced mentor farmers. Wilmette-based Iroquois Valley is nation's first private equity firm to connect investors with organic farmland transitioned by local family farmers.




Indoor Harvests
Farms are moving indoors thanks to technology. Farmed Here, in Bedford Park, is considered one of the nation's largest indoor vertical farms. Using aquaponics, organic greens are grown soil-free under LED lights, fed with water in tanks enriched by tilapia. The Plant, a net-zero energy vertical farm and business incubator also houses aquaponic growing systems. O'Hare features the first aeroponic garden at an airport in the world. Vegetables and herbs produced in 26 root-misting towers are consumed at airport restaurants. All of these facilities reap the benefits of year-round production, water efficiency, insect-free crops, and the avoidance of droughts and floods.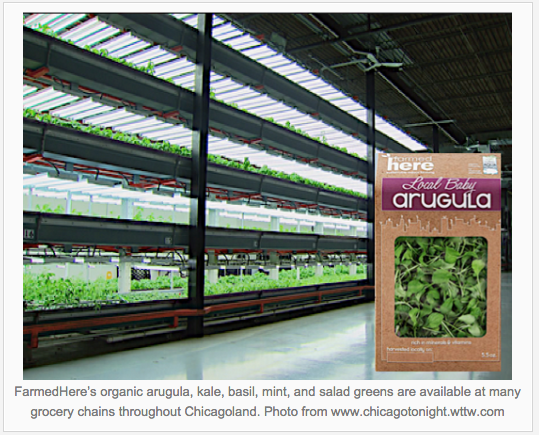 Propagating Planters
During wartime in the 1940s, citizens planted 20 million Victory Gardens, which produced 40% of the vegetables consumed in the US. After many unproductive years, growing food is back in style. At homes, schools, congregations, neighborhood plots, corporate campuses and even golf clubs, folks are transforming outdoor spaces into edible havens. Everything under the sun - including garden patches, living walls, fruit trees and even chicken coops and beekeeping - is back on the table. Food Patriots are enjoying all the homegrown benefits - better freshness, taste, health, economics, nature connection, community building and fun!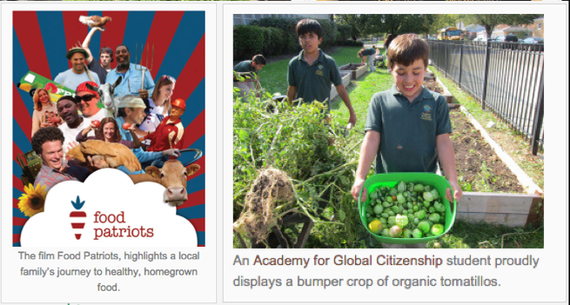 Appetizing Enterprises
Local and organic food is a hot, fast growing, multi-billion dollar industry. And Chicagoland entrepreneurs are hungry to meet the growing demand. Notice the rise of farm-to-table restaurants, microbreweries and distilleries, coffee roasters, artisanal food producers, composters, urban ag, aquaponics... Watch out for Local Foods' fab new Lincoln Park space coming soon. It will be Chicago's first wholesale distributor and retailer of strictly local food from the Midwest's finest farmers. Many more good food innovators and businesses to come.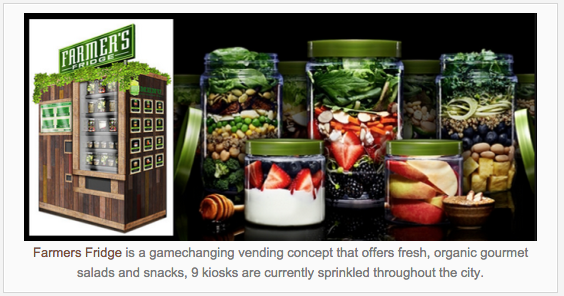 Nurturing Mentors and Investors
For over a decade, Family Farmed has been bringing together farmers, food businesses, investors, policymakers, and others engaged in expanding a robust Midwest Good Food cluster. Last fall, they launched the Good Food Business Accelerator to prepare food and farm start-ups for primetime. As a recipe for success, selected fellows are provided with mentoring, resources and connections. To bridge financing barriers, the Good Food Financing and Innovation Conference offers a forum for businesses to pitch their ideas, and investors to learn about new businesses. Since 2011, the Sustainable Local Food Investment Group (SLoFIG), an angel network with 27 members, has focused on businesses along the food supply chain. So far they have invested $1.2 million in multiple projects. Venture funds and private equity investors have also become increasingly active in Chicago's sustainable food space. On a smaller scale, Seed Chicago curates a Kickstarter page to crowdfund food projects.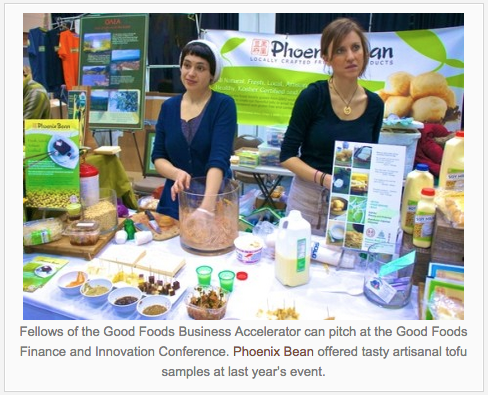 Palate-pleasing Chefs and Restaurateurs
For years, Chicago chefs have influenced our culture's appetite for local, sustainable food. In the early '90s, icon Charlie Trotter brought notoriety to organically grown, city-sourced Cabrini Greens vegetables, lauding it's superior flavor. Pioneer Rick Bayless has long served locally grown food at his restaurants, awarded grants to small Midwestern farmers, and served as a Chefs Collaborative change agent. Bringing home local and organic, Michael and Helen Cameron grow produce on-site at Uncommon Ground, named "the greenest restaurant in America" and now operate Greenstar, Illinois' first organic brewery. The Green Chicago Restaurant Coalition, Green City Market, Edible Chicago, The Local Beet and Slow Food showcase our city's sustainable chefs and restaurants.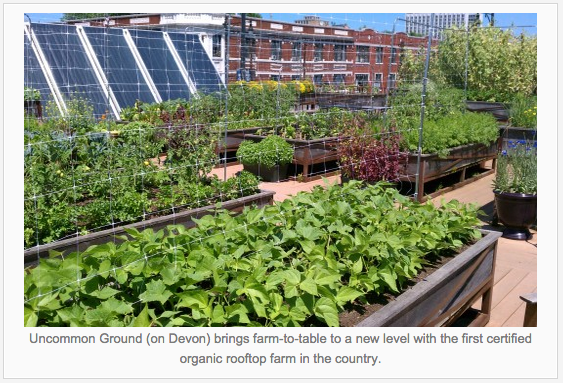 Taste for Transparency
The more we know about our food, the healthier it tends to be. However, it's not always easy for consumers to clearly digest the genetic modifications, pesticides, antibiotics, processing chemicals, synthetic ingredients or origin of our food. We have a right to know what we are eating. One positive step would be passing the GMO labeling bill in the Illinois legislature. Sustainable food producers go to great effort to inform consumers of their production profile. And many Chicagoland grocers, restaurants and producers now commonly share how and where food was grown.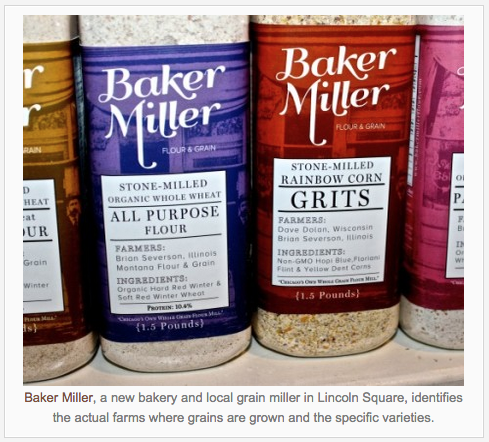 Feeding the Ecosystem
A cornucopia of public, private and non-profit partners have been working to improve the way we eat and strengthen the Chicago foodshed. The Chicago Metropolitan Agency for Planning's GOTO 2040 regional plan, echoed by the City of Chicago's A Recipe For Healthy Places, calls for facilitating local food production, increasing access to healthy food and raising awareness. In parallel, Fresh Taste was formed by Chicago-region foundations to catalyze change. This noteworthy funder collaborative works to strategically address systematic gaps in the local, sustainable food system. To date, members have collectively awarded over $14 million in grants to support good food initiatives.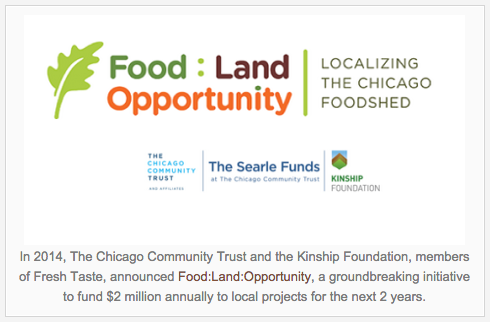 Scrumptious Celebration
Starting 11 years ago, folks throughout our local food system have been uniting at the annual Good Food Festival & Conference, this year coming on March 19-21 at the UIC Forum. Organized by Family Farmed, the event includes the Good Food Financing & Innovation Conference, Good Food Trade Show, School Food Summit, Food Policy Conference, Localicious tasting party and consumer-focused Festival with an impressive lineup of exhibitors, speakers, DIY workshops and chef demos. Nearly 5,000 people attend including farmers, food businesses, restaurateurs, policy makers, and consumers. For networking, learning, changemaking or sampling, this foodie fest takes the cake!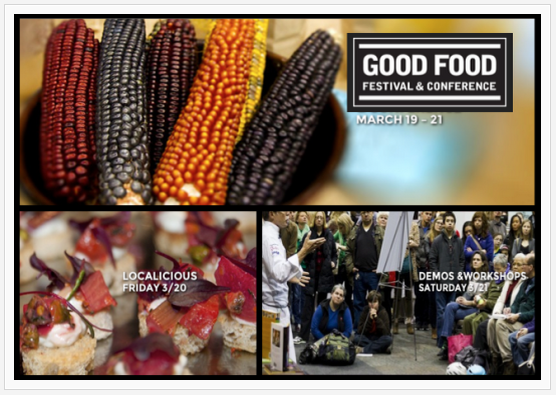 Now go explore these good food transformers and show them some love! And let's keep pushing for a vibrant, sustainable food system in Chicagoland.
Calling all HuffPost superfans!
Sign up for membership to become a founding member and help shape HuffPost's next chapter