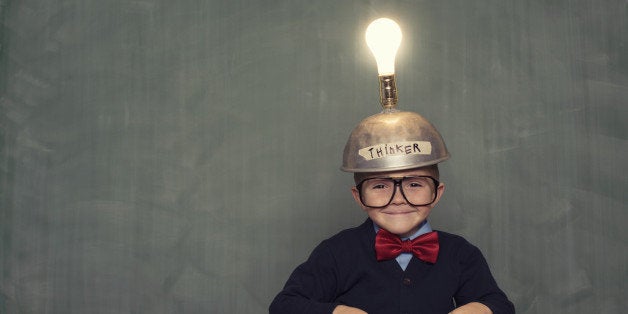 Given all the interest in--and confusion around---the topics of brain training, neuroplasticity and brain health, let's debunk ten myths that remain surprisingly popular.
MYTH 1. Genes determine the fate of our brains.
Fact: Lifelong brain plasticity means that our lifestyles and behaviors play a significant role in how our brains (and therefore our minds) evolve physically and functionally as we get older.
MYTH 2. Medication is the main hope for brain health and enhancement.
MYTH 3. There's nothing we can do to beat Alzheimer's disease and cognitive decline.
MYTH 4. There is only one "it" in "Use it or Lose it".
Fact: The brain presents many neural circuits supporting a variety of important cognitive, emotional, and executive functions. Not just one. (Which is one of the reasons we should stop thinking about magic pills and silver bullets)
MYTH 5. We are what we eat (often interpreted as "I need to take brain supplements").
Fact: We are what we do, think, and feel, much more than what we eat. Those brain supplements? Unless taken as directed by a doctor to address a known deficiency, they don't seem to work.
MYTH 6. Intervention XYZ can help reverse your brain age 10, 20, or 30 years.
Fact: The concept of "brain age" is a fiction. Some brain functions tend to improve, and some to decline, as we get older. Nothing can be said to "reverse brain age" in a general sense.
MYTH 7. There is a scientific consensus that brain training doesn't work.
MYTH 8. Brain training is primarily about videogames.
MYTH 9. Heart health equals brain health.
MYTH 10. As long as my brain is working fine, why should I even pay attention to it?
Related