Whether sweet and fruity, fresh and clean, or rosy, the right fragrance or scent easily evokes a memory, sets the right scene, or simply makes you smell damn good. We asked some of our favorite beauty editors, bloggers, and beauty enthusiasts on Instagram what their go-to aroma is and why they love it.
"I was introduced to this bespoke line of fragrances called Memo Paris a year ago and I've been obsessed ever since. I love scents that invoke strong feelings -- and this collection definitely delivers. The company's "Inlé" perfume reminds me of my travels and the spirit of self-discovery. Whenever I wear the bergamot, jasmine and mint-infused scent it helps me escape a bit from reality and dream a little more. And we should never stop dreaming!" - Julee Wilson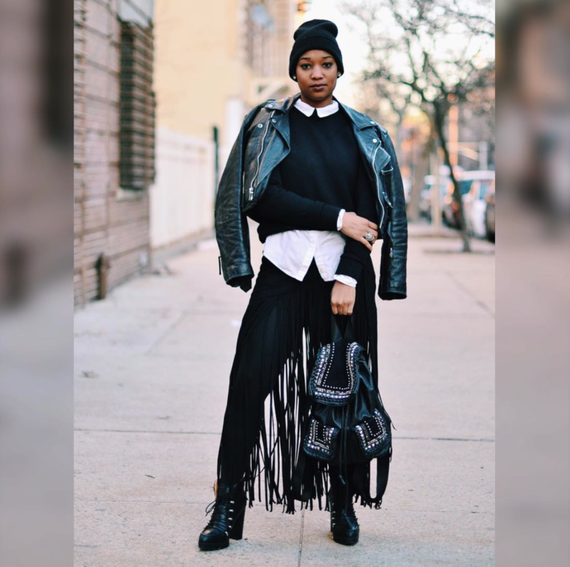 instagram.com/niag

"My favorite fragrance at the moment is "Flora" by Gucci. It's sweet but not overpowering and smells fresh and light." - Nia Groce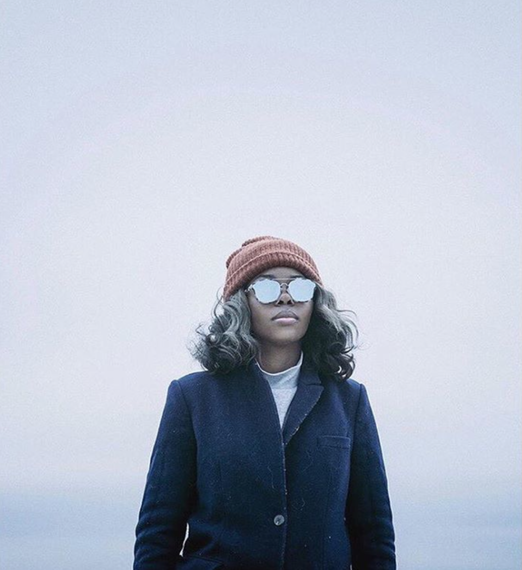 instagram.com/clothesconscience

"My favorite fragrance is by Jo Malone London called Rose Water and Vanilla. I love this fragrance because it has a floral and vanilla scent that's perfect for a woman with a hint of musk. It's actually a cologne intended for men but feel like it is a perfect signature scent for me, a woman who hates being labeled." - Tanya Jean-Baptiste
"My favorite fragrance is Marc Jacobs Daisy Blush. I love clean floral scents and this fragrance is perfect for the spring." - Georgette
"I never wore fragrance until I came across "Venetian Bergamot" by Tom Ford. It reminds me of how I envisioned Italy, which is a place I've always wanted to go. It smells like a mixture of citrus and florals and makes me feel and smell elegant." - Deacery
"My all time favorite fragrance is Hanae Mori's Butterfly. It was one of the first I was introduced to as a young woman in college. I love how it contains strawberries and almonds, a combination that gives the impression of vanilla. It's strong but not overpowering and works all year. I stopped wearing it for a long while, then I resurrected it for my wedding. It's a scent that my husband always loves and recognizes because I was wearing it the night we met. That makes it even more special to me." - Abi Ishola
I'm in LUST with Gourmand Pistachio Brulee Hair + Body Mist! I like to spritz it onto my body when my skin is slightly damp after showering. The warm notes of vanilla bean and pistachio appeal to my sensual side, while the lush blend of gardenia and coconut add a burst of freshness." - Dana Oliver
"Every year, I have to buy this one perfume even though it's been discontinued for a while, [laughs]. It's called My Insolence by Guerlain. That's definitely my signature fragrance. But a new scent I love right now is Prive by Giorgio Armani." - Beverly
"I'm always on the lookout for new fragrances to incorporate into my beauty routine. Although I've stumbled upon several signature perfumes over the years such as Victoria Secret's Very Sexy, Chloe's Love Story, and Dolce & Gabanna's Floral Drops, DKNY's My NY is my go-to and all time favorite. To me, this fragrance celebrates modern femininity with its fresh, smooth, warm, and sweet fruity-floral blend. I love spritzing this perfume on after getting dressed because it adds the final touch to my outfit. Even on the days that I'm dressed down its transformative powers makes me feel confident, sophisticated, polished, and ready to conquer the world." - Fellisia Robinson
"I'm using Black Opium by YSL right now. It's a commanding scent but still light and feminine, if that makes sense. It's strong but dainty."