With all the corn fields in Illinois, you know there has to be some pretty awesome corn maze designs.
As you might have heard, an international architecture and design publication recently ranked the world's top 10 best mazes in 2015, and No. 2 can be found right here in Illinois. But there are plenty more mind-blowing designs that deserve some recognition, so we've compiled a list of nine more.
In no particular order, here are five of the craziest corn mazes we could find. Check out Reboot Illinois to see the other five, including the one that was ranked second best in the world.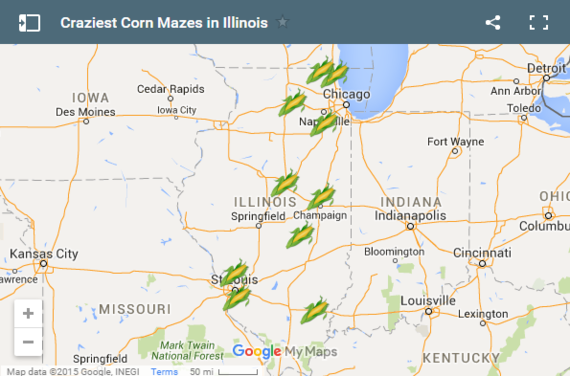 1. Kroll's Fall Harvest Farm | Waukegan

Nothing says fall like a big ole' turkey carved into giant a corn maze. The pathways are flattened and covered with wood chips so they're baby-stroller friendly.
2. Jonamac Orchard | Malta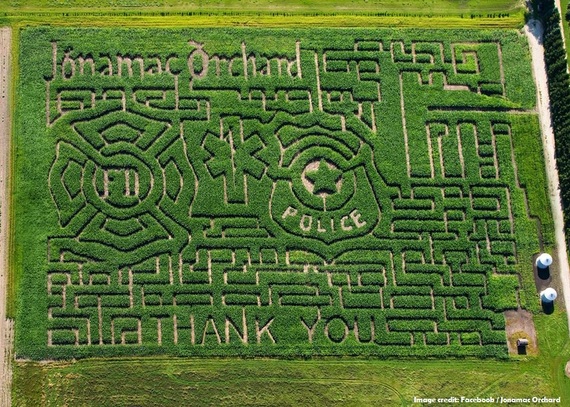 Jonamac Orchard in Malta honors first responders everywhere with this 10-acre corn maze complete with two bridges and three miles of trails.
3. Great Godfrey Corn Maze at Glazebrook Park | Godfrey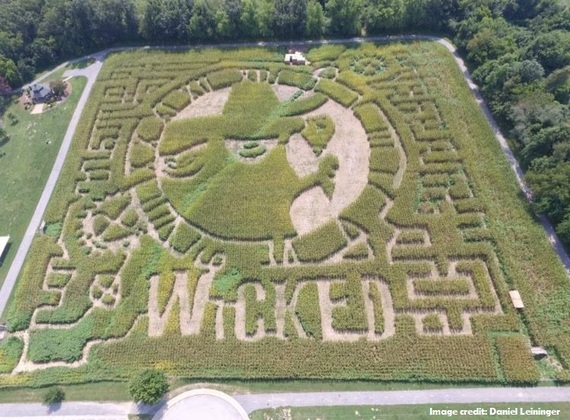 With the popular play "Wicked" coming back to the Fabulous Fox Theatre in St. Louis this December, neighboring Godfrey, Ill., showed some cross-border love by designing this corn maze to promote the musical's return.
4. Fredbird Corn Maze at Eckert's Millstadt Fun Farm | Millstadt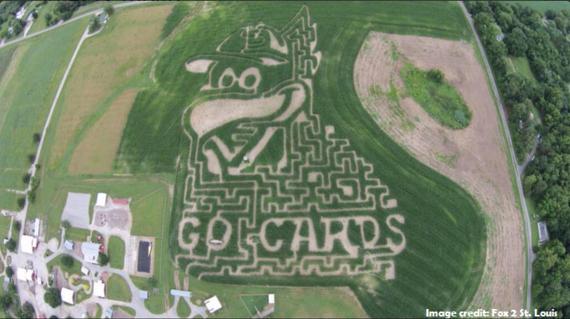 It might be hard for Chicago Cubs fans to stomach this one: a 10-acre, redesigned corn maze rooting for the Cub's NL Central Division rival, the St. Louis Cardinals.
5. Buxton's Garden Farm Corn Maize | Sullivan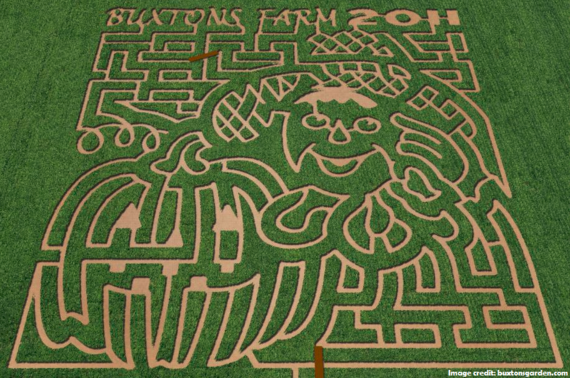 This corn maze at Buxton's Garden Farm in Sullivan definitely will challenge your navigation skills -- good luck!
Sign up for our daily email to stay up to date with Illinois politics.
Calling all HuffPost superfans!
Sign up for membership to become a founding member and help shape HuffPost's next chapter