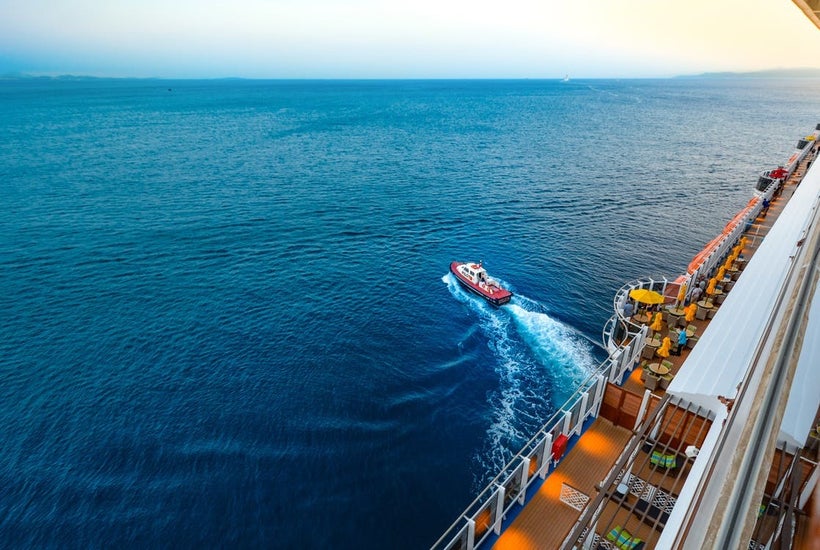 The days when cruises consisted of old people sitting by the pool are gone. Catering to the adventure-savvy, some of this year's newest cruise ships feature multimedia water slides, salt and snow spa rooms, oil-infused spritz showers, offshore bike excursions, virtual reality experiences, zip lines, and race car tracks.
Below, I've listed ten cruise ship amenities that accommodate the adventurous traveler's craving for thrills.
1. Multimedia Water Slides
On the MSC Seaside, which made its maiden voyage in December 2017, waterslides are about more than going fast and getting splashed. There's an interactive game on these slides that blasts music and requires you to press corresponding colors on your slide mat (which is kind of like a sled for snow) as you speed through the tubes.
When you reach the bottom of the slide your score is ranked on a screen with everyone else's who played that day, adding more motivation to run up to the top and slide all over again.
2. Simulated Skydiving at Sea
On Royal Caribbean's Anthem of the Seas and other Quantum-class ships, guess can spend sixty weightless seconds in a wind tunnel. RipCord by iFly is a skydiving simulation experience in which participants get to "fly" in a wind machine, aided by an experienced instructor. You'll get a suit, goggles, and a chance to attempt a flip or a twirl. Read more at Cruise Critic.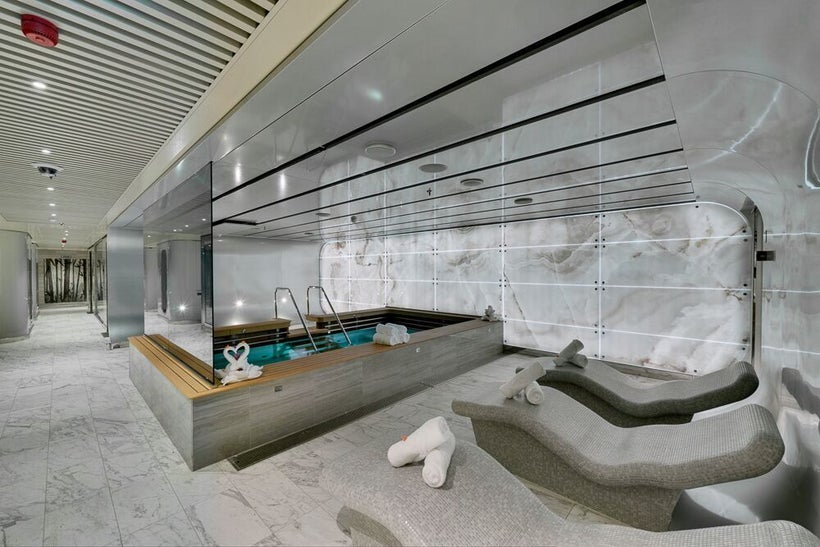 3. Geysers, snow rooms, and emotional showers
Think a fancy Korean spa, but on a ship. The MSC Seaside has marble geysers that spray water vertically around you, rooms with snow on the walls where you can literally cool down, a host of hot baths and saunas, and showers that spritz you with essential oils while they change colors to match your mood.
The result is a private spa experience that will take you far away from even the vacation you were previously on.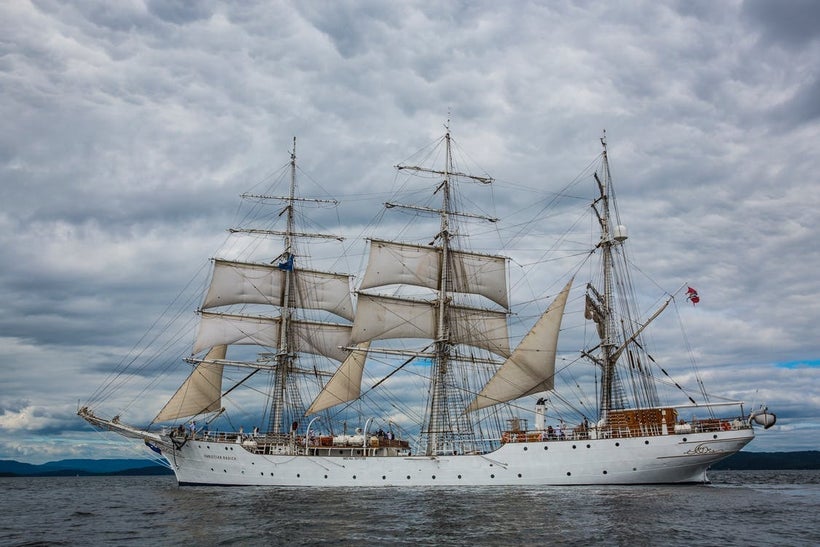 4. Masts that you can climb
This fall, Star Clippers' Flying Clipper will sail the Caribbean. It's the largest five-masted ship in the world, and those not afraid of heights can actually climb its masts. The Flying Clipper is modeled after an early 20th-century French sailing ship, so you can traverse centuries while you reach new heights.
5. Race Tracks
The Norwegian Bliss is home to the longest race track at sea. At nearly 1,000 feet, the two-level track allows racers to four speed settings reaching up to 30 miles per hour, and a special 'turbo boost' available on each lap. Though the go-karts are manufactured by RiMo Germany GmbH, they are electric; speakers attached to the cars' accelerators mimic the sound of a real engine.
The Norwegian Bliss is set to launch in June 2018.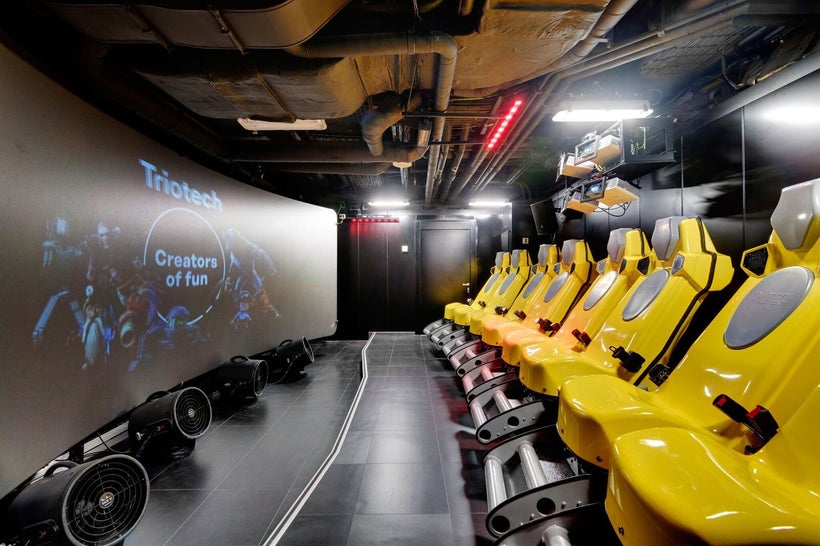 6. Virtual Reality
If you've ever wanted to drive an F1 simulator, battle zombies, or save New York City from an apocalypse, the MSC Seaside's virtual reality experiences are the stuff of your dreams. The Seaside has a full-replica race car that you can virtually drive along an actual course via video. The nearby XD theater allows visitors to strap into a moving chair and shoot at zombies in addition to other extraterrestrial and terrifying creatures. From the hurtling seat to the room-sized screen, this simulation feels a little too real.
7. Diving Drones
This one is virtual reality augmented with, well, real-time reality. To paraphrase the words of Steven Biersack, an expedition leader for the Norway-based cruise line Hurtigruten: cruise ships are already exploring the sea, to have a view underneath the surface would be a great feat.
Hurtigruten has made it happen. They provide guests with "movie masks" that display real-time footage from deep-sea diving drones. While you sit on board, you can visually experience the nature, animals, and even underside of glaciers on the ship's arctic and antarctic route. According to Bloomberg, "the drones can dive down to 150 meters in waters that are often too cold for human plunges—and are equipped with four thrusters and a wide-angle video camera adapted for low-light conditions. All that content gets streamed in real-time to screens around the ship (even to your personal devices), so you can virtually join a pod of whales while sipping a martini or lying in bed.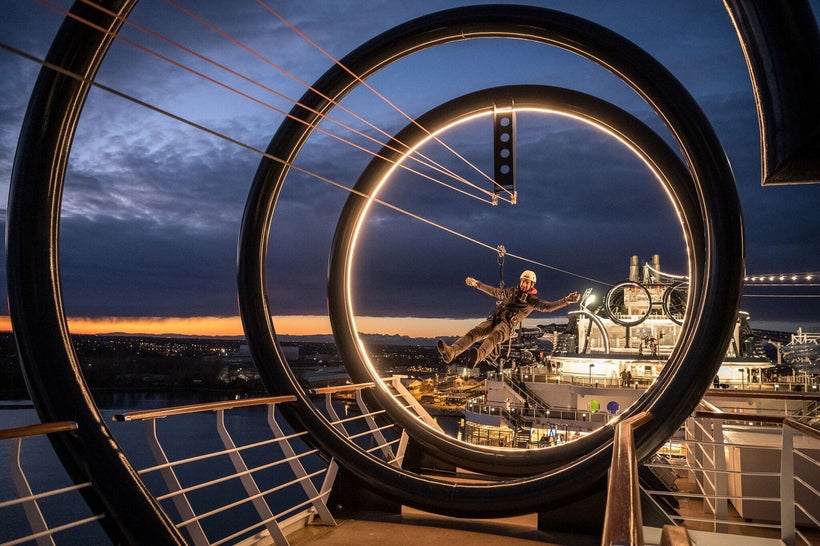 8. The Longest Zip Line at Sea
The MSC Seaside offers more outdoor space per passenger than any other ship at sea, (and, at 5,179 passengers, that's a lot of space). But not all of it is allotted to land. Passengers can enjoy two 344-foot zip lines that stretch from the nineteenth to the sixteenth floor of the ship. You'll glide through a heliport and over pools and a tennis court on these, the longest zip lines at sea.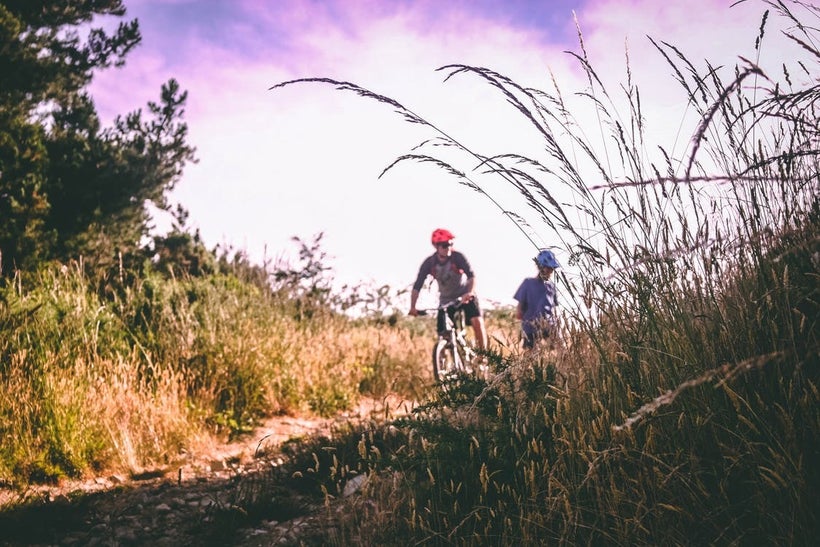 9. Bike Excursions
In addition to trekking, snorkeling, kayaking tours, and 4x4 adventures, the MSC Seaside also offers bike excursions ashore. And they're not all scenic rides around time. The Antigua island-loop excursion, for instance, which comes with a cautionary note to take into account its physical components, includes climbs on electrically powered bicycles that cover roughly 25 miles in elevation. Another excursion in Saint Thomas covers 19 miles of distance and 2,460 in elevation. Luckily, at the end, there's time to enjoy swimming, sunbathing, and drinks on the island.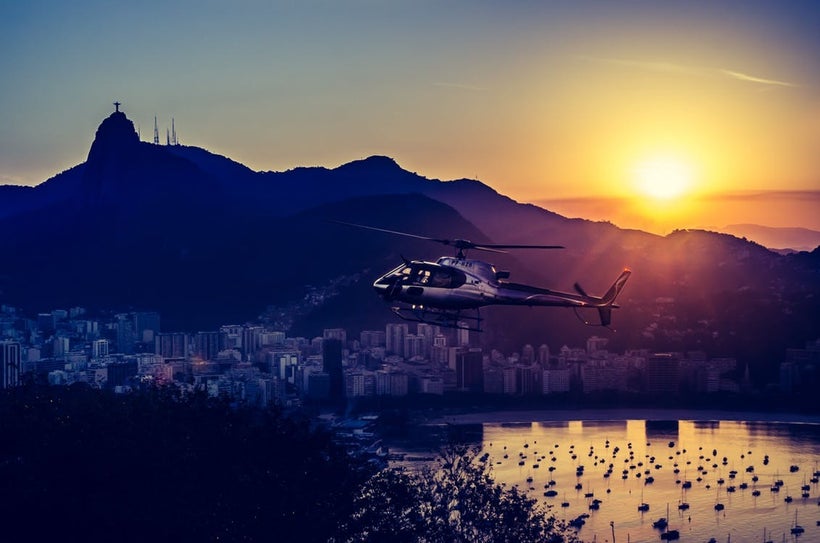 10. Helicopters and Submarines
Scenic is a river cruise line, but its newest ship, coming this summer, brings adventure to the ocean. There are two helicopters and a six-passenger submarine on board, but perhaps more interesting is the cruise line's destinations. Truly adventurous travelers will have the option to sail to Antarctica and the Arctic.
Calling all HuffPost superfans!
Sign up for membership to become a founding member and help shape HuffPost's next chapter
This post was published on the now-closed HuffPost Contributor platform. Contributors control their own work and posted freely to our site. If you need to flag this entry as abusive,
send us an email
.