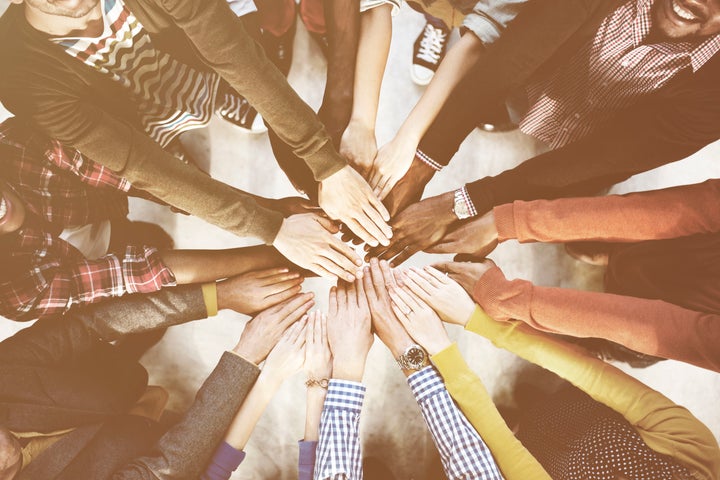 "I used to believe that culture was 'soft,' and had little bearing on our bottom line. What I believe today is that our culture has everything to do with our bottom line, now and into the future." - Vern Dosch, author, Wired Differently
"Corporate culture is the only sustainable competitive advantage that is completely within the control of the entrepreneur." - David Cummings, Co-Founder, Pardot
Company culture has been a fairly hot topic over the past decade. Employers want to create a workplace that people compete to work at like Google - and avoid building a toxic culture that seems to create a fresh PR nightmare monthly, like a certain on-demand company we won't bother to name.
The thing is, "good" company culture can be a lot like charisma - it's easy to recognize when someone has it, but difficult to pin down exactly what creates it. However, if there's one thing about organizational culture I can say with total certainty - it would be that creating it is a top-down effort.
So, in the hopes of inspiring your leadership team to live the culture they want to create, I've put together this list of 10 inspirational quotes about company culture(with a few bonus quotes).
1. "To win in the marketplace, you must first win in the workplace." - Doug Conant, Former CEO, Campbell's Soup
2. "When people go to work, they shouldn't have to leave their hearts at home." - Betty Bender, Former President, L.A.M.A.
3. "If you are lucky enough to be someone's employer, then you have a moral obligation to make sure people do look forward to coming to work in the morning." - John Mackey, CEO, Whole Foods Market
4. "You can build a much more wonderful company on love than you can on fear." - Kip Tindell, Former CEO, The Container Store
5. "On what high-performing companies should be striving to create: A great place for great people to do great work." - Marilyn Carlson, Former CEO, Carlson Companies
6. "Being a great place to work is the difference between being a good company and a great company." - Brian Kristofek, President and CEO, Upshot
7. "There's no magic formula for great company culture. The key is just to treat your staff how you would like to be treated."- Richard Branson, Founder, Virgin Group
8. "Customers will never love a company until the employees love it first."- Simon Sinek, Author, Start with Why
9. "Over the years we learned that if we asked people to rely on logic and common sense instead of on formal policies, most of the time we would get better results, and at lower cost."- Patty McCord, Chief Talent Officer, Netflix
This last one is actually a mix of two quotes, they just fit so well together it would be a shame to separate them.
10. "Shaping your culture is more than half done when you hire your team. Part of company culture is path-dependent - it's the lessons you learn along the way." - Jessica Herrin, Founder, Stella & Dot (Quote 1) | Jeff Bezos, Founder & CEO, Amazon (Quote 2)
Building your company culture is pretty easy, it's something that happens organically, independent of active thought, as your team learns to interact with one another. Correcting company culture on the other hand can be exceedingly difficult, and often involves changing your own habits first.
I'll leave you with one of my absolute favorite quotes on leadership - and good luck out there!
"True leadership stems from individuality that is honestly and sometimes imperfectly expressed… Leaders should strive for authenticity over perfection." - Sheryl Sandberg, COO, Facebook
Related
Popular in the Community