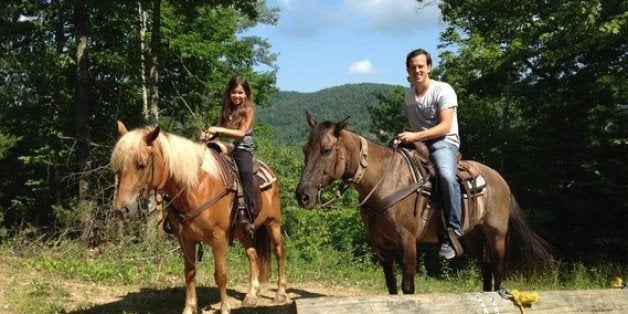 My wife and I grew up in Kansas City. It's a great city, but more than that, it's home. In twelve years of marriage, we've lived in four cities and had children in three of them. Missouri, Tennessee, Missouri again, Florida, Missouri for good. At least we hope so.
As we moved back to Kansas City this past spring, we spent many evenings and weekends looking for our next house. The one where we hoped we would finish raising these kids and create a truckload of memories throughout the years.
We found that house, a 146-year-old, two-story brick home that we had the privilege of renovating. It's within walking distance of the kids' school, some of our great friends, a cute little downtown and our favorite restaurant in the city.
The house we now call home is less than five miles from the one we sold two years ago. So naturally, as we looked for this home, we drove by our old neighborhood on many occasions. We caught up with old friends, saw previous neighbors and even waved to the family that now lives in our old house. The house our kids filled with five years of memories.
One of those memories came bubbling up from our three oldest girls as we came near that house one day, something that to me was a small memory, maybe even an insignificant one: They talked -- raved, actually -- about the times I would take them one at a time on a bike ride to the frozen yogurt store down the street. Less than a mile away and maybe only a 30-minute commitment of my time. But those occasional bike rides, infrequent as they were, have become anchors for our three oldest daughters. They signify a time and a place they remember fondly. A home that wasn't perfect, but was ours. And even though we're only a few minutes away from that place now, it marks an entirely different season for our family.
I'd love to say I hold a weekly date night with one of my daughters. That we have this picture-perfect rotation each month. I'd love to say I'm fantastic at dating my wife -- let alone my daughters. But I make an effort to carve out time with each of them individually when I can.
Call me old school, but these are the years for me to invest in my daughters, listen to their dreams, pay their way, open their doors and cement in their hearts how they deserve to be treated. If I don't teach them this, who will?
It's been trial and error, but here are 10 of my favorite dates with my daughters. As you'll see, not all of these cost a great deal of money. But they do require intentionality.

1. Riding bikes to get ice cream (or whatever).
The secret isn't in what you're going to buy, it's that you're together. Riding a bike changes up the typical rhythm of driving everywhere, a change your daughter will remember.
2. Surprise trip to a very late movie.
Bedtime is a time to be celebrated in our house, a time when Brooke and I actually get to talk. But on occasion, especially on a week night, we rip up the routine. Take your daughter to a late movie, buy her the biggest tub of popcorn and let her sleep in a bit the next morning.

3. Take her to breakfast before work.
Sure, it will require both of you to get up earlier than normal (which she'll be fine with if she knows the reason), but go get her a bagel or a donut. A great start to the day for both of you.
4. Take her out of school early.
It could be for opening day of baseball season or a simple trip to Target. But breaking up the mundane is a great way to spend time together and create lasting memories.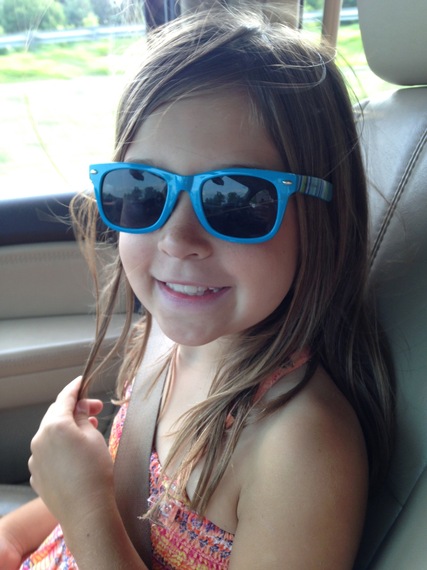 5. Carve your initials in a tree.
Go on a hike and take your pocket knife. Carve your initials in a tree. She'll have a great story to tell her friends and you'll both have a good reason for future trips to the woods.

6. Shoot baskets at the local park.
Even if you're lousy at basketball, put the electronics down and go play a sport together. It's a great teaching moment and forces you outside.
7. Surprise her with tickets to a concert.
You may hate Taylor Swift (confession: I love her), One Direction or the band of the week, but your daughter doesn't. Find her most played songs on her iPod and then get tickets to that show. You'll score huge points on this one, especially if you can keep it a secret.
8. Bring lunch to school and sit at her table.
It can be Jimmy John's or Chick-fil-A, but you'll be a hero if you save her from a sloppy joe or a sack lunch. Plus, you'll hear the real scoop from her friends at the lunch table.

9. Let her tag along.
It really doesn't have to be some amazing, unforgettable journey. Simply get in the habit of having her join you. At Home Depot, on a trip to the grocery store, to pick up a friend at the airport. But when you have her in the car, talk to her. Ask her purposeful questions. Hold her hand.
10. Read a book at the library.
If money is tight this month (we've had our share of those), take her to the library. Find a good book and a quiet corner. Get swept up in a good story together. Maybe a dream will be born.
Our daughters care far more about time with us than they do the stuff we can buy them.
I'm learning to trade my selfish ambition, my phone and my agenda for meaningful time with my girls.