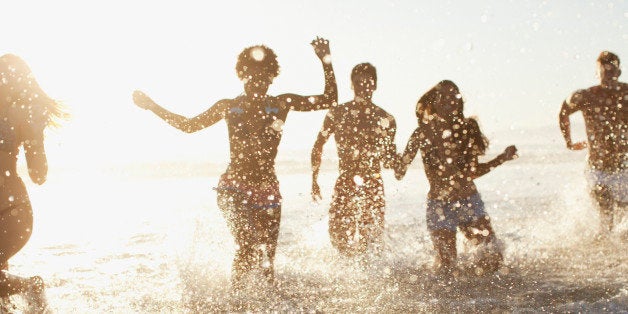 Summer is coming to a close. Now that September is here, with its back-to-school feeling, it's more important than ever to keep our summer selves fresh in our minds.
You know the way summer feels on your skin -- as if you're expanding to the world? You know how you're more open when you've had a retreat, a vacation and you're relaxed? That doesn't have to fade -- you can carry that into your every day. Take that, September.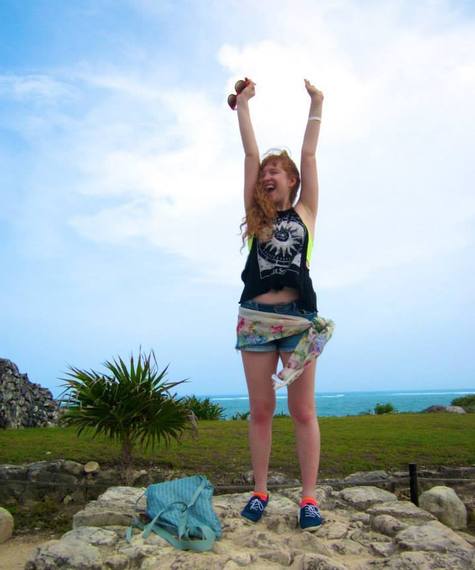 Here are my favorite ways to take a vacation every day:
1. Have a dance party. Do it right now. If you're sitting at your desk, go to the bathroom and jump up-and-down six to 10 times, take a power pose, or do your favorite dance maneuver -- just because.
2. Make 20 minutes a day that are just for you. Stretch, sing, draw, do yoga, meditate, do nothing, go for a walk, scream into a pillow. This is your time, so have a release or just relax.
3. Congratulate yourself each time you complete a task. Working with children, I was struck by just how much I said "good job!" I realized that as I grew up, people no longer said "good job" to me any more, or at least not in the same way. Tell yourself "good job" and "congratulations" when you've completed something, especially if it was something you didn't want to do.
4. Buy flowers for your desk and talk to them. One of the most exciting things that happened when I started practicing Reiki was that I could feel the energy of plants and flowers in a new, deep way. Flowers are listening. The more you give to them the more you'll feel love from them. Plus, summer's wild freedom comes largely from a connection to nature.
5. Paint your nails a crazy new color. Secret tip: the Sephora nail bar is a great place to refresh your look on your lunch break.
6. Call up an old friend and tell her you love her (or him) just because. Tell her all the reasons why. Feel your heart glow at the power of this little action. To recognize and give thanks to the love in your life sees that the love all around you grows.
7. Ask to pet a dog on the street. Spiritual leader Esther Hicks discusses the importance of finding joy every day. In one lesson, she teaches people a process for how to deeply connect to their inner joy. At the end she says, "or just go pet a dog." Animals help us be present, and they bring our hearts to a childlike place of freedom.
8. Send love into your food. In the summer we have time to sit and eat. Farm fresh corn is available. We may be more likely to stop by a Farmer's market and love up our fruits and vegetables. Whenever you sit down for a meal, place your hands over the food and give it a little thanks for the nourishment. Eating is a time of taking in the external world. If you pad your food in happy thoughts, it will integrate much more easily and your body will thank you. The effects of this practice can be profound.
9. Set an intention for your day. What do you want to get out of today? Do you want to feel more joy, openness, success, and abundance? Do you want to love more or experience ease? If we give ourselves a sense of purpose, everything gets easier, especially getting up in the morning. You can check in before bed: "What was my intention?" "What did I learn?" "What did I accomplish?"
10. Look for opportunities to unplug. Whenever, wherever, however. Turn off your phone; don't just put it on silent. If you go to a yoga class, if you're playing with your kids for an hour, if you're at the movies, if you're in a meeting, if you're taking a walk, turn it off. It declares "My time is my time and I'm not available right now," and "I'm fully present in what I'm doing." This is a powerful vacation.
Incorporating just one of two of these into your daily routine can add ease into your life in significant and surprising ways. Little actions such as these will smooth the stress and keep you in touch with your summer joy.
Did you take a break today? Great job!