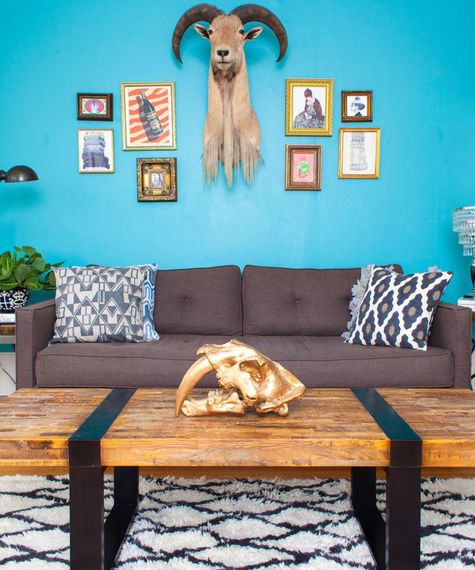 Have you been staring at the same pile of stuff in the corner of your apartment for weeks upon weeks? We're right there with you. While we wish we could just close our eyes and our clutter would disappear, sadly, that's not the case.
Spring cleaning is calling our names. But do any of us have the time to sit and organize every inch of our home? That's where organizing expert Fay Wolf comes in. Wolf has just debuted a book called New Order: A Decluttering Handbook for Creative Folks (and Everyone Else) that's full of millennially minded tips that will help you clean-attack your space. Ahead, she shares a few of her very best strategies.
Stay Where You Are
"Our impulse is to shop for shelves and containers before we start decluttering. NOPE! Kindly stay home and start with the stuff. Once you know what you're keeping, you can buy any necessary organizing products later."
Sorting Bins = Smooth Sailing
"'But where do I begin?' you may say. Start by labeling a few empty boxes, bins, or brown grocery bags with the following category names: donate, trash, shred, recycle, other rooms. Then, those sorting bins can travel with you to any area you declutter. Having a place to chuck things will get this party started right quick."
Other Rooms, FTW
"If you've decided you're decluttering your closet for the next 45 minutes, don't wander off into the kitchen when you find an old fork hidden in your gym bag. (The next thing you know you're washing dishes and eating Cheetos and 'wait, wasn't I purging my closet?' Doh!) Throw things like that fork into a bin called 'Other Rooms' and deliver them later. You'll save loads of time by staying put and completing the task at hand."
Labels Are Cool, Promise
"Rid yourself of the idea that labels are just for obsessive Type-A types. Labeling boxes and bins is just about making it easier on yourself -- nothing more. (They don't even have to look pretty! Sharpies work just fine.) So, for any containers or areas where items are out of view, label like the wind. And make those words specific. Thank yourself later."
Hook It
"Quite possibly the most affordable organizing product out there is also one that can make the most difference in your life. Yup, I'm talking about hooks. You can get them at any hardware store (or a million places online) or opt for fancier ones like the Eames rack pictured here. I've got some hanging right next to my front door for jackets and bags, and a few [in other places]."
Make Use Of Old iPhone Boxes
"I know you probably still have that iPhone or Android box laying around somewhere, because I've discovered tons of them in clients' homes. And I know you also probably have a junk drawer somewhere that's a wee bit out of hand. (We all do.) Do a little drawer purging, separate out items that go together, and then use the open boxes to make clear divisions within the drawer. Checkbook and jewelry boxes work great, too."
Empty Pockets
"Over the years, I've found more than a few things in the pockets of clothing that's being donated. Sometimes I'll find trash, sometimes I'll find a missing earring, and sometimes I'll find cold hard cash. So empty those pockets before passing your stuff along and you might find a sweet reward."
Take A Photo
"Yes, sentimental items are tough to part with. I get it, that corsage bracelet from prom sure brings back all the warm fuzzies. But I'll bet about 90% of the stuff you've got would bring you just as much joy in photo form. Start a digital album for memorabilia, and then donate the actual stuff. Win-win."
Be A Storage Weirdo
"Short on storage space in your apartment? Think outside the, er, container. I'm not a huge cook, so I used to store party supplies (like paper plates and cups) in my freezer. There was a bunch of unused real estate in there, and that's what worked for me. Give yourself permission to store whatever you want wherever you want."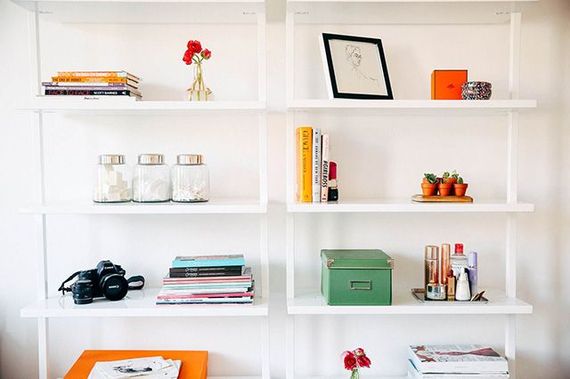 Photographed by Ashley Batz.

Get Empty
"On the flip side, you don't have to fill up all your storage spaces just because you have them. For deep cabinets that stretch back into a black hole, try storing stuff only in the front. Got a lot of drawers? Be an outlaw. Leave one empty. Leave room to breathe."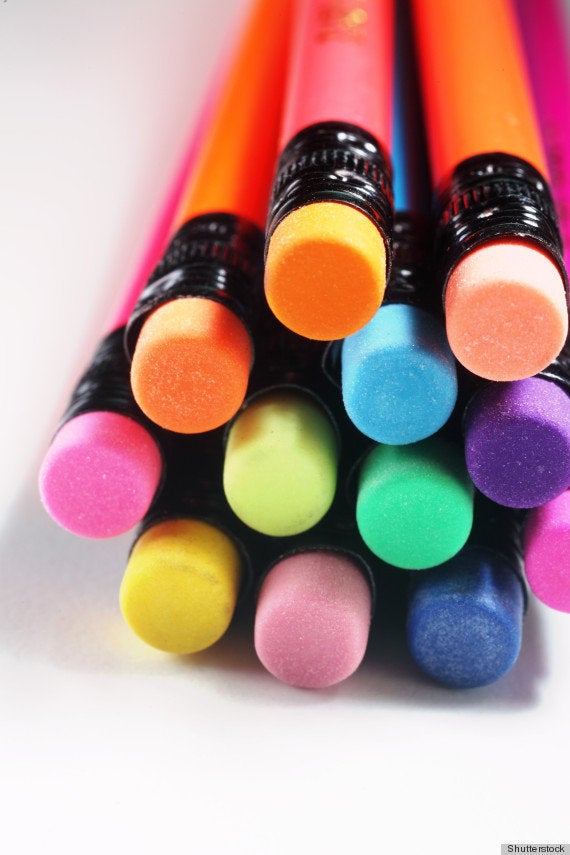 The Best Cleaning & Organizing Tips