The hall, the first space to greet us each time we return home, should ideally be a light-filled, welcoming room with conveniently located storage cleverly concealed from view. Sadly, however, our entrances are often narrow passages with little light and inadequate closet space.
There is hope, however. Check out these 10 ways, from structural alterations to decorative touches, to improve how you can both capture and reflect light in a hall of any size.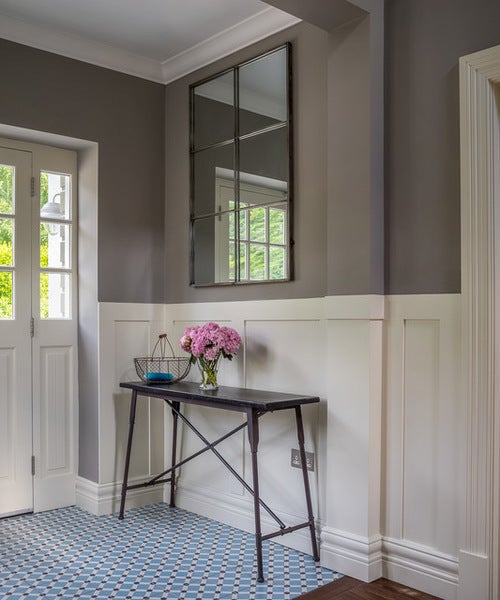 1. Try a mirror. The simplest of solutions — a strategically placed mirror — will amplify your space and bounce around whatever light is available to best effect. Position the mirror to reflect both natural light and, if possible, another key feature in the space, perhaps a piece of art.
2. Add glass upfront. The best way to deal with issues of darkness is to introduce more natural light. Even the smallest panes in the front door or side panels will help here. Use opal or frosted glass where there are privacy or security issues.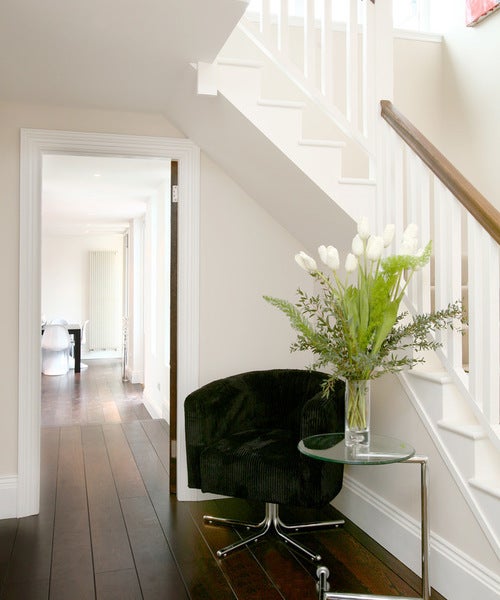 3. Brighten the balustrade. A natural wood balustrade can appear to eat precious light. Painting the balusters white will both soften the overall effect of the stairs in the hall and enhance light reflection.
For those reluctant to paint wood features, bear in mind that painted wood is still wood, with its own aesthetic.
4. Or go transparent. If you're planning major work, replacing the traditional balustrade with one made of clear glass will offer an even greater flow of natural light.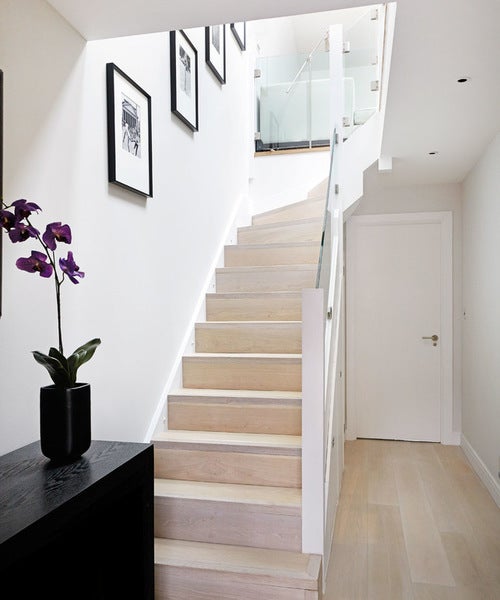 5. Look up. Light from above is powerful and transforming. In fact, skylights, or roof lights, can be three times more effective at bringing in light than regular windows, according to the United Kingdom's National Association of Rooflight Manufacturers. Investigate whether your roof profile allows the fitting of a skylight over your first floor landing. Combined with light-reflecting decor, this could allow your hall at ground level to be constantly flooded with natural light.
6. Steal light from the side. If your home is detached, it may be possible to steal some light from the side.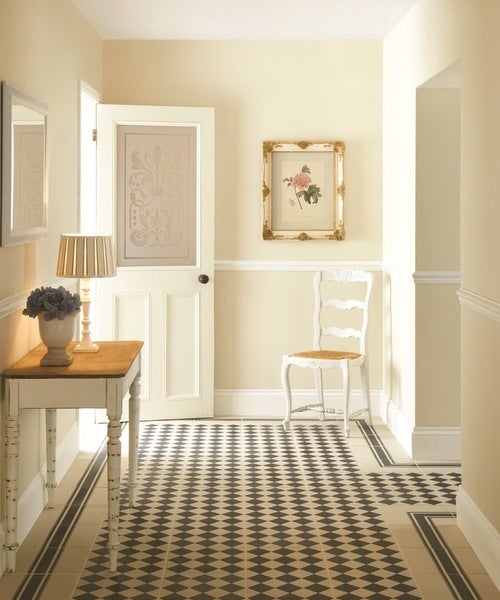 7. Borrow light from an adjacent room. I've already touched on this with the idea of an internal window, but for something less structural, use doors with clear or translucent glass between the hall and any adjacent rooms. This will allow natural light to flow through the entire ground floor.
Single-panel glass doors work well in both period and contemporary homes. Again, opal or frosted glass will allow for privacy where appropriate.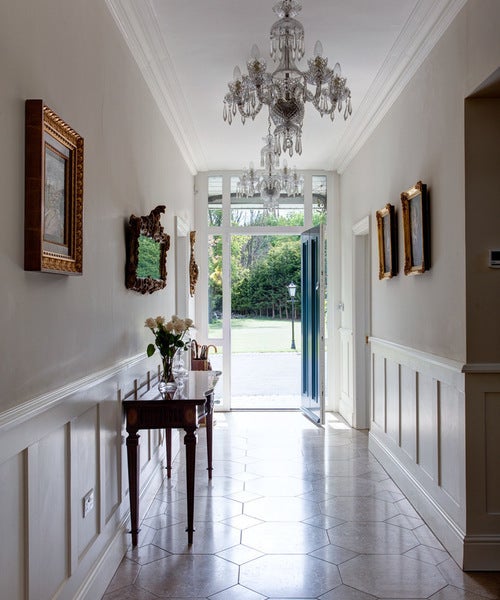 8. Go Nordic. The Scandinavians are surely masters at maximizing light. They show us how the simple act of painting wood floors can bring airiness to any space. Choose from a range of specialist floor paints available to achieve a quality finish that will improve with age.
9. Step lightly. It's essential to adopt a light palette when choosing colors and finishes for your dark hall. White floor tiles can work wonders here. In particular, tiles with a low sheen will reflect light beautifully.
A recessed mat well at the front door is vital for dirt management, and you could also add carefully selected runners to provide additional dirt management, color and texture as needed.
10. Paint it white. A hardwood door will absorb light and add to the general sense of gloom. Paint the internal face of the door white to reflect light and transform the ambience of any hall. This works well even where the door has no glass.
Choose a color you cherish for the outside of the door to add to that important sense of welcome.
Calling all HuffPost superfans!
Sign up for membership to become a founding member and help shape HuffPost's next chapter
This post was published on the now-closed HuffPost Contributor platform. Contributors control their own work and posted freely to our site. If you need to flag this entry as abusive,
send us an email
.