You're one Seamless order away from insolvency, yet the travel bug continues to nibble. So how to wander the planet without worrying about the bottom line? Believe it or not, there are still plenty of global destinations where you can get by on $25 a day or less -- and yes, we're talking both accommodations and food (lunch and dinner, since a lot of hotels and hostels will feed you breakfast).
Sometimes you have to be creative and sometimes you just have to follow the strength of the USD. But if you're willing to use your room as a lily pad rather than a crash pad and forgo your trendy bougie resto proclivities, you can stretch your dollar to illogical extremes. Just try to use points to fly there.
Phnom Penh, Cambodia
Cheapest night accommodation: $3
Cheapest daily food cost: $10
As a country, Cambodia is shockingly cheap, even by Southeast Asia standards -- we're talking cheap cheap. Luckily, the country once synonymous with the Killing Fields under the 1970s Khmer Rouge regime is now quite safe -- well, safe enough -- and fascinating, as well. The capital city is a sensory assault: stunning architecture, including the Royal Palace; bustling markets; and speeding vehicles aplenty. Soaking in the atmosphere is free of charge, but simple pleasures should include a sampling of the local delicacy: deep-fried tarantula, chased with one of the cheapest beers in the world. To learn more about the country's dark history, you can take a Killing Fields tour, including a visit to the Tuol Sleng Genocide Museum, and then attend one of the daily screenings of, yes, The Killing Fields at the Empire Movie House. (A new memorial and museum dedicated to the country's dark history opens in 2017.)
But what's it gonna cost to get there? $630 roundtrip from LAX
Kampala, Uganda
Cheapest night accommodation: $16
Cheapest daily food cost: $3
Kampala is a passed-over African capital for one obvious reason: President Idi Amin Dada, aka Forest Whitaker at his most terrifying. But the hilly city abutting Lake Victoria continues to come into its own, especially culturally. New clubs, theaters, and restaurants keep cropping up, although when it comes to eating, you'll want to investigate the mysterious entity known as the "pork joint."
Once you've gotten your bearings, Kampala also serves as a strong jumping-off point to other adventures: touring the Nile, taking a safari, hitting a Lake Victoria beach, or our favorite: a trek to Ngamba Island Chimpanzee Sanctuary, where -- ye gods -- you can spend a day feeding and caring for the little (ch)imps. Yes, this will break your budget. Yes, this is what budget travel is sometimes for: the singular splurge.
But what's it gonna cost to get there? $790 round trip from NYC
Panama City, Panama
Cheapest night accommodation: $13
Cheapest daily food cost: $8
Central America attracts a lot of budget travelers, most of whom cluster around the beaches of Costa Rica. But far cheaper and less-explored spots abound, among them Panama City. Here you get city and beach (via day trip), history and modernity, and you get it all for a low-low price (if you're looking). Yes, there's a Miami/Dubai feel about the city center, and yes, chichi wine bars abound, but head to the older colonial area of Casco Viejo for the cheap dining and shopping and free people watching. To get your nature fix, stroll through the central Parque Recreativo Omar, then take a day trip to Taboga Island for your vitamin sand and sea.
But what's it gonna cost to get there? $290 roundtrip from NYC
Fiji
Cheapest night accommodation: $6
Cheapest daily food cost: $12
Can anyone afford to stay in Fiji? Actually, almost anyone can do it if you're truly committed. You won't get to island hop, you'll have to settle for a dorm room, and you'll be amongst the party set, but it absolutely can be done. (We learned this during a semester abroad to Australia years ago, when students would use their return-trip layover to hit the beach for a week.) The cheapest method is to stay in a hostel on the main island of Nadi and to nab meals from snack stands lining the roads. Bring your books, find a chair or a hammock, and commit to doing as little as possible. And remember that just like J. Lo's love, sunsets and swims don't cost a thing.
But what's it gonna cost to get there? $1,070 roundtrip from LAX
Santorini, Greece
Cheapest night accommodation: $15
Cheapest daily food cost: $10
Yeah, it feels kind of dirty to exploit Greece's economic crisis. On the other hand, tourism dollars have never been more important. See? Guilt solved. Hostels aren't always the cheapest option here; instead, look for pensions, room rentals, and tiny hotels. Eating on the cheap means gyros galore (you'll survive), and alcohol might be confined to a tasting at one of the Santorini vineyards. But why does everyone come to Santorini, in the end? For everything that's free, from the views to the architecture to the dark sand beaches to the sunsets. Hike the caldera path, photograph the doors, check out the Tomato Industrial Museum (totally a thing), and otherwise soak in the fact that the Tomb Raider sequel was filmed here.
But what's it gonna cost to get there? $1,140 roundtrip from NYC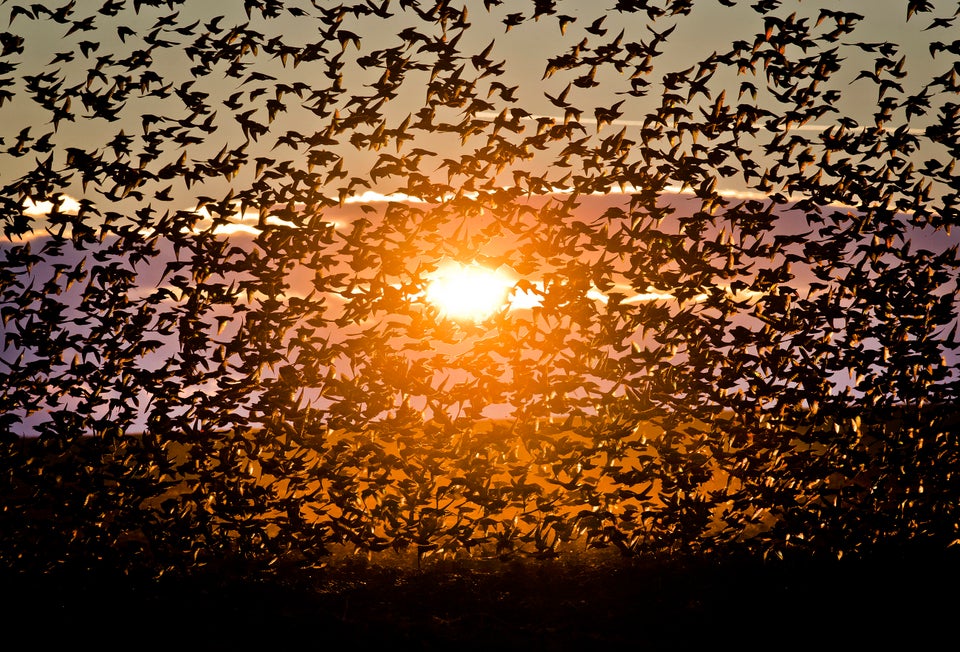 Stunning Images From Around The World