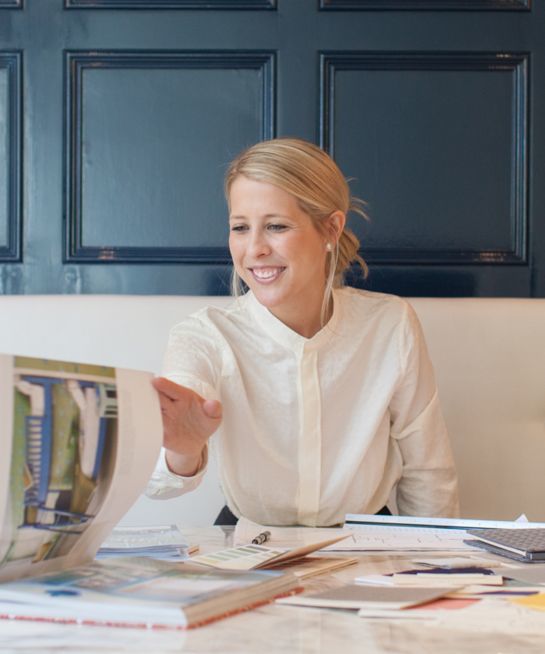 With the student loan grace period ending this month, millions of Americans will take on the task of repaying what they have borrowed for school. Others may be gearing up for the (expensive) end-of-year rush, and reassessing their careers — and their paychecks.
Doing what you love and getting paid what you need to live shouldn't be mutually exclusive. But with wage growth in the U.S. remaining stagnant, those who are plotting their next career move or transition might want to look into a few specific fields.
U.S. News just released its 2017 rankings of the 10 best jobs for millennials (with a nod to the best-paying jobs) is a good place to look for inspiration. They arrived at the following list by asking more than 1,000 millennials in a survey to rank nine job traits that mattered most to them: Salary topped the list, followed by work-life balance, stress level, upward mobility, future job prospects, projected job growth percentage, unemployment rate, projected job growth volume, and the share of millennial workers.
U.S. News then matched those results to data from the Bureau of Labor Statistics to find the best fit for those preferences. "The new list reflects the priorities of salary, work-life balance and low stress level, and takes into account the percentage of people ages 20 through 34 who work in the field as well as the degree to which each job offers upward mobility to young professionals," writes U.S. News staff writer Rebecca Koenig. "None of the jobs requires more than a bachelor's degree."
Read on for the top 10 jobs and what each involves.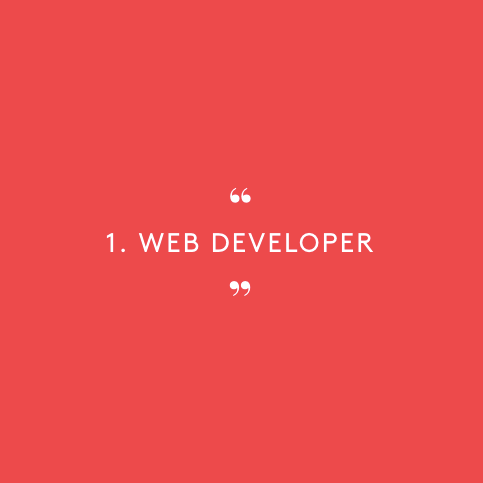 Stress Level: Below average
This career demands technical skills, such as computer coding and an understanding of web traffic analytics. It also requires an artistic sensibility and graphic design knowledge, since the internet is a highly visual medium. Web developers may work as independent contractors or as employees at corporations or other organizations.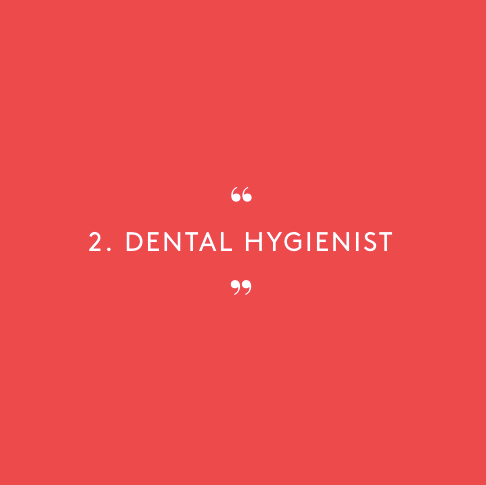 These healthcare professionals clean teeth, take mouth X-rays and provide preventive services such as screening for cavities and oral cancers. They educate patients about proper brushing and flossing techniques and suggest products to use. About half of dental hygienists work part time.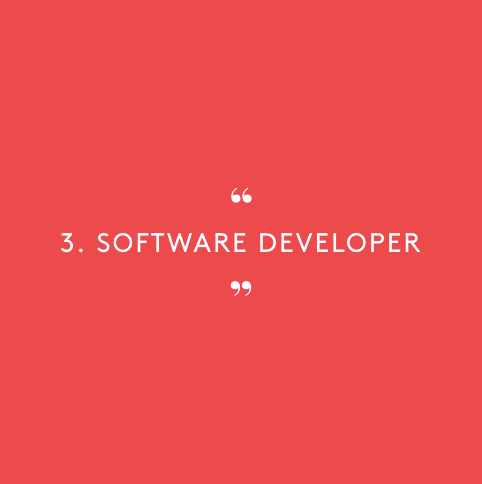 Work-Life Balance: Above average
They may design custom programs for clients or fix bugs in extant software. This career demands computer coding prowess, attention to detail, creativity and the ability to solve problems. It often involves teamwork and sometimes remote work.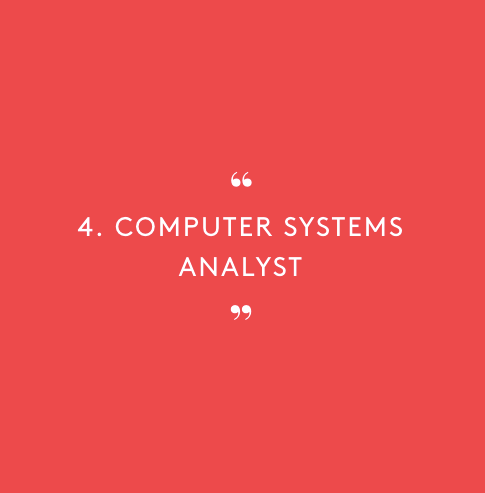 Work-Life Balance: Average
The essential responsibilities of computer systems analysts are understanding clients' business needs and how technology can meet them. They also help install new and upgraded digital systems and train other employees how to use them. Computer systems analysts can work directly for companies or as consultants who take on projects for different clients.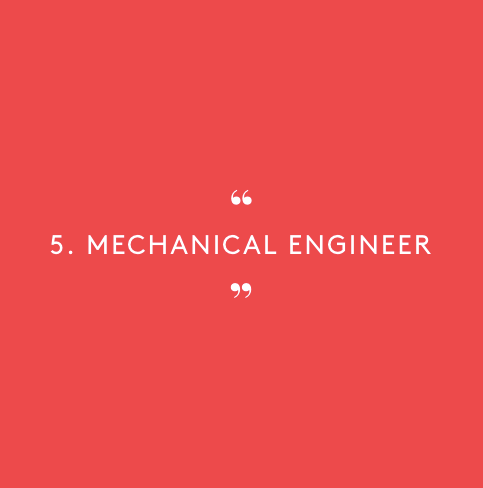 Work-Life Balance: Above average
Mechanical engineers design, build and test tools and machines. In their jobs at manufacturing companies and engineering firms, they need to be good at math, problem-solving and mechanics. It may appeal to those who like to work with innovative technology, such as 3-D printers.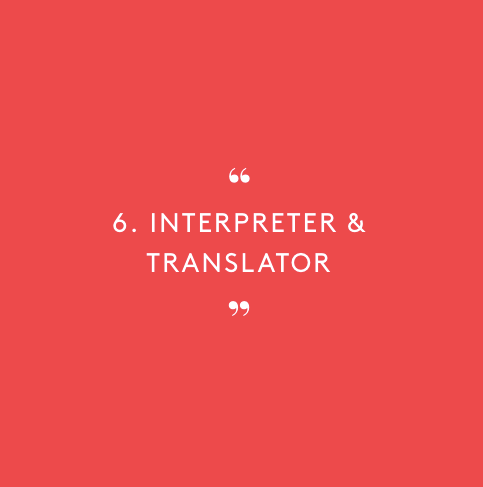 These careers require fluency in at least two languages, plus strong reading and writing or listening and speaking skills. About 20 percent of people who do these jobs are self-employed, which affords them the flexibility many millennials crave. Others work for agencies, or in courtrooms, schools and hospitals.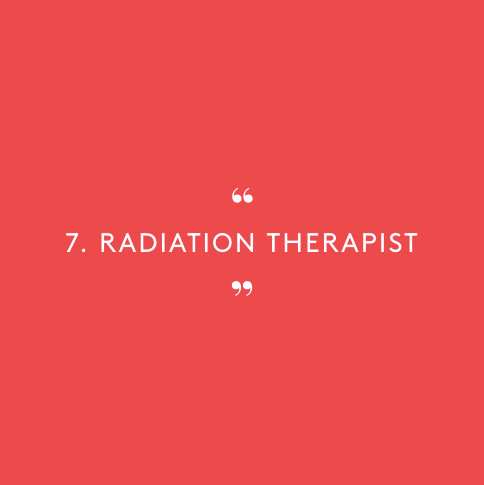 Work-Life Balance: Above average
Stress Level: Below average
Radiation therapists use CAT scans and X-rays to determine precisely where to target radiation treatment, administer radiation doses and keep detailed records of their work. Radiation therapists work closely with doctors and nurses to carry out treatment plans, and they communicate with clients and their families. They need to be able to operate machinery and have the empathy to listen to and work with people suffering from cancer.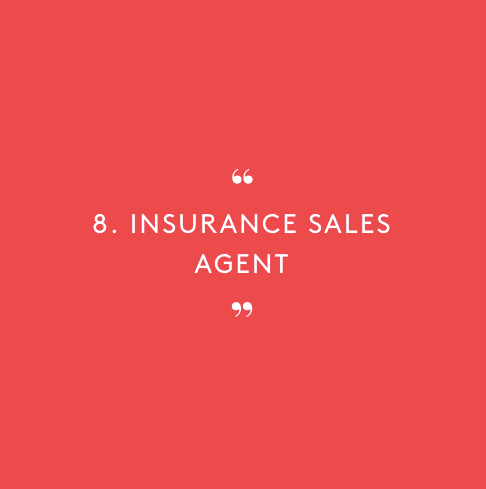 Insurance sales agents contact clients to sell policies of all kinds: heath, home, car, property damage and life insurance. Many professionals set their own schedules, often working in the evening or on weekends for the convenience of clients. Successful agents are confident, strong communicators, self-motivated and able to analyze the needs of various clients.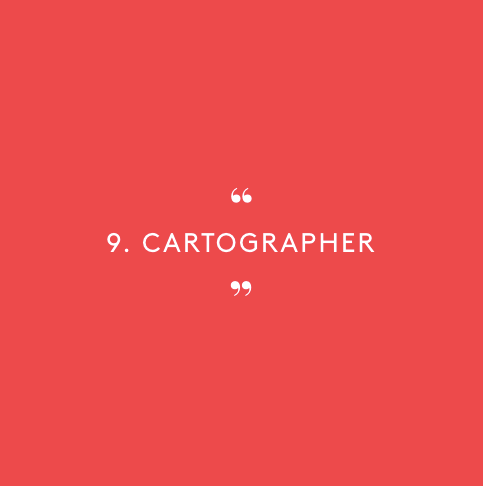 Work-Life Balance: Average
Stress Level: Below average
These professionals make maps, but these days you'll find very few working with ink quills and parchment. Instead, they use satellite images, land surveys that account for the curvature of the planet and light-imaging detection and ranging (LIDAR) technology to turn geographic information into useful guides for getting around. They tend to work for architecture and engineering companies, science organizations or government entities. They may have opportunities to travel to places they're mapping.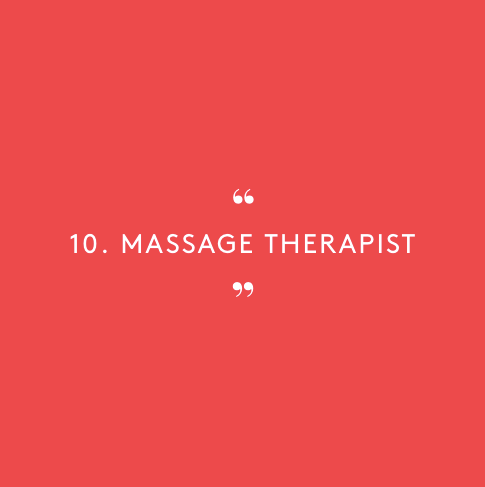 Work-Life Balance: Above average
Stress Level: Below average
People with this job must be physically strong, good listeners and knowledgeable about anatomy and physiology. Massage therapists typically work in spas, gyms and health care facilities. Some travel to work in offices and private homes, while others see clients in their own residences. This career requires a license rather than an academic degree.