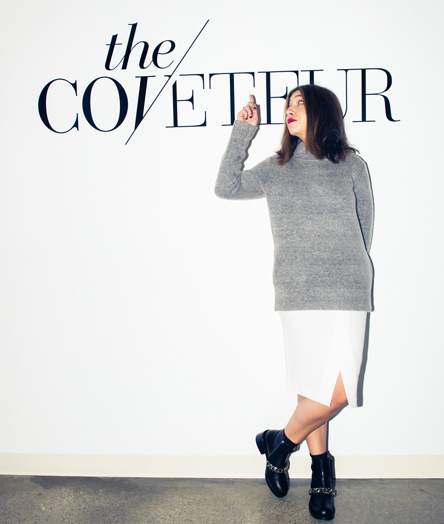 What started as a passion project evolved into a global media brand. Coveteur gives a peek into the lives of the fashionable and fabulous - from closets to homes to backstage - in addition to covering health, beauty and lifestyle trends.
Co-founder Stephanie Mark helped build Coveteur into an online destination for the stylish who crave insider access into the world's fashion trendsetters. Alongside her partner Jake Rosenberg and their editorial team, Stephanie produces conversational content and fresh photography.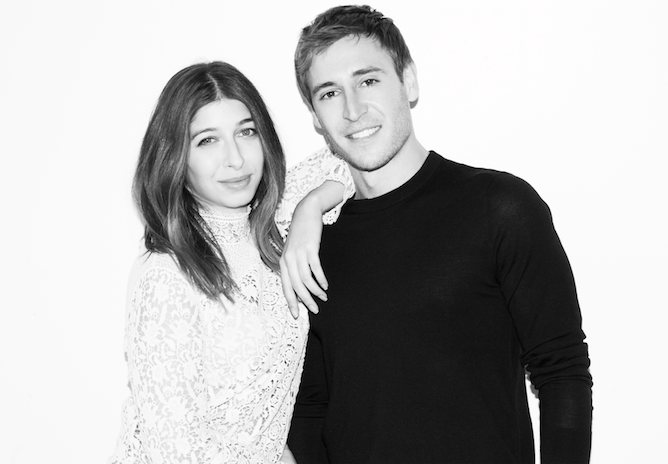 Since starting Coveteur more than five years ago, Stephanie has learned a lot about entrepreneurship. Here are 10 gems that we can learn from her journey:
1. Work until your passion becomes your paycheck
After graduating from Parsons School of Design, Stephanie took a string of fashion gigs to learn about all aspects of the industry - from styling to marketing to PR. She met co-founder Jake on set one day, and they launched Coveteur as a side hustle.
Eventually balancing the emerging brand with another job became too labor intensive. They worked until they could make a living off of their passion project through advertising and brand partnerships, and then decided to focus on Coveteur full-time.
2. Find your niche and then expand
Coveteur started off exploring untapped territory in the fashion space, and organically developed into a lifestyle brand.
"When we got back to the office after being on set, everyone would want to know what we saw in someone's home, or what beauty products they had," Stephanie explains. "If we wanted to know about these things, then we figured that other people would too."
Stephanie and her team expanded from going through closets, to also covering beauty, market stories, health, travel and more. Brilliant branded content partnerships with top companies like Fendi and David Yurman helped the transition. They've further built their brand through their book, "The Coveteur: Private Spaces, Personal Style," which is described as "an intoxicating combination of fashion eye candy, interior design, and celebrity voyeurism."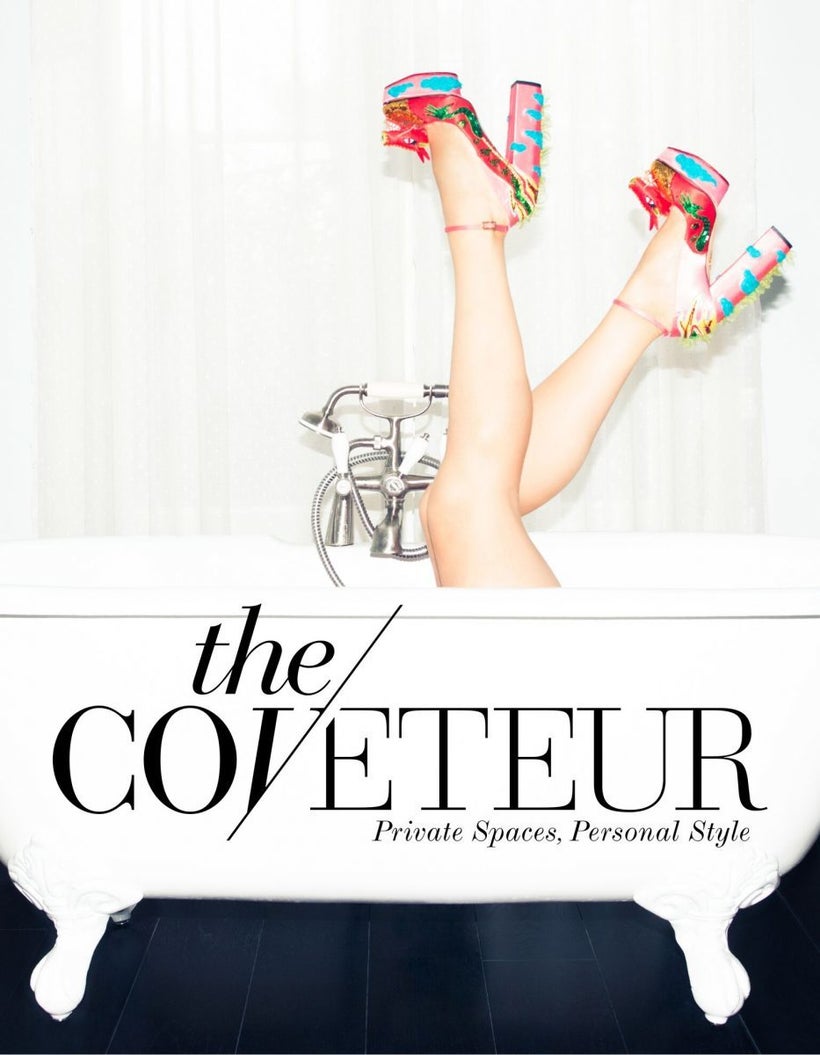 3. Build a team and lean on them
"[If working with a business partner], make sure the skill set is defined and you each focus on what you're good at."
Stephanie didn't know Jake, Coveteur's cofounder before going into business, but their relationship grew based on the partnership and he became one of her best friends.
"Our friendship grew through the company and what we experience together. We were able to become friends without letting previous history get in the way."
For Stephanie, having a business partner is beneficial especially when she's traveling because she can rely on Jake to keep Coveteur running afloat. Her editorial team also keeps her abreast of the latest fashion trends.
"It's important to have a strong team to help your company grow because you can't do everything. The best thing you can do is bring people in that can do the things you can't."
4. Embrace the ups and downs of your hustle
"I love being able to build a team and watch people grow and move up in the company -- that has been really rewarding," Stephanie continues on other benefits of being an entrepreneur. "Also, working with a great business partner, having ownership and seeing your vision come to life."
On the flip-side, she shares a few downsides of being your own boss. "Time management, the pressure that you put on yourself and making sure to carve out personal time." Stephanie finds meditation apps helpful with self care.
5. Tap into who you were as a kid
"For me there was never an option to do anything that wasn't in fashion. My grandparents had a clothing store and since I could walk I was trying things on or watching the ladies shop," says Stephanie.
Her obsession with fashion continued as she got older through her involvement with high school fashion shows, and she also did activities at camp or after school where she could see projects come to life. Coveteur was a marriage of Stephanie's childhood interests.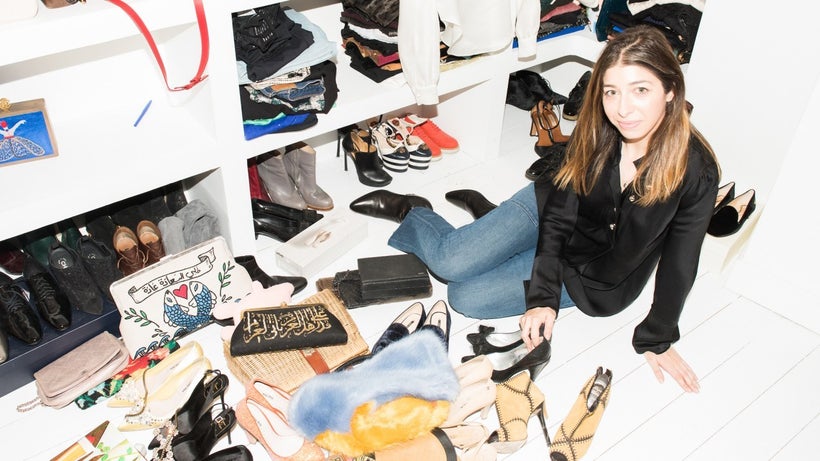 6. Travel to find inspiration
Coveteur has given behind the scenes access to some of the world's most influential figures like Pharrell, ASAP Rocky, Jessica Alba, Oprah Winfrey, and Miranda Kerr, so Stephanie has had the opportunity to travel a lot. The Toronto native has explored amazing places such as Toyoko, Cuba and Paris where she's found inspiration to apply to her global brand and stay ahead of the latest fashion trends.
7. Study other girl bosses, trend setters and your industry
"One of the things that I didn't know about myself at first was how much I enjoyed hearing stories about how people got started."
Stephanie recommends reading about inspirational women and learning about their entrepreneurship journey, in addition to researching topics you're interested in. She's also grown from mentorship, having a strong network and supporting other women.
8. Know you don't have to have it all figured out
When asked if there's anything she wish she would have known before becoming an entrepreneur, Stephanie says, "It only happened because we knew nothing."
"The older you are the more variables you have in the mix that may keep you from it, and you may be more likely to weigh the pros and cons. [When we started] I didn't have a full understanding of the amount of work that went into running a business so knowing less was helpful."
9. Create your own opportunities
Before Coveteur there wasn't a digital platform that gave a look into the fashion trendsetter's lifestyle, but Stephanie filled that gap and created opportunities for other people.
"In our office, we have positions like social media manager or strategist, and those were things that didn't exist five years ago. It's inspiring that the younger generation have seen the opportunities, educated themselves and created new jobs."
10. Build something that is bigger than you
Stephanie wants the brand to be known as a place that made people feel good -- from fulfilled employees to empowered readers. Along with her team, she's creating a Coveteur community for the fashion lovers' dynamic lifestyle.
"Our voice and the way we approach luxury fashion and beauty helped create a community. Our honest and approachable tone makes people feel like they're apart of the conversations and not just having information thrown at them," says Stephanie.
"Also going out and interacting with readers as much as possible. During our book tour or other events, we had a chance to spend time with people who are fans of the brand."
Personally she hopes to get more involved in charitable causes. "There is a responsibility to act responsibly and charitably. At the end of the day I'd want to known as being positive and making a difference."
Stephanie and the Coveteur team has already made an impact on the fashion world, and only time will tell what she'll do next.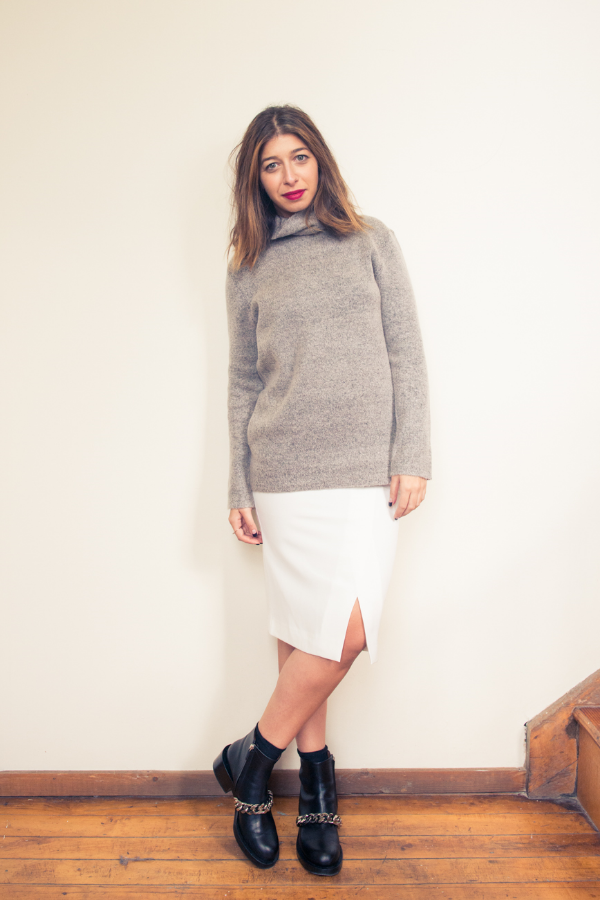 Lifestyle blogger and published author Teyonna Ridgeway is dedicated to helping people recognize their beauty and unleash their brilliance. By day the Atlanta native works in social media marketing, and by night she drops gems about career, travel, faith and life as a Millennial on BecomingBrilliance.com. Follow her on Twitter or Instagram @TeyonnaLanez.
Calling all HuffPost superfans!
Sign up for membership to become a founding member and help shape HuffPost's next chapter
This post was published on the now-closed HuffPost Contributor platform. Contributors control their own work and posted freely to our site. If you need to flag this entry as abusive,
send us an email
.