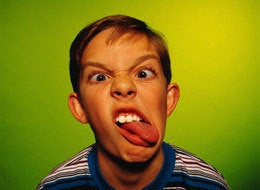 Teaching manners to your children gives them the tools to function and succeed as adults. Ann Marie Sabath, author of Business Etiquette: 101 Ways to Conduct Business with Charm and Savvy, says that children should know these ten rules of etiquette.
1. How to Dine
When invited to a pre-arranged meal, always use your utensils from the "outside in." After all, utensils are set in the order that food will be served.
2. Telephone Manners
When calling a friend, identify yourself to the person who answers the phone before asking to speak your friend. By doing so, the parents or other family member who answer the phone will appreciate this courtesy and see you as friendly.