There's a reason Italy ranks as one of the top-visited destinations in the world. Actually, there are a lot of reasons. Its exquisite beauty, its relaxed pace, its startling integration of the ancient and the modern--it all contributes to the magic. Whether you're flying down pistes in the Dolomites, or sunning yourself on the Amalfi Coast, here are 10 quintessentially Italian moments every traveler should experience.
1. Catch a show at Taormina's Greek amphitheater
Named one of the best places to travel in 2016, spend a few days cruising around volcanic wineries on the island's east side, and then head to Taormina. A favorite vacation spot of Greta Garbo, Pablo Picasso and D.H. Lawrence, the historic town boasts an exquisite 3rd-century BC Greek amphitheater. Perched high on a hill with views out to the sea, it's still used for classical and rock concerts to this day.
2. Try your hand at tiramisù on the Amalfi Coast
The ancient, cliffside citadel of Sorrento appears to dangle straight over the Tyrrhenian Sea, making it one of the most jaw-dropping stops along the Amalfi Coast. In between seaside strolls, stop in at the Old Taverna B&B, a humble 18th-century palazzo with a seaview terrace and its own cooking school. After learning how to make ravioli Caprese and tiramisù--with a CAST Alimenti-trained chef, no less--your standards for "good" Italian cooking will be changed forever.
3. Ski in the Dolomites
Why choose the Dolomites for your next ski trip? It's an easy (not to mention stunning) drive from Milan Malpensa airport, and you get to squeeze adventure and culture into the same trip. Campitello di Fassa (population: 741) is about as cute a European ski village as they come--with chalets stacked up the side of the mountain, relaxed, affordable hotels, and, most importantly, easy-breezy access to Belvedere-Col Rodella-Pordoi Pass, the area's most scenic (and most tourist-friendly) ski area.
4. Get lost in Trastevere
Rome's cool capital since the late '90s, the compact neighborhood of Trastevere isn't news anymore. But that doesn't diminish its charm. The cobblestone lanes zigzag between cozy candle-lit bars, antique bookshops, and Michelin-star restaurants. In Piazza Santa Maria, where jugglers and puppeteers entertain crowds after dinner, Caffe di Marzio offers the quintessential Roman bar experience: an unpretentious vibe, cheap beer, and plenty of opportunity for late-night schmoozing.
5. Sleep in a cave hotel in Matera
Located over the heel of Italy's boot, and 3 hours east of Naples, the small city of Matera has nothing on the cultural offerings of Florence, or Milan's high-fashion sensibilities. But its primitive limestone grottos--dug into the side of a steep hill--can be traced back to the Bronze Age. Archaeologists call them the country's first human settlements. And for 250 euros you can spend the night in one.
6. Soak up Tuscany's hot springs
The same minerals that make Tuscany's soil ideal for grape growing are responsible for another of the region's highlights: hot springs. Interspersed throughout the wooded countryside are clusters of steaming, sulphur-rich pools where locals gather year-round to soak. Saturnia (free admission) is the most famous, located at the bottom of a gently sloping hill in Maremma; for a quieter time, drive an hour and a half north to the medieval village of Bagno Vignoni, which is built around a massive volcanic aquifer.
7. Stroll the Boboli Gardens
Begun in the 16th century, the Boboli Gardens, in typical Medici flair, are marked by an elaborate design, with terraced levels, lush avenues of Cypress trees, a grotto filled with statues, a fountain of Neptune (similar to the one in Piazza della Signoria), and a canal. Allot a full afternoon to roam the grounds, though with all the sprawling lawns and exotic statues, there's enough here to fill an entire day of sightseeing.
8. Behold Milan's Galleria Vittorio Emanuele II
Prada, Gucci, Versace, Louis Vuitton...they're all here. But take our word for it: this ethereal, glass-ceilinged hall is the antithesis to every luxury mall you've ever shopped at. The soaring arcade roof lets light pour in, there are sumptuous hotel suites upstairs, and a huge triumphal marble arch directly faces the neighboring Duomo cathedral, possibly the only structure in Milan more impressive than the Galleria itself.
9. Stay at Villa d'Este
An hour north of Milan Malpensa airport (though there's also a private helipad for those who like to arrive in style), this glorious resort is one of the jewels in Leading Hotels of the World's portfolio. It sits right on Lake Como, spread over 25 acres with a Zen-inspired spa, Renaissance gardens, and an 18-hole golf course. Though it's been a hotel since 1873, the original building dates back to 1568, when it was the summer home of a Cardinal, and today, the lavish, silk-draped rooms--with views of the lake--are the perfect hideout for travelers looking to soak up the country's exquisite natural beauty. And yes, your pet can come, too.
10. Celebrate carnival in Venice
Despite periods of suppression in the 18th and 19th centuries, Venice's iconic two-week ball--during which thousands of cloaked figures with dazzling painted masks freely wander the streets and festooned piazzas--has been going strong, in one form or another, since the year 1162. This year's event begins January 23, and offers a glimpse into the city's truly joyous spirit with street performances, banquets, boat parades, and, yes, a mask contest. When you're not scouring mask shops for the finishing touch to your magnificent costume, simply wander--it's one of the great pleasures of this strange, magical city.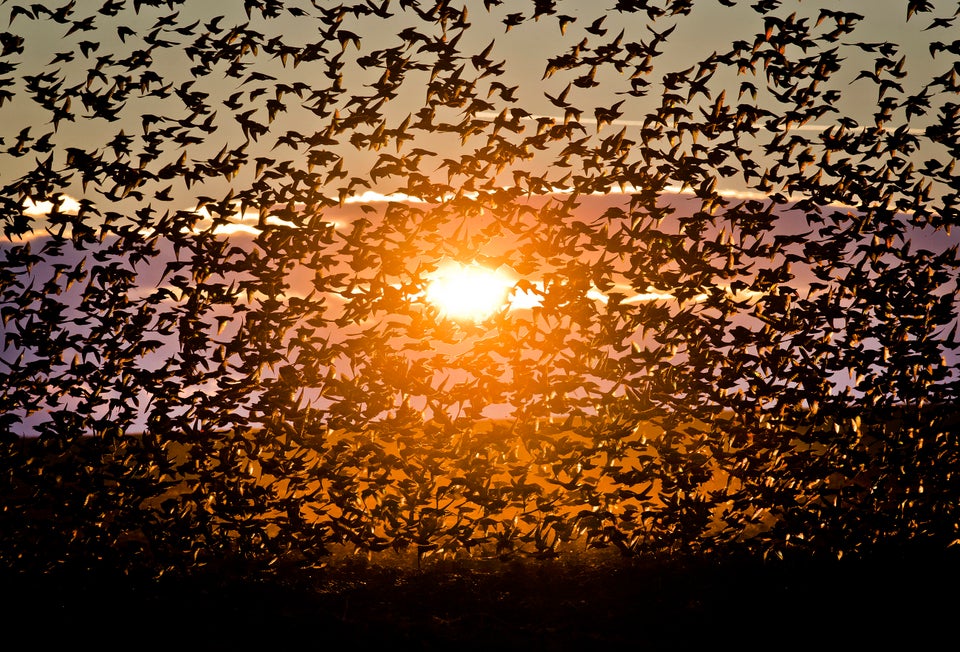 Stunning Images From Around The World