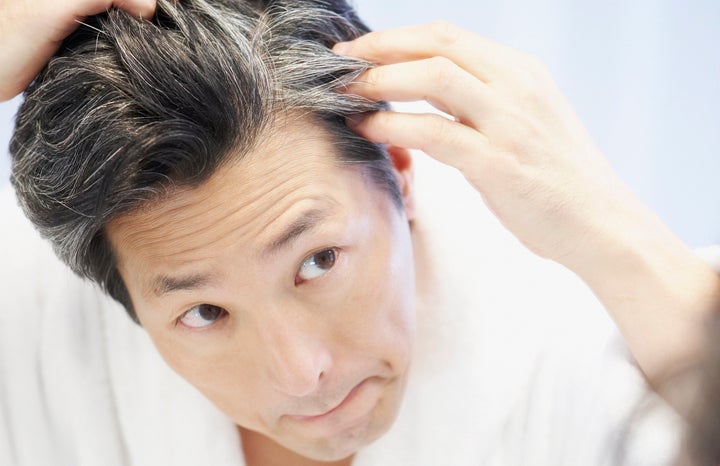 Going gray is big decision, and many, if not most, women freely admit they're afraid of looking old, or that people will treat them differently because of their salt-and-pepper tresses. Some will even confess to seeing it as the first step towards mortality. Needless to say, this must change. "There has always been a fascination with youth and preserving youth," says Grace Ilasco, co-owner of the Color Lounge, in Burbank, California. "We need to change that by highlighting natural beauty, and that includes accepting the natural process of our graying hair."
If that doesn't quite cut it, consider this: Gray hair is actually on trend right now. "[Young women] look up to new characters likeDaenerys Targaryen from Game of Thrones and Storm from X-Men, who sport silver and gray hair as if it was a mystical creation of some powers," says Ilasco. "You might as well jump on the bandwagon."
2. Discuss options with your hairdresser.
"When going gray, you have to first think about if you want to keep the gray, blend it, or cover it up completely," says Stephanie Johnson, a Dallas-based hairstylist and beauty educator who runs HairFacePhoto.com. It's a good idea to bring your stylist into the dialogue early, since he or she can work with you to find a shade, cut, and method that you're comfortable with. "That desired-result conversation is most important," she says. "We have so many ways that we can make the transition an easier one. Be willing to talk with a pro about all of the options out there."
3. Consider one big chop (or two or three smaller ones).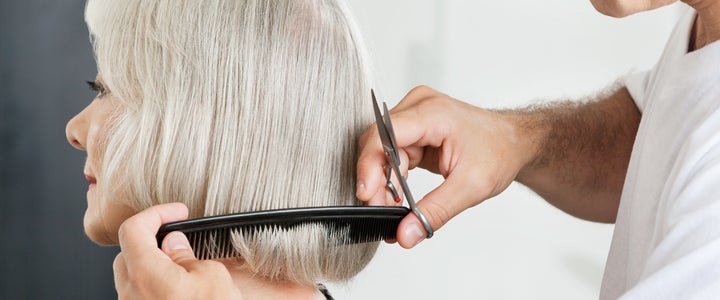 If you've never dyed your hair, you're in luck—you don't have to grow out your roots. If you do dye your hair, you pretty much have two choices for going gray: coloring or haircuts. Haircuts can go one of two ways says AJ Lordet, Senior Colorist at Pierre Michel Salon in New York City:
"Cut your hair as often as possible to remove the old dye from the ends."

"Grow the gray roots long enough and get a short haircut so you can go directly to gray hair that way."
The advantage to cutting versus coloring? "No real prepping is needed," she says, "[but] prepare for the tortuous roots that never seem to grow." Note that long, severe roots may not be fantastic for business environments, either.
4. Pick a modern haircut based on your look and lifestyle.
However you choose to transition, you should keep your haircut fairly up-to-date, to both complement your new hue and keep you from looking elderly—a real negative of old-fashioned silver styles. Take it from iconic gray lady Jamie Lee Curtis, who told Marie Claire: "My stylist keeps my cut edgy and contemporary—otherwise I can go Bea Arthurvery quickly."
While we'd love to suggest a gray 'do that looks great on one and all, it simply doesn't exist. "There is no one haircut for everyone," says Ilasco. "A style that will suit you is determined by your face shape, hair texture, density, personality, and style."
So, before you hit the salon, do a little research. "Look in magazines or online for pictures of styles that you love," suggests Marian Rothschild, a Certified Personal Image Consultant and the author of style handbook Look Good Now and Always. "Bring them to your hairstylist and ask if that style will work for your hair."
5. Hit the salon.
Instead of chopping their dyed locks off, some women decide on a professional color job when switching to gray. The main drawback: It can be pricier than other options. The main benefit: It can look amazing. (See photo.)
And the process? At Ilasco's Color Lounge salon, "We try to replicate the dark hairs by depositing dark gray or almost-black hair color on them while lifting the other hairs to a pale blonde—almost white—depending on the integrity of the hair. We do this while following the natural growth pattern of your hair. Sometimes, we make new patterns to add style, depth, or highlight the hair in ways that suite to be more flattering to the client."
As for the time it takes: "We can transition clients to gray in one day," says Ilasco. "However, you can opt to do it in sessions or several processes. This saves the client from having to live through the grow-out of her hair color and from having to cut her hair very short to [get rid of] colored hairs."
Whatever you do…
6. Skip the boxed dyes.
If you're tempted to save a bundle by using home coloring kits, step back and run—don't walk—to the exit. "I plead with people daily toleave the chemicals to the professional," says Johnson. "[I've] had to fix many ladies who try to go the budget route. This is a journey left to the pros who are passionate about hair."
And while not many home colors are great for your hair, she cautions against one type of product in particular, even for men: "Avoid gradual grey coverage dyes. [They're] awful for your hair and, when you want to fix the problems that it can bring into your life, professional grade products (or even your own hard water) can cause reactions that leave you with no hair."
7. Choose hair care products wisely.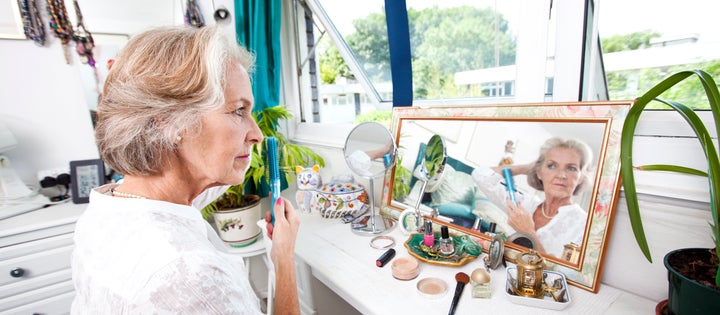 "Hair color has to be maintained and can turn colors overtime from exposure to the environment," says Ilasco. Light gray and silver hair, in particular, is prone to yellowing and brassiness. "Once the [coloring] process is done, clients will need to maintain their gray/silver hair color with purple shampoo, conditioner, and sometimes purple rinses," she says. Popular products include Pantene Silver Expressions Shampoo and Klorene Silver Highlights Shampoo.
"If you don't color your hair and you feel your grey isn't a 'pretty' grey," says Dallas stylist Johnson, "you can get a violet shampoo—a shampoo or conditioner that is tinted with a violet blue color likeBlue Malva by Aveda or Pure Light by Pravana—to counteract any yellowing your lighter pieces may be doing. It makes it more silver in tone."
8. Fight the frizz.
The #1 problem with gray hair? Dryness. Whether you're still coloring or you switched to your natural hue, keeping your locks nourished should take priority over all. "Moisturizing and sulfate-free hair care is a big thing here because gray hair is more coarse and dry," says Johnson. "If you're coloring it, it's going to be even [drier], so invest in quality products."
Whatever you do: "Get rid of frizz," says Ilasco. "This is the one [quality] that can make your hair look old, regardless if you have gray or not. Use anti-frizz products, blow dry your hair, curl your hair, style your hair ... a keratin treatment, anything to get rid of that unwanted frizz. A sleek style is classy and goes a long way." For a good example of frizz management, check out the transitioning style of singer/songwriter Carole King (pictured), whose curly hair has been prone to flyaways over the years.
9. Recalibrate your makeup.
Unless you're one of the lucky souls with strong, defined facial features, "now that your hair is gray—basically colorless—you must compensate for color in other ways," says Ilasco. "Wear make up. It doesn't have to be the whole shebang, but a little bit of lip or cheek color doesn't hurt."
Think of it as an opportunity to play with your look, says image consultant Rothschild. "Now is the time to wear a bright, bold lip color," she says. "Your face will need more accent around the eyes, and definitely a deep pink or bluish-red lip to stay looking feminine, vital and energetic."
10. Revamp your clothes.
Another big drawback to silver locks: If you're not careful, your wardrobe can make you look washed out. "Wear some color in your clothes whether it be your top or your bottom, but don't wear gray or black unless you are going to spice it up," says Ilasco.
So, if black, white, charcoal, or heather are your fallback fashion hues, switch to cool and jewel tones. "Look for blue-grays, lavender, and periwinkle for tops and accessories," suggests image consultant Rothschild. Be aware of your jewelry, too: "Your metal color will definitely now be silver rather than yellow gold or rose gold."
Read more on Grandparents.com:
12 Skin Care Secrets of Real Women
7 Easy Ways to Make Your Feet Look Better
Also on HuffPost: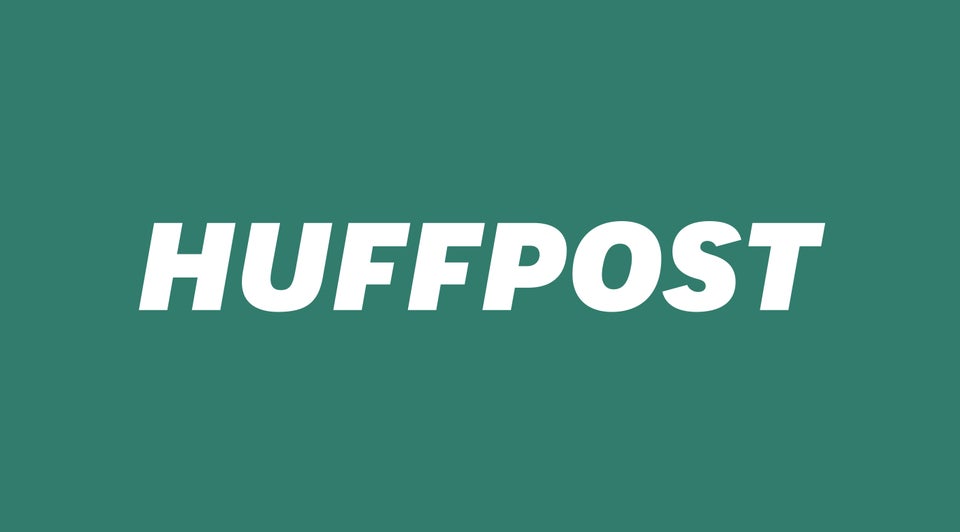 Grey Hair Inspiration
Related