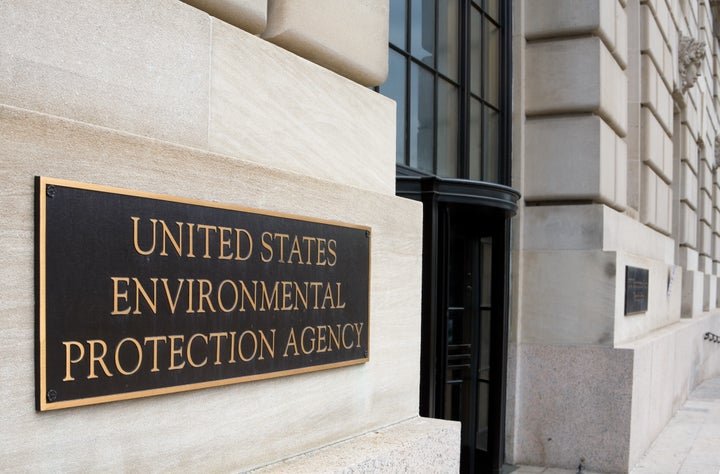 The Environmental Protection Agency has restored healthier air and cleaner water for millions of Americans. But the Trump administration is reportedly proposing a cut of 25% to the agency's budget, which would severely damage its ability to keep protecting American families.
The White House claims the cuts are to save money, but EPA's entire budget is only 0.2% of total federal spending. As the Republican chairman of the House Energy and Water Appropriations Subcommittee, Rep. Mike Simpson (Idaho) said, there's "not that much in the EPA [budget] for crying out loud."
But most importantly, as former EPA Administrator Gina McCarthy put it, "This budget is a fantasy if this administration believes it will preserve EPA's mission to protect public health." The truth is these cuts are an excuse to reduce environmental enforcement, as current EPA Administrator Scott Pruitt did as attorney general of Oklahoma.
So for those who have forgotten the value of EPA's mission, here are ten facts to remember and share:
230,000: Lives saved each year by EPA's implementation of the Clean Air Act in 2020.
2.4 million: Asthma attacks prevented each year by EPA's implementation of the Clean Air Act in 2020.
22.4 million: Avoided lost school or work days each year due to EPA's implementation of the Clean Air Act in 2020.
30-1: Ratio of benefits to costs– the Clean Air Act provides $30 in health benefits for every $1 invested in compliance.
1,308: Number of enforcement actions concluded in fiscal year 2016 under the Clean Water Act and Safe Drinking Water Act.
62 billion: Pounds of hazardous waste EPA enforcement actions required companies to commit to treat, minimize, or properly dispose of in fiscal year 2016.
190 million: Cubic yards of contaminated soil and groundwater cleanup commitments secured in fiscal year 2016 alone (enough to fill the Empire State Building over 138 times).
40,000: Pounds of toxic mercury cut from coal plants by the Mercury and Air Toxics Rule.
67: Percent of Americans across the country who think EPA should stay the same or be strengthened.
1: EPA Administrator who laughed about dismantling the EPA: 1 in over 40 years.
Losing sight of the value of EPA's work would mean more pollution, more asthma attacks, and a less healthy future for our kids.
On Twitter @RealKeithGaby
Popular in the Community