What's your insurance policy to successful family travel with kids? Fail safe activities that keep them entertained and happy every time. When the sightseeing days get long or the kids are exhausted by all the touring, you need activities you can rely on that you know will work as a fun break for the kids every time.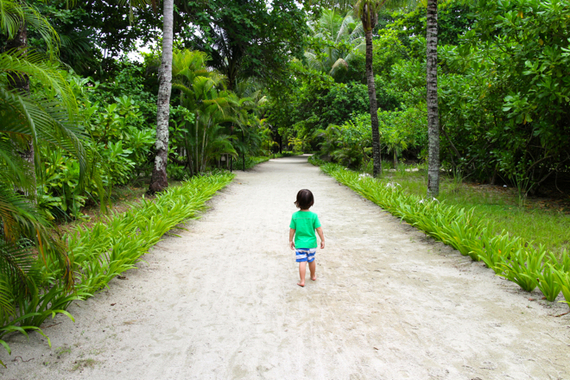 I've done a lot of travel with kids and, in the course of running my family travel website, suitcases&strollers, I've interviewed lots parents who've been all over the globe with kids. Throughout these many stories that I've written, edited and read there are a few common themes that occur in terms of the kinds of travel experiences that kids enjoy.
So here they are. Get your family holiday planner ready -- these are the activities you need for memorable and enjoyable family vacations.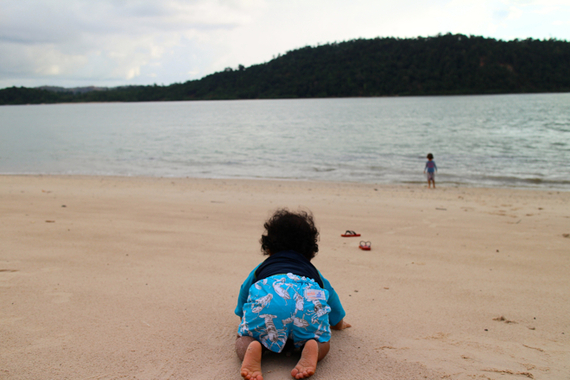 It's hard not to love a beach holiday. Apart from the sun, sand and surf, it's a way to be outdoors and busy that is still relaxing. If you're looking for outdoor activities for toddlers or infants, just pottering around with some buckets and floaties is very entertaining. Or if you're after more active holidays for families, you can engage in sports such as surfing, learn about the underwater ecosystem by snorkeling or diving or invent fun games such as beach cricket or running races.
2. Anything Involving Animals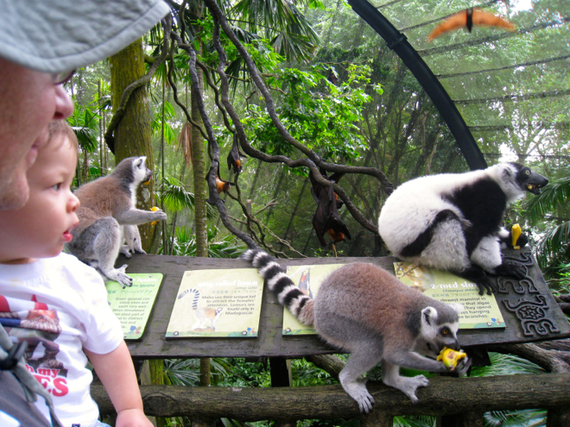 At suitcases&strollers we run a regular column where we interview kids about their family travel experiences and across the board the most sought after family holiday destination for kids is an African safari. This is probably a bit ambitious for most families, but planning to do a farm stay in Australia, for example, or visit the local zoo is always a good way to incorporate kids' love of animals with quality family time. And it doesn't have to be exotic -- even just going to a local park and feeding the ducks or looking for insects in the garden are fun activities for kids.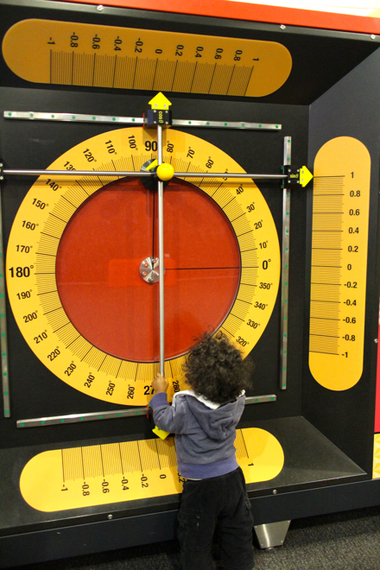 Museums and galleries are a nice place to take children in theory, but in reality, often a trip to see art or historical exhibits can be accompanied by a lot of complaining and resistance. Science museums, however, are usually quite specifically designed to capture kids' imaginations by having hands on activities that both adults and kids can take part in. Here kids learn by touching, experimenting and playing with the exhibits without even realizing they are being educated. Many science museums now also have dedicated toddler play areas which make for a great option for rainy or super hot days.
4. Local Children's Theatre Performances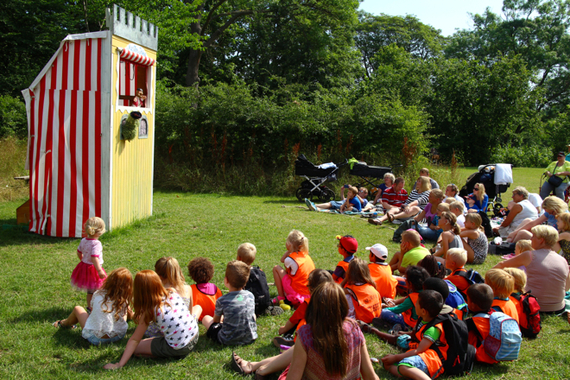 Even if they're in a foreign language your kids won't understand, puppet shows or performers singing and dancing are always fun and will often give you an insight into the real local culture that the touristy stuff won't. (Plus it's often free or at least a lot cheaper than performances targeting tourists.) If you can't find anything specifically for children, find something with children in it. For instance cultural dancing, acrobatics or children's choirs will keep kids occupied because kids love watching other kids.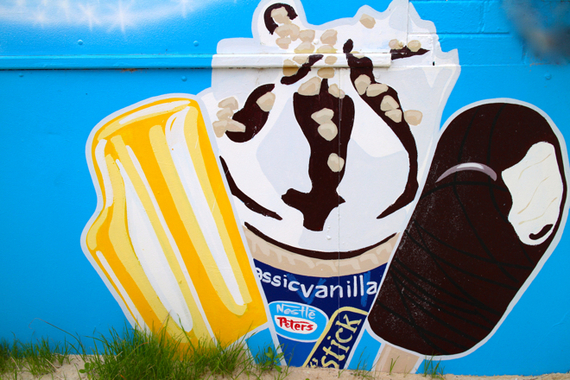 This is not something to do every day, but there is something undeniably special about having a family ice cream feast. Even when it is freezing cold outside, your kids will always have warm memories of sharing sweet treats together on family holidays. If this seems a bit like lazy parenting, then look for cafes or street food selling local desserts as a way to explore how locals eat and maybe even introduce your kids to a new palate.
6. Local Playgrounds or Parks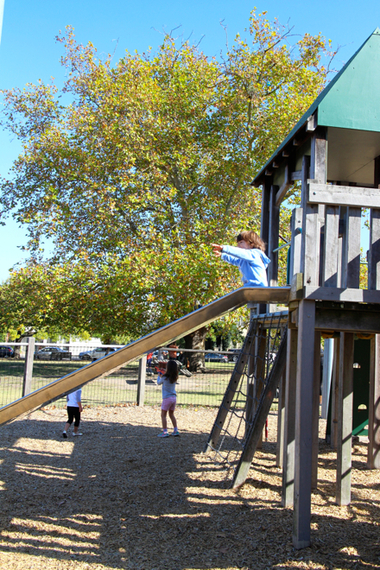 Local parks are a free and healthy form of entertainment and a good way to meet other local families. Plus you'll be surprised how even 12 year olds still find hanging from the monkey bars or sliding down a slippery dip amusing. If there is no play equipment to be found anywhere, go and buy a cheap ball and kick it around in an open park to generate your own amusement.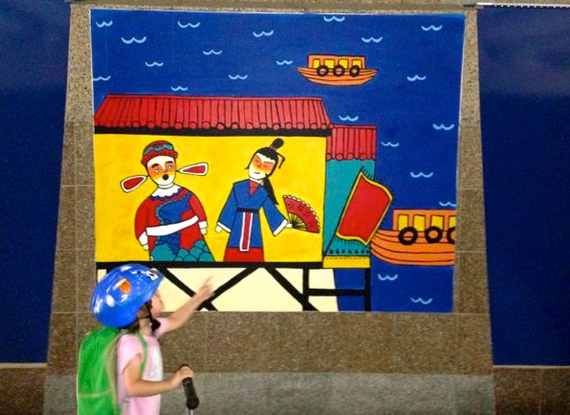 Artistic commissions. Installations. Statues. Even just street graffiti can be an interesting talking point with kids. If you're doing a bit of a walk around, find conversation points in the streetscapes you are seeing around you. Make a game out of posing for funny photos. Look for recurring themes. The kids will be interacting with their surrounds and exploring the environment without even realizing you are making them walk.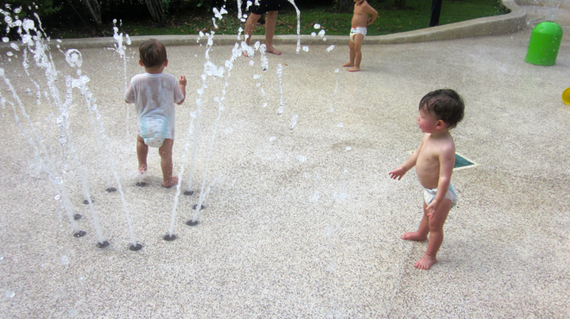 Kids love all forms of water play. Local pools are usually a cheap and fun way to spend a few hours and, again, you might even have an authentic interaction with some local families. Or, make use of what you have at your family friendly accommodation and just spend a few hours at the hotel/resort/villa in the pool to give the kids a break from sightseeing. If you're somewhere in the summer and a swimming pool is not in order, oftentimes there will be fountains or sprinkler systems in parks or public areas where the kids can run and get wet. (Just be mindful of etiquette and check out what the locals are doing first to make sure it's appropriate.)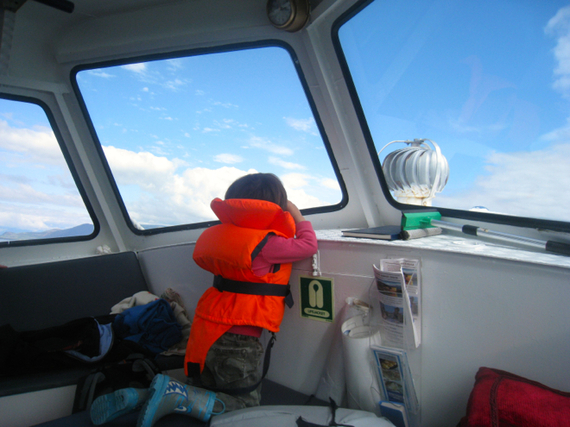 Things that move are a big hit with kids. Trains, planes and automobile museums are usually fascinating for young and old and can work across all age groups. Failing that, take some actual local transportation. Try at tuk tuk. Get on the bullet train. Hop on a double decker bus. You'll see a different part of the city when you use the local public transport routes and you might even get from A to B much cheaper than in a taxi.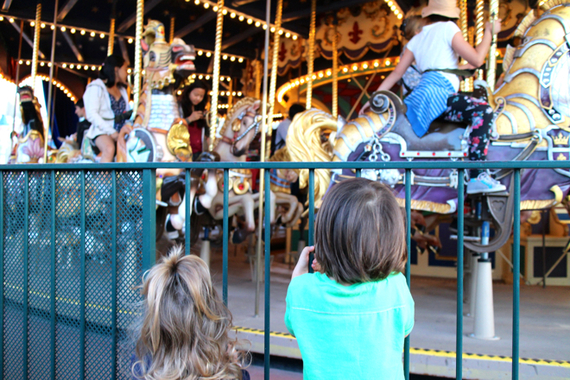 No matter how tacky or over-commercialized you might think they are, kids love a theme park. And there is no arguing that they are a very easy way to keep kids entertained as everything is taken care of. The only trick is to make sure you choose a theme park that is age appropriate for your kids (so little kids can actually go on some of the rides and bigger kids don't get bored); then all you have to do is let them run wild!