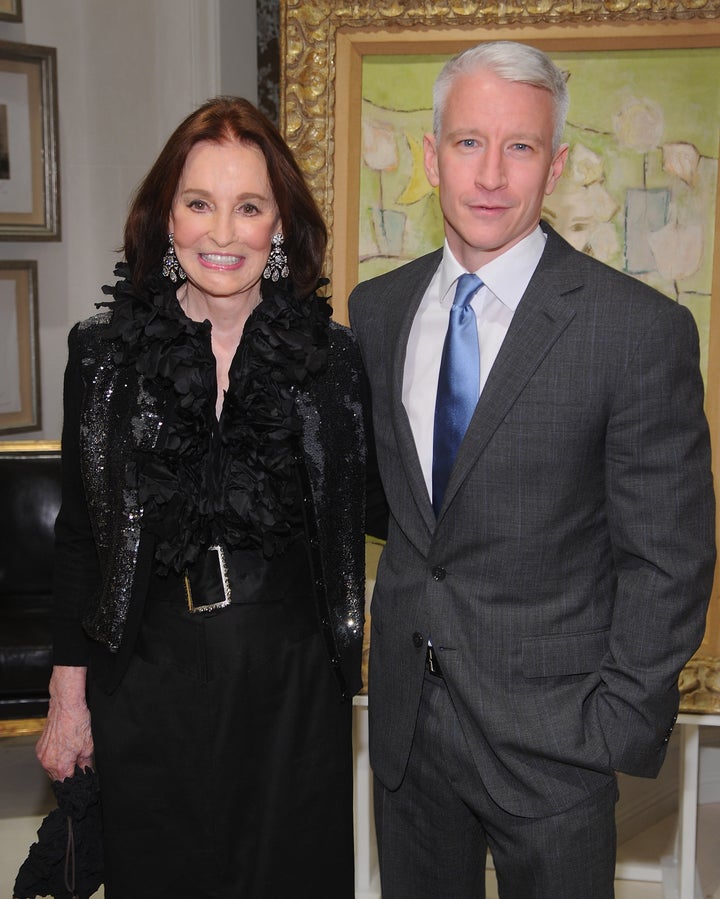 Ralph Waldo Emerson once said, "Men are what their mothers made them." The same goes for women, who typically grow up to become similar to their mothers -- no matter how hard they resist! There's something about a mother's love and care that can't help but shape us into the unique person we will eventually grow to become.
"Whoever is the primary care giver has more significance than others when it comes to a child's development," says Sil Reynolds, therapist, mother-daughter workshop leader and co-author of the book, Mothering and Daughtering: Keeping Your Bond Strong Through the Teen Years (which she wrote with her own daughter). "Since the primary care giver is usually the mother, she will have a more significant influence on her child's development than others."
Pandora MacLean-Hoover, a Licensed Independent Clinical Social Worker in Newburyport, Mass., echoes that comment. "Mothers are theoretically considered 'primary love objects' because they often are the adult with whom a child first bonds," she says. "Appreciating and understanding who influenced us and how, throughout our lifetime, is central to how we think about ourselves."
To show just how greatly a mother's influence can shape her child, here's a list of ten famous people throughout history who matched the great successes their mothers had already achieved.
10. Mary Wollstonecraft (1759 - 1797) and Daughter Mary Shelley (1797 - 1851)
Mary Wollstonecraft was a famed British writer, philosopher and advocate of women's rights. Her daughter, Mary Shelley was an English writer, best known for writing the Frankenstein.
9. Marie Curie (1867 - 1934) and Daughter Irene Joliot-Curie (1897 - 1956)
Marie Curie was a Polish physicist and chemist, working mainly in France, who is famous for her pioneering research on radioactivity. Her daughter, Irene Joliot-Curie, pursued her mother's work and went on to jointly win a Nobel Prize for chemistry in 1935 (with her husband, Frédéric Joliot-Curie) for discovering artificial radioactivity.
8. Josephine Baker (1906 - 1975) and Son Jean-Claude Baker (b. 1944)
Josephine Baker was an American-born French dancer, singer, and actress. She adopted Jean-Claude Baker in 1958 after she met him while he worked as a bellhop in Paris at the age of 14. Following in his adopted mother's footsteps, his career has included being a model, nightclub owner and recording artist.
7. Judy Garland (1922 - 1969) and Liza Minnelli (b. 1946)
Judy Garland was an actress, singer and vaudevillian. Adored by audiences around the world for her role in The Wizard of Oz, she was once described by Fred Astaire as "the greatest entertainer who ever lived." Her daughter, Liza Minnelli, is a famous performer as well. She has won four Tony Awards, an Oscar and a special "Legends" Grammy.
6. Gloria Vanderbilt (b. 1924) and Son Anderson Cooper (b. 1967)
Born in 1924, Gloria Laura Vanderbilt is an American heiress, actress and clothing designer best known for her designer blue jeans. She is a member of the prominent Vanderbilt family of New York and the mother of CNN's Anderson Cooper. Cooper, who is 45, hosts his own show on the network, Anderson Cooper 360°.
5. Jacqueline Kennedy Onassis (1929 - 1994) and Children John F. Kennedy, Jr. (1960 - 1999) and Caroline Kennedy (b. 1957)
Jacqueline ("Jackie") Bouvier Kennedy Onassis was First Lady and wife of the 35th President of the United States, John F. Kennedy. She was also mother to four children, including John F. Kennedy, Jr., who was a well-known American socialite, magazine publisher and lawyer who tragically died in 1999. Caroline Kennedy is a famed American author and attorney.
4. Tippi Hedren (b. 1930) and Daughter Melanie Griffith (b. 1957)
Nathalie Kay "Tippi" Hedren is an actress and former fashion model. She is known for her roles in the Alfred Hitchcock films The Birds and Marnie. Her daughter, Melanie Griffith, is an Academy Award nominated actress and Golden Globe winner for her performance in the 1988 film, Working Girl.
3. Debbie Reynolds (b. 1932) and Daughter Carrie Fisher (b. 1956)
Debbie Reynolds is a famous actress, singer and dancer who starred in Singin' in the Rain in 1952, which made her a major star. Her daughter, Carrie Fisher, is also an actress. Fisher starred in the Star Wars trilogy in the late '70s and early '80s as Princess Leia. However, Fisher is also famous for her work as a novelist and screenwriter.
2. Blythe Danner (b. 1943) and Daughter Gwyneth Paltrow (b. 1972)
Although she has been acting since the early '70s, Blythe Danner's best-known recent films include the 2000 comedy Meet the Parents, and its sequels, Meet the Fockers and Little Fockers. Her daughter, Gwyneth Paltrow, has garnered worldwide recognition as an actress as well. She won an Academy Award for Best Actress in 1998 for her performance in Shakespeare in Love.
1. Goldie Hawn (b. 1945) and Daughter Kate Hudson (b. 1979)
Goldie Hawn is an actress, film director, producer and occasional singer. Known for her roles in Rowan & Martin's Laugh-In, Private Benjamin and Overboard, she also won an Academy Award in 1969 for her role in the movie Cactus Flower. Her daughter, Kate Hudson, is also an award-winning actress. She rose to fame in 2001 after winning a Golden Globe and receiving several nominations, including a nomination for an Academy Award for Best Supporting Actress, for her role in Almost Famous.
Laura Seldon is a writer and journalist living in Los Angeles. She has written for Guess Inc., Rock The Vote, and JDate.com. Follow her on Twitter for fun and interesting updates on how to live your best life yet!
Calling all HuffPost superfans!
Sign up for membership to become a founding member and help shape HuffPost's next chapter