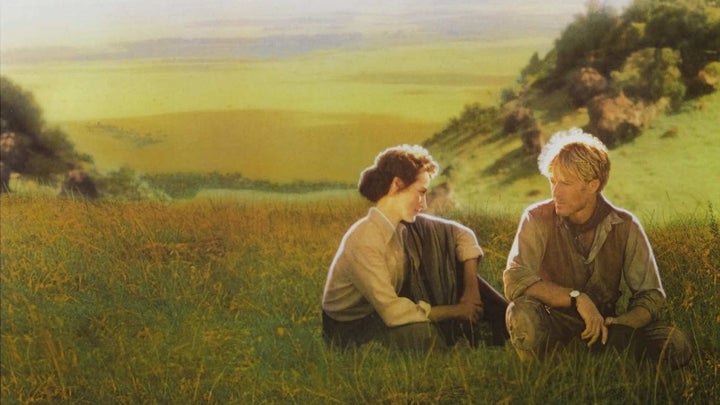 "A house without books is like a room without windows." — Horace Mann
Horace Mann, a pivotal character in American education reform, understood the transformative power of books in a profound way. Between age 10 and 20, he only attended school for six weeks in a given year. But by the time he turned 20, he was accepted into the prestigious Brown University, where he whizzed through his studies in just three years, graduating as a valedictorian.
What was the secret behind his success? The town library.
Not everyone can dedicate years of their lives to a village high up in the Himalayans, or move to a rural town in Denmark. But the beauty of books is that we get to glimpse such adventures from the comfort of our own chairs.
The following stories are all true accounts originating from five continents. Dare to discover these tales, and it might just change your life.
The oldest book on the list is probably also the most famous as an Academy Award-winning movie starring Meryl Streep and Robert Redford. Penned by a Danish baroness, Karen Blixen, Out of Africa chronicles her life in Kenya in the early 1900s, while it was under British rule.
At 28, Blixen — who wrote under the pseudonym Isak Dinesen — moved to the British colony to marry a Swedish baron, where they operated a coffee plantation. In the book, she vividly describes what it was like to live among natives as a white colonist at the time, and offers firsthand insight into the way the white population, the native tribes and other immigrants including Indians and Somali Muslims co-existed in this vast land full of wild animals and nature.
Now providing value both as a work of history and social commentary, this nostalgic piece of writing is a glimpse into a world that no longer exists.
Helen Russell was working as a journalist for Marie Claire in London, trying to pay off student loans and wondering if there was more to life than the daily grind of the city. Then one day, her husband approached her with astonishing news: Lego had just offered him a job in Denmark.
Quitting her secure job prompted questions from friends, and from herself, but after deciding to give themselves a year to see if things would work out, Russell and her husband packed up and moved to rural Jutland.
Making a home for herself in the new country, Russell discovers why the Danes are often cited to be the happiest people in the world, prompting British-Danish comedian Sandi Toksvig to declare: "Helen seems to have understood more about the Danish character than I have!"
A witty study into Danish society, the book is a must-read for anyone interested in the Danish way of life.
Brian Winter graduated from college in Texas during the dot-com bubble, when everyone around him seemed to be signing fat bonuses with tech companies. Seeking inspiration and holding onto his ambition of becoming a journalist, he flew to Argentina with $2000 in savings, with no solid plans.
If experience was what he was after, he sure found it. In 2001, the peso collapsed in Argentina, riots broke out on the streets and the president escaped his office via helicopter. Interestingly though, it was through the national dance, tango, that Winter came into contact with the locals and discovered just how deeply entrenched the dance was in Argentine society and politics.
Full of the vivacity reminiscent of the form of tango itself, this is a book for both tango lovers and adventurous souls alike.
Peter Mayle's life sounds like a storyline out of Mad Men. Born in England but growing up in Barbados, Mayle started his career working for Shell Oil in London, where he decided he wanted to go into advertising. After writing a letter to David Ogilvy, he began to work as a copywriter in New York, until he was poached by a rival firm. Decades of working in advertising led him to eventually quit and become a full-time writer, which is why he moved to Provence in the 80s to work on his novel.
A Year in Provence relates the eventful times he spent in his first year in France as an expat. Living in a 200-year-old farmhouse with his wife and two dogs, he observes myriad French town events, from goat racing to truffle hunting. It is a fascinating inside look at the quintessential French Dream.
A Christian missionary goes to live with an Amazonian tribe in the Brazilian jungle. But that's where the cliché ends. Life among the Pirahã provides more lessons on life and language than author Daniel L. Everett could ever have imagined. As he studies the tribal language while killing snakes, Everett stumbles upon one linguistic breakthrough after another, learning how to speak without referring to numbers, colors and personal properties.
By the end of his three years in Brazil, it is Everett who is converted to the Pirahã way of life, not the other way around as originally intended. A treasure for language lovers, the book also tackles questions of faith, and of course, of life itself.
While celebrating an anniversary, American psychologist Michelle Damiani and her husband made a decision to move abroad for a year after saving up. That conversation took their family to a village in Umbria, where Damiani blogged daily about her new life, full of fear, food and fun.
Back in Charlottesville, she turned the blog into a book, offering a realistic look into what happens when you uproot your family to immerse yourself in a foreign culture, attempting to raise kids in an unfamiliar environment. Though there were plenty of hardships along the way, according to her bio her heart remains firmly in Spello, Italy to this day.
In order to visit Bhutan, you have to go through a strictly regulated process with limited access (with few exceptions). But for Jamie Zeppa, the experience was different. Raised Catholic, she changed her life and faith when she moved from a small mining town in Canada to a Himalayan village where she became a practitioner of Buddhism.
Teaching English to both small children and university students, she found both the rough turmoils of ethnic tensions, as well as the incredible peace of the small kingdom. It's a spellbinding story of being caught between two drastically different worlds, and forging one's own identity in the midst of it all.
Another story of teaching abroad, this time the tale takes us to the vibrant destination of Colombia. When Bryanna Plog went to volunteer at a school outside Cartagena, she faced fresh challenges both in and outside the classroom.
Armed with not more than mere stereotypical knowledge of the country — drugs, prostitution, and the like — conferred to her by the media, Plog learns what it's like to lead a daily life in the place that is no longer a caricature, but a home. She takes us off the beaten tracks, from street parties to Caribbean jungles, painting a vivid, enjoyable portrait of life in the oft-misspelled country.
At 26, Peter Hessler joined the Peace Corps and found himself in the middle of a remote village in the Yangtze River basin, becoming the first foreigner to visit the village in 50 years.
Struggling between his newfound identity as "Ho Wei" — a nickname given to him by the townspeople — and his Western upbringing, Hassler learns all he can about the society and comes to life-changing revelations about the differing ways of thinking on the other side of the world.
A must-read for expats everywhere, this book covers stories from across the planet. Edited by Lisa Webb, AKA "Canadian Expat Mom", the anthology spans several continents and chronicles from multiple expat women journaling their own experiences of living in a foreign country. In other words, there's something for everyone.
Calling all HuffPost superfans!
Sign up for membership to become a founding member and help shape HuffPost's next chapter
BEFORE YOU GO
PHOTO GALLERY
Must-Read Books By Muslim Authors