We've all heard of the everyman, but have you ever met one? I sure haven't. Men are just as different from one another as women are. Need proof? Take a look at LeBron James and Steve Jobs. Though each of them may be able to afford nearly anything they want, the likelihood of catching them engaging in a high five is quite unlikely (although it would be awesome).

Here are a few gift suggestions for Father's Day that are bound to please the everyman and all the other men too:
Leather Wallet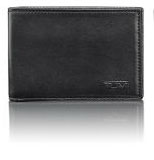 Money clips are nice and represent a classic men's gift, but wallets are generally a little more practical for everyday use. For Dad, choose a nice leather wallet that will last longer and keep its contents better protected. Tumi's Men's Wallets are reasonably priced, classically-styled, and will last well beyond next Father's Day. Another great option is the Geoffrey Beene Leather Passcase Bifold Wallet. Make sure you know if your dad prefers brown or black - not all men are picky about style or fashion, but most have a preferred wallet color.
New Grill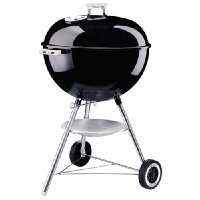 From vegetarians to carnivores, charcoal dads to propane fans, everyone enjoys grilling. If your dad enjoys the smoky flavor of charcoal and the excitement of igniting lighter fluid, be sure to look for a good charcoal grill. The Weber 741001 22-1/2" One-Touch Silver Kettle Charcoal Grill is a classic choice that's affordable and gets rave reviews from users. If you're looking for a higher end propane grill, the Weber Genesis E-310 is expensive but users say it's worth every penny for its excellent performance.
Sunglasses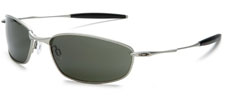 Whether the dad in question is an avid outdoorsman or always on the edge of fashion, a new pair of sunglasses is something they're sure to appreciate and put to work. For sportier dads, try something like Oakley's Whisker Sunglasses designed for active lifestyles. If you think your dad would rather shade his eyes in style, try Ray-Ban's Cockpit Sunglasses available in a variety of frame and lens color combinations.
Tickets to a Special Event
The best gifts aren't always the ones that can be unwrapped and used immediately. Whether your dad loves football or theater, if he has a special interest in something that tickets can be purchased for, buy them! Sites like StubHub! and Ticketmaster allow you to search by a specific team or artist, date, and venue. Getting him tickets to his favorite event is sure to please and may even extend the celebration of Father's Day.
Razor or Beard Trimmer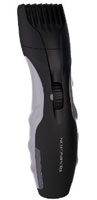 Any man, the everyman included, has to manage stubble or facial hair and a good razor or beard trimmer is essential. For the beardless dad, try a quality electric shaver. The 'Good Housekeeping'-approved Panasonic ES8243A is a great choice at slightly over $100, and was named best men's electric shaver by Bestcovery.com.
Though many electric shavers have a popup trimmer, opt for a dedicated beard trimmer if your dad is serious about maintaining his mustache or beard. The Remington MB-200 Beard Trimmer will keep Dad's scruff as neat or disorderly as he chooses and is a popular choice due to its highly affordable price, titanium-coated blades, and top-tier performance.
Watch
Watches are an accessory that most men wear. If your dad leads more of an active lifestyle, he may fare better with the solid construction of a watch that has a stainless steel band such as the Burberry Men's Round Check Engraved Bracelet Watch. If your dad is more of a digital guy, opt for a sleek digital watch with a classical style like Casio Men's AQ160WD-1BV. If your dad's watch collection rivals that of Father Time's, go for a timeless style with an updated twist like the Movado Esperanza Bracelet Watch.
Blu-ray Player
Blu-ray players are the latest and greatest way to watch movies, so why not show your appreciation for Dad by giving him one? Whether his favorite flick is Kill Bill or Planet Earth, your dad is sure to enjoy the Blu-ray experience. Two great options are the Panasonic DMP-BDT210 and the LG BD670. Both models are affordable, feature online content streaming, and are considered to be two of the best Blu-ray players on the market.
eReader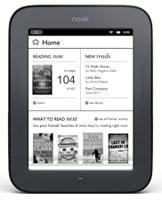 Just like Blu-ray, an eReader gives Dad the opportunity to explore and experience his favorite subject matter in a high-quality, tech savvy format. Amazon's Kindle is one of the top-selling eReaders and is available in two colors and with optional 3G. Access to thousands of books, periodicals, magazines and newspapers will keep Dad reading and up-to-date on all of his favorite topics. If your dad mostly reads the newspaper, consider the Kindle DX which has a 9.7-inch screen that's great for reading the larger format and keeping newsprint off Dad's hands.
Another strong consideration should be Barnes & Noble's new touch-enabled Nook, which received a rave review from Cnet for its responsive touch screen, strong feature set, and slim, clean design.
Xbox Kinect
Video gaming has come a long way, and thanks to the controller-free technology of Xbox Kinect, gaming is now active, fun, and suitable for everybody. Games range from very simple to specific interests like "UFC Trainer" and "Harry Potter and the Deathly Hallows." The Xbox also grants access to the Xbox Live network for multiplayer gaming, streaming content from Netflix and Hulu Plus, and full access to live sporting events and highlights from ESPN. Whether your dad is watching a movie, cheering on his team, or playing his favorite game, Xbox with Kinect gives him the power to control it all with the wave of his hand and sound of his voice. This is a gift you'll be able to enjoy together for years to come.
Universal Remote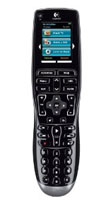 If there is one item that holds a lasting allure to most men, it is the remote control. A universal remote allows your dad to stop juggling remotes and get down to enjoying his favorite form of entertainment. The Logitech Harmony ONE Universal Remote features a color touch screen, is easy to program, and is one of the best universal remotes on the market. It can control up to 15 separate devices, and comes with a docking station for recharging the unit. It may be harder for you to regain control of the TV, but any dad would be happy to unwrap one of these gadgets on Father's Day.
If you're looking for a traditional Father's Day gift that promises to put hair on his chest and reinforce his masculinity, you can always opt for tools, whiskey or a Home Depot gift card. In the meantime, these recommendations are sure to put a smile on the face of the everyman and all the other men too.
Related