Business owners can be hard to buy for -- what free time? What hobbies? Here are 10 Father's Day gift ideas that blend his passion (bettering his business) with innovative technology and tools. Let's be honest -- his business is basically is baby, a younger sibling for you!
1. Road Warrior Dad
Does your business owner dad book a lot of time on the road?
Check out the cool, new Garmin Head-Up Display Dashboard Mounted Windshield Projector ($137 and up). It will display driving directions, traffic alerts and more right on the windshield- ensuring he'll make it to his next meeting on time (oh, and safely).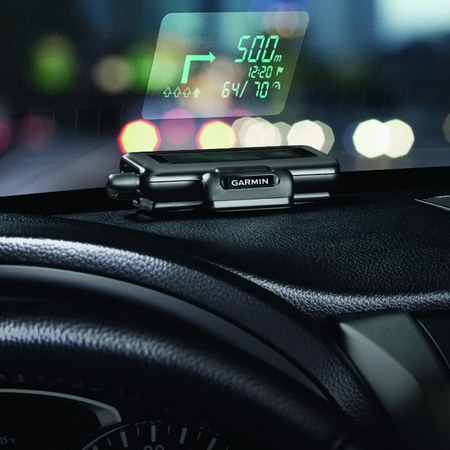 Image via Garmin
2. Small Business Shop Owner
Business, especially small, local business, see dramatic increases in sales and engagement from having better product and business photos. While a fancy SLR camera would be great, give him the gift of quality images for $80 or less with Olloclip's clip-on iPhone lenses. I especially love the 4-in-1 Lens ($80) for the iPhone 6/6 Plus. Quality images will benefit his website, social media posts, and newsletters!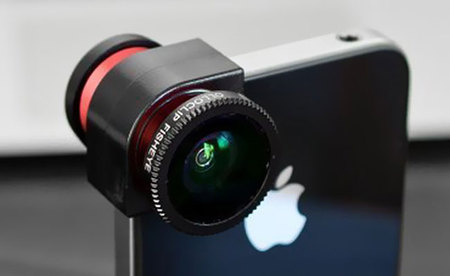 Image via Olloclip
3. Far Out Dad
Does your dad's business take him far from outlets? Enter the life (and business) saving Veho Pebble Pro Portable Battery Pack ($100). It's a great, affordable alternative to purchasing an additional battery for every device. The Veho Pebble comes with lots of adapters to suit amost any kind of connection your dad may need!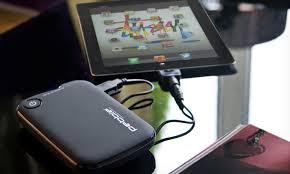 Image via Veho
4. Nonstop Dad
Do the needs of the business keep your dad working crazy hours, all the time? He may laugh at first, but we all know he'll totally use The Inflatable Pillow Tie ($20)! When he's got just 40 minutes in-between meetings, he can just pump up the tie and go (to sleep)!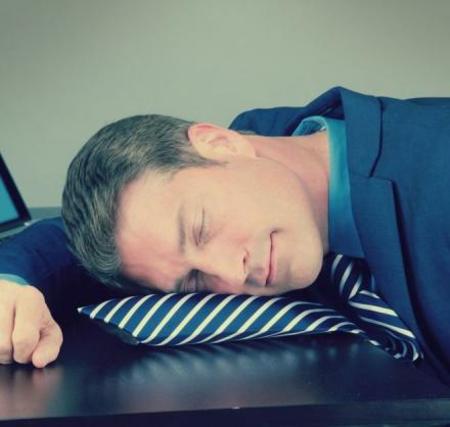 Image via Hammacher
5. Desk Anchor Dad
Do reports or paperwork keep your dad stuck at his desk, all day every day? This desktop Black & Decker personal coffee maker ($16) is perfect! All the caffeine he could need, just at an arm's reach. Sometimes the kitchen is just too far...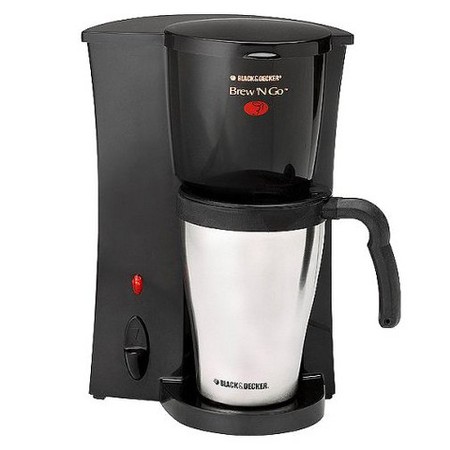 Image via Black & Decker
6. Healthy Worker Bee Dad
Does your dad love the idea of health, but never has time to leave the office for a workout? Help him workout while he works with the DeskCycle Under Desk Pedal Exerciser ($150!). Sure it might take a little getting used to, but think of the calories he'll burn while sitting through 4 hours of conference calls! Taking it into meetings is totally optional. Budget Tip: There are cheaper versions of this idea, use Google!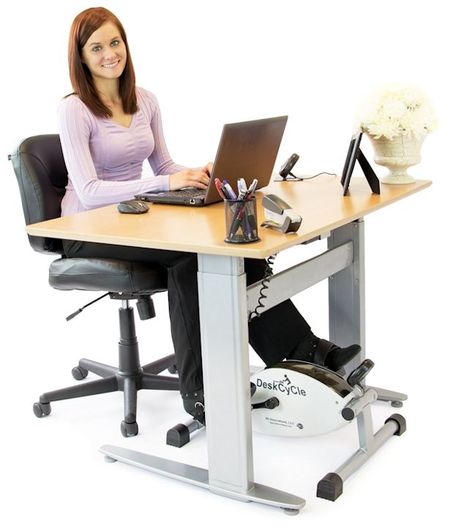 Image via DeskCycle
7. Healthy Worker Bee Dad Part 2
If under-desk-cycling isn't your dad's thing- get him to add years onto his life by standing a few hours a day. Not only have numerous studies have shown that standing 1-2 hours a day drastically increases health, but it also increases overall productivity! You can turn any desk into a standing desk with a lap top table. I recommend the Furinno Adjustable Vented Laptop Table ($55).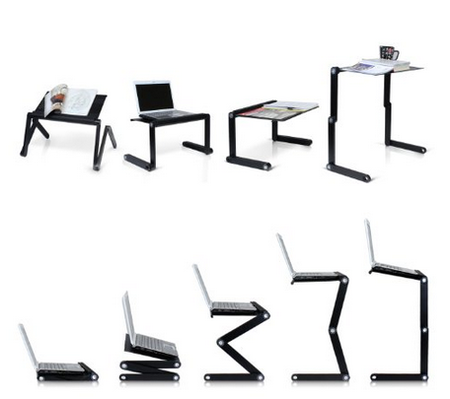 Image via Amazon
8. Conference Call Dad
If your dad spends all his time on the phone, give his call making system a helpful upgrade with Pop Desk! Pop Desk is a simplified phone stand that connects to your dad's mobile phone, complete with an uber comfy and crystal clear headset piece. With Pop Desk, your dad can easily field voice calls, Skype, and other VoIP calls with ease. Bonus: this phone can be set up anywhere!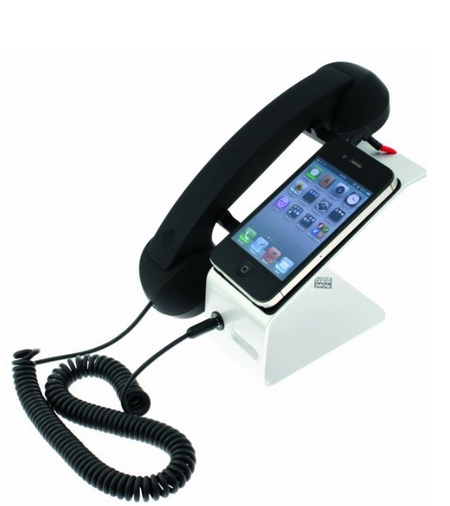 Image via Amazon
9. Business School Dad
Does your dad long for the glorious days of business school? The learning doesn't have to end at graduation! He can keep up with the latest small business best practices with books and magazines! Check out Amazon's Small Business section or this list of the top small business magazines. Definitely subscribe him to the Funding Gates Blog for useful small business insights.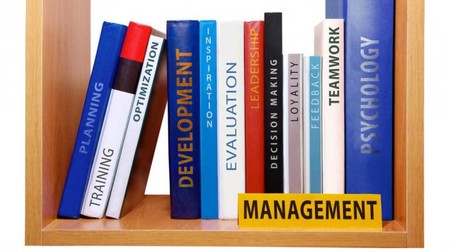 Image via SmallBizTrends
10. Coffee Loving Dad (aka ALL DADS)
When in doubt, get your busy small business owner dad a Starbucks gift card! There are Starbucks coffee houses everywhere. Seriously- everywhere.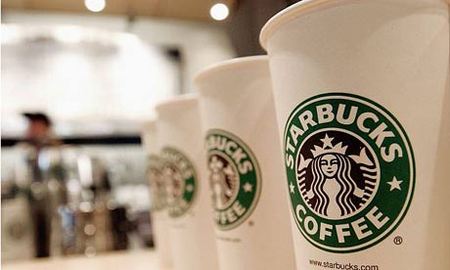 Image via Starbucks
Calling all HuffPost superfans!
Sign up for membership to become a founding member and help shape HuffPost's next chapter