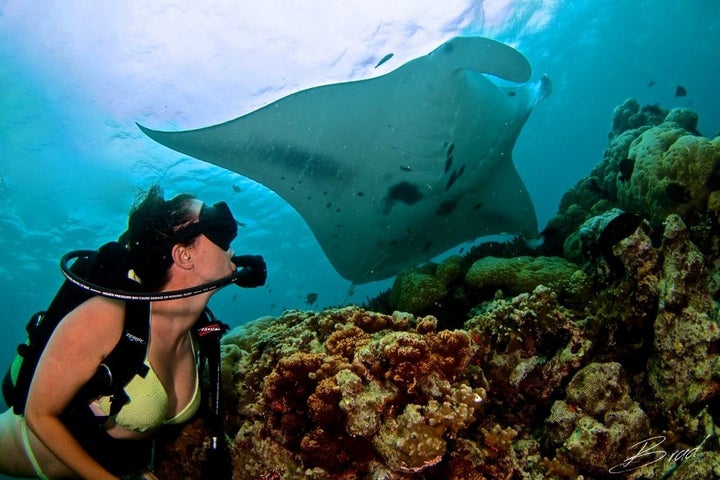 Scuba diving has long been thought of of a "man's sport" yet over the last decade women have started to take over and are now showing the scuba world exactly how it's done. These 10 women in particular are not only showing us all what an amazing place the underwater world is, but are making a difference to our oceans and the animals that live it in. Who said mermaids didn't exist?
Oceanographer, Marine Biologist, Author, and Lecturer
The winner of the 2009 TED Prize, Sylvia is a tireless advocate for our oceans, exploring them for over 60 years now. As captain of the first all-female team to live underwater in 1970, she and her fellow scientists received a ticker-tape parade and White House reception upon their return to the surface. In 1979, she walked untethered on the seafloor at a lower depth than any other woman before or since. Saving the ocean is her mission and she has made it her life's purpose to educate the world on how we can all join together and save our oceans that are currently dying rapidly. Sylvia is one of the most inspirational women living today.
Certified and experienced PADI instructor and divemaster, and certified OneOceanDiving professional shark safety diver and researcher, Julia also studied marine vertebrates and conservation biology before working seasonally as the veteran boat crew and research assistant aboard RV searcher in the northwestern Hawaiian islands. Her intent is to inspire appreciation for sharks by connecting citizen and scientists to understand that their niche on our planet is essential to the health of the ocean and that sharks do not see people as a prey item or listen to the Jaws soundtrack for fun.
Scuba and Travel Blogger, Founder of Girls that Scuba
Having worked as one of the only female Divemasters ever, at the age of 25, in one of the scuba world's best kept secrets; Micronesia, Sarah knows her way around a WW2 shipwreck like no other. Writing about her underwater adventures on her blog she quickly got picked up to write for international publications about being a woman in the dive industry. Inspired by women around her that would always be asking how they could start diving too she created an online community Girls that Scuba to bring together women all around the world and encourage them to start diving. As a volunteer for the Hong Kong Shark foundation, her passion and love for sharks and the ocean is infectious. Her next mission is to start filming and documenting her underwater journeys in some of the best dive sites in the world to show other women how amazing scuba diving truly is.
Growing up surfing and diving in Hawaii and San Diego, Ocean (yes, that is her real name) shared the water with sharks her entire life. She's a professional scuba instructor, advanced free diver and surfer, and an avid swimmer and now dedicates her life to observing and protecting sharks. She says:
It's difficult to express the incredible joy and breathtaking emotion experienced locking eyes with a Great White. Watching the sharks acknowledge and observe me while I peacefully allow them to swim towards me and the experience as they accept my touch. I hope that by sharing my experiences with sharks, I might inspire others to take action and help protect these amazing creatures before it's too late.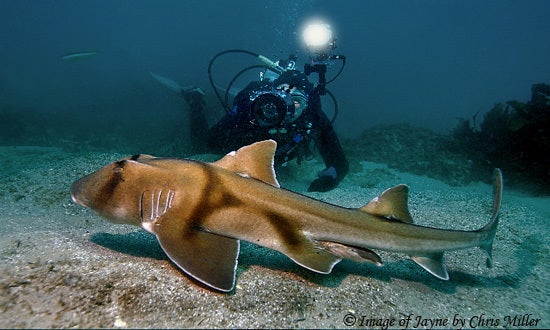 Jayne says, "When I first tried to learn to dive in 1970, it was challenging being a female trying to enter a male world. But when I moved to Australia in 1973, at age 19, they encouraged women." A former volunteer rescue diver with the Westpac Rescue Helicopter Service, safety diver for numerous underwater photography and photographic and expeditions, a regular editorial contributor to Scuba Diver Magazine, as well as a researcher for several overseas television specials focused on diving in the Pacific Jayne has been inspiring women around here in the ocean for years!
CEO of the largest scuba diving website online, Nadia went from a corporate employee to her own boss and says: "I was working at Google, starting my day at 8 am and finishing at 8 pm. I liked what I did and the people there but I felt my life was not aligned to who I really am. I just wanted to do what I loved, diving, and that was the one thing I didn't have time for." 4 years on her site scubadiverlife.com now attracts over 1 million viewers a month and she travels the world diving the best of the seven seas.
Emmy Award Winning Underwater Director of Photography, Photographer & Tech Instructor
Becky's projects have taken her all over the globe from documenting historic wrecks in over 300 feet of water in Japan and the Great Lakes, to rappelling into caves, filming under ice in the Bering Sea and even diving cage less with Great White Sharks. She's been the Underwater Director of Photography on documentaries for National Geographic and RED BULL shooting cave exploration and capturing these beautiful environments in 4K. Her experience working in remote locations around the world and facing the challenges of filming in extreme environments has earned her a reputation of producing quality images in challenging situations.
"Scuba Mom" Woman Divers Hall Of Fame, Ocean Educator, Professional Photographer, Artist
Margo Peyton's ability to inspire and motivate people to go beyond their self-perceived borders and discover their inner adventurer is unmatched. She is a creator and a visionary that has worked hard to support family values through creating Family Dive Adventures and Kids Sea Camp event weeks. Her love for her children and the ocean enables her to persevere through Kids Sea Camp, providing places where families can go and dive together "Giving them a week that they'll remember forever." An avid diver since 1989, with over 5,000 logged dives, Margo loves working with and teaching kids. She was inducted into the Woman's Scuba Diving Hall of fame in 2009 for her dedication and contribution to diving and educating kids. DEMA Reaching Out Award Nominee 2015, Wyland Icon Award Nominee 2014.
Technical Diver, Women in Diving Advocate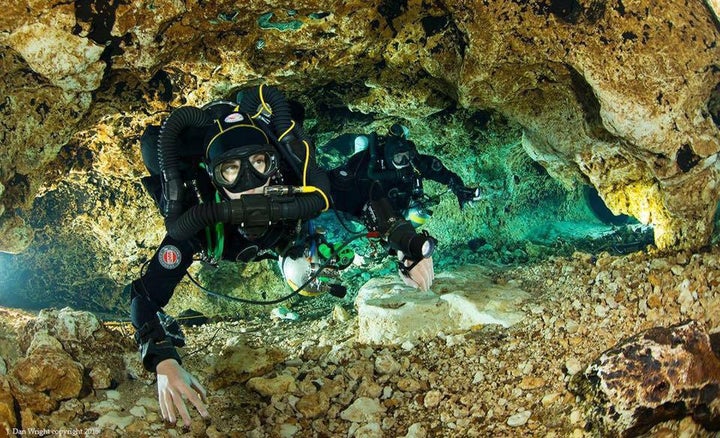 The first woman ever to dive at the world famous Antikythera Shipwreck, which yielded some of the most important ancient sculptures ever to be found on the seabed, Gemma puts diving first, irrespective of gender and goes on to say that:
I want to say to any women who are thinking of taking up diving, be fearless! Don't let the opinions of others hold you back! The underwater world is magical, so don't miss the opportunity to experience it!
Marine Geologist, Educator, Submersible Diver
As director of the world's largest diving program for teenagers on Catalina Island, Deidre aimed for a staff of at least one-third women in order to provide role models. Sullivan was certified in college and traveled around the world, teaching scuba in the early 1980s. "I could find a job instantly, as places realized a woman instructor could encourage more women to take scuba lessons". Fast forward 30 odd years and she is now a proud member of the Women Divers Hall of Fame.
Related
Before You Go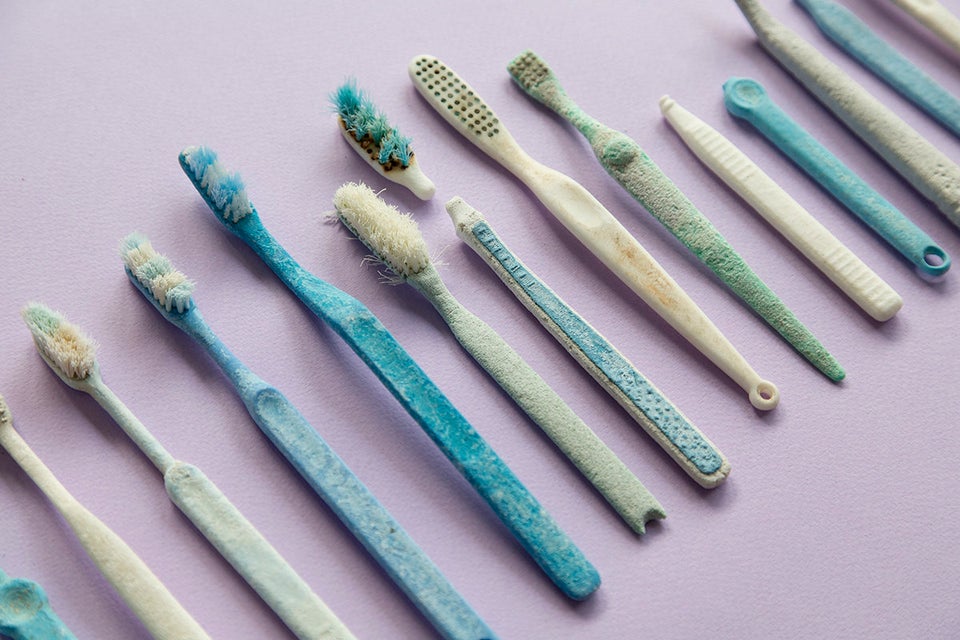 Tragically Beautiful Exhibit Shows How Our Oceans Suffer
Popular in the Community